Dog Support Sling for Waist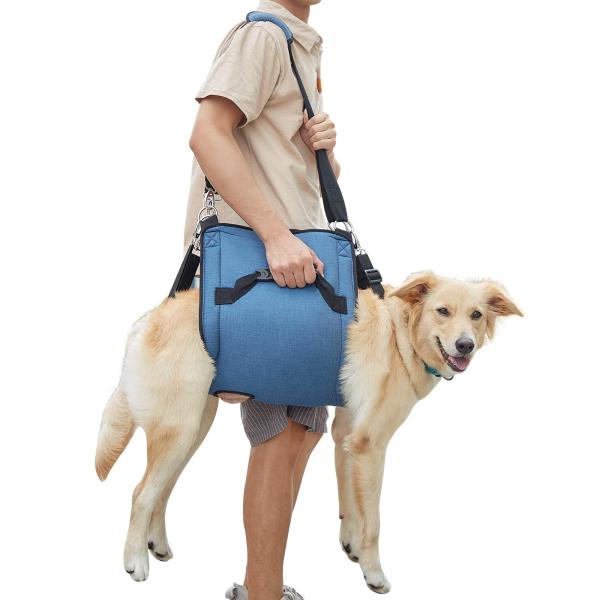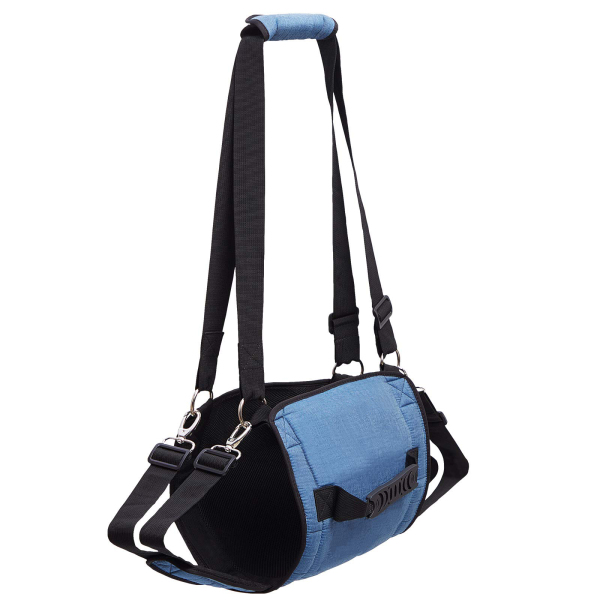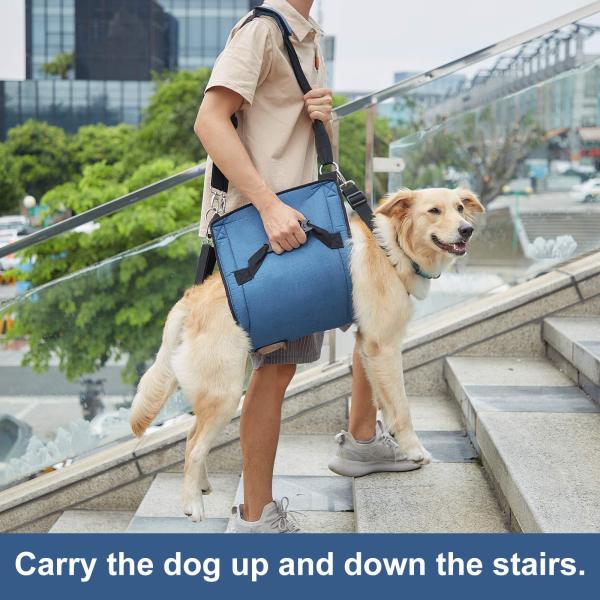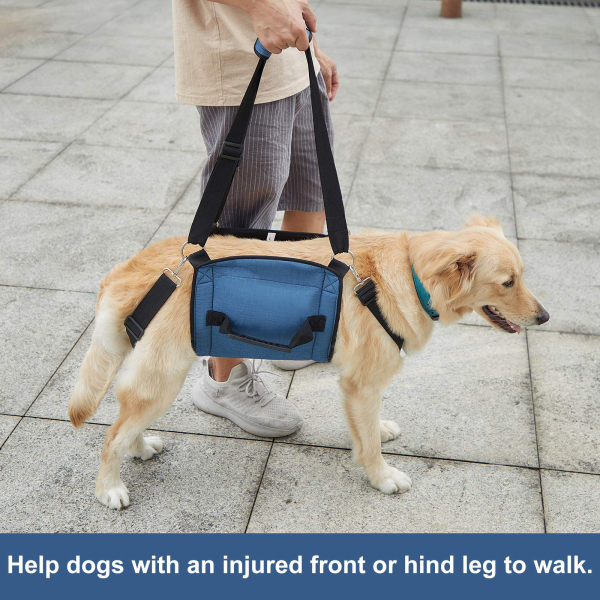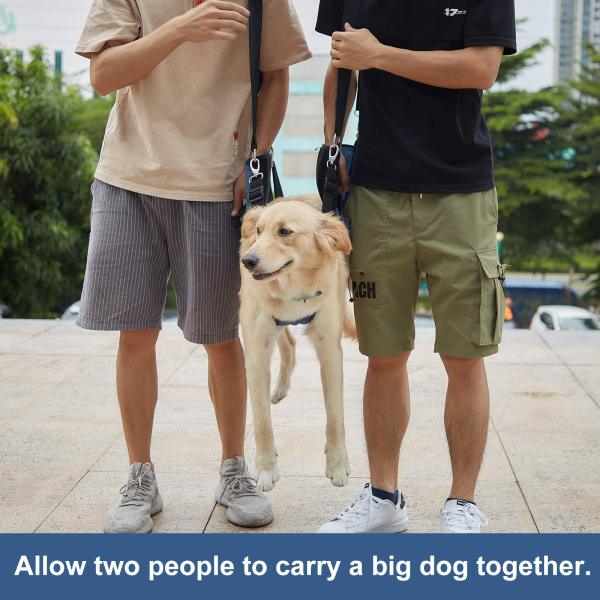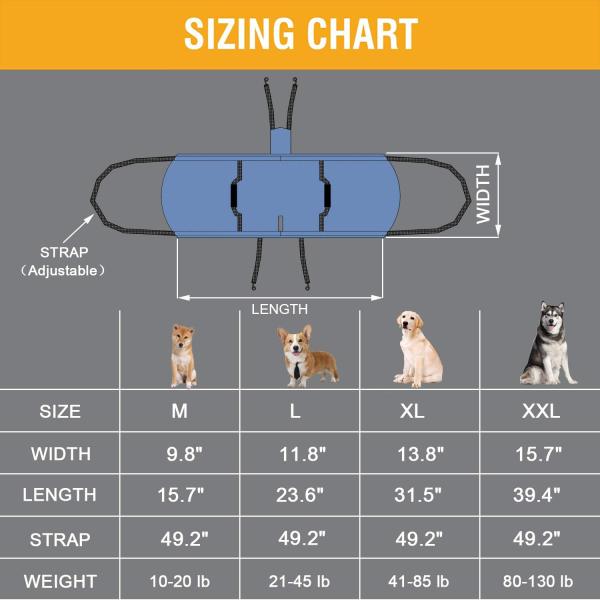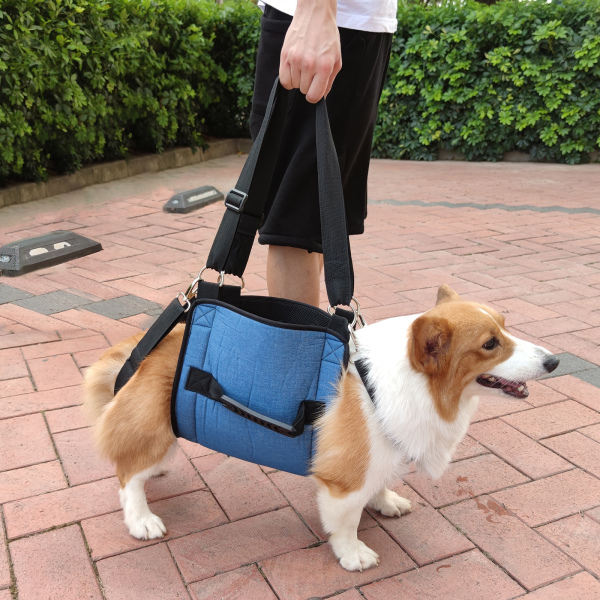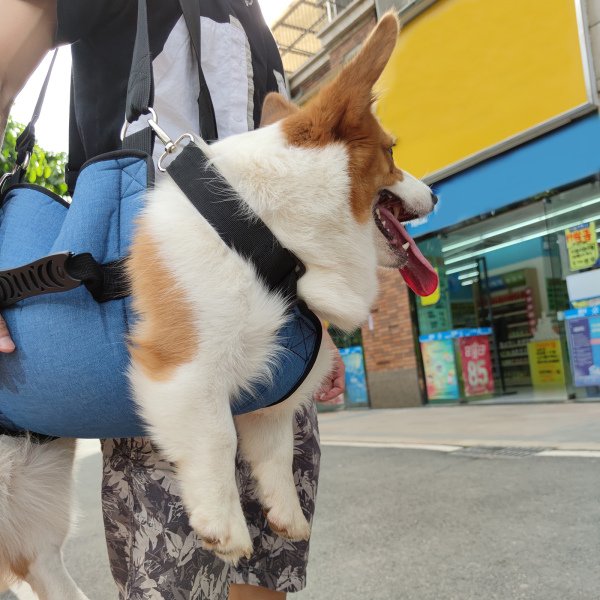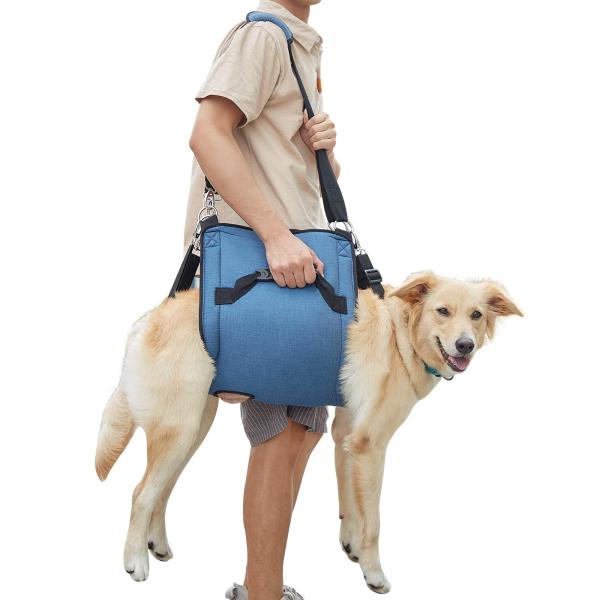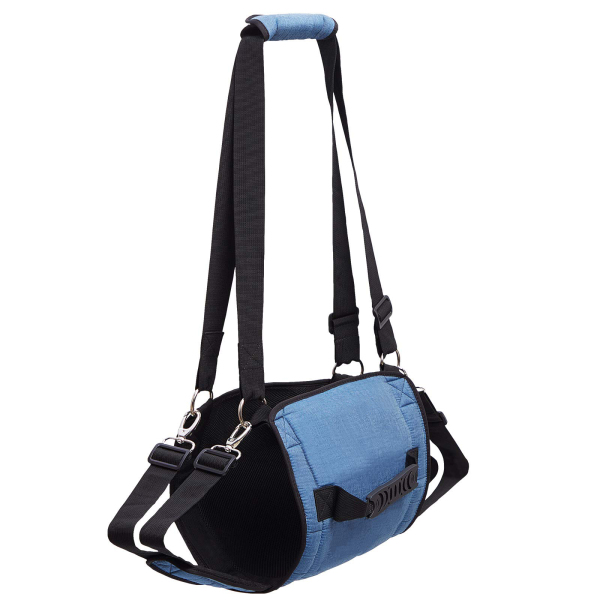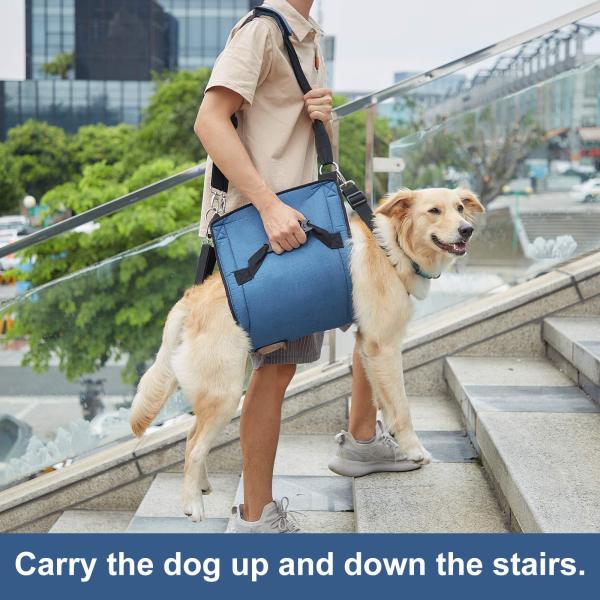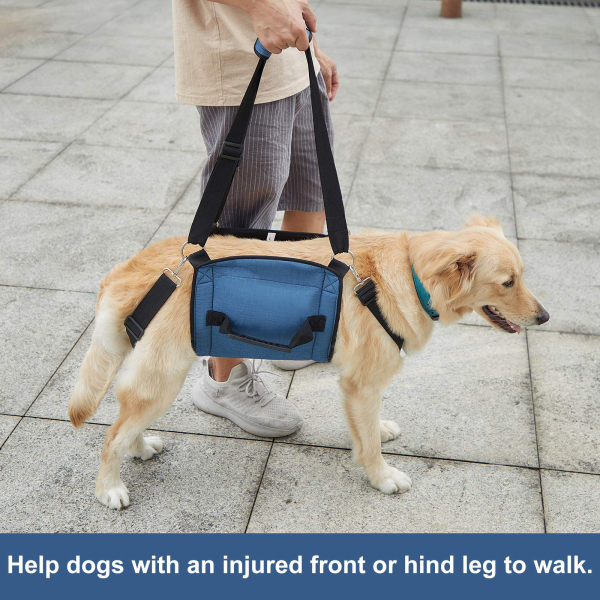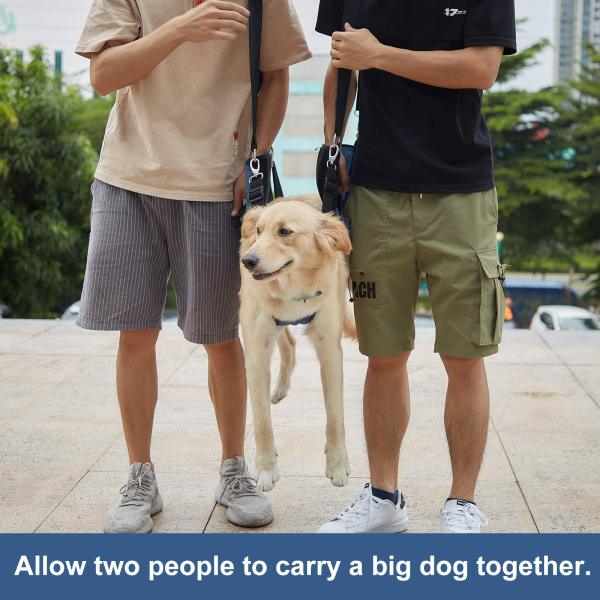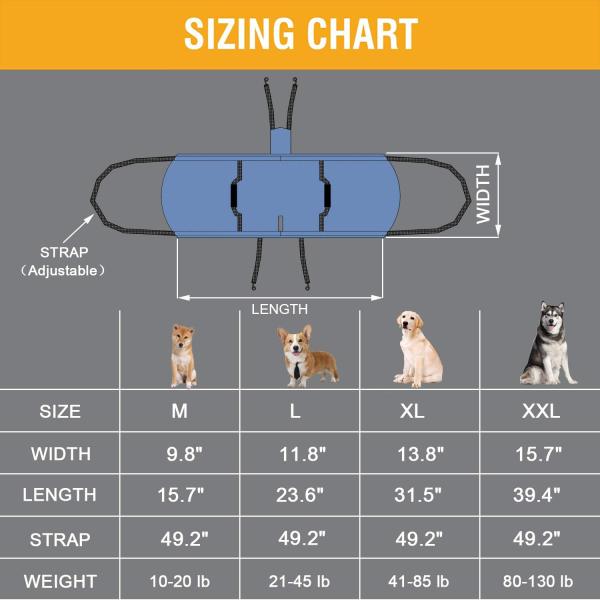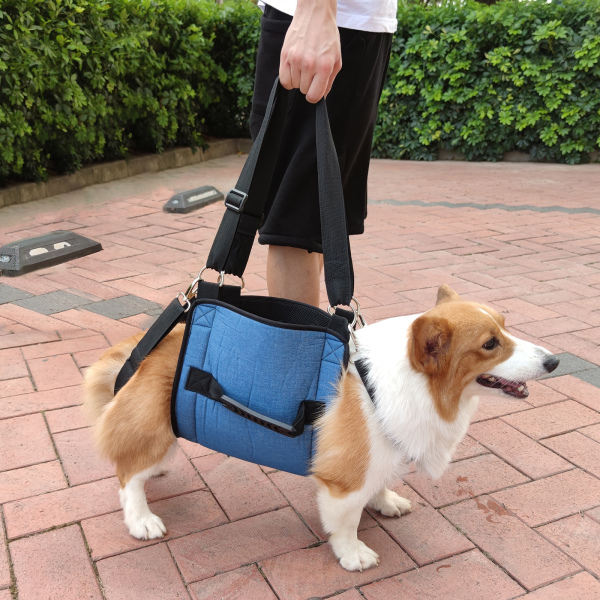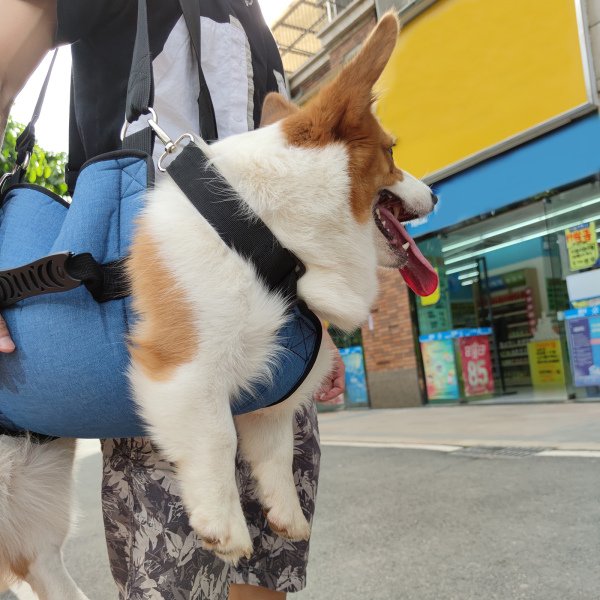 Dog Support Sling for Waist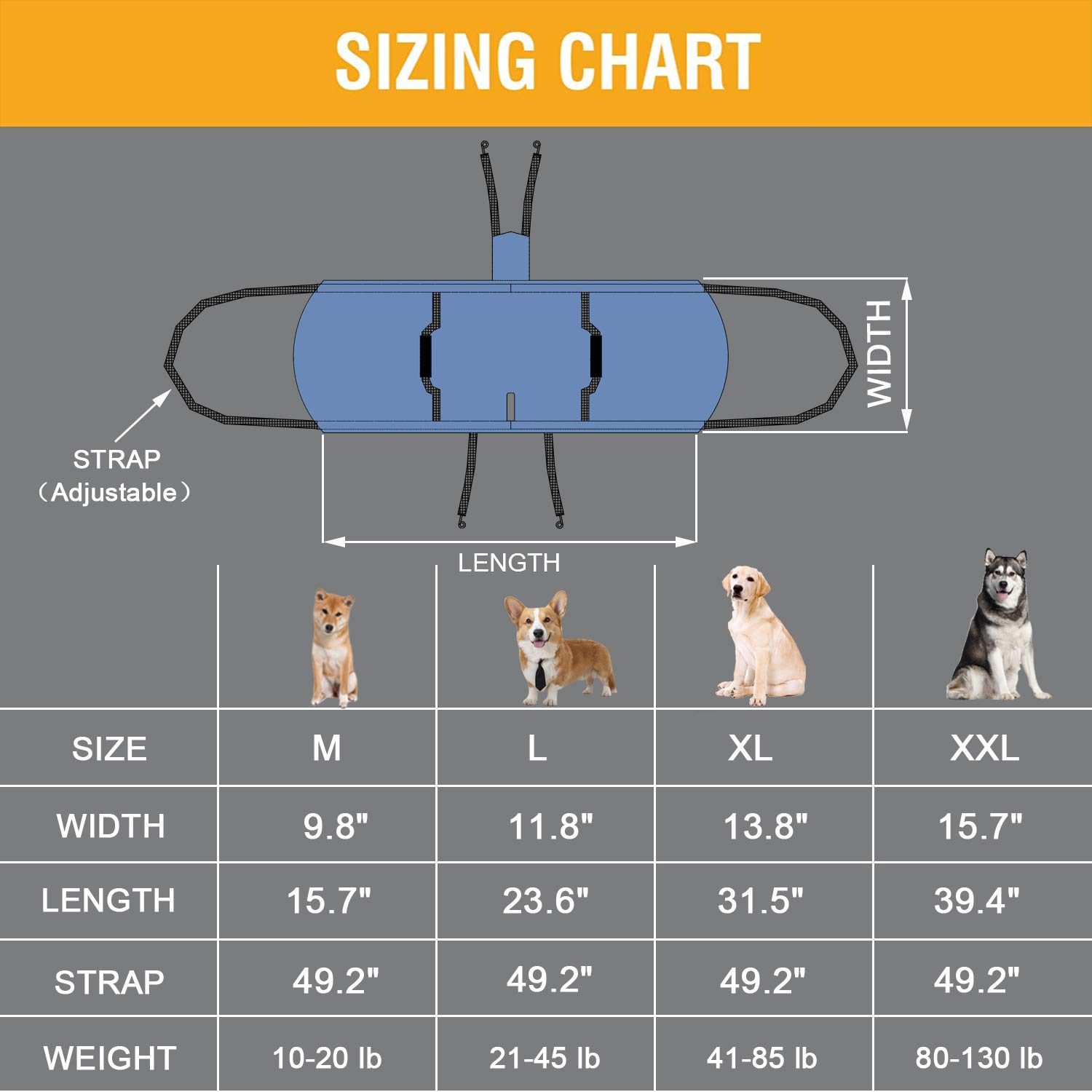 Easy to Use,You can easily put it on your dog.
A sling takes the load off a dog's front or rear legs and helps the dog recover after surgery.
ease of use, adjust the length of the shoulder straps to fit your size.
Lift your dog into the car, onto furniture, take them up and down stairs, or take them to the potty.
Easy to clean, please wash by hand with cold water and dry naturally.
See more
Product Name: Dog Support Sling for Waist

Product Category: DOG Lift Harness

Material: nylon

Ideal For Breeds: Small Medium Large Dogs

Ideal For Scenes: Pet Assist Belts Help Keep Dogs Safe When Walking Or Climbing In Life. Extra Security For Your Dog.

Product Features

Assistance For All Sized Dogs: Our Dog Lifting Harness gently helps lift your pet's hind legs. That makes it the perfect solution for (elderly) dogs with weak, paralyzed or collapsing hind legs due to arthritic hips, degenerative myelopathy or spinal stroke, and mobility issues. It also offers support during your dog's recovery from hip or knee surgery (ACL/CCL).

HIGH QUALITY: The Dog Lifting Harness's super soft material cushions your dog's belly as you help them move around.The adjustable slings help remove stress from your back because you don't have to bend over to help your dog. We also added a comfort handle to protect your hands.

Easy to Use: Simply place the cushioned support pad under your dog's belly so that it's close to their hind legs. Make sure the lining touches the belly and the nylon webbing is on the outside. Adjust the length of the straps to fit your size and use the comfort handle to hold them. Now you're ready to help lift your dog into the car, onto furniture, walk them up and down stairs or take them out to potty.

EASY TO CLEAN: If your dog accidentally soils the pet harness, please wash by hand with cold water and dry naturally.

Product Display
Reviews (18)
WRITE A REVIEW
Review:
Review is required
Picture: ( 0 / 6 )

Rating Snapshot
Select a row below to filter reviews.
Average Customer Ratings
Sort by:
Highest to Lowest Rating
Highest to Lowest Rating
Lowest to Highest Rating
Most Recent
Our German Shepherd is an older dog and a rescue dog so, her health and safety is highly important to me. This Coodeo sling makes it so easiy in getting her up into our vehicle a Traverse SUV. She has just had surgery for a torn TTA (ACL) which means we needed something as an assist to safely and carefully lift and controll her movements. As a full body product it doest cram up under ber belly. It doesn't fall off her body like the regular sling that just was the mid section. When she is further along in her healing I will update with photos. ❤❤❤

It was not long after we received our dog sling when we had to put it into use. Our last senior dog (Duke) had to be taken to the vet to go to the rainbow bridge to be with his buddy (Buster, the dog we lost before before Duke). Duke was in pain and it helped to carry and lift him in and out of the vehicle. It also helped with his walking when we put him down as he would have not been able to do any of this by himself. It really helped with him in the end. The sling arrived when told it would and it worked the way it was advertised. Thank you for helping us with our senior baby.

I bought this sling for my 21 pound Cocker Spaniel. The medium size fit
Her. The reason I needed a sling was to get her over and up hills when hiking, I didn't want a backpack, she can keep up for the most part. I haven't used it for a hike yet, I did put it on her and it feels safe and comfortable looks like it will last a long time. I like the sling also because it will fit in my backpack. I would recommend this product to others, I'm very pleased with this!

Works with one person or shared weight with two people. Well made and sturdy enough to lift my 150 lb dog in case of emergency.

Dog had a torn ACL. This made in and out of the house with a 100 pound Lab so much easier!!!!

My dog Tank, German Shepard)was diagnosed with bone cancer. He had no problem going down steps but would fall going back up. He seemed to welcome being carried back up the stairs with this. Unfortunately he got so bad that we had to have him put down. It's in storage now, I have another German Shepard. Hopefully I'll never have to use it again but I have it in case I do.

This is very sturdy and allowed us to help our dog be safe on the stairs so she could sleep in her bed.

This was a lifesaver for my hound mix (60lbs) that had double ACL surgery. My boyfriend was able to lift her up and down the stairs for a couple of weeks. Excellent product but wish the straps Velcro was longer for a tighter support.

This was a lifesaver for my hound mix (60lbs) that had double ACL surgery. My boyfriend was able to lift her up and down the stairs for a couple of weeks. Excellent product but wish the straps Velcro was longer for a tighter support.


My 75 pound golden retriever had a major knee operation and it's been crazy trying to get her up and down the stairs… this really helps to relive the pressure off of her back legs. It's very sturdy and works great giving her the support she needs. You will need two people to take a handle on each side to help support the legs. Great product. Highly recommend

Who Viewed This Also Viewed