LISPOO Dog Hip Brace for Hip Dysplasia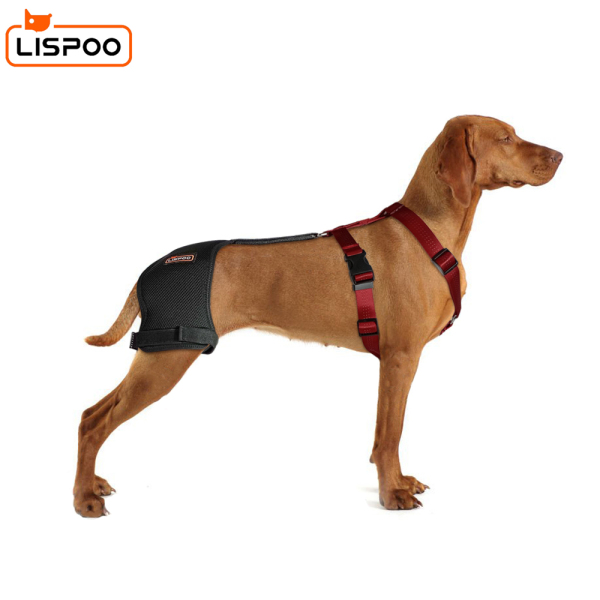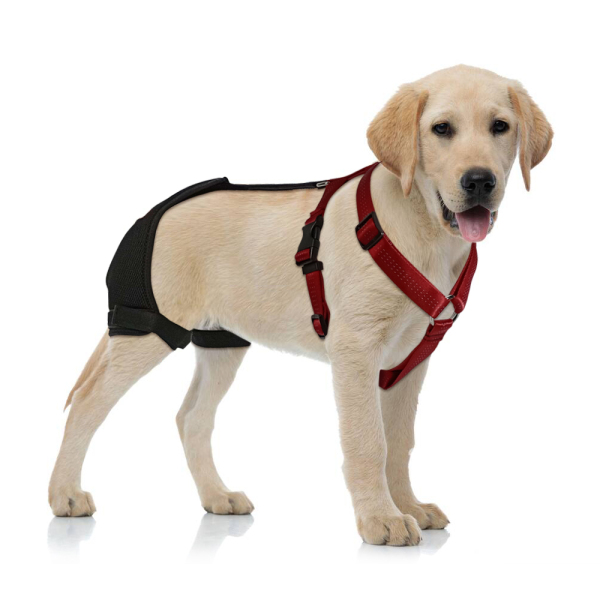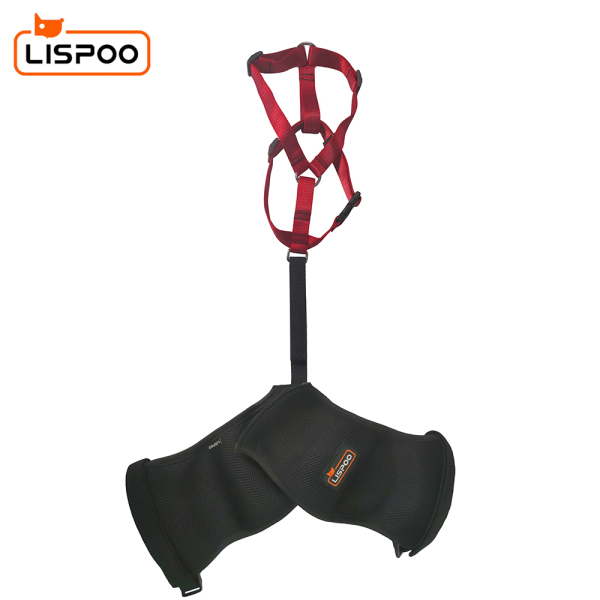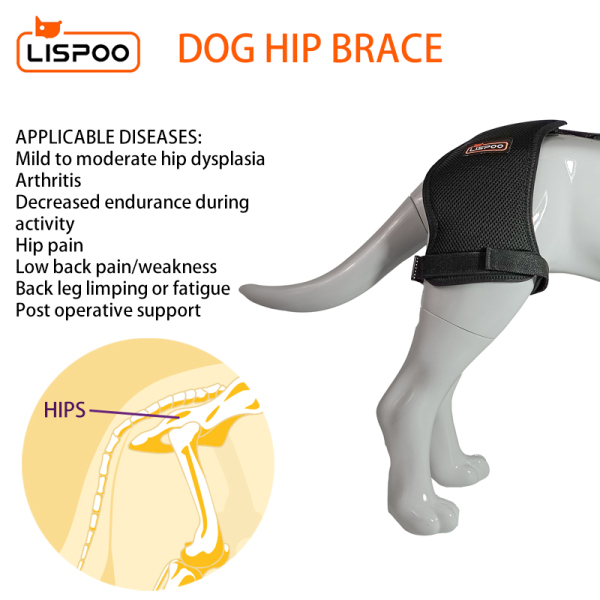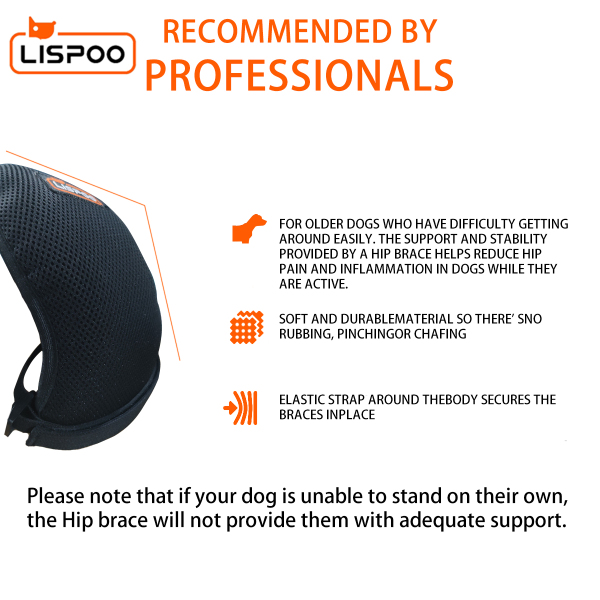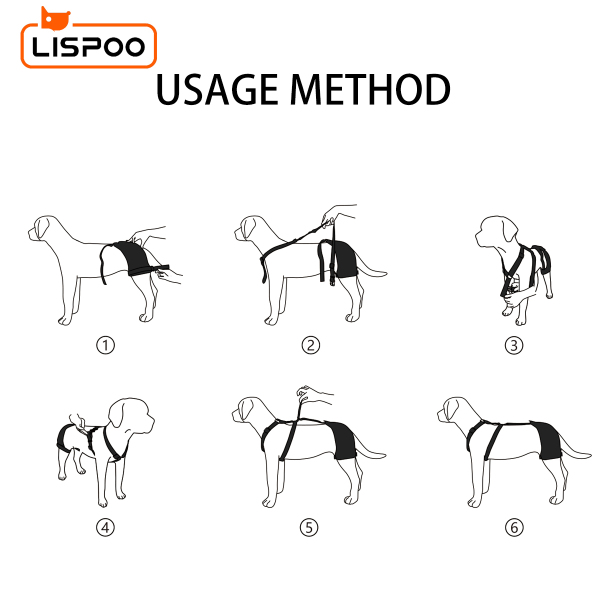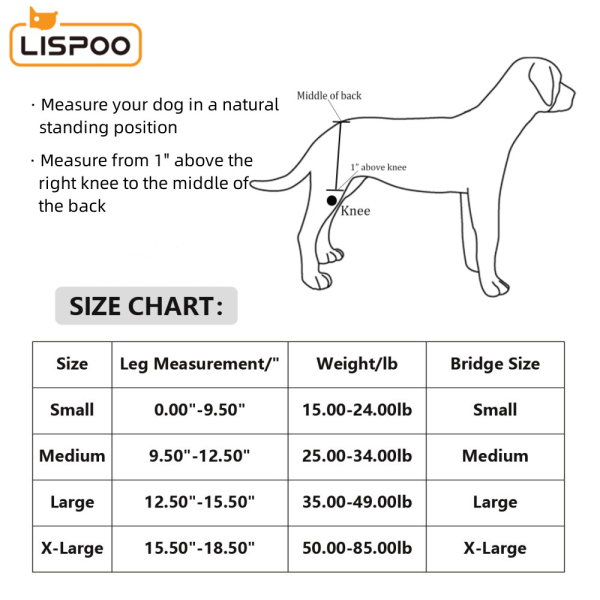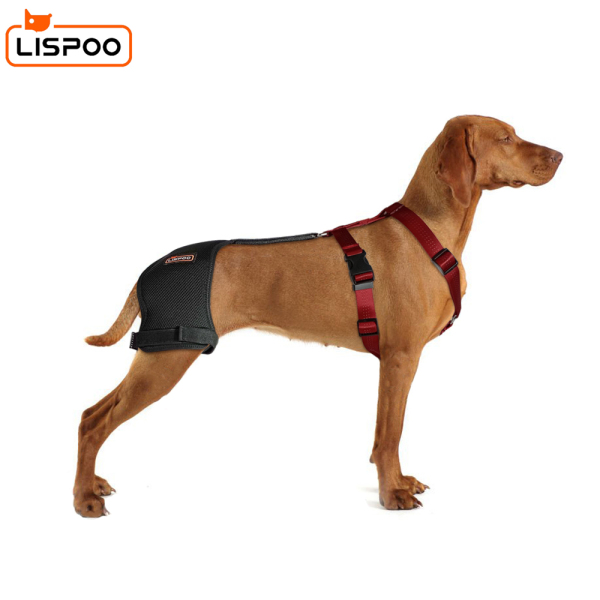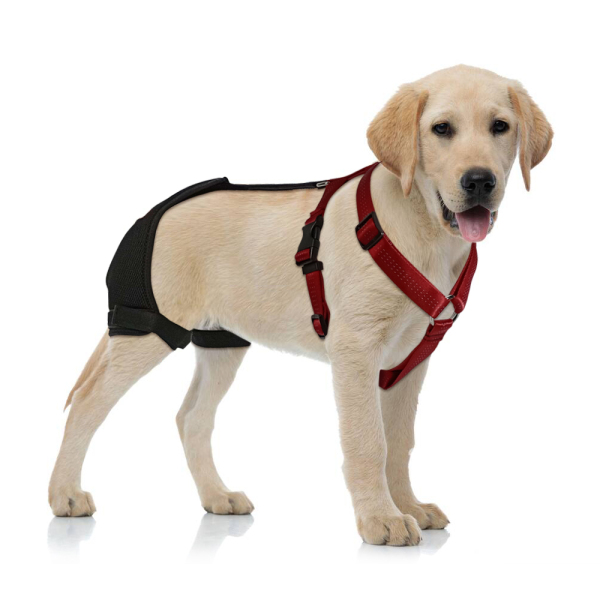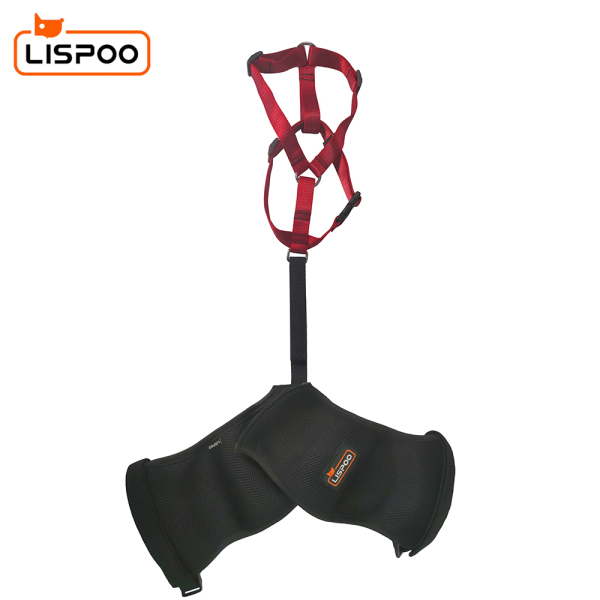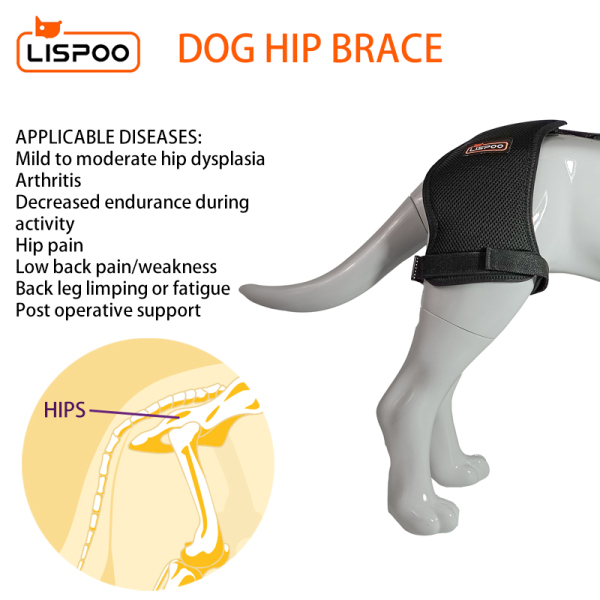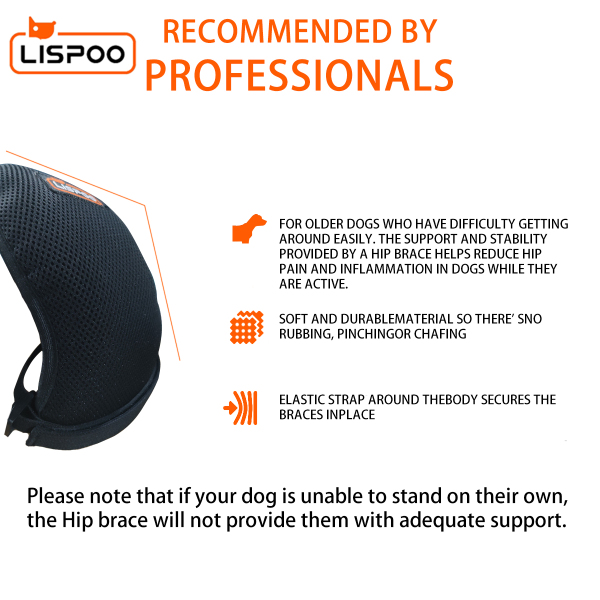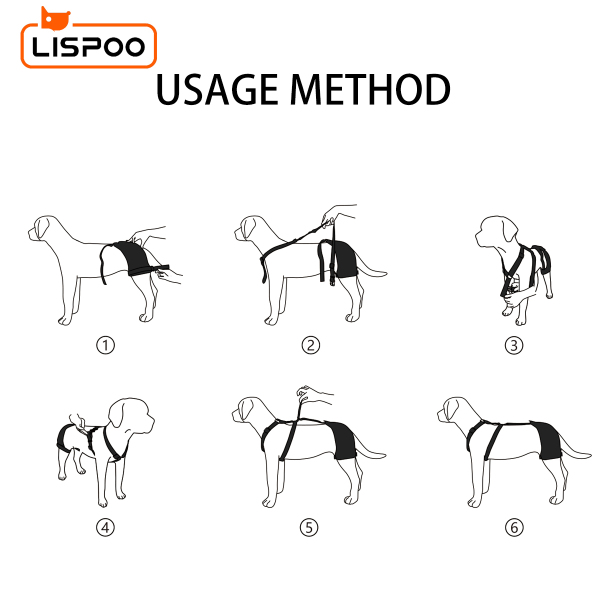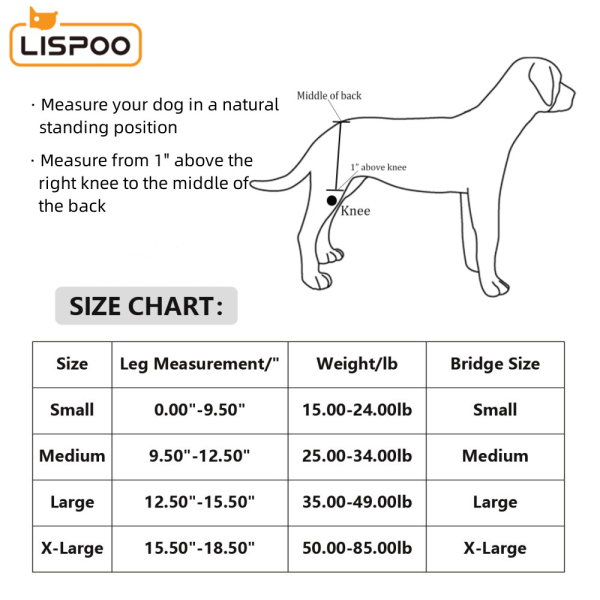 LISPOO Dog Hip Brace for Hip Dysplasia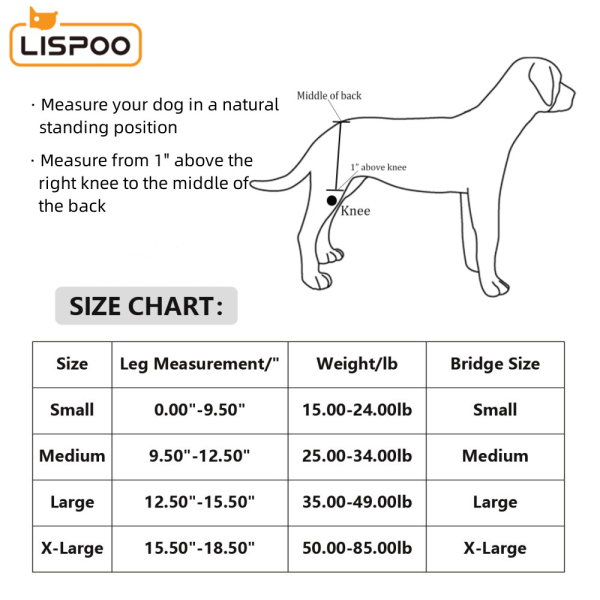 Pain relief: Dog Hip Dysplasia brace stabilises the hip articulation, which helps Reduces the pain avoiding atrophy.
Muscle atrophy prevention: It boosts the muscles' activity avoiding atrophy and increasing the bond between the femur head and the acetabulum.
Faster recovery: Increasing Oxygen circulation, It increases performance and the recovery time improves.
Veterinary Recommended, Safe to Use, Provides Sufficient Support and Comfort for Dogs.
See more
Product Name: LISPOO Dog Hip Brace for Hip Dysplasia

Brand: LISPOO

Product Category: Knee Brace For Dogs

Material: Sandwich Mesh, Nylon

Ideal For Breeds: Small Medium Large Dogs

Ideal For Scenes: When Your Dog Is Injured Or Has A Weak Leg Due To Arthritis, It Can Cause Mobility Problems. With Our Dog Acl Brace, You Don't Have To Worry Anymore.

Product Features

PROVIDES HIP COMFORT: The dog hip dysplasia brace helps give your best friend the happy, healthy life they deserve. This dog hip dysplasia brace is designed for dogs with arthritis, hip dysplasia and similar conditions. It combines the use of compression and support to the hip joint to relieve symptoms of many hip conditions allowing your pet to enjoy quality time with their family.

KEEPS YOUR PET COMFORTABLE: Our dog hip dysplasia brace works by providing a feeling of lift to the leg by applying leg panels above the knee and securing overtop of the pelvis. This provides comfort to a pet while walking, running and moving.

EASY TO USE AND CLEAN: Our dog hip dysplasia brace easily connects to a standard chest harness to keep it in place and can be worn by your pet while walking, running, sitting and laying down. The dog hip dysplasia brace can be hand washed with a clean cloth or sponge making it easy to clean.

PERFECT FIT: You can always find a dog hip dysplasia brace that fits your pet perfectly. This dog hip dysplasia brace is available in 4 different sizes and with touch-fastener closures to allow for a snug fit. Note that it is important to wear slowly. It may take some pets 2-4 weeks to adjust completely to moving while while wearing the dog hip dysplasia brace.

Product Display
Reviews (24)
WRITE A REVIEW
Review:
Review is required
Picture: ( 0 / 6 )

Rating Snapshot
Select a row below to filter reviews.
Average Customer Ratings
Sort by:
Highest to Lowest Rating
Highest to Lowest Rating
Lowest to Highest Rating
Most Recent
I have a 12 year old Labrador who has been suffering from hip issues for the past few years. Recently, he has difficulty walking, dare not move around, and always has his tail between his legs. Once he had the brace on, he ran around the house, wagging his tail. Thank you! I wept with joy.

My dog couldn't resist it! marvelous! ! ! Hasn't been able to walk normally since he got hurt, and he's okay and not very happy. I thought it would resist before I bought it, and I was still worried about it not wanting to wear it, but it didn't resist at all! This is what surprised me. And this product has helped my dog walk very well and helped him recover, which is amazing.

In 2019 Tansy tore one of her back ACLs and the following year, she tore the other back ACL; both were corrected with surgery. However, after that she began developing arthritis in her back and hips. Over the last several months, the signs of aging and the arthritis have quickly caught up with Tansy. She has been having a very difficult time moving around or standing for any length of time. Her front paws began to deform, likely in part due to her compensating for the pain and deformation in her back end. An Aunt told us about Lispoo Dog and said it had worked wonders for their dog. We knew we had to try it in hopes of giving Tansy a better quality of life for whatever time she has left. Tansy doesn't necessarily like wearing it, and she acts like a bit of a baby about it, but it has been nothing short of a wonderful little miracle seeing our sweet fur-baby being able to move around better, after only a few days of wearing the brace. It's still obvious in her mobility that Tansy is 15 years old, but the Lispoo dog brace has brought a little bit of her spark back as she seems to be in less pain and able to move around more freely. For all of that, we are extremely grateful and feel the brace is worth every penny! The customer service has also been fantastic - from verifying measurements so we make sure to order the correct size, to consulting on the fit of the brace after we received it. Thank you, Lispoo dog, for helping us make Tansy's life (and ours in return) better!

It helps a lot. The problem I see is the strip that goes from behind to the harness. It breaks easily. It should be sewn further in. But otherwise it is very well thought out. It helps a lot to walk without pain

Fast delivery. Breathable fabric with high quality harness. My dog really like it. I am so happy to have this hip brace for my dog.

Check out how it looks on my Cyprus Poodle, it really fits nicely. Small dogs are often difficult to find dog hip braces in the right size, so I have to give LISPOO a thumbs up.
Undoubtedly five stars⭐⭐⭐⭐⭐

Excellent workmanship, perfectly reflects the product descriptions and expedited shipping. Unfortunately not used as even if it is size S it turned out to be large for my yorkshire

It works really well but if you have a big dog and one that likes to play this rips easily at the stitching in the back. I have had two rip so far


My Central Asian Shepherd mix loves this product so much that he once broke his hind leg while going down a flight of stairs at 86 lbs. I purchased this product from LISPOO on the advice of a veterinarian friend of mine. It can be seen wrapping his hind legs and butt tightly. Come look at the camera and smile~

This brace really made a big difference with my 11 yo German Shepherd. She's been on medication for her hip for years and it is hard on her stomach. She's been off of it for over a week and is doing great! Customer service was amazing too. I'll buy another one when this one wears out.
Who Viewed This Also Viewed