LISPOO Dog Hip Brace for Hip Dysplasia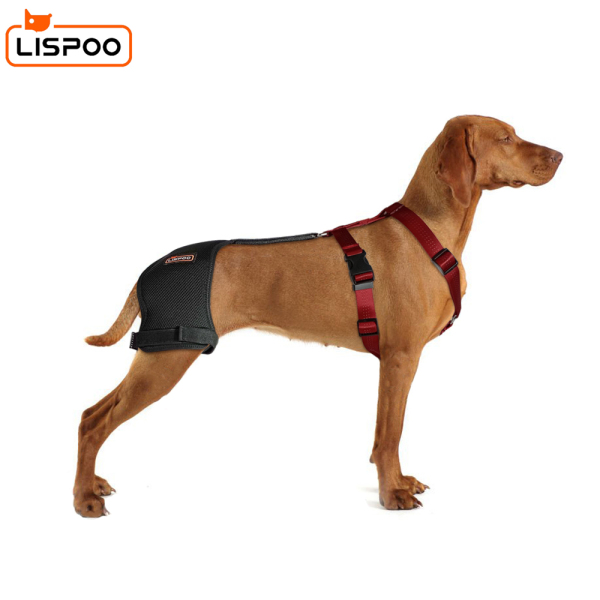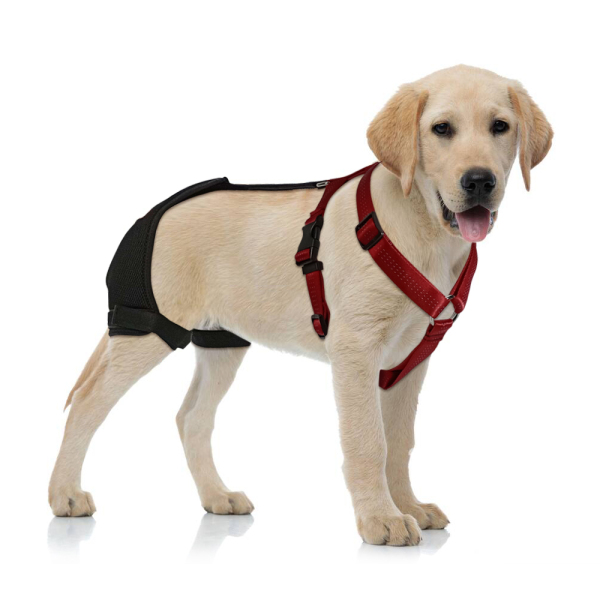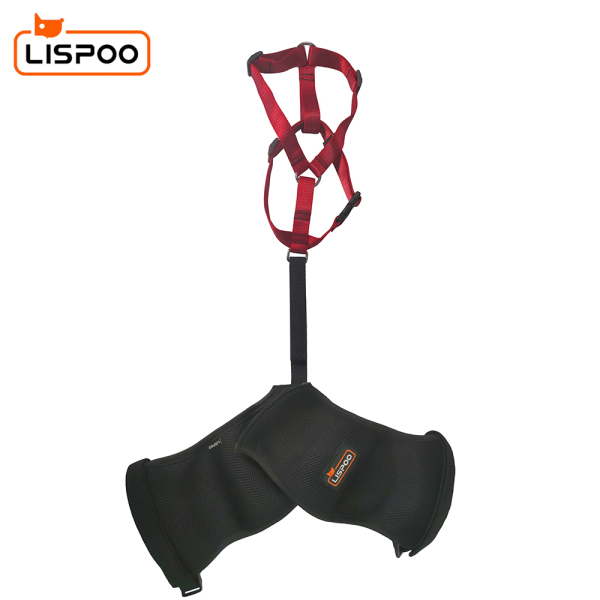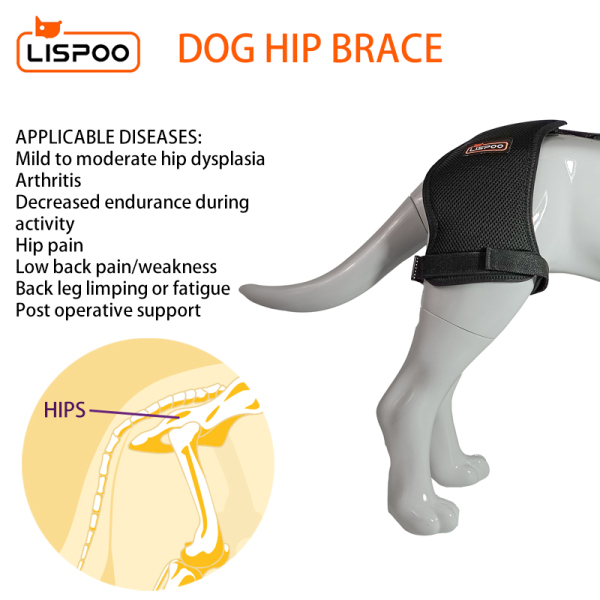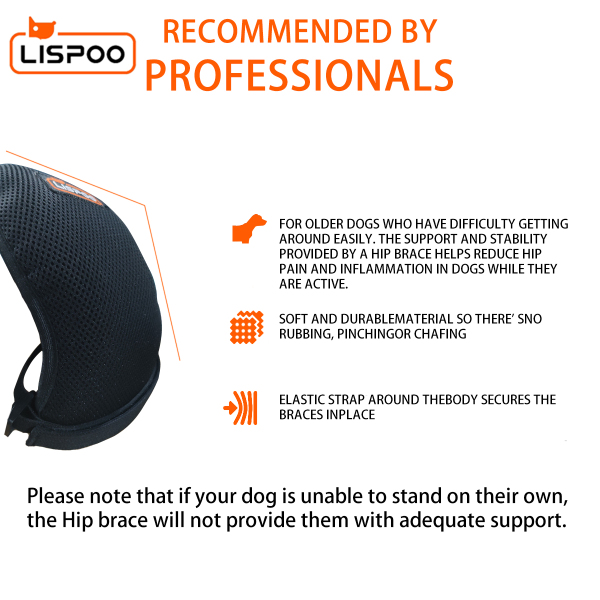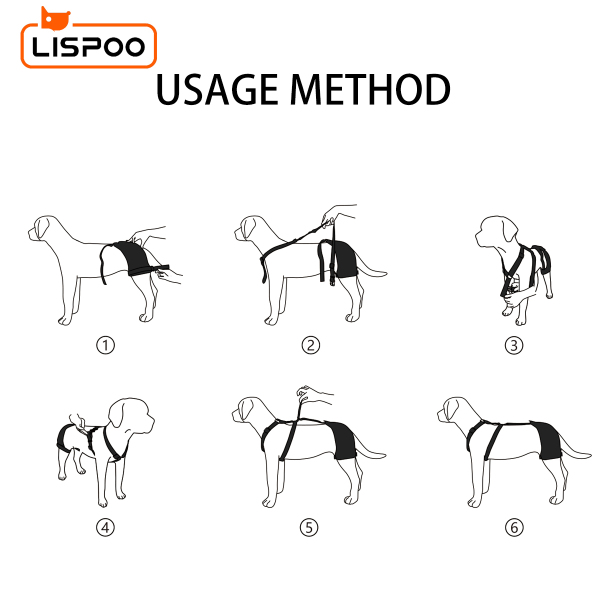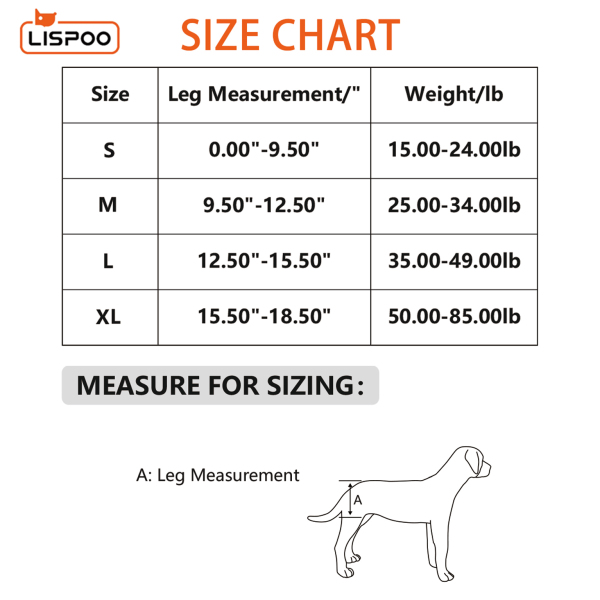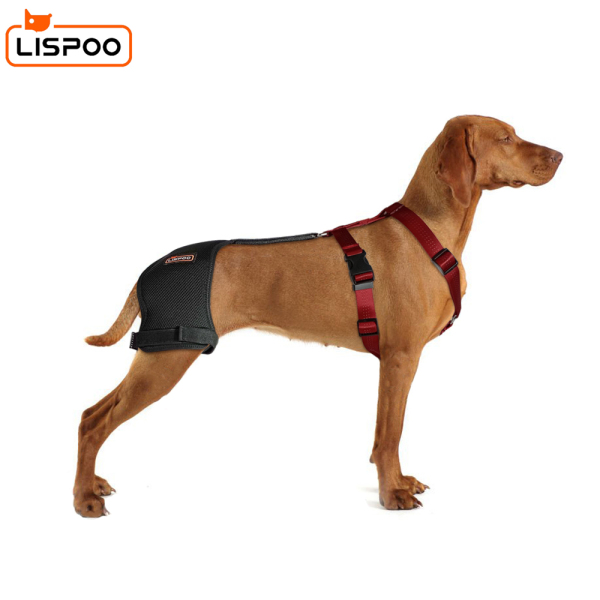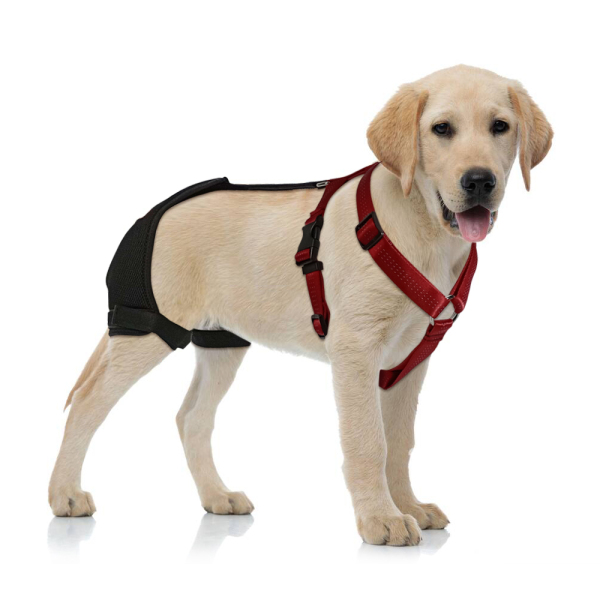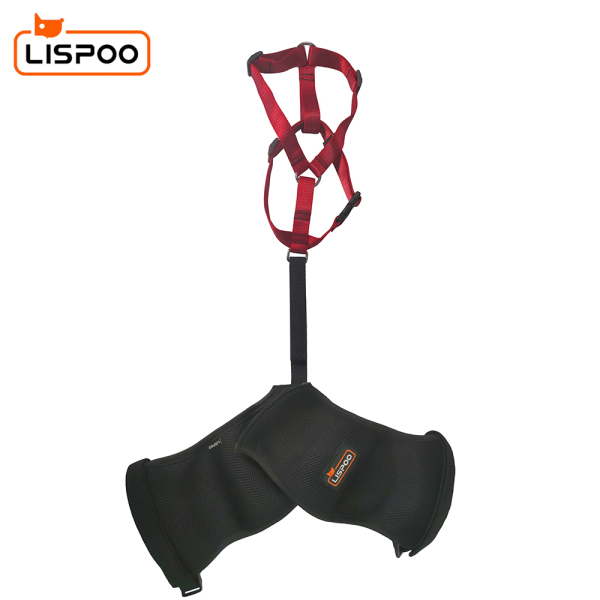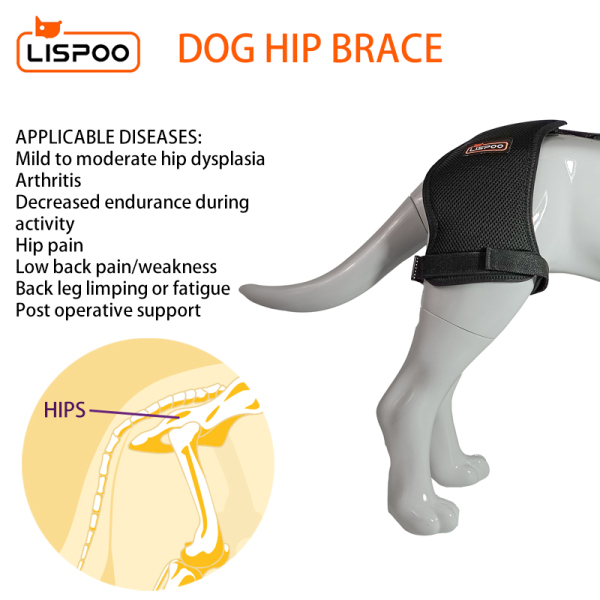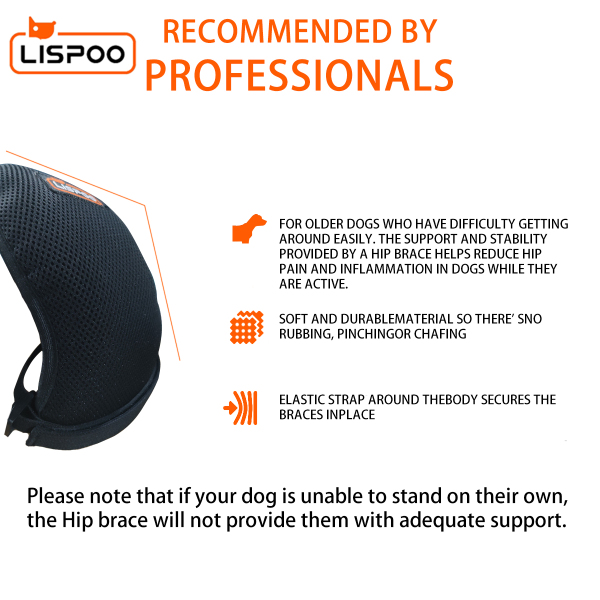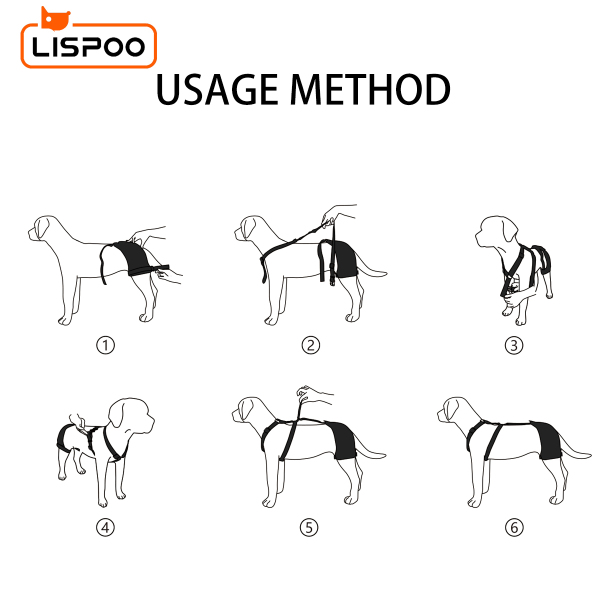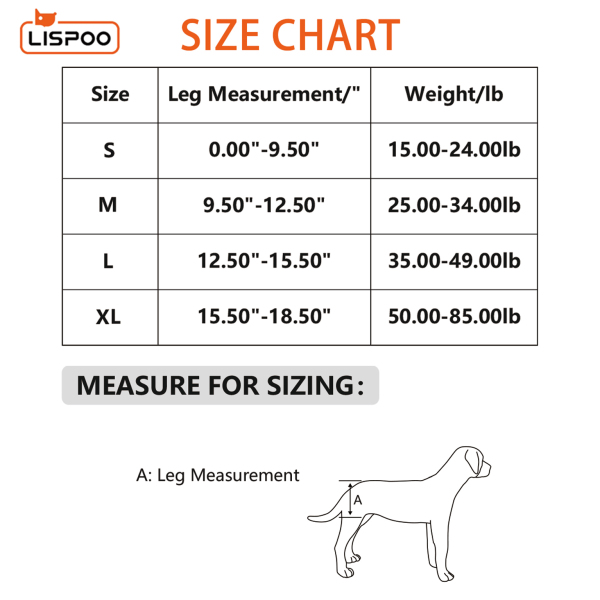 LISPOO Dog Hip Brace for Hip Dysplasia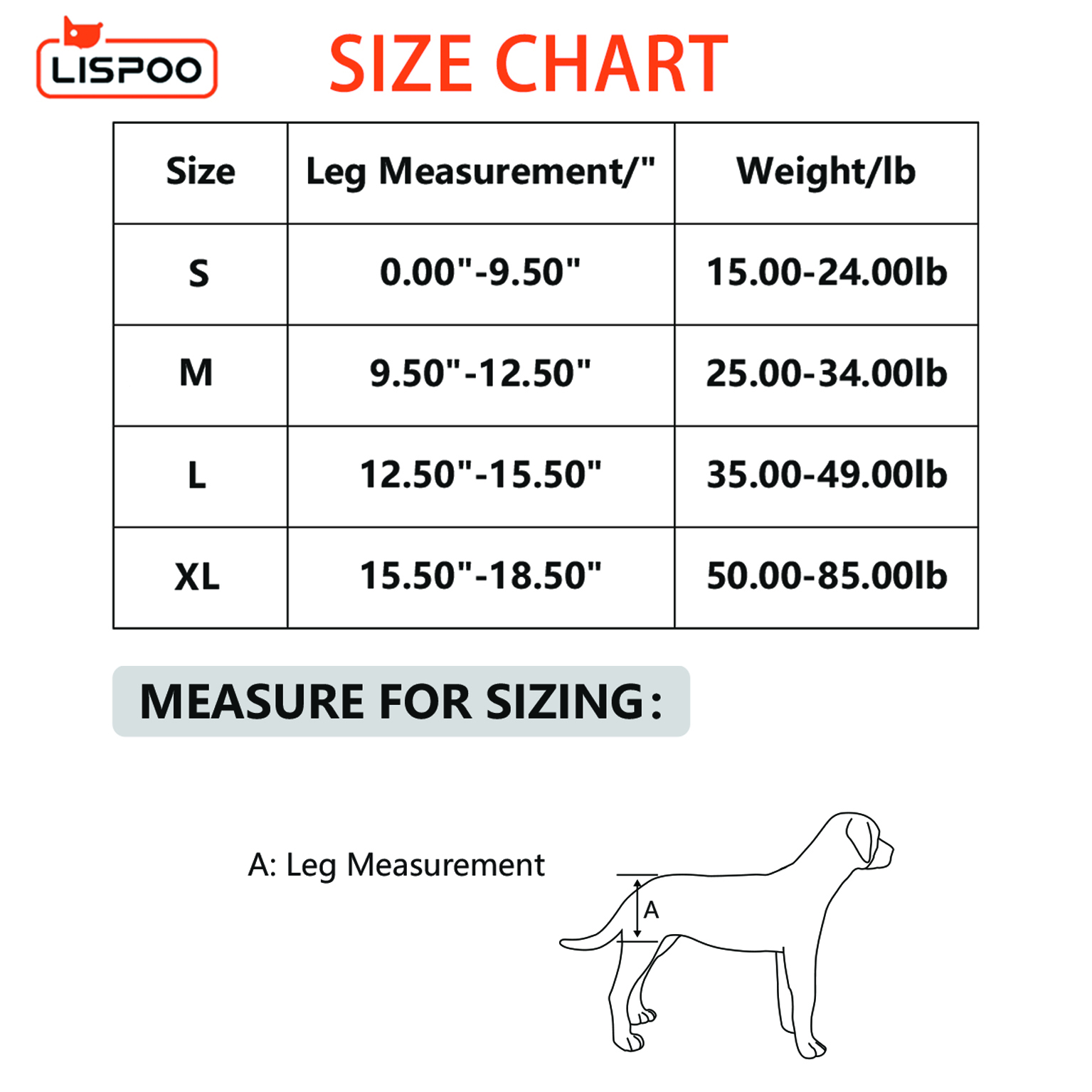 Pain relief: Dog Hip Brace stabilises and warms the hip articulation, which helps Reduces the pain and boosts the muscles activity avoiding atrophy.
Muscle atrophy prevention: It boosts the muscles' activity avoiding atrophy and increasing the bond between the femur head and the acetabulum.
Faster recovery: Increasing Oxygen circulation, It increases performance and the recovery time improves.
Veterinary Recommended, Safe to Use, Provides Sufficient Support and Comfort for Dogs. It is suitable for dogs recovering from surgery or injury.
See more
Product Name: LISPOO Dog Hip Brace for Hip Dysplasia

Brand: LISPOO

Product Category: Knee Brace For Dogs

Material: Sandwich Mesh, Nylon

Ideal For Breeds: Small Medium Large Dogs

Ideal For Scenes: When Your Dog Is Injured Or Has A Weak Leg Due To Arthritis, It Can Cause Mobility Problems. With Our Dog Acl Brace, You Don't Have To Worry Anymore.

Product Features

PROVIDES THE HIP COMFORT: The Dog Hip Brace Support System helps give your best friend the happy, healthy life they deserve. This dog joint support brace is designed for dogs with arthritis, hip dysplasia and similar conditions. It combines the use of compression and support to the hip joint to relieve symptoms of many hip conditions allowing your pet to enjoy quality time with their family.

KEEPS YOUR PET MOBILE & COMFORTABLE: Help your dog live a normal life even as they suffer from joint conditions that may cause pain and decreased mobility. Our Veterinary inspired hip brace works by providing a feeling of lift to the leg by applying leg panels above the knee and securing overtop of the pelvis. This provides comfort to a pet while walking, running and moving.

EASY TO USE AND CLEAN: Having a dog with hip dysplasia, arthritis and similar ailments can be challenging for both pet and pet parents. Our hip dysplasia support brace easily connects to a standard chest harness to keep it in place and can be worn by your pet while walking, running, sitting and laying down. The Hip Brace can be hand washed with a clean cloth or sponge making it easy to clean.

FIND THE PERFECT FIT: You can always find a Dog Hip Brace Support System that fits your pet perfectly. This hip brace is available in 4 different sizes and with touch-fastener closures to allow for a conformed, snug fit. Note that a slow acclamation to wearing the mobility aide is important. It may take some pets 2-4 weeks to adjust completely to moving while while wearing the Hip Brace.

Product Display
Reviews (16)
WRITE A REVIEW
Review:
Review is required
Picture: ( 0 / 6 )

Rating Snapshot
Select a row below to filter reviews.
Average Customer Ratings
Sort by:
Highest to Lowest Rating
Highest to Lowest Rating
Lowest to Highest Rating
Most Recent
My Samoyed is 14 and has hip dysplasia and arthritis. I don't use this product every day for fear my dog will become totally dependent on the brace. However, on the days when his arthritis really kicks in and he's limping, he wears this and you can easily see him being more stable on his morning walks. Yes, he can also do "his thing" while wearing a brace. The only problem I had initially was trying to figure out how to properly position the bracket and how tight it should be. With some trial and error, we figured it out. Once it's on properly, he's running around confidently. Overall, I am very happy with this product.

Brace was easy to apply. My dogs has an easier time getting up from a lying position and walks with more stability.

My old grand dog could not keep his legs under him. After some patient adjustments, he now can stand up, sit down and walk with more confidence.


A little hard to follow the instructions. It seems to have work. My dog seems to walk better while he is wearing it


This may not work for every dog but for my German Shepherd 14+ year old it is amazing!


I have a 16 year old mini poodle who has been suffering from hip issues for the past few years. Recently, he was struggling to walk and was afraid to move around, he always had his tail tucked between his legs. After putting the brace on him, he's running around the house with his tail wiggling about. THANK YOU! I am crying by tears of joy.

Bought this for our German Shepherd
At first she wasn't happy made her legs cross at the rear
Put it on the next day adj rear pads out she now runs with it on seems to help her

I bought an L size for my dog. It's a good quality product.


My dog has definitely benefited from this product , walks better, sleeps better, and my vet approved it.


My vet has known about this hip support from other clients for a long time. My dog (32kg Labrador Retriever) has hip dysplasia and some osteoarthritis. Guided by his advice I have tried it. I have to say I'm surprised. I did not think that the pressure and temperature increase that this support achieves could affect joint performance so much. It has an analgesic effect that makes it easier for my dog to get up and on walks he finishes the route we did years ago -the last few months halfway I wanted to go back- Highly recommended.
Who Viewed This Also Viewed