LISPOO Dog Front Leg No Knuckling Training Sock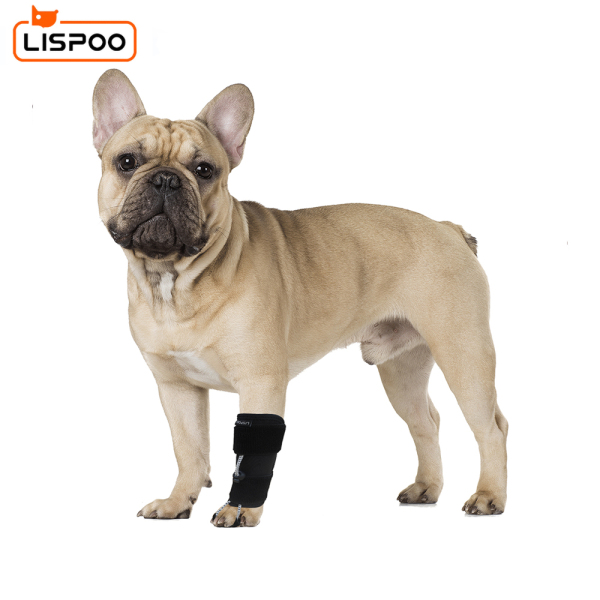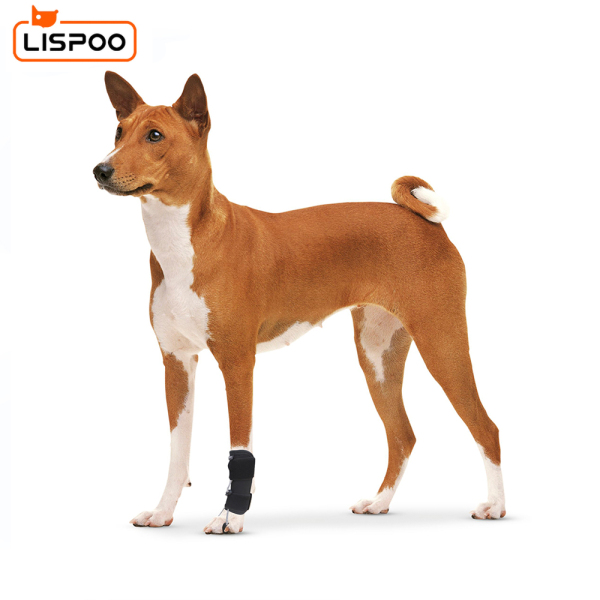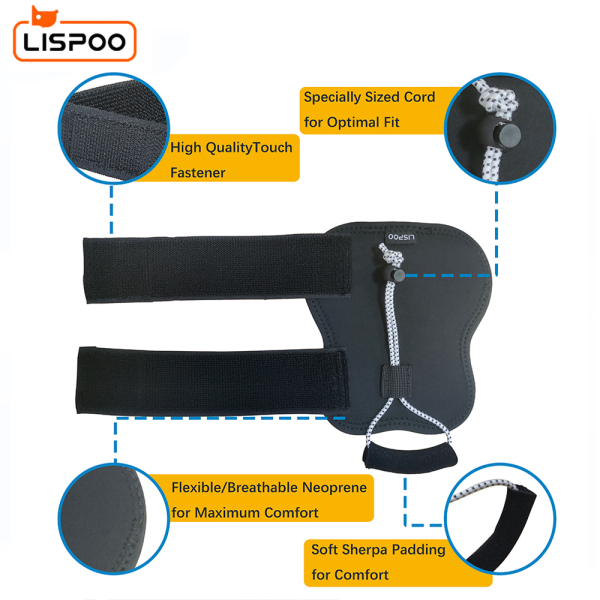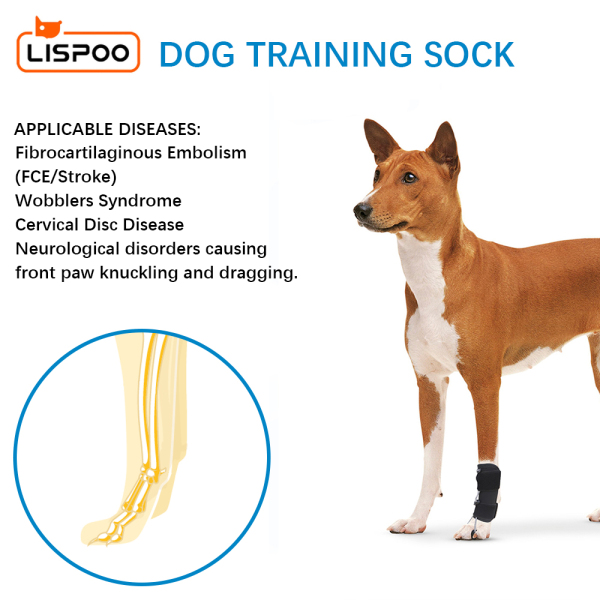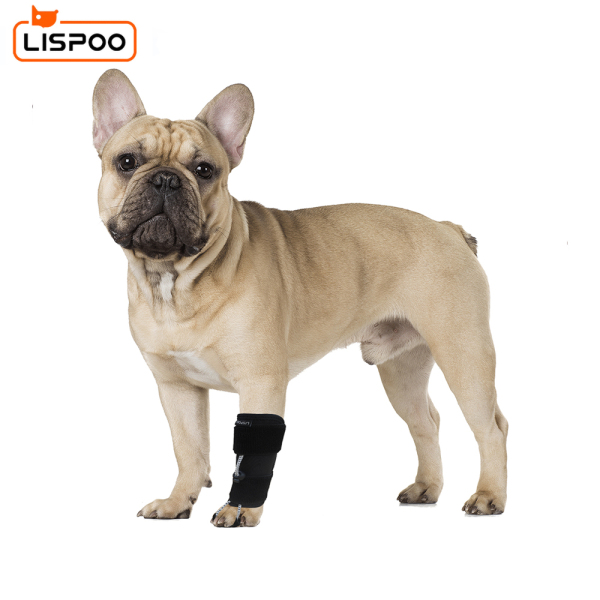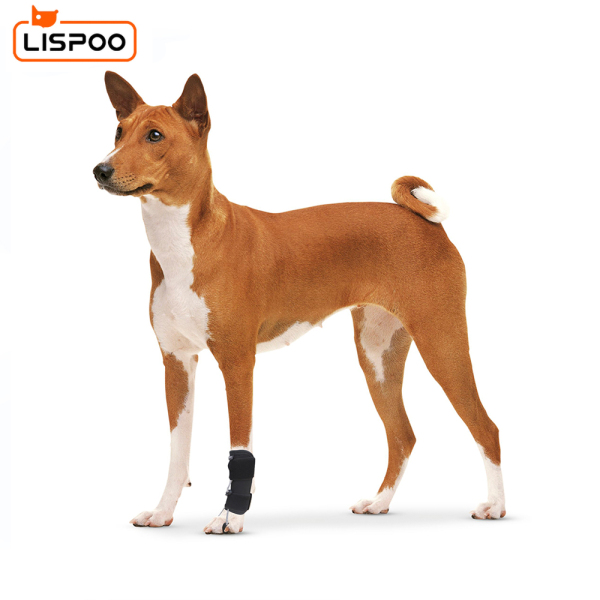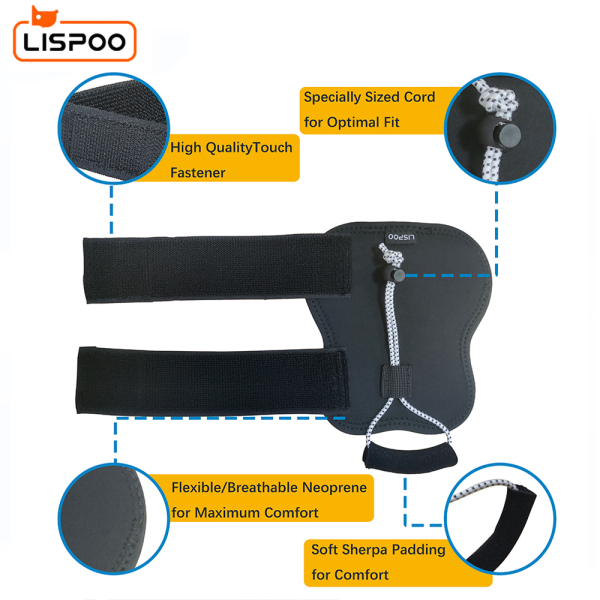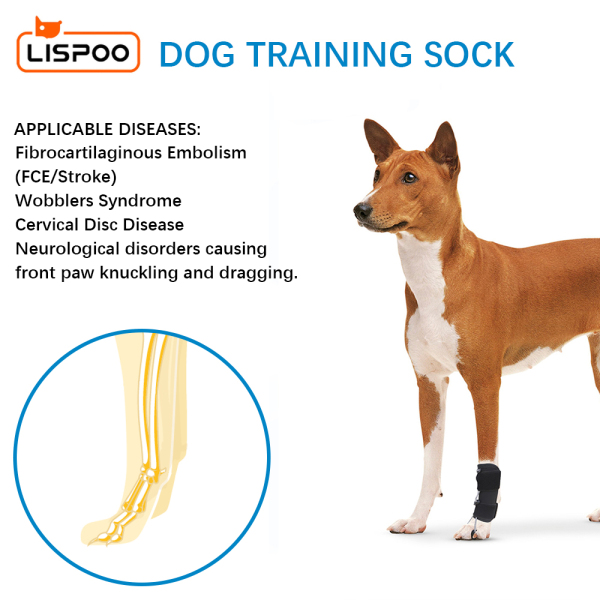 LISPOO Dog Front Leg No Knuckling Training Sock

Provides training support for dogs who drag their front paws.
Stimulates a dog between its toes, evoking a withdrawal reflex and causes him/her to pick the foot up higher.
Designed to enhance proprioception, while also supporting above and below the joint.
Perfect for rehabilitative use for pets recovering from spinal surgery or suffering from disc disease.
Lightweight, comfortable, and adjustable, with convenient touch-fastener closures.
See more
=
Product Name: LISPOO Dog Front Leg No Knuckling Training Sock

Brand: LISPOO

Product Category: Knee Brace For Dogs

Material: Sandwich Mesh, Nylon

Ideal For Breeds: Small Medium Large Dogs

Ideal For Scenes: The LISPOO Dog Knee Brace is designed to help support recovery, knees and joints so your beloved pet can run and play like never before.

Product Features

Front No-Knuckling Training Sock Walks:Apply sock to affected limb and have patient walk slowly for two to five minutes. If deficits are bilateral, apply to only one leg at a time to begin. You may progress to longer walks or using on both hind legs at the same time once patient is ready for this increase.

Enhanced Cavaletti Poles:Apply sock to affected limb during the Cavaletti poles exercise. If a patient is still hitting bars, this will add an extra reminder to pick that foot up.

Enhanced Figure 8s or Cone Weaving:Apply sock to affected limb during more difficult walking exercises. This will assist in correct paw placement as you advance your workouts.

Treadmill Patterning:Apply sock to affected limbs. This will greatly enhance any patterning exercise using a land or underwater treadmill. Time of use and progression during this exercise is at the professional's discretion. If used in the underwater treadmill, be certain to remove after workout and let sock air-dry before next use.

Training Sock step by step instructions

Step 1: Spread open the Training Sock, attaching each strap to itself while keeping it open. Then wrap the NKTS around hock joint on lower front leg. Be sure to keep cord loop free and positioned on front of leg.

Step 2: Keeping cord loop free and over straps, secure touch fastener straps, starting with the bottom. Then secure top strap. Finally, if there is a third strap, tighten it last, below the hock joint.

Step 3: Wrap fleece pad around toe portion of cord loop. This will add extra padding between cord and toes.

Step 4: Place cord loop around and under middle two toes.

Step 5: Pull slowly at top of cord to tighten. Then test your dog's reaction. If there is no reaction, gradually tighten more and test again.
Reviews
WRITE A REVIEW
Review:
Review is required
Picture: ( 0 / 6 )