Full Body Dog Lift Harness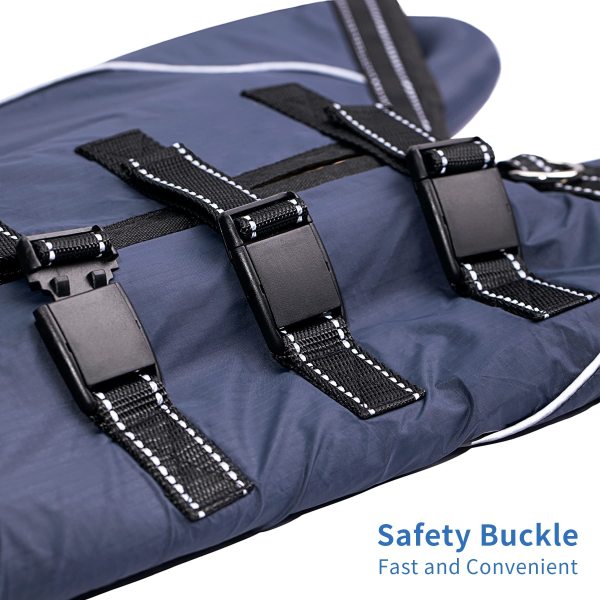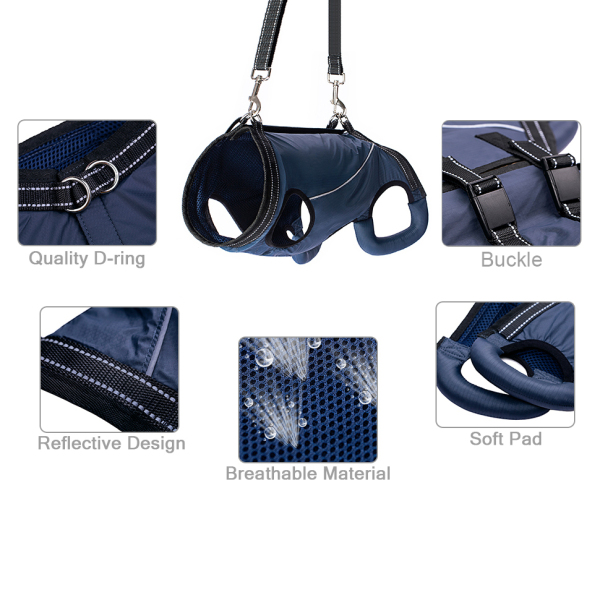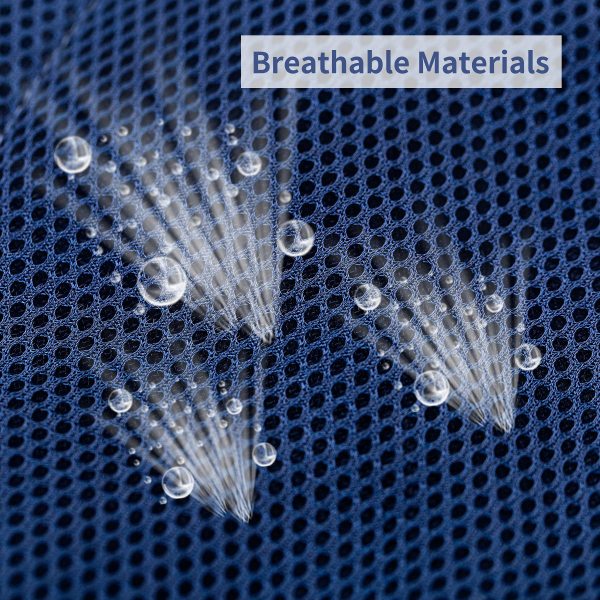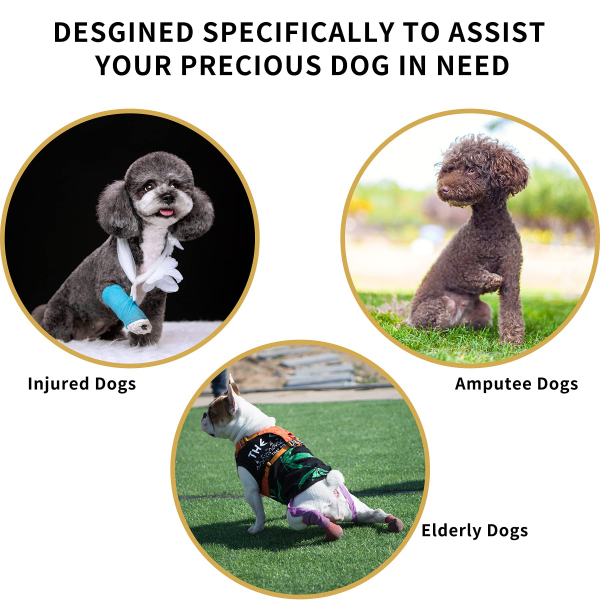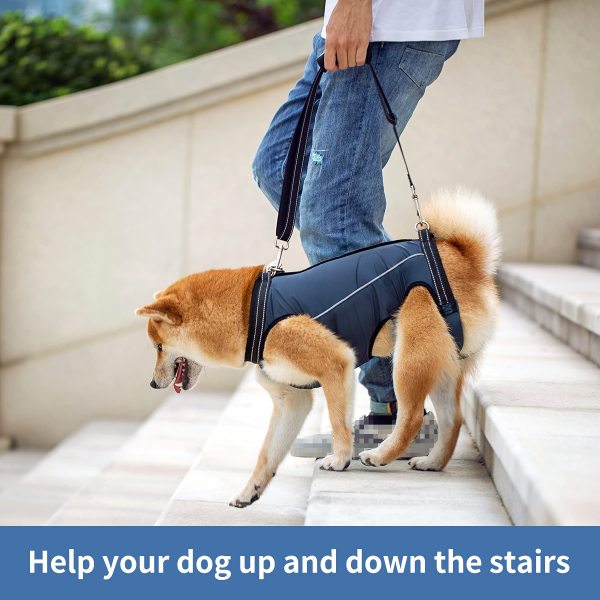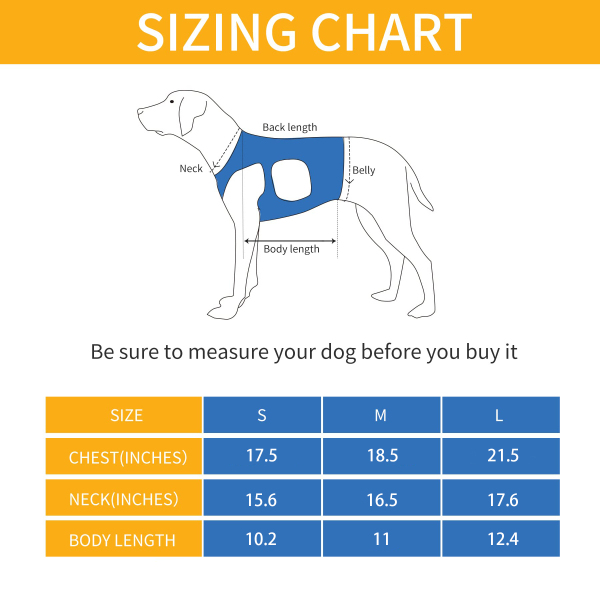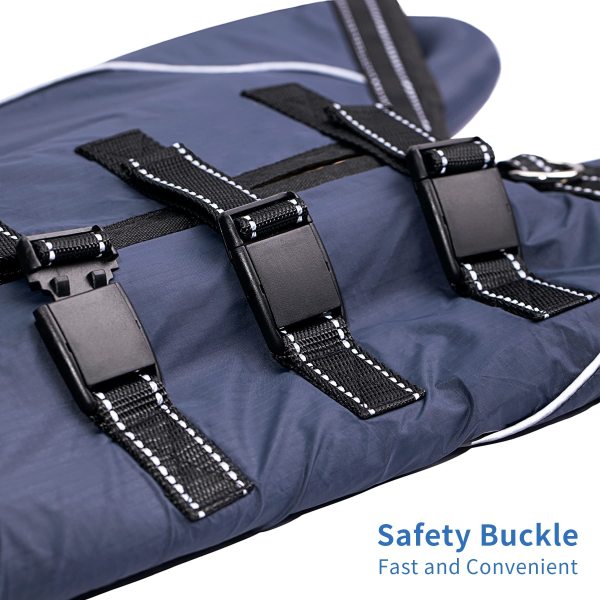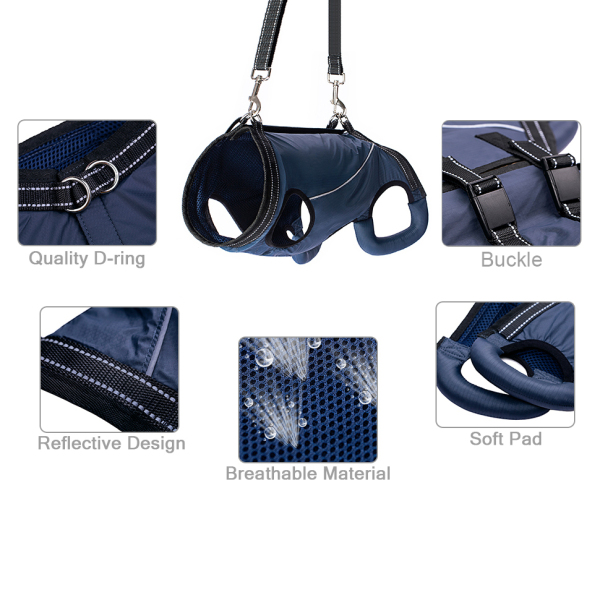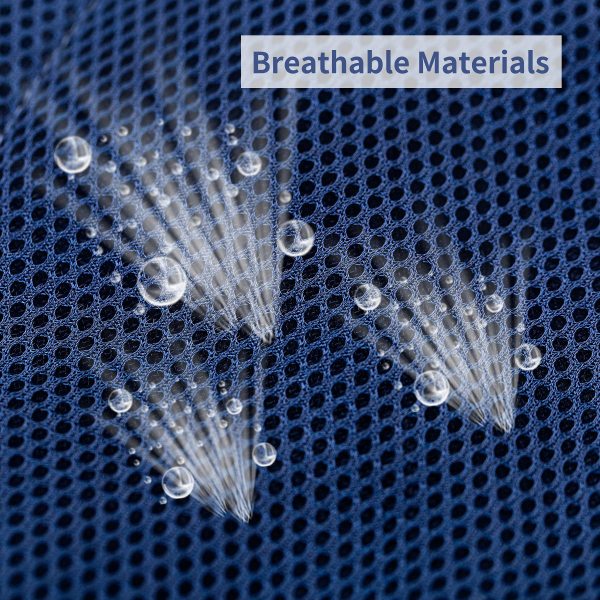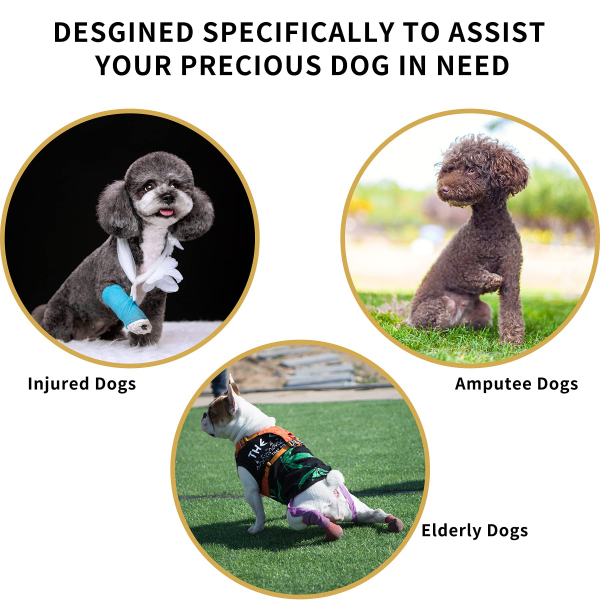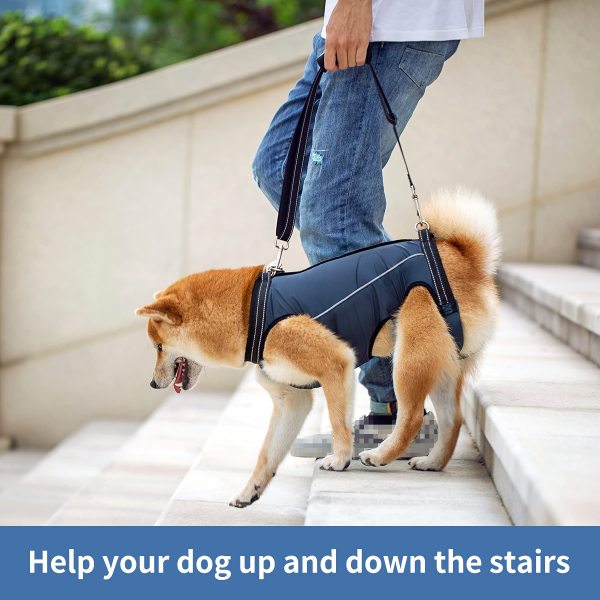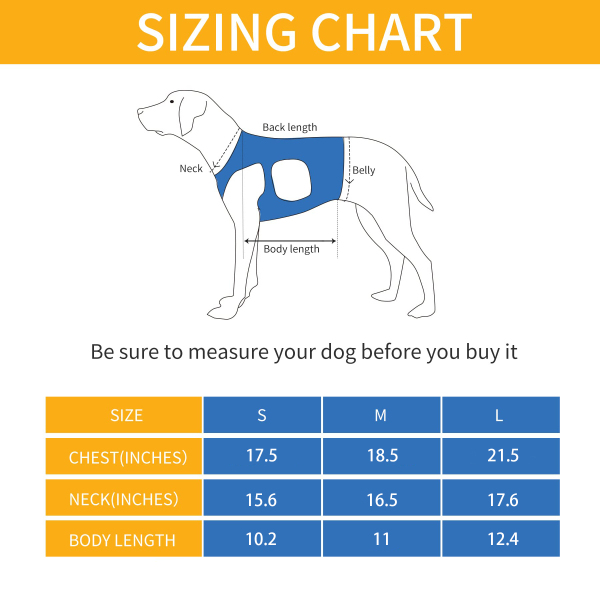 Full Body Dog Lift Harness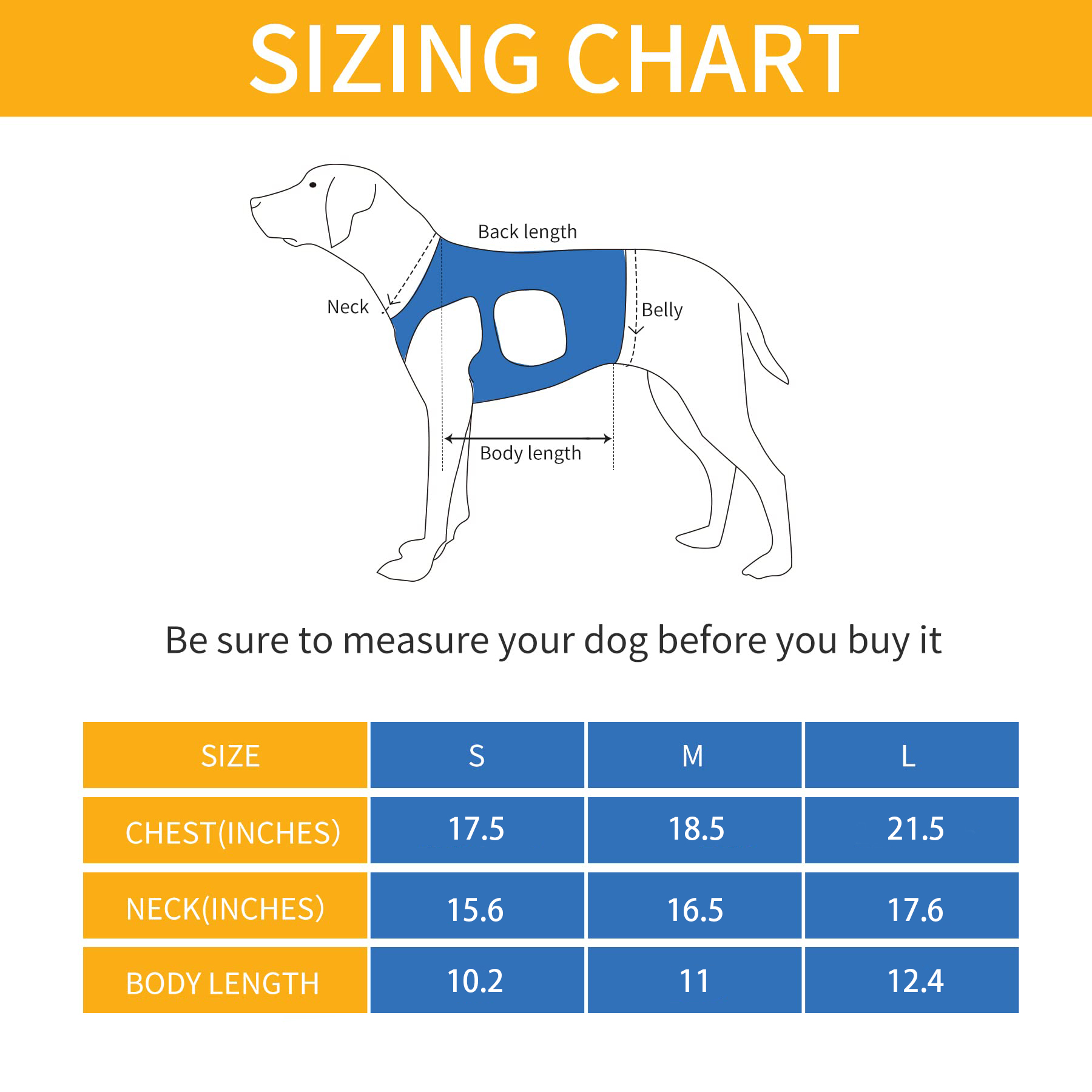 Can help dogs out of balance due to joint damage, arthritis, rheumatism, rejuvenate old or disabled dogs.
Evenly distributed force points won't tug, slide, pull or choke your dog.
The safety buckle design is easy to adjust the tightness.
No hook and loop design, will not stick hair and hurt the dog's skin.
Adjustable shoulder straps, adjustable to fit people of different heights.
See more
Product Name: Full Body Dog Lift Harness

Product Category: DOG Lift Harness

Material: Breathable Material

Ideal For Breeds: Small Medium Large Dogs

Ideal For Scenes: Pet Assist Belts Help Keep Dogs Safe When Walking Or Climbing In Life. Extra Security For Your Dog.

Product Features

PROFESSIONAL ASSIST: The dog lift harness is engaged in rejuvenating old or disable dogs by supporting and stabilizing dogs losing balance with joint injuries, Arthritis, rheumatism in daily life. Our Dog Lift Harnesses Can Support Dog's Whole Body, it is simple to use, easily put it on your dog.

STRUCTURAL ANALYSIS: dog harness has the force-bearing points equally distributed across the chest, belly and dog's buttocks, will not pulling, slipping, tugging, or choking to your dogs at all. We took all the details into our designs, materials and productions to ensure your dog is comfortable and safe when use our lift harness.

COMFORTABLE & BREATHABLE: Safety Buckles design is easy to adjust the tightness, NO HOOK & LOOP design, it will not stick hairs and hurt dog's skin, selected soft and breathable fabrics, it is durable and washable, avoiding sultry heat for your dogs. It is comfortable just like a soft dog t-shirt, but with the unique properties of being able to provide protection.

ADJUSTABLE STRAP: The Strap length is 31 inches to 53 inches, The dog lift belt is detachable and the length can be adjusted to suit people of different heights. The adjustable lift strap provides effective body support when the dog needs help with moving or balancing while walking.

Product Display
Reviews (28)
WRITE A REVIEW
Review:
Review is required
Picture: ( 0 / 6 )

Rating Snapshot
Select a row below to filter reviews.
Average Customer Ratings
Sort by:
Highest to Lowest Rating
Highest to Lowest Rating
Lowest to Highest Rating
Most Recent
I have a mixed breed dog so it's difficult to find clothes that fit. As a 15-year-old old dog, recently he started to sit down as if his back was broken during a walk. I was looking for an item to support, and I found it here.
I bought L size with a back side of 45 cm, waist circumference of 60 cm, and leg width of 33 cm. It fits perfectly and is OK first. She does not dislike it and does not seem to have any trouble walking. It's a little thick, so it doesn't seem cold even when the wind blows.
Since it can be adjusted with a belt, it seems to be able to cover even if there is a waist circumference to some extent. I think that it can be said that it is a good item if the leg width matches!

Excellent way to trim doggie toe nails when they're not so sure.

This product helped so much the last week of my dogs life. He couldn't walk and he was 85 pounds so very hard for me to lift . Especially into the car and buggy. I dont know what i would have done without this life-savor!


i can safely lift my older dog with back injury and she can't wiggle and twist. Up and down stairs / into and out of bathtub.


Size: L
I use it as a walking aid for my dog.
Perhaps it's not a standard body shape, but the back side is tightened all the way, and the front side is loose, and the front hook is too tight, so I added a carabiner.
It takes a little time to put it on, but the dog seems to enjoy it, so it's okay.

The harness works great for my dog whose back legs have been giving out on her due to old age. It makes it so much easier to take her outside.


This harness is very useful when having to move or carry an injured dog.
The quality is very good and it resisted the weight of a pretty big Samoyed.

I only got to use it for a week before my dog passed, in that week thou it helped her tremendously. Would recommend.


This is a very sturdy harness. My 94 pound boxers back was going out and I bought it to help him up and down the stairs. At the end I had to carry him up and down with the straps and they held up, did not rip or strain at all. My dog passed unfortunately but this definitely helped make it easier for him and I at the end. Highly recommend.


It is so convenient to help her stand up and get her up and down stairs. It has been a blessing for my 17-year-old dog. I have had a stroke and it is very convenient for me to help her.

Who Viewed This Also Viewed