Dog Acl Brace Fix Joint Damage Knee Braces for Dogs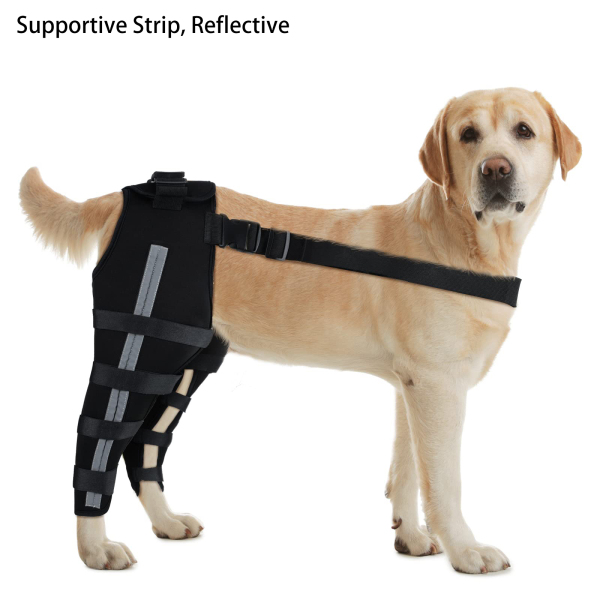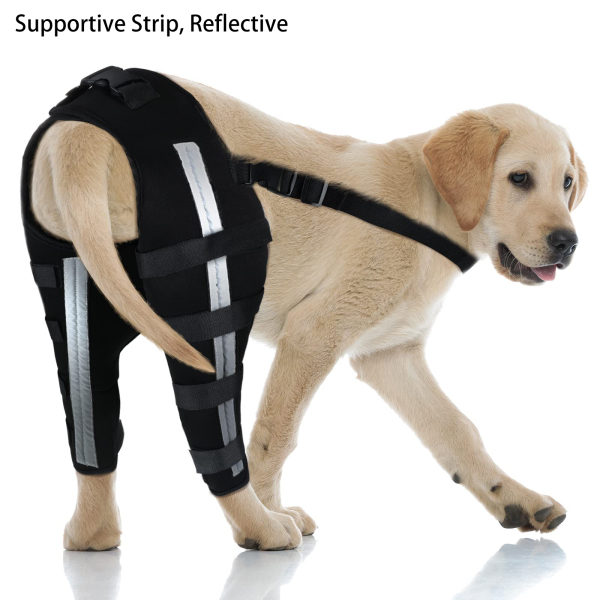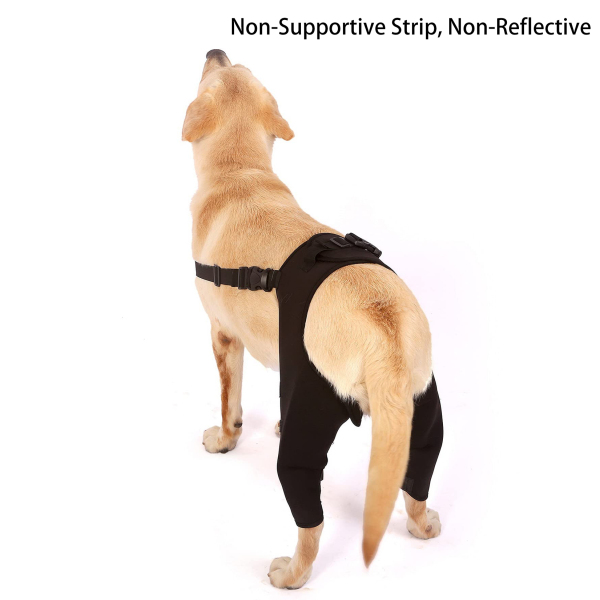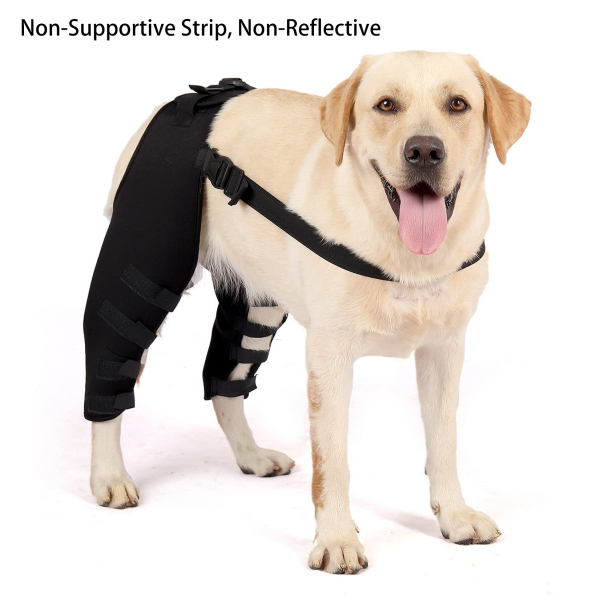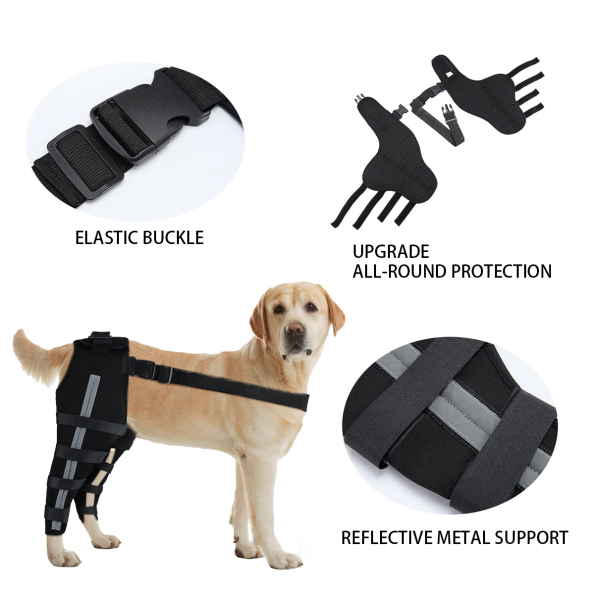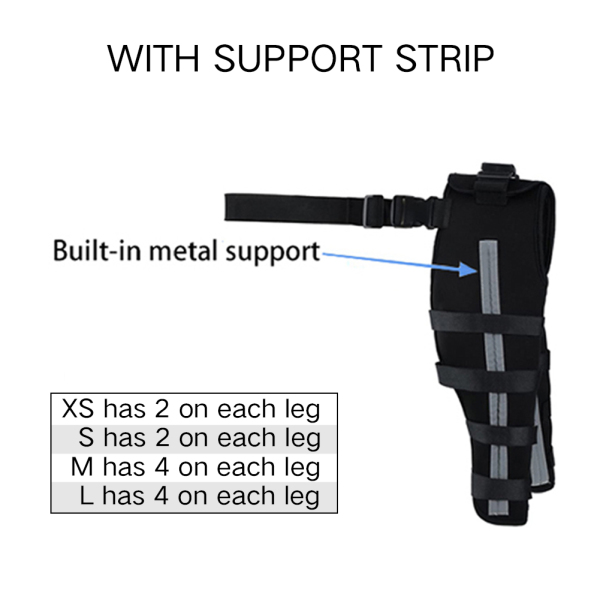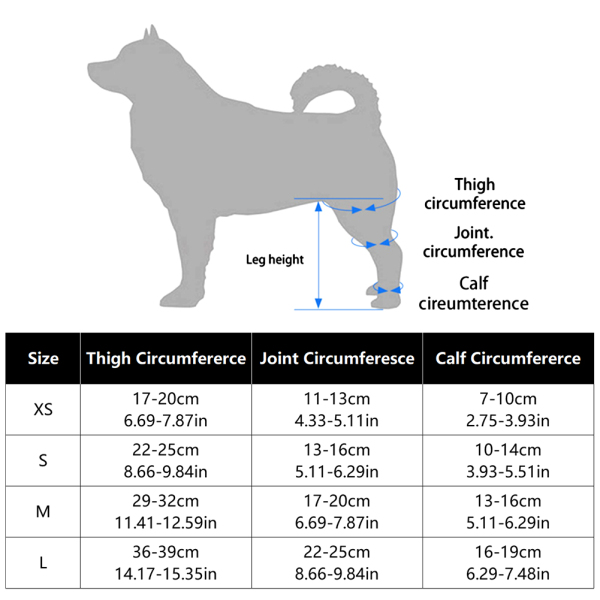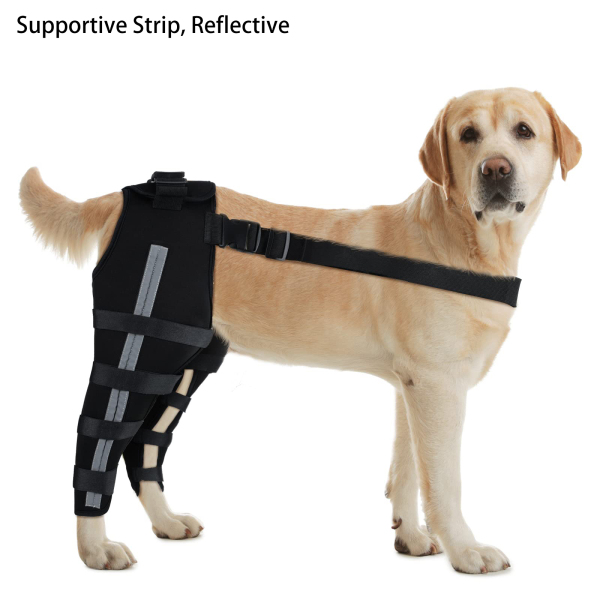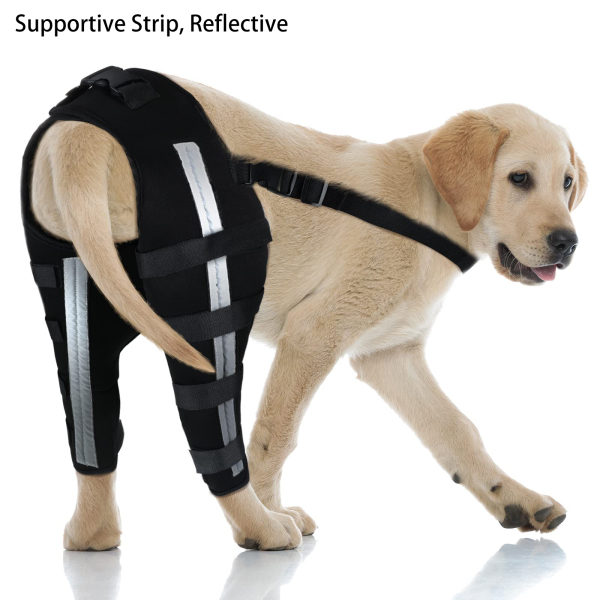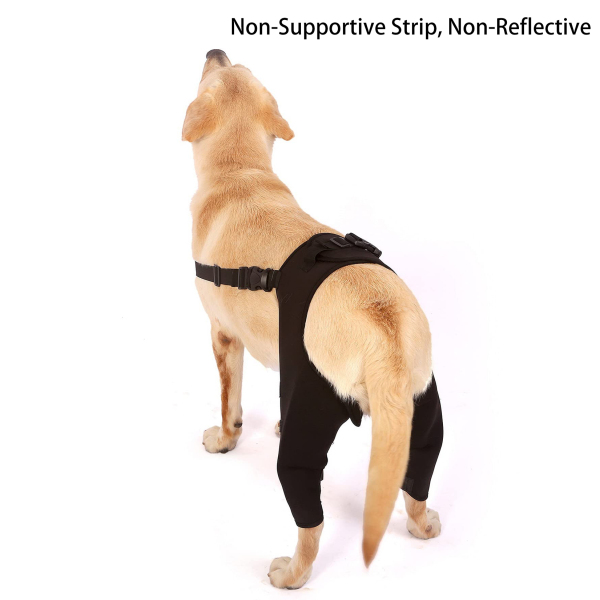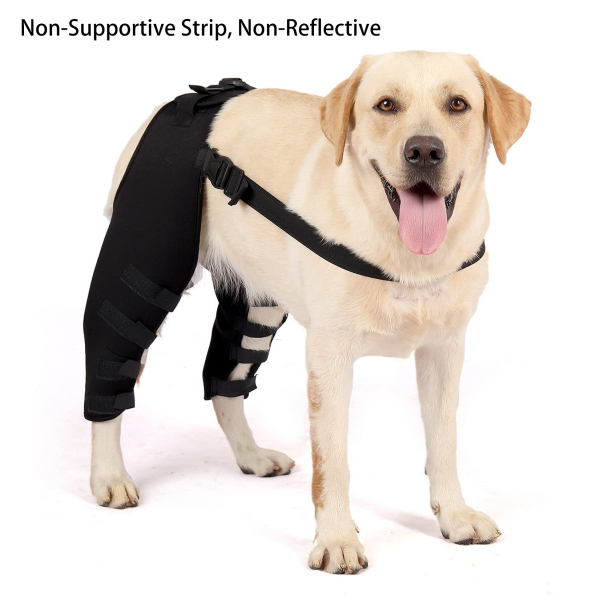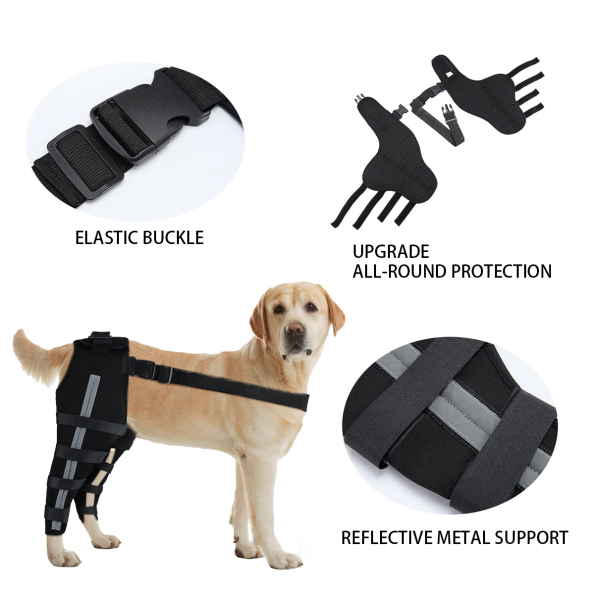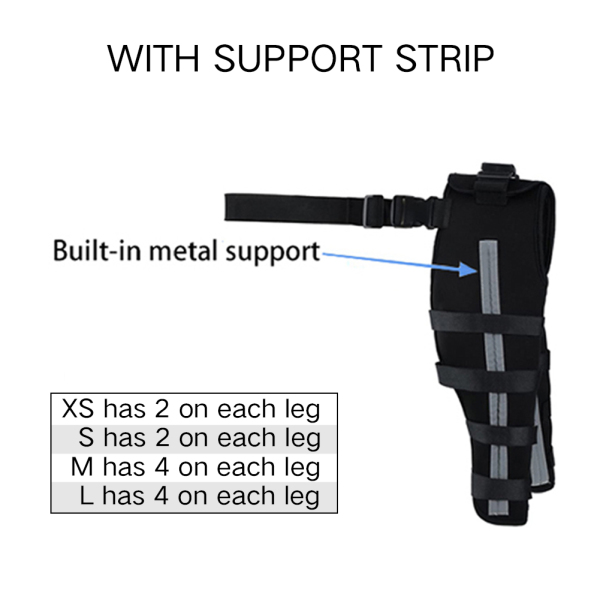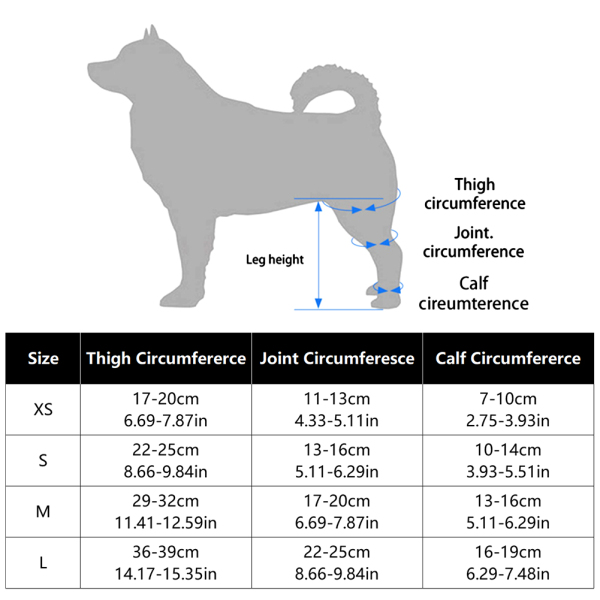 Dog Acl Brace Fix Joint Damage Knee Braces for Dogs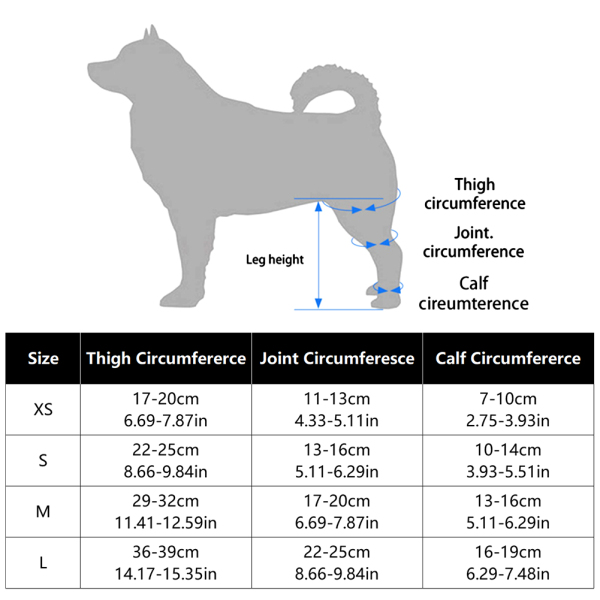 CCL Brace For Dogs Provide excellent support and protection, ideal for arthritis, knee dislocation, CCL/ACL injuries, post surgery.
Inside metal springs provide stable support for your pets. With reflective strips that can be seen even at night, Provide security.
Veterinary Recommended, Safe to Use, Provides Sufficient Support and Comfort for Dogs.
See more
Product Name: Dog Acl Brace Fix Joint Damage Knee Braces for Dogs

Product Category: Knee Brace For Dogs

Material: SBR

Ideal For Breeds: Small Medium Large Dogs

Ideal For Scenes: When Your Dog Is Injured Or Has A Weak Leg Due To Arthritis, It Can Cause Mobility Problems. With Our Dog Leg Assist Straps, You Don't Have To Worry Anymore.

Product Features

Professional Design
With more than 20 years of production and r&d experience, our dog knee pads can provide excellent support and protection, ideal for arthritis, knee dislocation, ccl/acl injuries, just finished leg surgery and elderly dogs not suitable for surgery.

The New Upgrade
Built-in metal springs provide stable support for your pets; for injury and sprain protection, wound healing and arthritis; with reflective strips that can be seen even at night, for your pet at night provide security.

High Quality Material
The material is SBR, which is delicate, soft and elastic, and has good shockproof and thermal insulation effect, which is very suitable for use as a dog leg bracket.

Care For Pets
Use this dog rear leg brace when your dog is injured by limbs. It will give your dog more love and care.

Precautions
It is very important to find the right dog leg brace for your pet. Please measure your pet's size in detail before purchasing and refer to our size chart.

Product Display
Reviews (67)
WRITE A REVIEW
Review:
Review is required
Picture: ( 0 / 6 )

Rating Snapshot
Select a row below to filter reviews.
Average Customer Ratings
Sort by:
Highest to Lowest Rating
Highest to Lowest Rating
Lowest to Highest Rating
Most Recent
My pitbull re Injured his ACL so I ordered in hopes that he could get some relief. He was not putting any pressure on his hind leg and having trouble walking with in 1 day of wearing the support brace he was feeling so much better. After the second day I removed and he was walking on all four legs with a limp. Highly recommend! This will be great to have on hand for when he goes too hard on his leg and needs support again.

Material and overall design are good. In my dog's case, it didn't slip. Because it's soft and does provide support.

I have an aging Yorkie who did something to his rear leg. I'm a nurse and while I don't claim to be a veterinary expert, the knee or leg didn't seem to be unstable or need immediate vet attention. I thought maybe he just needed a good support until whatever he'd done healed. I tried wrapping it with elastic band. They helped, but they slid down and fell off.
So, I came across this brace. I measured him to get the right size.
He walked without a limp immediately after putting this on! We kept it on him for about 4 weeks, taking it off only for baths and sometimes at night. He healed without any further problems. This brace probably saved me a lot of money in vet bills.

I have a 5 year old shihtzu who is turning 6 in a couple of months and he recently had an injury where he jumped up and off of my boyfriends leg and the second he landed he was screaming. We took him to the emergency hospital and they told us that he had a luxating patella and needed surgery. A couple of days later we had a consultation with the surgeon who recommended trying to walk him for small amounts each day, get him on a joint diet, restrict him from turning fast and jumping, and have him lose some weight to keep pressure off those back legs. Unfortunately his hips and legs are weak so surgery would be inevitable in the future as he ages or if this treatment doesnt work. Ive learned how to pop it back in but I only do it after his pain medication kicks in but we were extremely sad that our boy's quality of life would change as he used to love running and playing with our other dogs. With the ongoing pandemic it is extremely hard on us fund wise so we decided to try our best at home with helping him recover and even doing water therapy at home where we put a life jacket on him and have him swim for 1min at a time. We were recommended to try using a knee brace by a trusted and well knowledgeable mentor and I think this is the best decision we could have done so far. Our shihtzu of course was a little awkward at first when we first put it on him as he would walk with his butt to one side but after he got used to it he walked with a ton of more confidence than he has for the past week. When he stands still after walking in the yard his back legs usually shake but today when we took him outside its like he was a complete different dog ! We will keep using this everyday along with a joint diet, minimal exercise, and water therapy in our tub. We definitely love this product !

This is my second purchase. My wife owns a Schnauzer and recently got an ACL. I chose a size S and the results are still very good.

It worked very well for my Wesr Highland White. He tore his ACL so this brace stabilized his hind leg.

My German Shepherd, who is 8 years old, handles it nicely. Together with a painkiller, her level of activity has increased. When she gets up from lying down, it slides a little bit on her lower back, but the velcro top makes it simple to adjust. She can easily put the brace on her wounded knee. I take it off at night so she can sleep comfortably.

I have an older dog and he recently hurt his knee chasing our new pup around the yard. I think he also has arthritus. This knee brace is soft and pliable. It fits great. It is very well made. It is lightweight. It was very easy to put on him.

Our German Shepherd's back leg was in pain and she couldn't walk on, she could just hop on it. We went to the vet and it was either surgery or order a brace and try that for a couple of weeks. We opted for the brace. After I put on the leg brace, she started to put pressure on the leg and slowly started to walk normally. After a few days, she was playing and acting normal. We are going to continue to have her wear it for another week or so and follow up with our vet. But the brace has helped our girl and the quality is very good. Nice price and much less expensive than surgery!!

This is a great brace for any animal lover to help comfort your pet. It makes it more comfortable for any dog with joint problems and it fits all dog sizes. It has seven sizes to choose from and it can be used on the left or right leg. It has metal spring stabilizers that fit tightly with your dog's knee joint to help protect and stabilize the dog's joints, while helping to support the frame while being strong and tough. All while not affecting the normal activities of the dog.
Who Viewed This Also Viewed