Dog NO-Knuckling Training Brace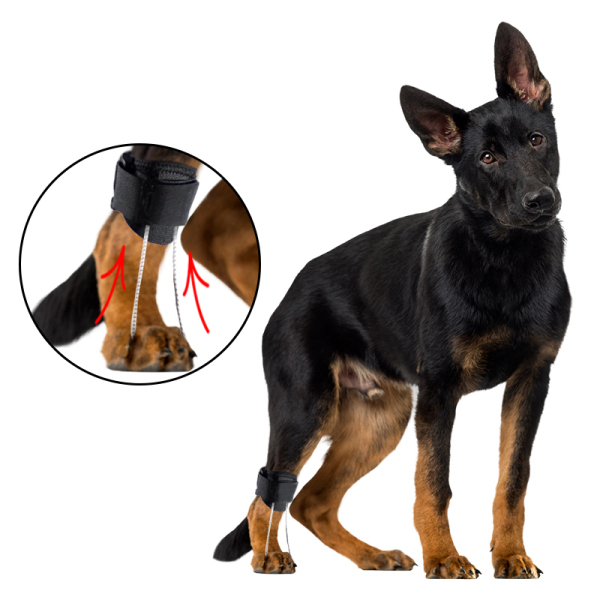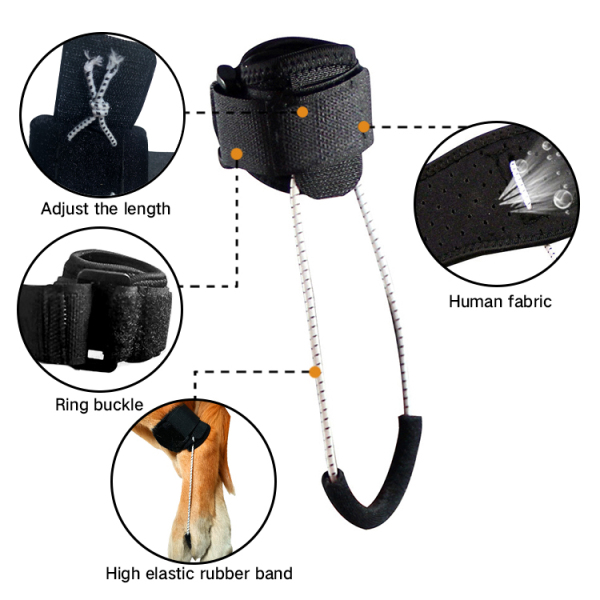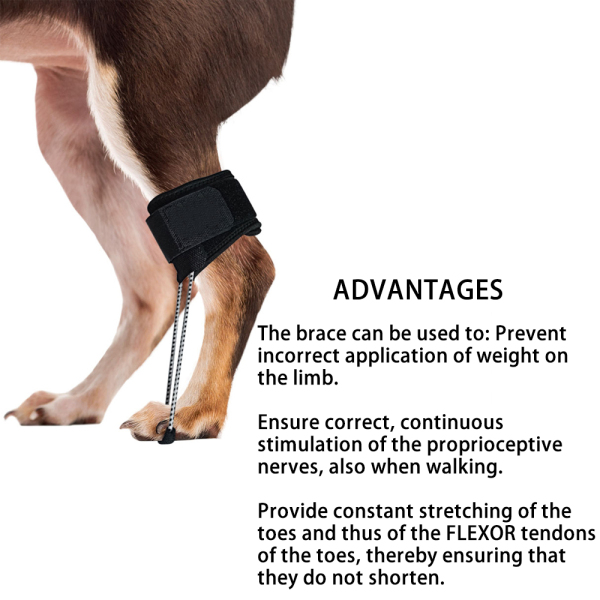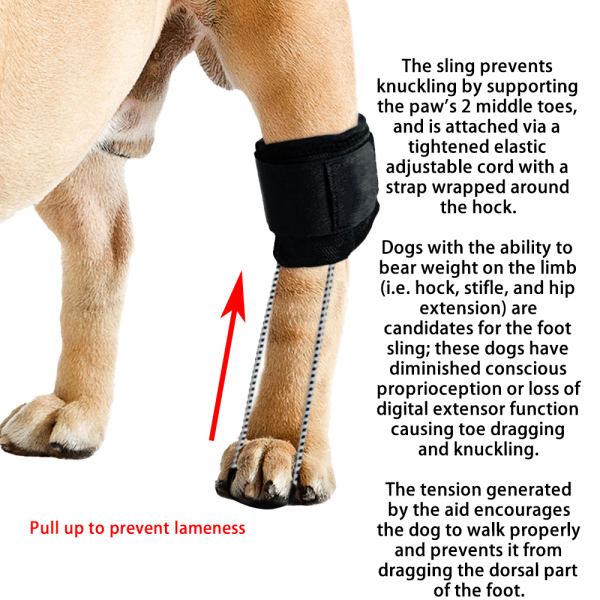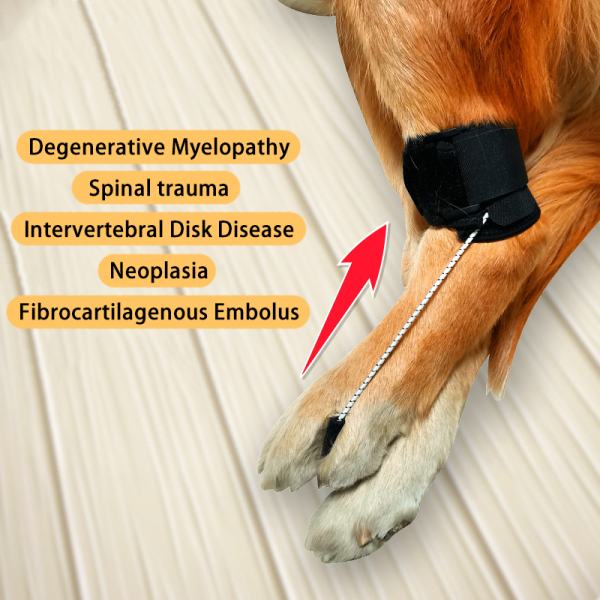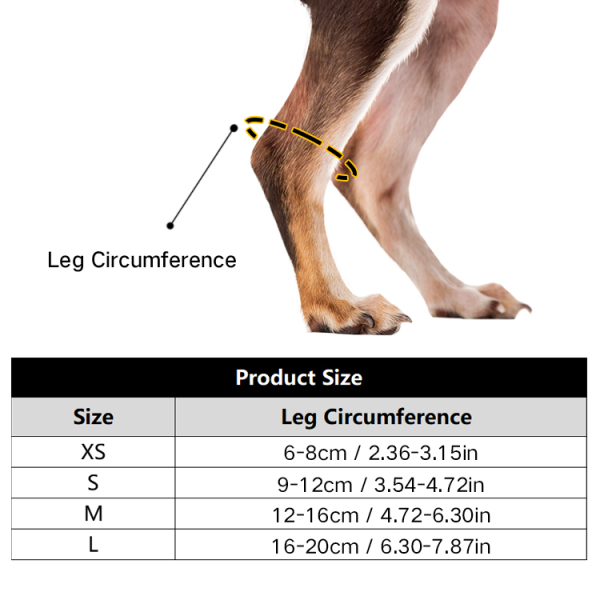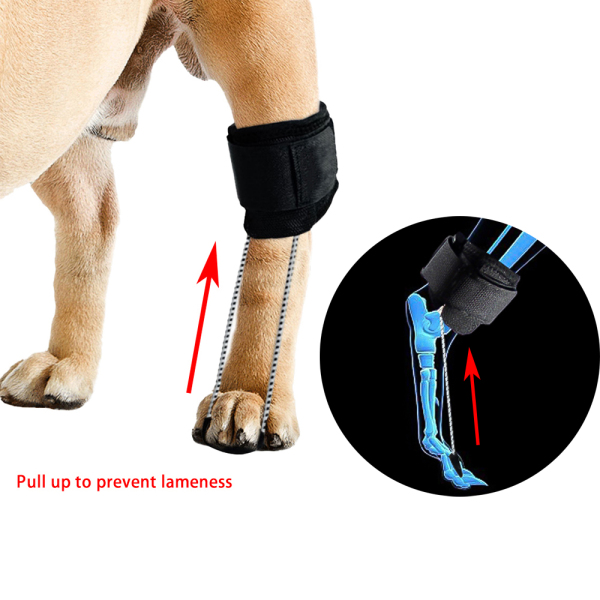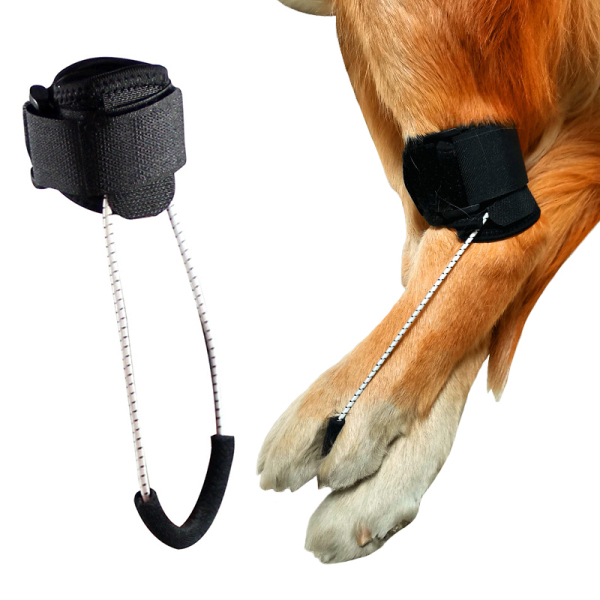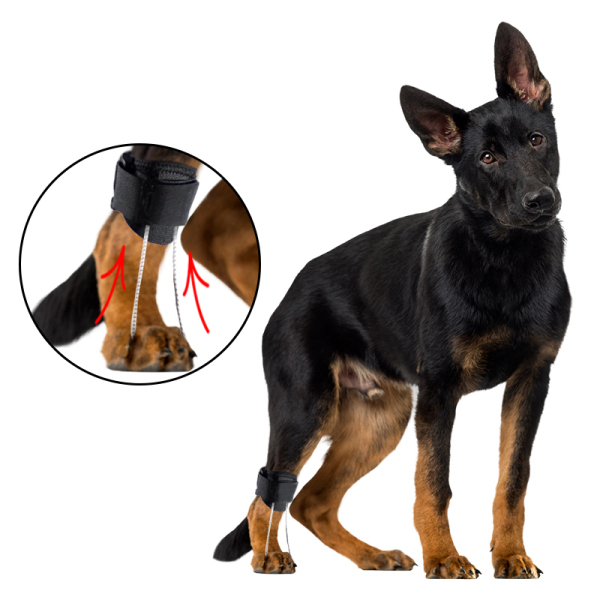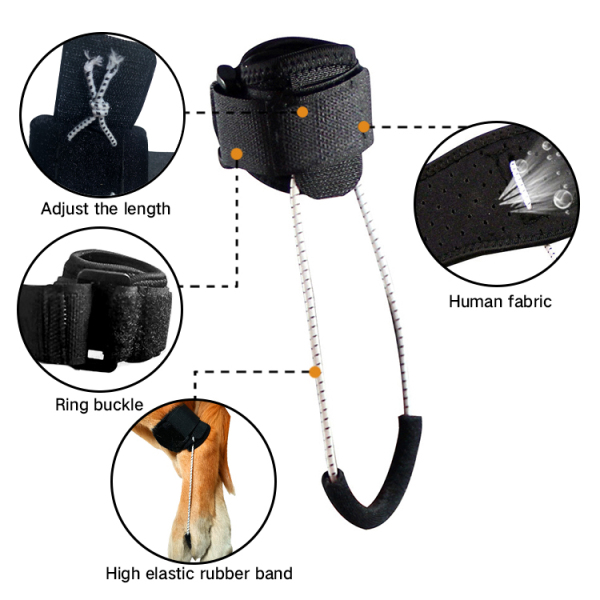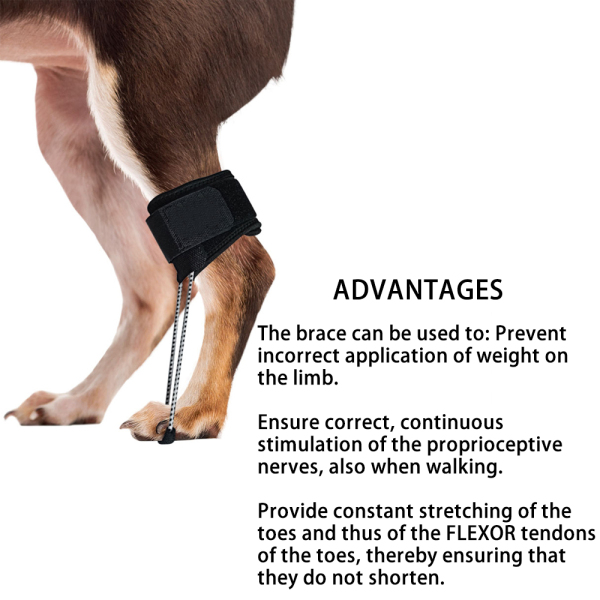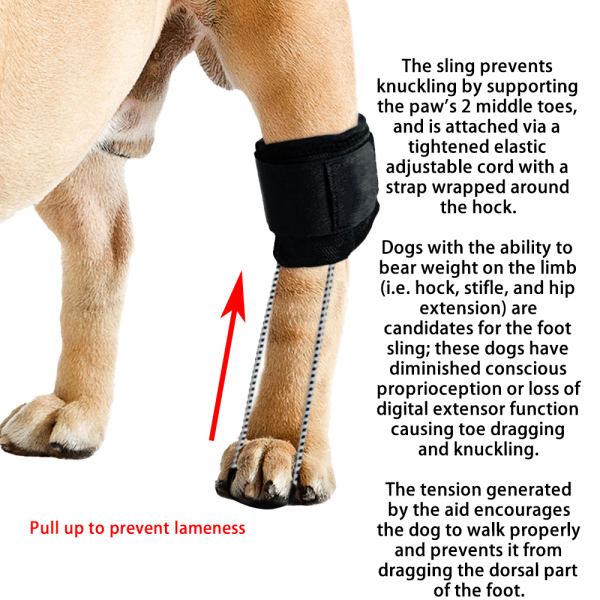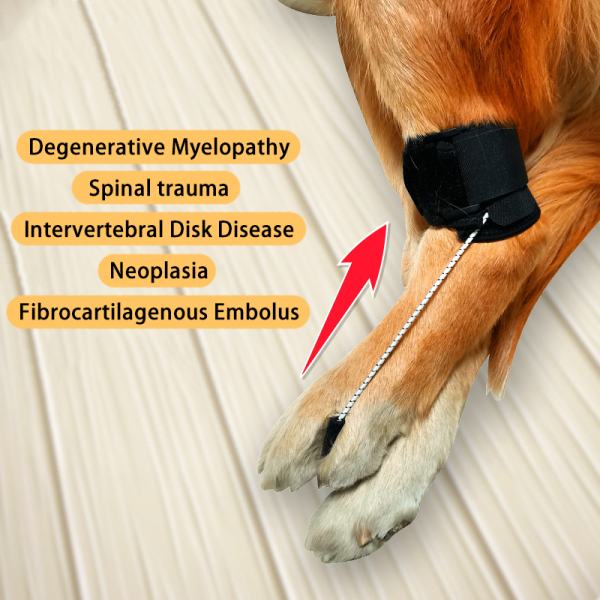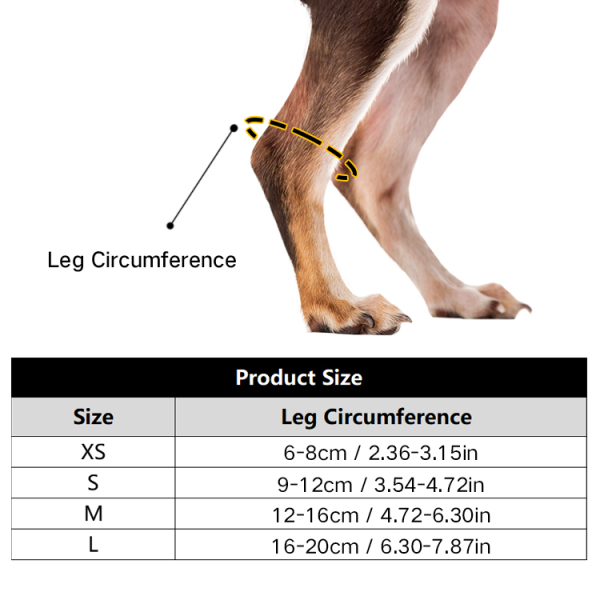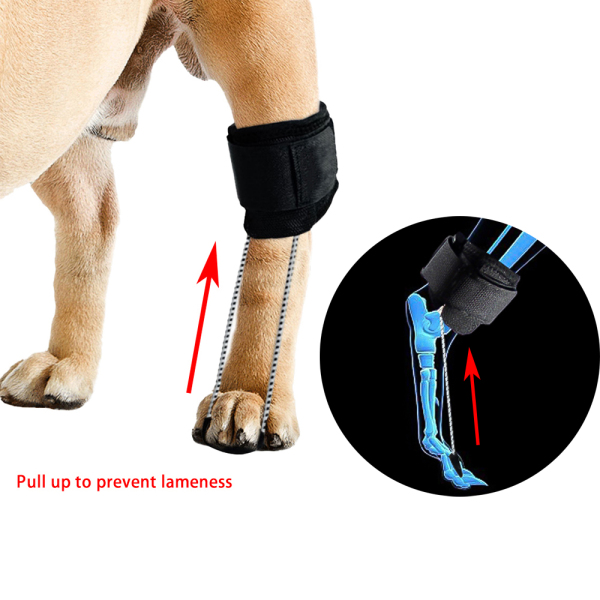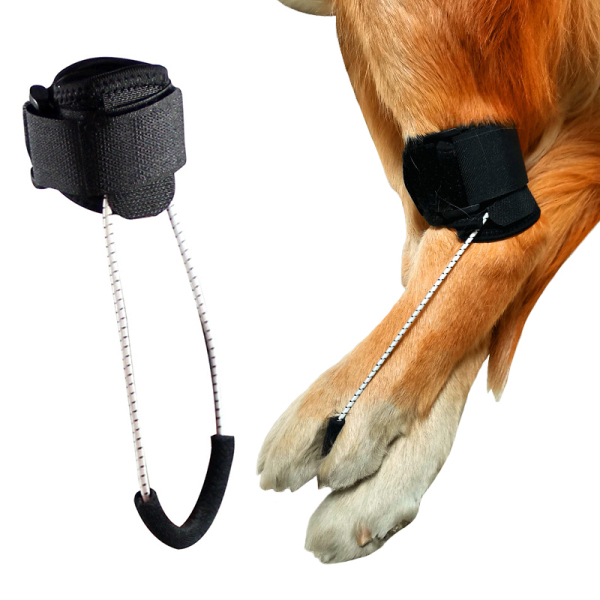 Dog NO-Knuckling Training Brace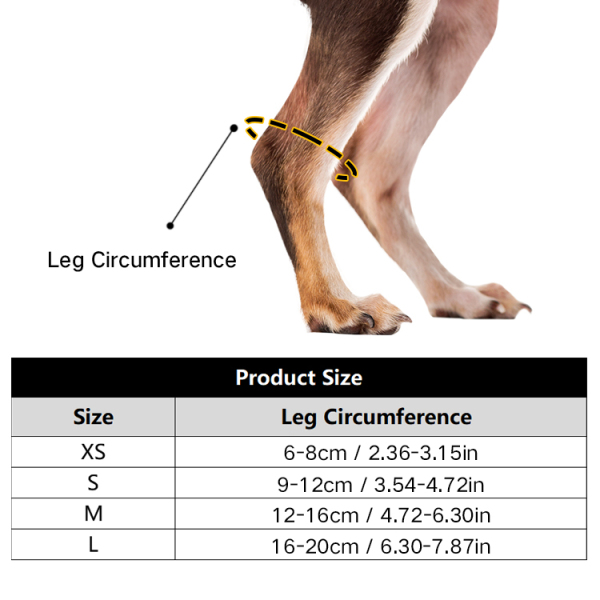 Lightweight SBR high elastic band with an additional and toe cord cushioning for pets with hind leg weakness.
It stimulates a dog between its toes, evoking a withdrawal reflex and causing it to lift its foot higher, its gait and improving hind leg placement.
For dogs with sciatic nerve insufficiency secondary to Degenerative Myelopathy, intervertebral disc disease, among other diagnoses.
Not suitable for dogs allergic to rubber materials. One product corresponds to the toe bone of one leg.
See more
Product Name: Dog NO-Knuckling Training Brace

Product Category: Knee Brace For Dogs

Material: SBR,High Elastic Band

Ideal For Breeds: Small Medium Large Dogs

Ideal For Scenes: Cat Dog Disabled Hind Leg Auxiliary Strap, Instep Mopping, Hind Limb Neuritis, Correction Of Leg Force Can Be Used, High-quality Safety Material Sbr High Elastic Belt, Length Can Be Adjusted.

Product Features

Corrective Support
Helps you provide your dog with enhanced self-motion and body posture for pets with neurological impairments.

Designed By Canine Rehabilitation Professionals
Ideal for in-clinic use by canine rehabilitation professionals, the assisted training dog leash is designed by veterinarians to help dogs with neurological conditions leading to hind paw knuckles.

Perfect For Rehabilitation
Helpful for pets recovering from spine surgery or suffering from disc disease. It stimulates the dog's toes, evokes the flinch reflex, causes his feet to be lifted higher, thus correcting his gait and improving the position of the hind paws.

Lightweight, Comfortable And Adjustable
Made from lightweight and durable sbr with extra fleece pads and toe cord cushioning for a comfortable fit for pets with weak back legs. This dog training boot also features adjustable cord loops for a perfect fit and touch fastener closure for support above and below the joint.

Product Display
Reviews (15)
WRITE A REVIEW
Review:
Review is required
Picture: ( 0 / 6 )

Rating Snapshot
Select a row below to filter reviews.
Average Customer Ratings
Sort by:
Highest to Lowest Rating
Highest to Lowest Rating
Lowest to Highest Rating
Most Recent
I am glad to share this news with you. I received this product three days ago. It did bring substantial help to my life! My friends and I feed a stray cat near the house every day. She is very good and obedient. After a day of rain and night, when we saw her again, she was injured. When I saw her limp, our hearts were broken. Later, we took her to see the veterinarian. Listening to the advice of veterinarians, we began to look for the toe bone straps that were suitable for her size on the Internet. We have tried most of the straps on the market, but she cannot adapt to the belt of the full package. Finally, we found a non -comprehensive strap in CrawlPaw, and she patiently cooperated with us to wear it. After these two days of observation, her adaptation is very good! We are very grateful to reply to us with patience and customer service recommended for us. We first thought that the dog's straps were not suitable for her, but the customer service helped us measure the size in detail, so we felt very warm. I will seriously recommend it for my friends who have raised pets!

It did what it says it would do. I did check it out first with her vet.

It worked absolutely perfect! Our little big guys problem has gone away

My dog was run over and since then he has been knuckling due to neurological damage. This product really helps him when he is walking outside and doesn't damage his 'knuckle' when dragging it over concrete.

I thought this product was cheap, but I tried it for the first time today, it was a bit of a learning curve to put on, but no big deal, it did help my golden retriever lift his hind legs or the foot bed it helped lift up so it doesn't drag. It didn't seem to make him uncomfortable at all. I'm so glad I bought this.

My 13 yr old was having trouble walking do to his back paw knuckling. The brace has giving us some more time to love our old boy. Works great!

I got this in the largest size out of desperation for Noah, my 95lb black lab/shepherd mix rescue who is 11 years old, and otherwise healthy and full of energy and life. (And the love of my life!) His gait changed fairly quickly a few months ago, and continued to deteriorate to the point where he was dragging his left leg significantly. We knew some of it was arthritis & the vet has been treating him for it. Then last week, I noticed he was knuckling that foot, too, and after a long walk we came home and it was covered in blood because he had worn down his toenails so far. It was gut-wrenching and heartbreaking. Out of desperation, I started searching for solutions for dogs with arthritis, and came across this product (among a many others). After reading the description, I realized that perhaps his physical issues were more than arthritis. I contemplated and researched a bit more, and then finally ordered it. He was also struggling to squat and poop properly, and not much was coming out.

Marlo hates it and tries to take it off, but it works so I'm gonna keep putting it on him. He'll be just fine.

It worked well for my poor old boy and improved his mobility significantly. Unfortunately he passe away only a week after I began using it.

This product works so great to help my dog keep his leg in line and learn to walk again
Who Viewed This Also Viewed