Dog Wheelchairs for Dog Back Legs Paralyzed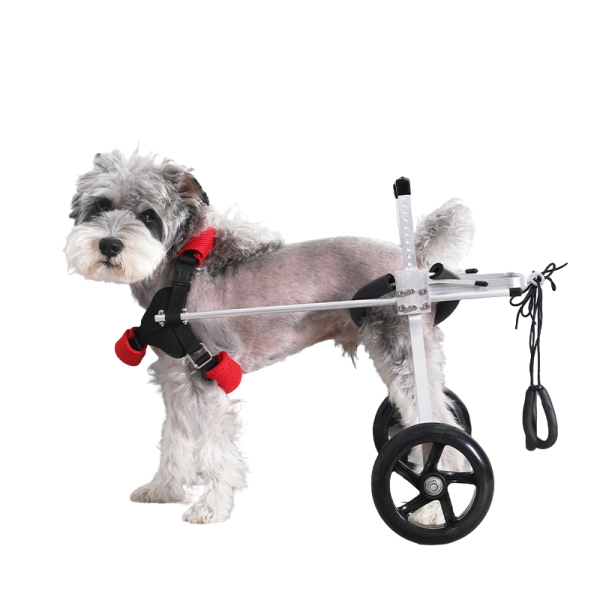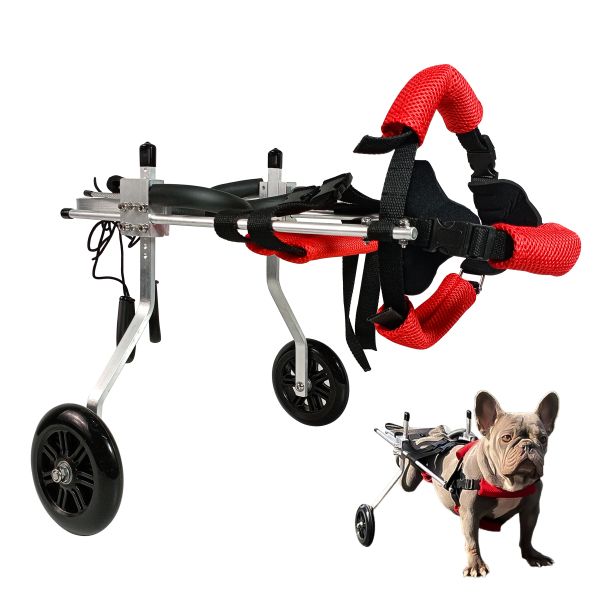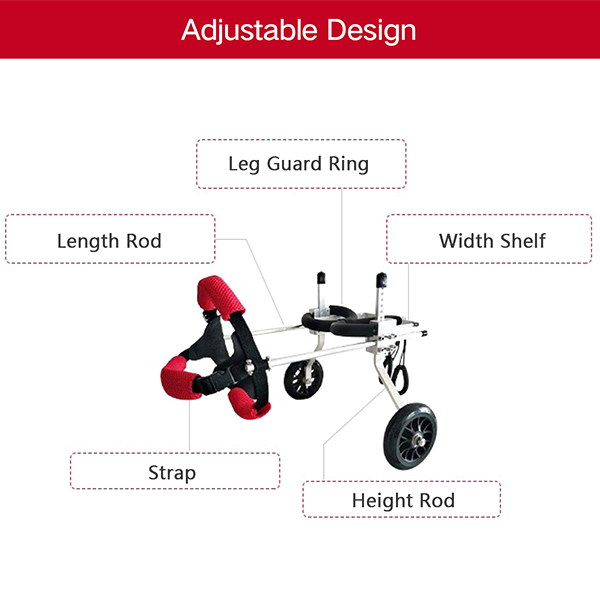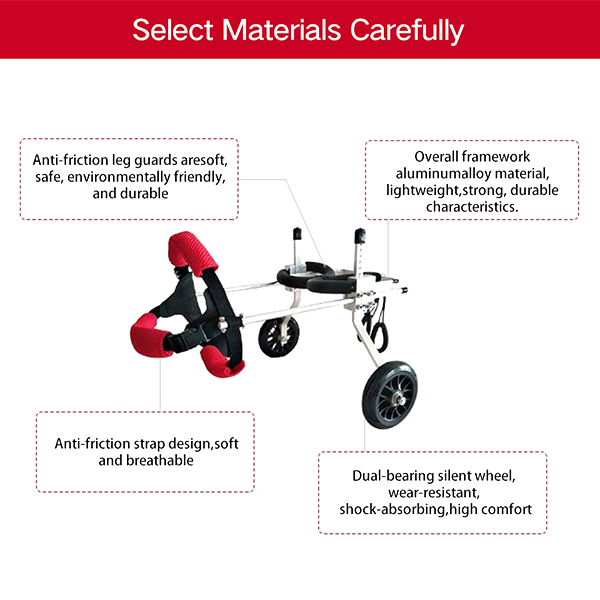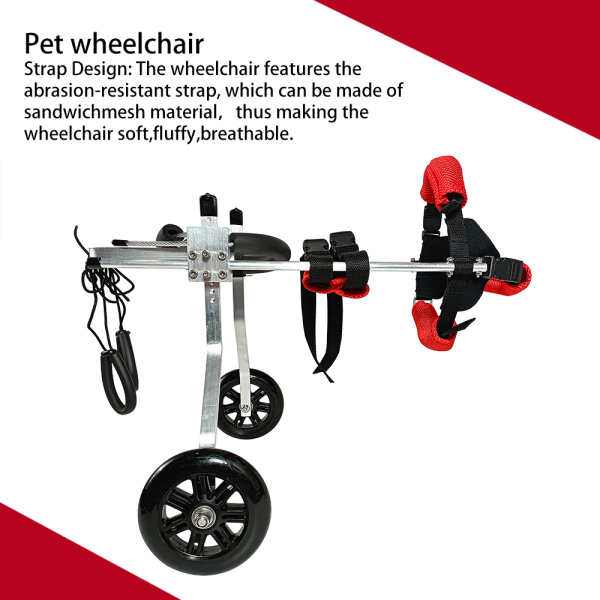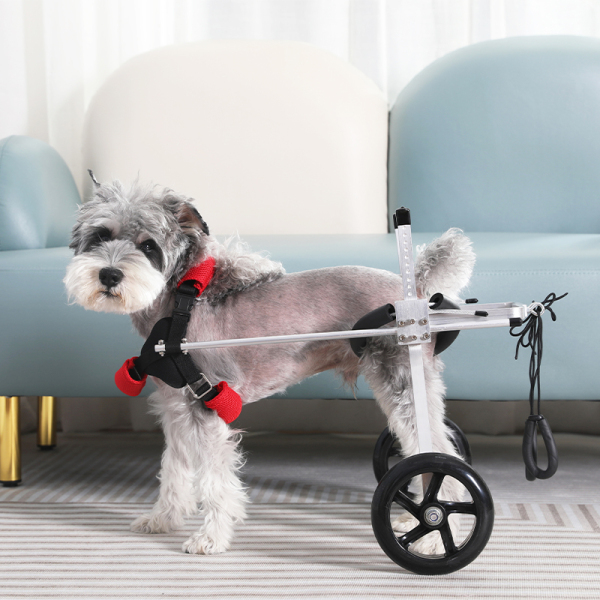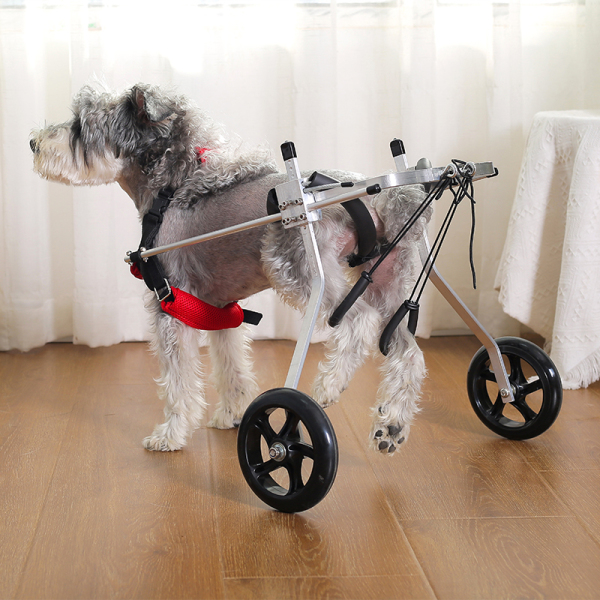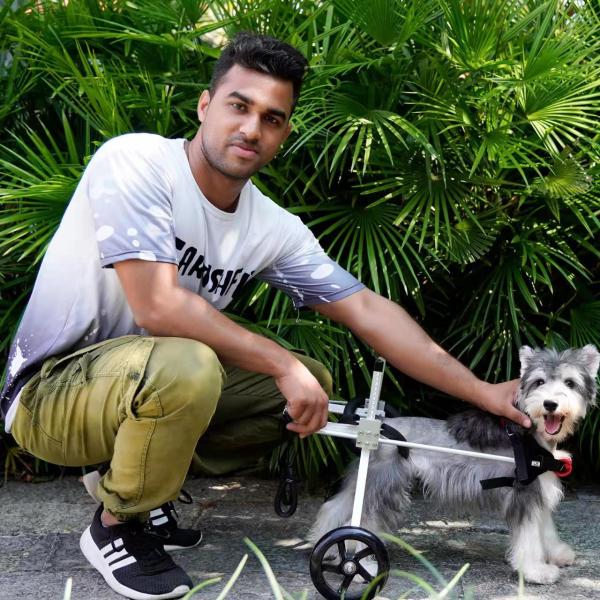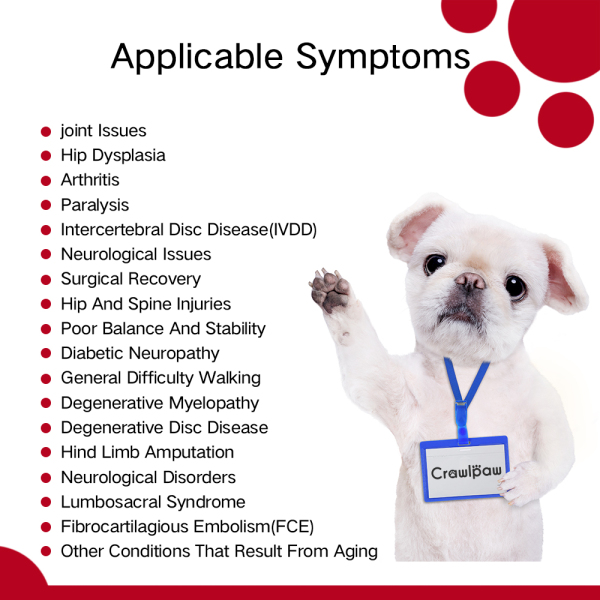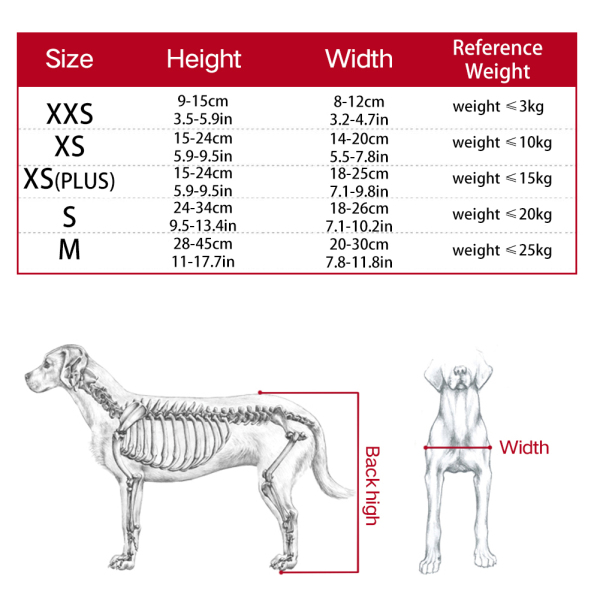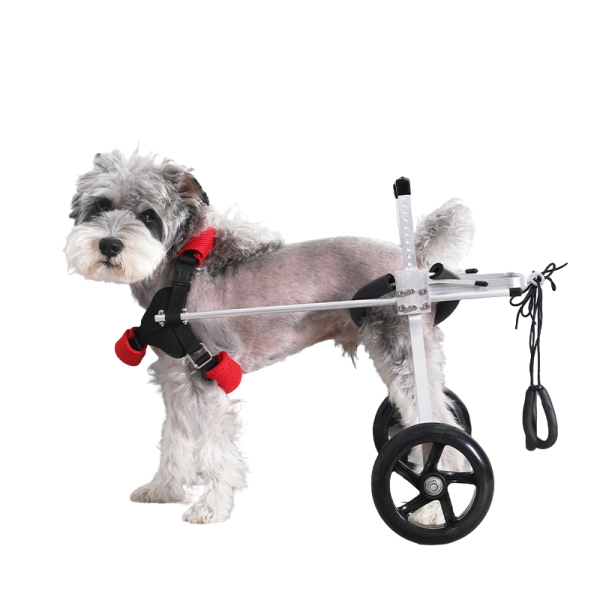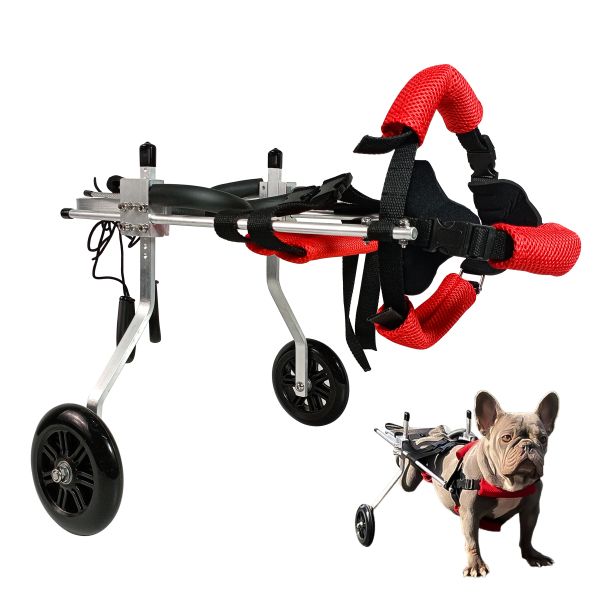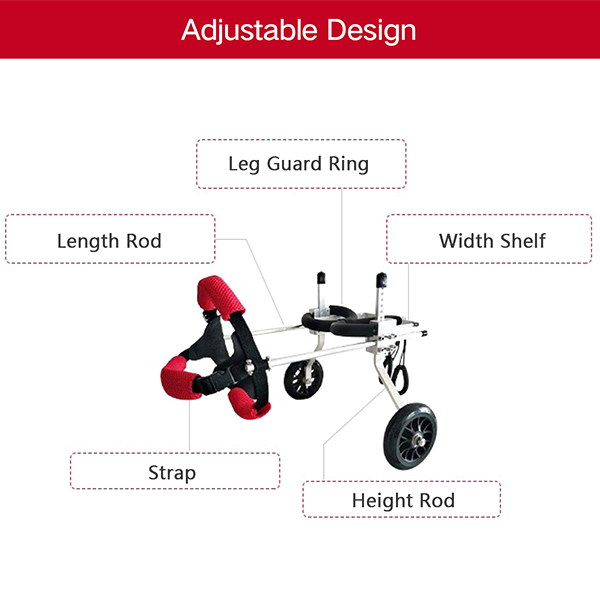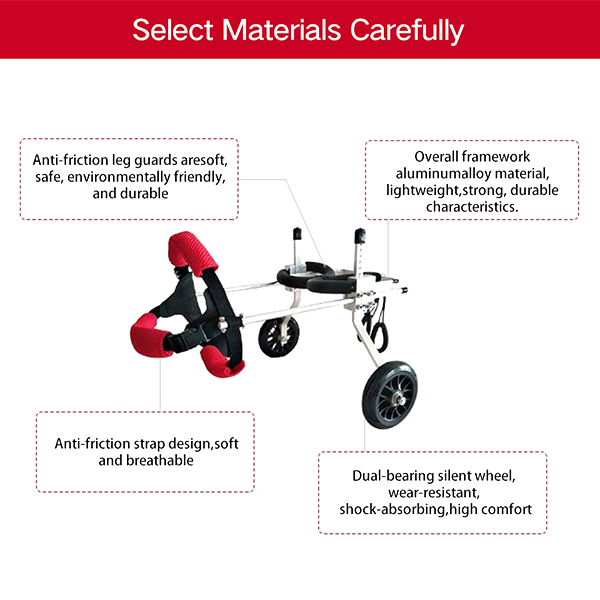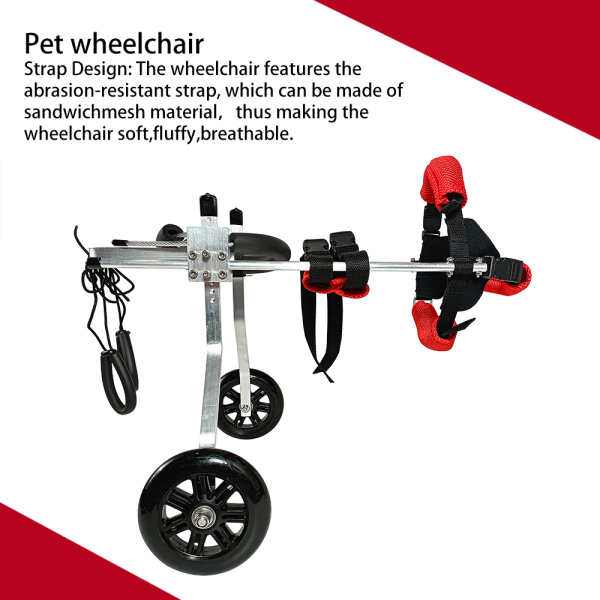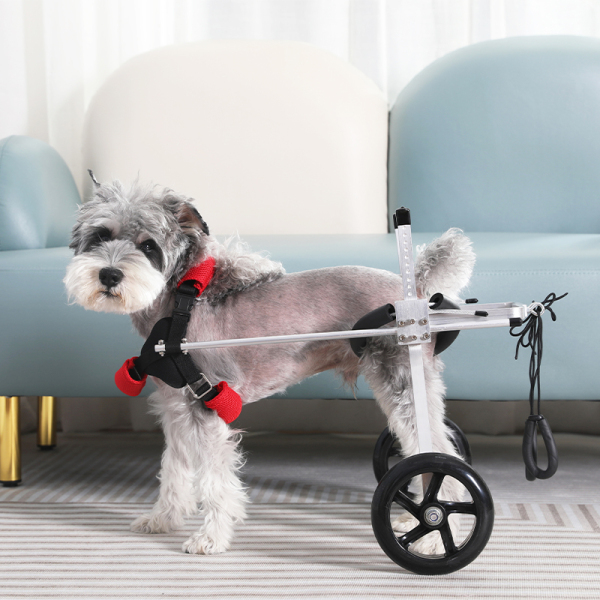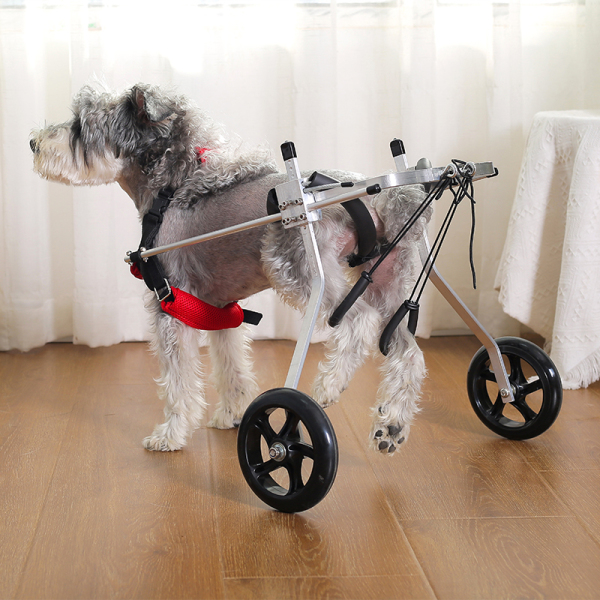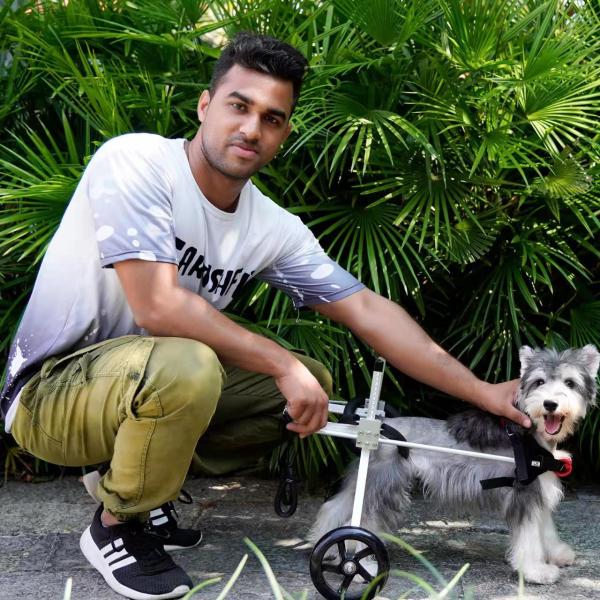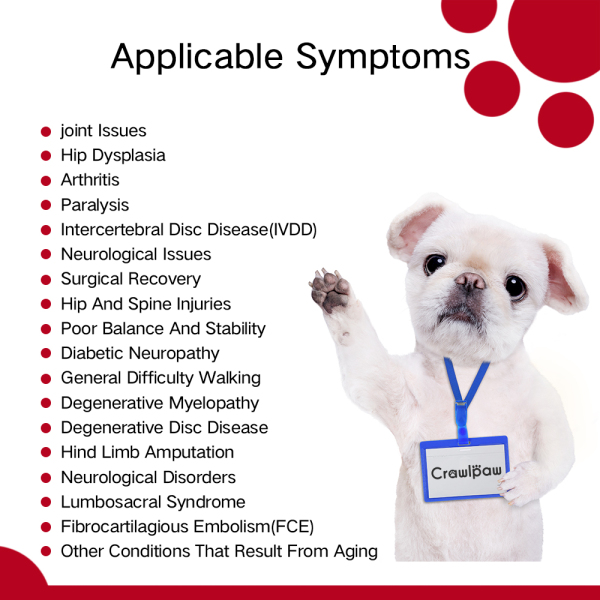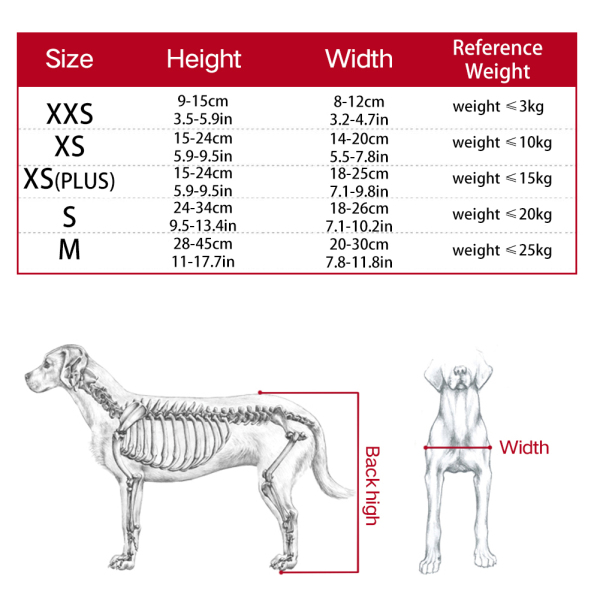 Dog Wheelchairs for Dog Back Legs Paralyzed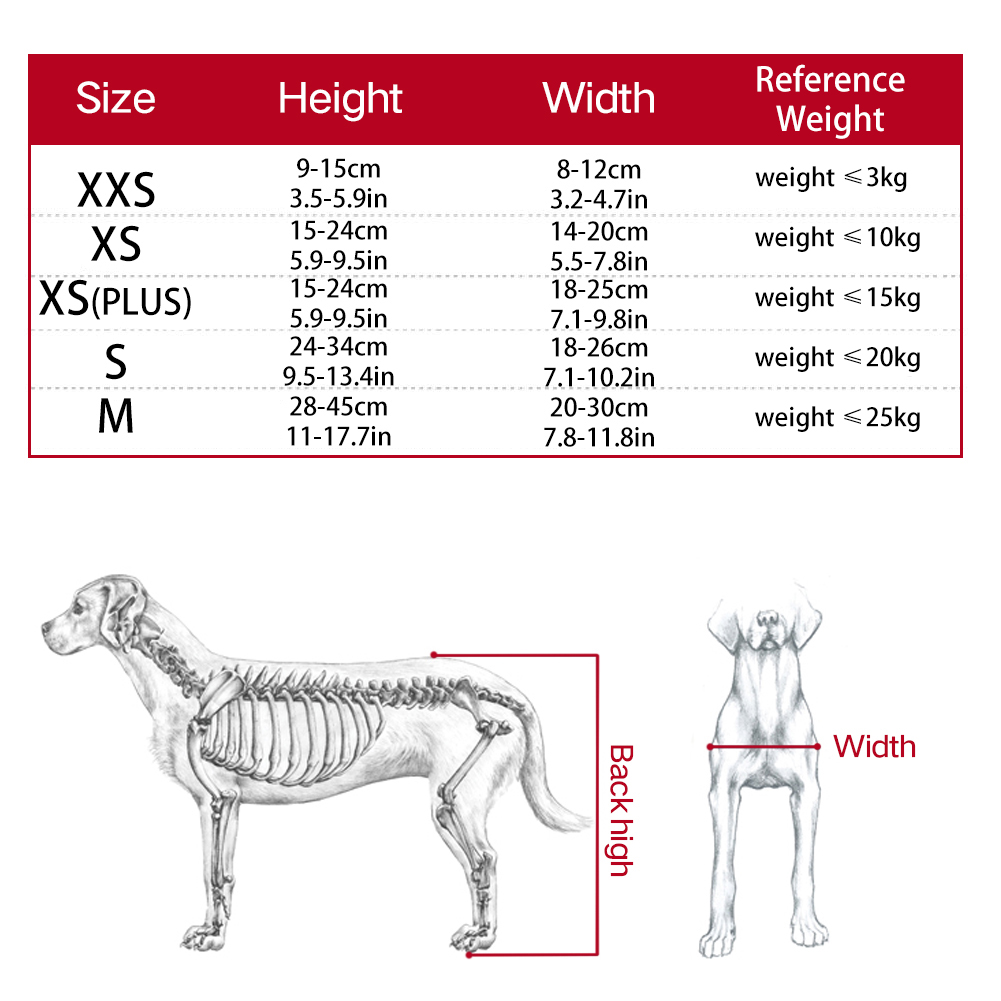 Suitable for older dogs and puppies with limited or no movement of the hind legs.
Easy installation and disassembly, light weight and easy to carry, simple operation.
Offers optimum comfort and mobility and is adjustable to keep your dog comfortable and safe.
See more
Product Name: Dog Wheelchairs for Dog Back Legs Paralyzed

Product Category: Dog Wheelchairs

Material: Aluminum Alloy

Ideal For Breeds: Small Medium Dogs

Ideal For Scenes: Dog wheelchairs help pets regain freedom and mobility due to injury, surgery, illness and advanced age.

Product Features

Lightweight Advantage
The wheelchair features the lightweight, adjustable aluminum frame, which is rust-resistant.

Adjustable Design
The wheelchair features the fully adjustable seat belt for providing the pet with the optimum comfort and mobility; the height, length and width of the wheelchair are adjustable.

Strap Design
The wheelchair features the abrasion-resistant strap, which can be made of sandwich mesh material, thus making the wheelchair soft, fluffy, breathable.

Powerful Function
The wheelchair features the mute wheel featured by the the double bearings, thus making the wheelchair abrasion-resistant, shock absorbing, comfortable to use.

Small Tip
The neoprene front and rear seat belts can give the pet comfort. But please note that most pets take 1-2 weeks to adjust to the wheelchair.

Product Display
Reviews (33)
WRITE A REVIEW
Review:
Review is required
Picture: ( 0 / 6 )

Rating Snapshot
Select a row below to filter reviews.
Average Customer Ratings
Sort by:
Highest to Lowest Rating
Highest to Lowest Rating
Lowest to Highest Rating
Most Recent
Love this product, my dog loves it too, she is happy to go for a walk and chase the ball.

My rice grains can now move freely.

A dog's second leg is born

A little tricky to figure out, but once on, my dog loved it. She was off for the races!

I can walk, that's great!

It was easy to put together and fit to my babies body. You can see, she loves it.

This device is a miracle. It states that it takes 2-3 weeks for the dog to get use to it. It took my dog 4 days to get comfortable while wearing it. We used treats to encourage her. She is now comfortable with doing her necessities while walking.

Great work, protects his spine

Very easy to assemble. and very friendly dogs.

This wheelchair helped our little senior Chihuahua remember why she loves life. It ignited her fire and has brought back the twinkle in her eye. She is able to walk and run now without any issues. She figured out how to use it very quickly. She really does love it and I'm just so happy that it was able to help her.
Who Viewed This Also Viewed