Dog Wheelchairs for Dog Leg Paralyzed Weakness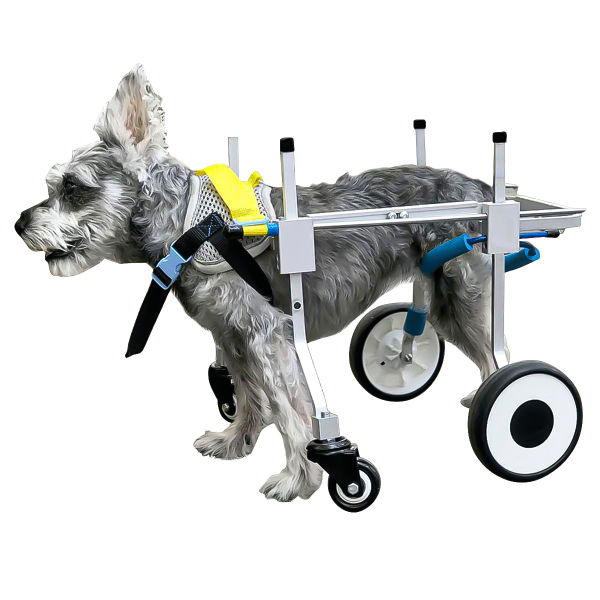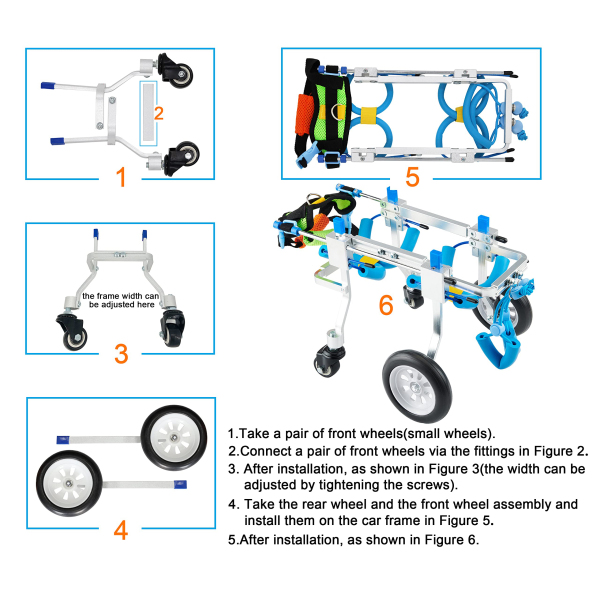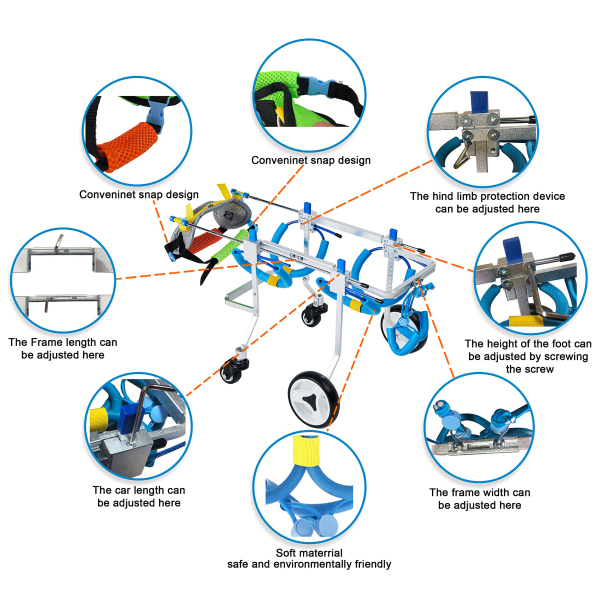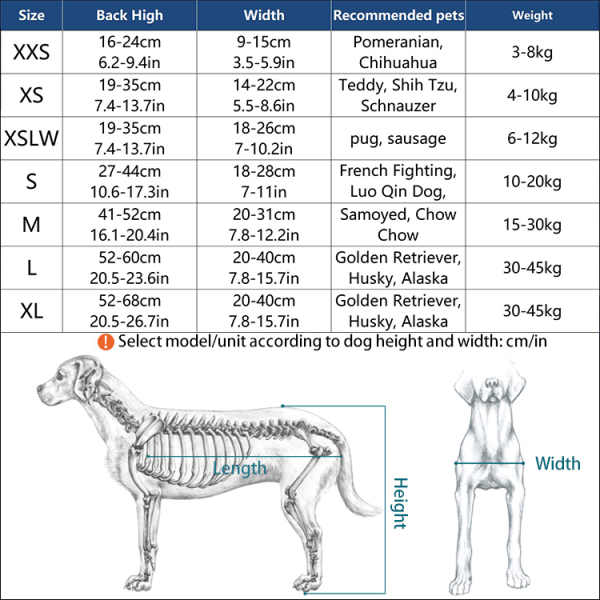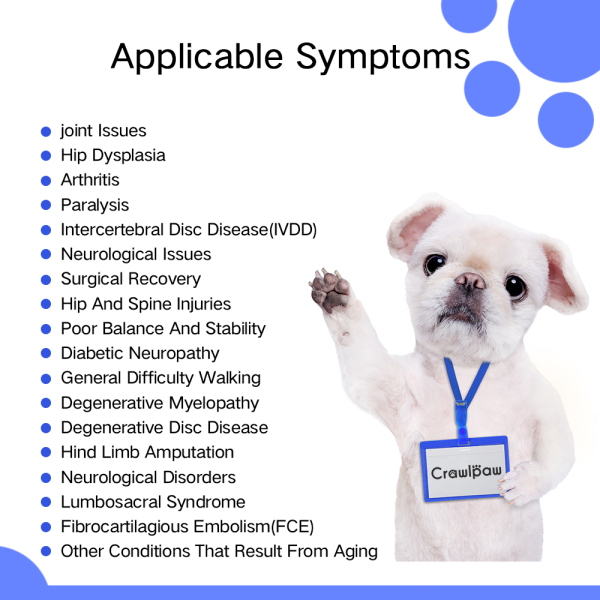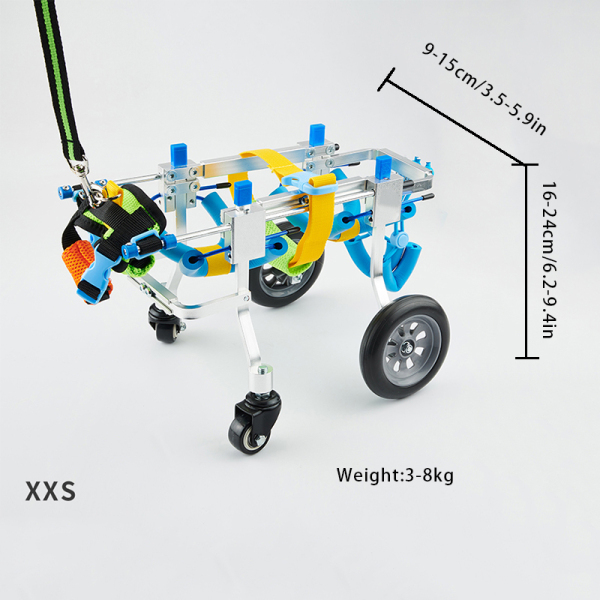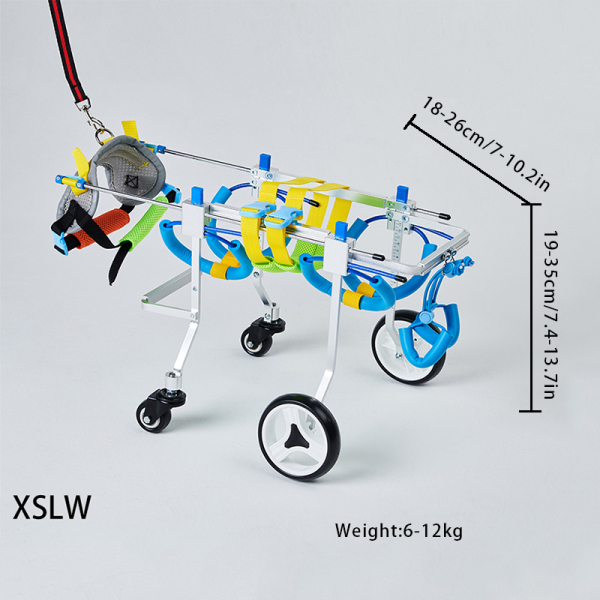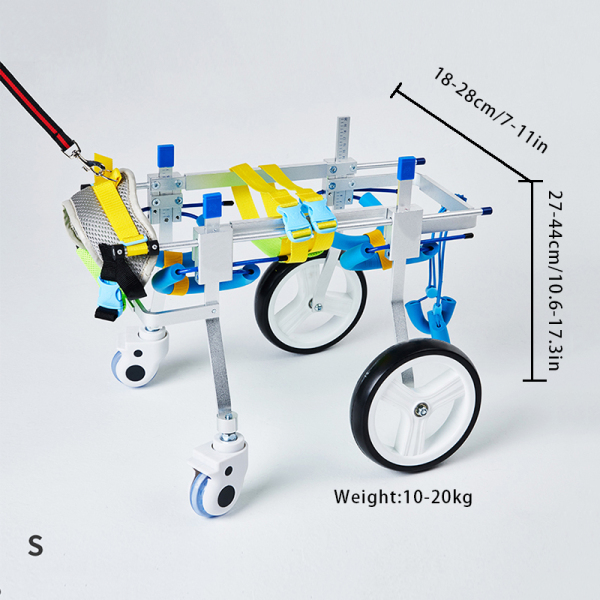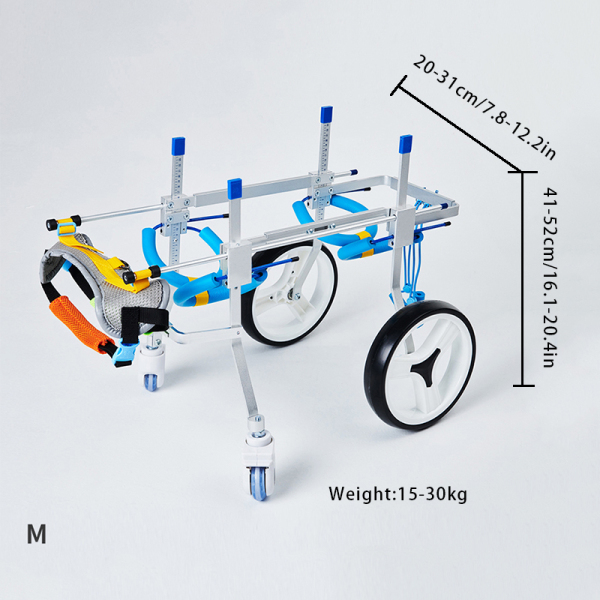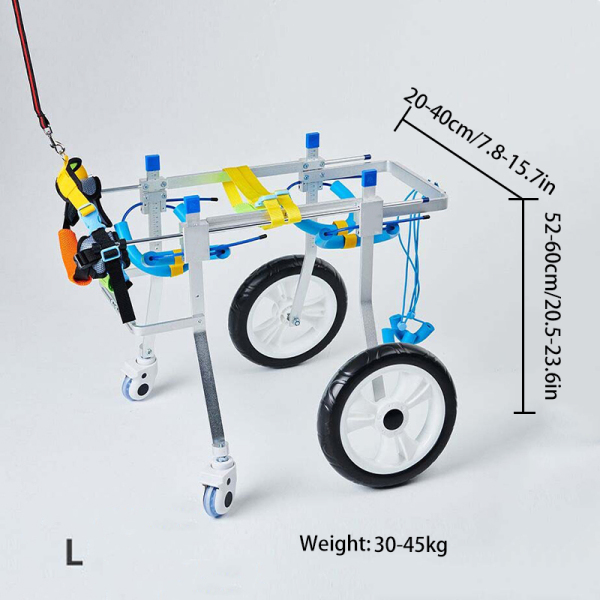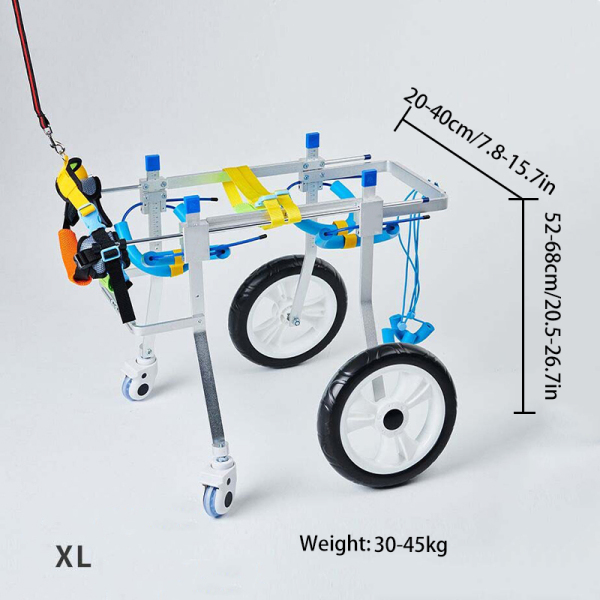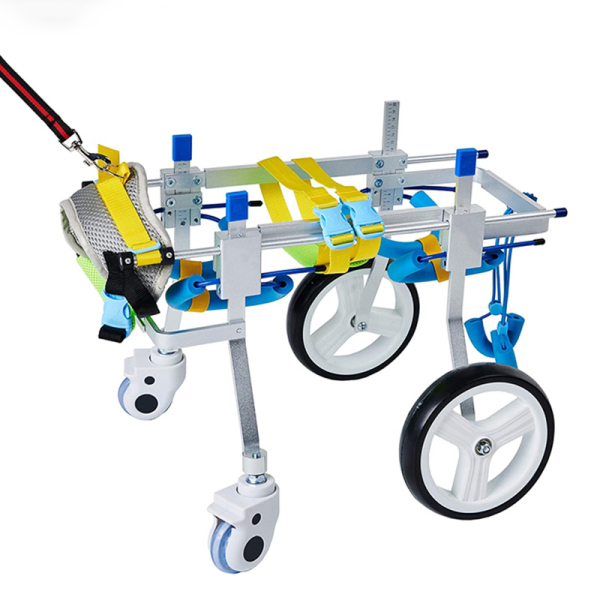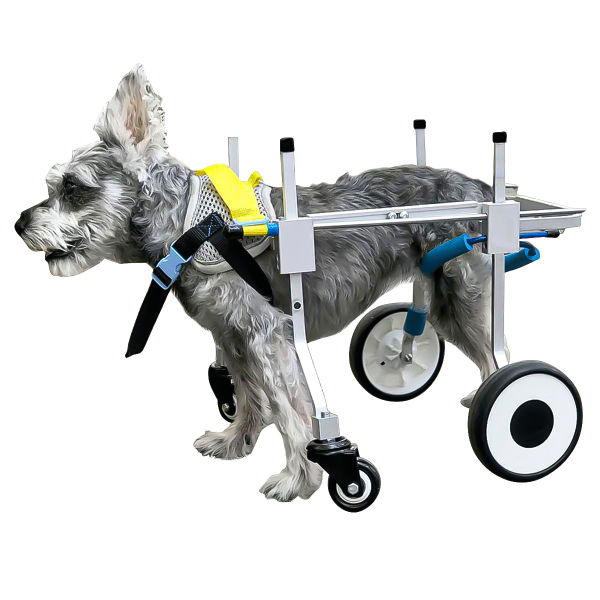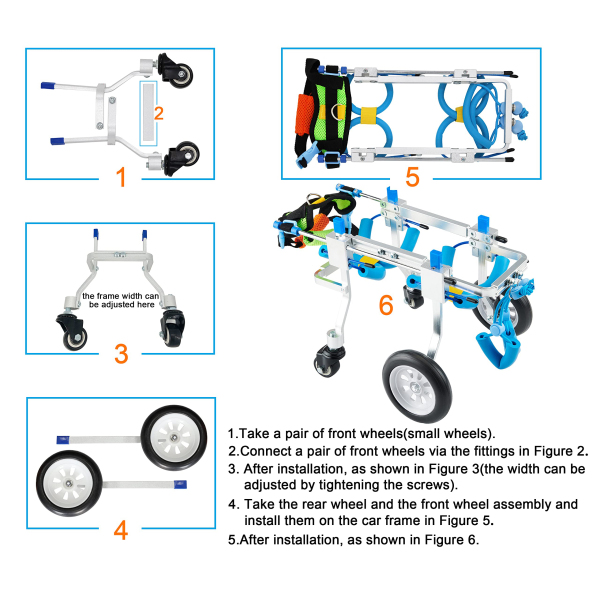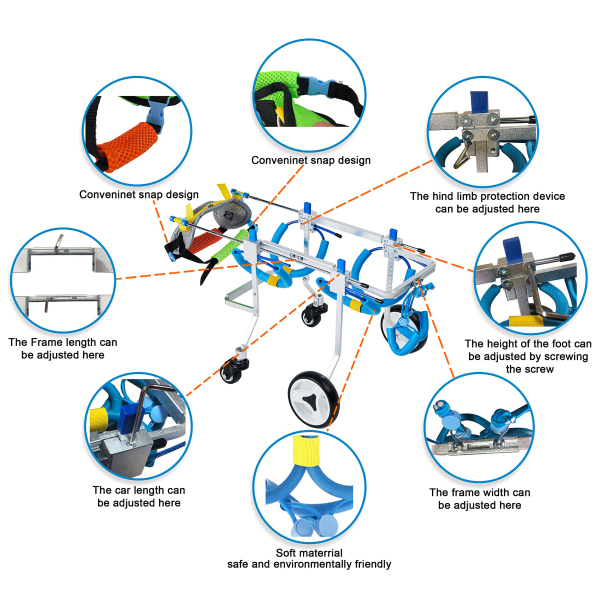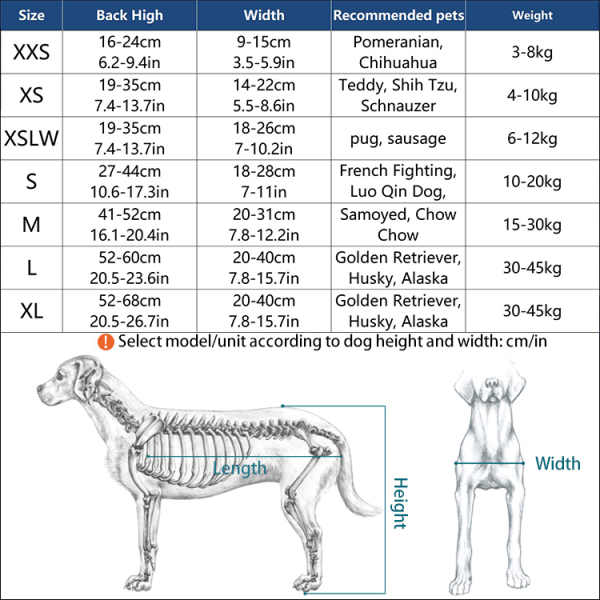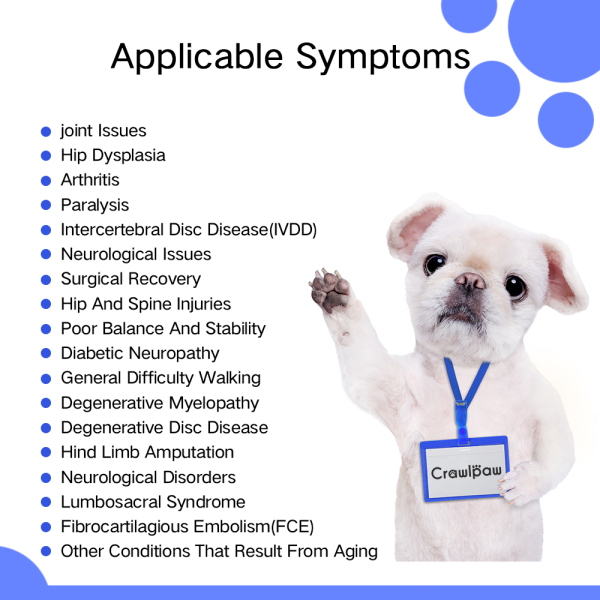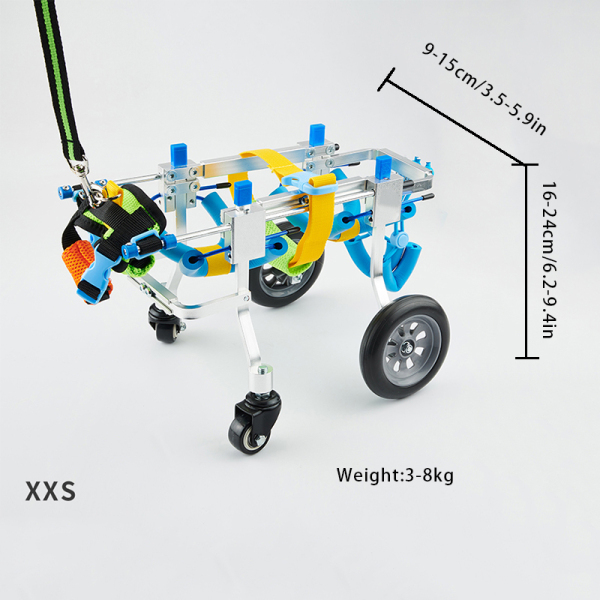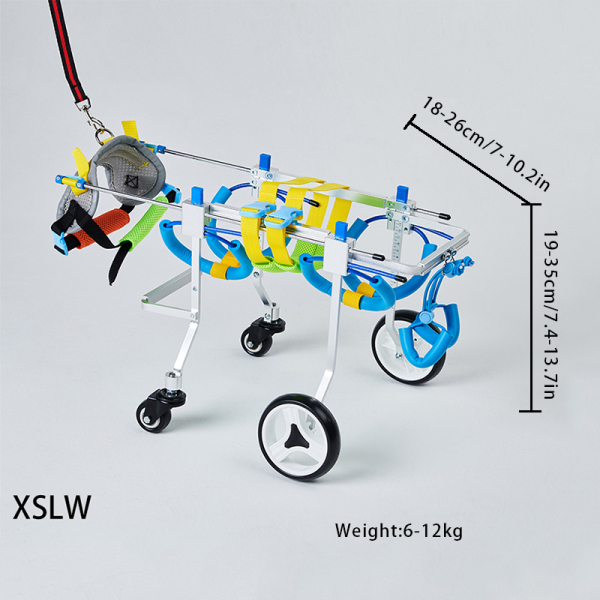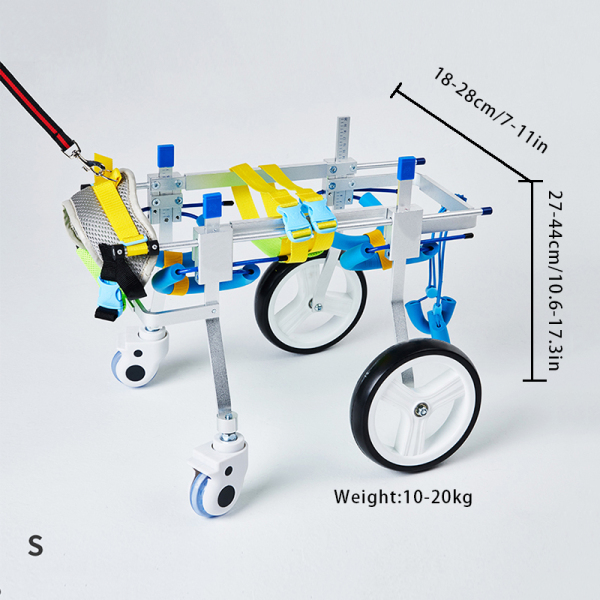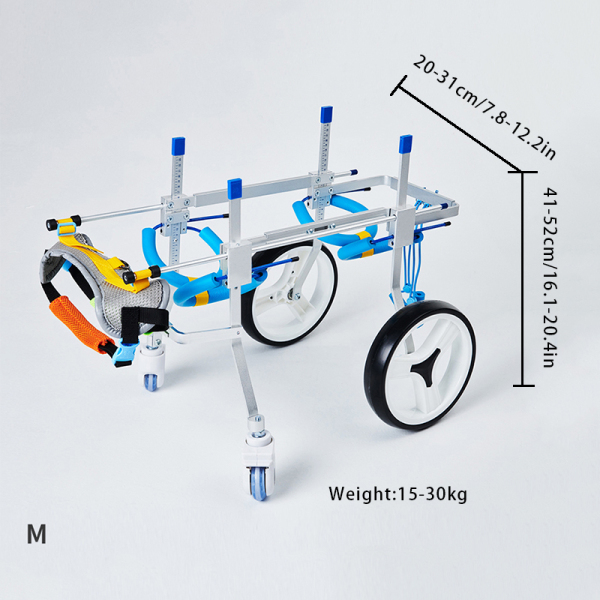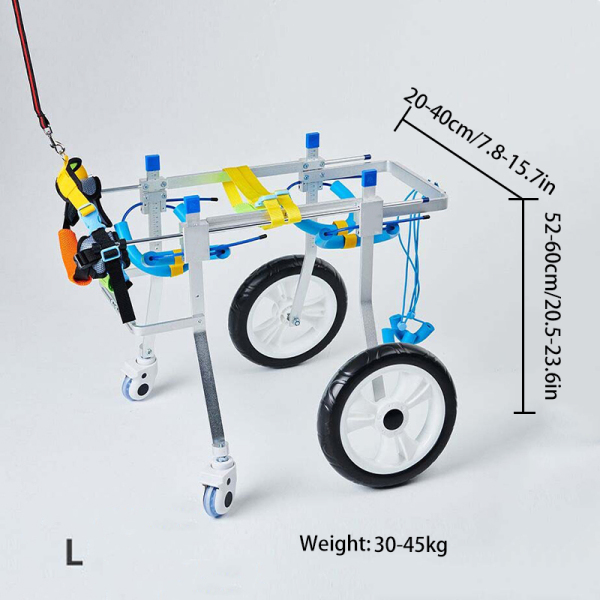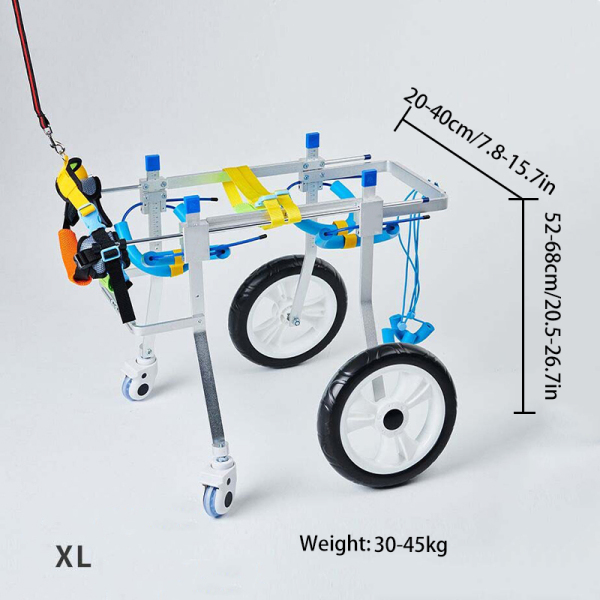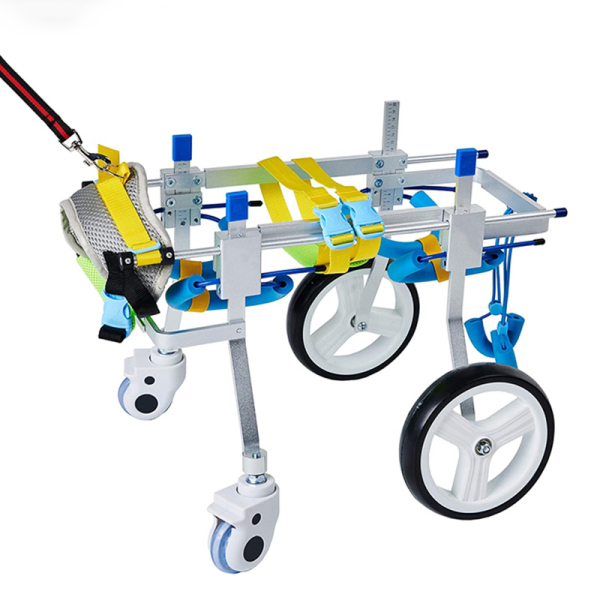 Dog Wheelchairs for Dog Leg Paralyzed Weakness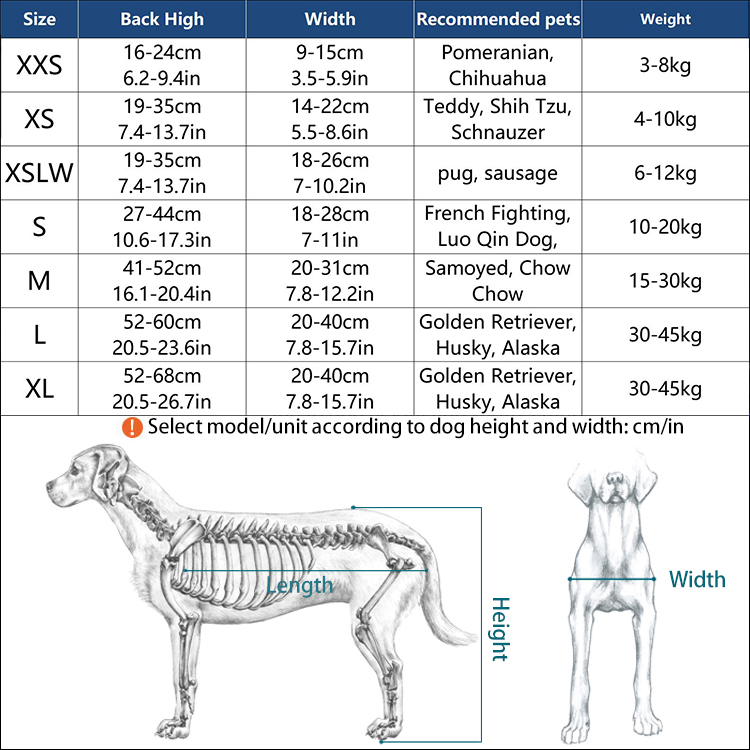 Four-wheel design, front and rear wheels are removable, light and strong, easy to carry.
After assembly, it can be adjusted according to the size of the pet without disassembly.
Accessories such as wrist straps are buckled for easy installation.
Please refer to the size chart to measure carefully before purchasing.
See more
Product Name: Dog Wheelchairs for Dog Leg Paralyzed Weakness

Product Category: Dog Wheelchairs

Material: Aluminum Alloy

Ideal For Breeds: Small Medium Dogs

Ideal For Scenes: Dog wheelchairs help pets regain freedom and mobility due to injury, surgery, illness and advanced age.

Product Features

Made of an aluminum frame, durable and lightweight, it can guarantee the overall strength of the wheelchair, the straps are soft, won't hurt pets, and can be adjusted for optimal comfort and mobility.

Our dog wheelchairs are designed for the different size dogs,you can easily adjust the height and length according to the your dog's shape.

The whole product is easy to assemble, you can install it yourself, and the foldable design is more convenient to carry.

The buckle design can hang the tow rope on the buckle to avoid losing pets, which is very convenient.

With light weight and durable PVC foam wheels, you dogs can move fast just like they never lose their mobility.

Please measure carefully according to the size chart before purchasing.

Product Display
Reviews (14)
WRITE A REVIEW
Review:
Review is required
Picture: ( 0 / 6 )

Rating Snapshot
Select a row below to filter reviews.
Average Customer Ratings
Sort by:
Highest to Lowest Rating
Highest to Lowest Rating
Lowest to Highest Rating
Most Recent
I rarely write reviews but think it's worth it. This wheelchair has changed my dog and my life in a big way. It took a while to figure out how to get the dog in and out of the wheelchair efficiently, but now we have a system that works. I have a very loyal dog so it was easy to train him to use it. His back legs still have some use (but very limited), and the chair makes him feel like he's walking again. We're still strengthening his front legs, but we're already doing a 1+ mile walk. I highly recommend this chair.

Love it! My dog has one hind leg that hasn't been the same since his surgery. The wheelchair gives his other leg/hip a little relief when he is exercising.

This works well if you take time to adjust it for your pet.

Just what we need to get our dogs active again.

Once he got used to it, he is so much happier.

Just buy it, you wont regret it.

it's worth it

I have a two-legged Chow Chow that hasn't been out of our yard for over a month because his hind legs were hit by a car, and his eyes were so pitiful when he saw his partner running. So we bought him a wheelchair and this wheelchair is great for him! Now it can stand up! He likes to sit in this chair and go for a walk. It supports him in a comfortable position and is easy to pull when he gets tired. I think I would recommend this wheelchair 100%. The entire assembly instructions are simple and easy to understand, and you can use it well. I can't even express how grateful I am for finding this.

Perfect for my dog, will slowly help him get back on his feet

My dog has been paralyzed for more than four months, and it has been almost a month since I received the goods. I thought my dog could only stand in a wheelchair for a while, and would no longer be able to walk and run by himself. However, today it finally ran on its own again. So happy!
Who Viewed This Also Viewed