Dog Recovery Collar Elizabethan Collar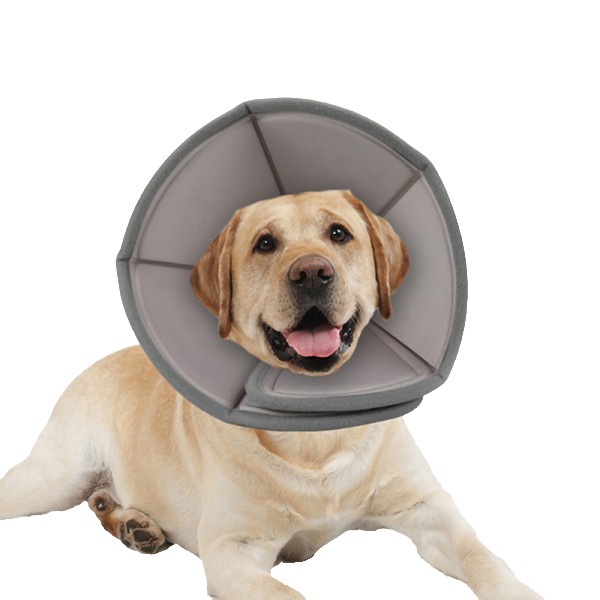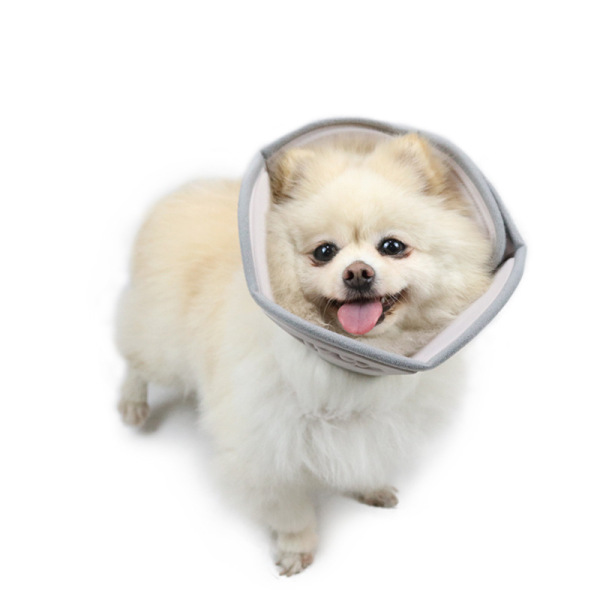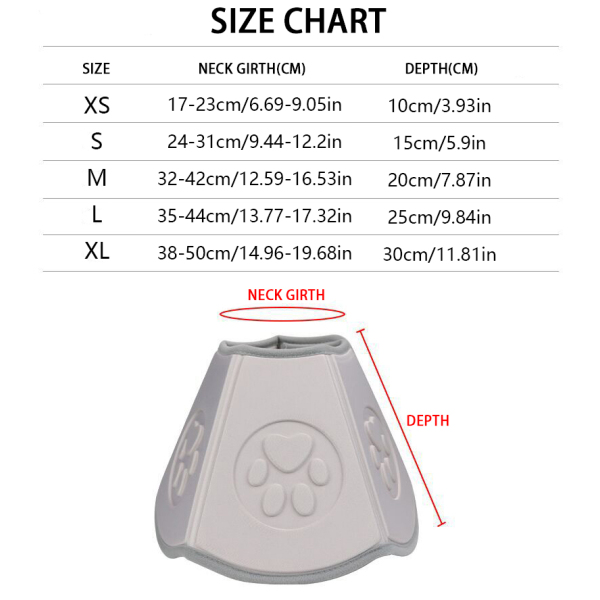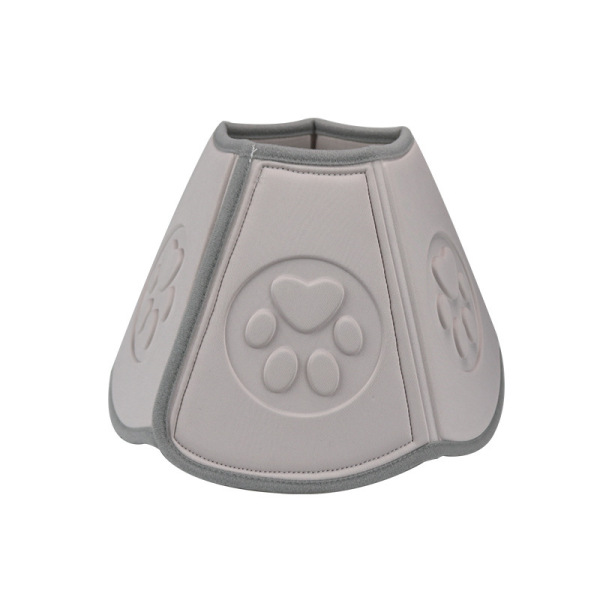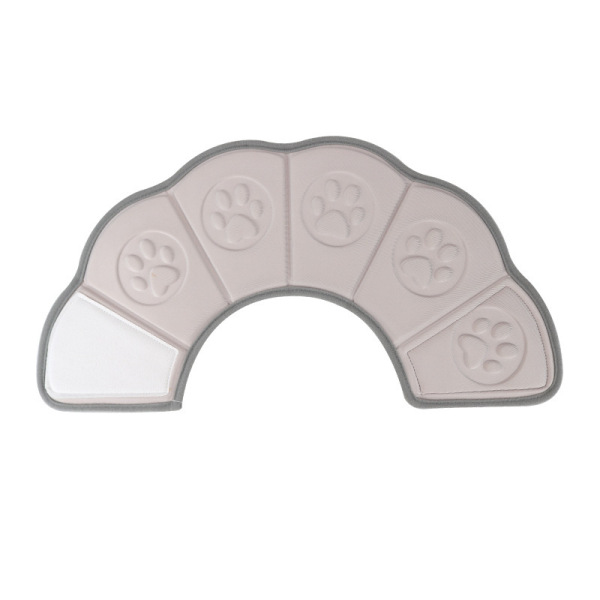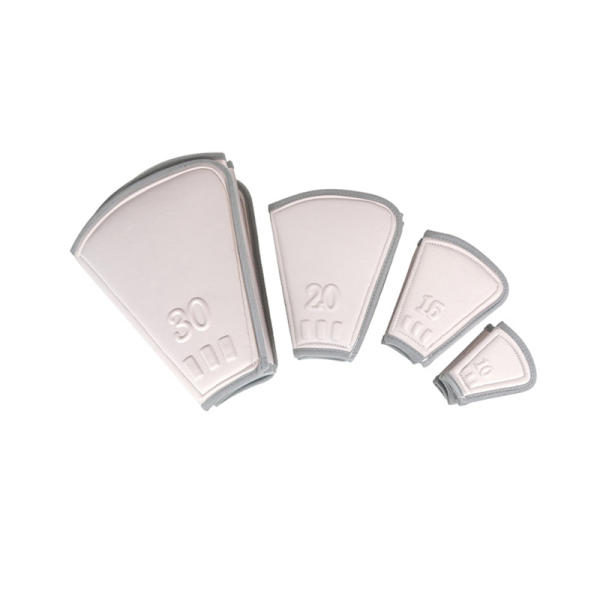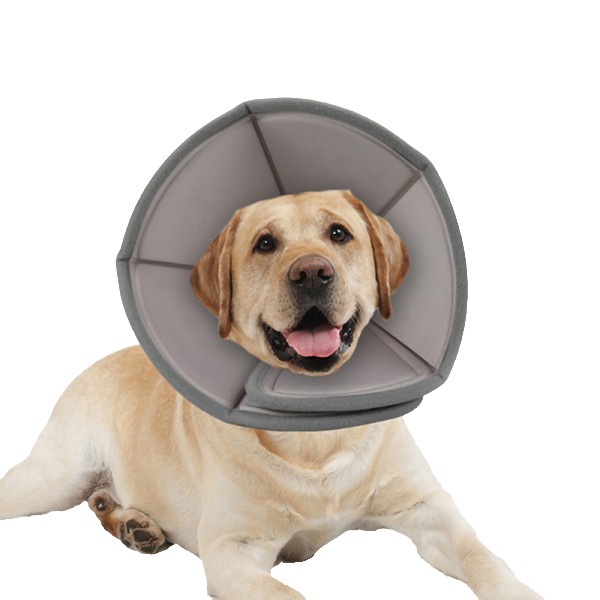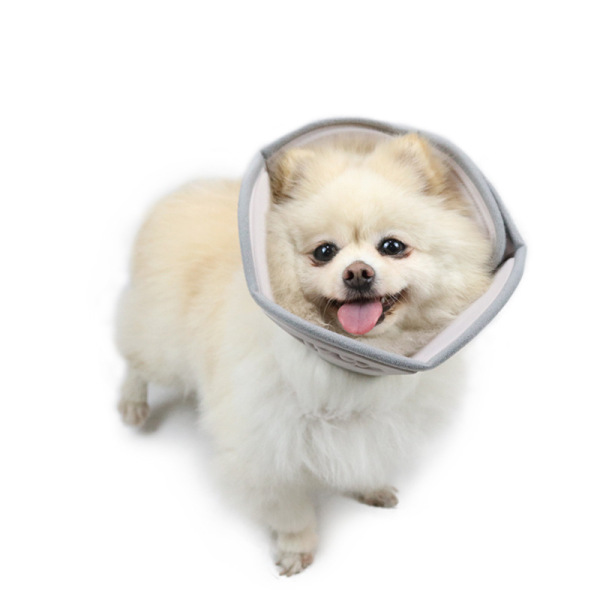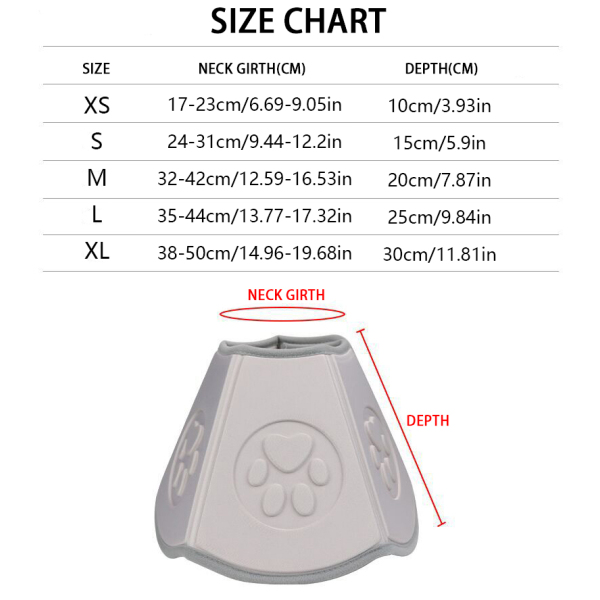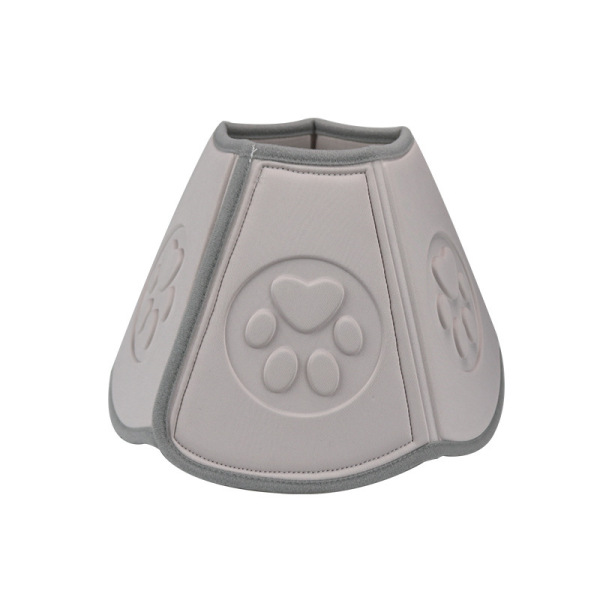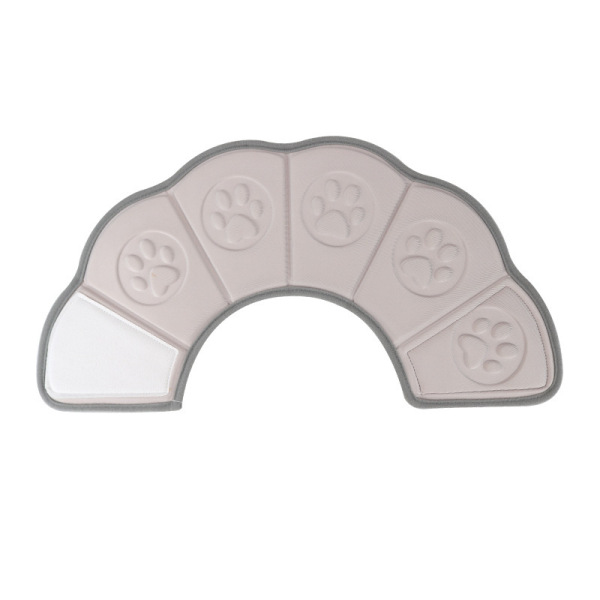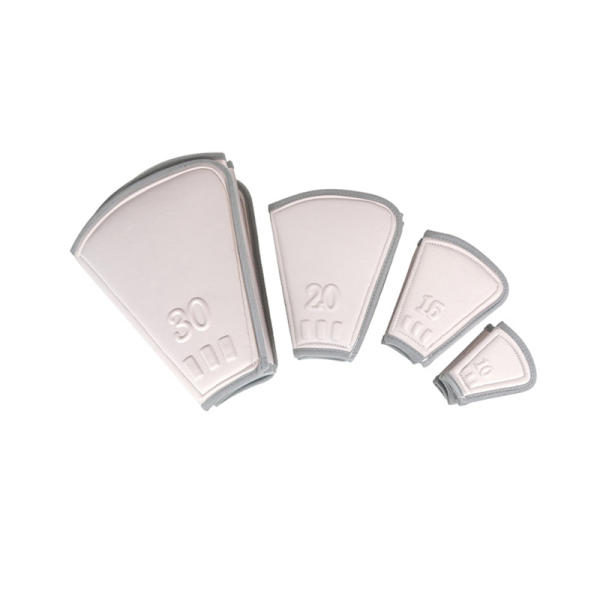 Dog Recovery Collar Elizabethan Collar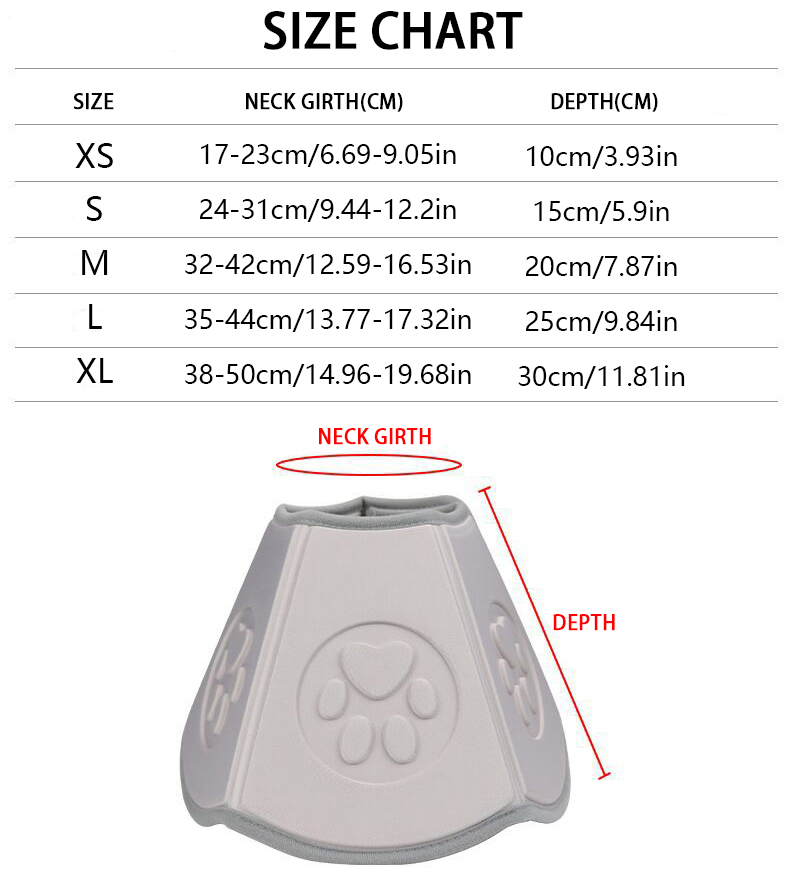 Material: Made of high quality EVA, soft skin-friendly, ultra-light comfortable to wear, wear-resistant scratch-resistant to use.
Design: With strong adhesion, non-sticky hair and other characteristics, it won't hurt your pet's hair when you use it.
Massage Function: Built-in massage points, help massage the neck to promote the blood circulation of the pet.
Feature: With soft hemming design, safer and more comfortable for pets, does not hurt the skin or the neck.
See more
Product Name: Dog Recovery Collar Elizabethan Collar

Product Category: DOG Cones

Material: EVA

Ideal For Breeds: Small Medium Large Cats,Small Medium Large Dogs

Ideal For Scenes: This product plays a vital role in pet postoperative recovery, pet grooming, cleaning and bathing, preventing licking and scratching, and postoperative recovery without worries.

Product Features

Design: The cute paw mark design fits the pet's life, so that the pet is still cute during health maintenance.

Magic stickers: It has the characteristics of strong adhesion and non-sticky hair. It will not pull the pet's hair when using it.

Material: Made of EVA, it feels comfortable and suitable for postoperative recovery of pets.

Function: Dnnot let dog scratches, bites, stitches, rashes and wounds. Suitable.

Product Display
Reviews
WRITE A REVIEW
Review:
Review is required
Picture: ( 0 / 6 )

Who Viewed This Also Viewed