Automatic Cat Feeder With Wide Angle Hd Camera 3L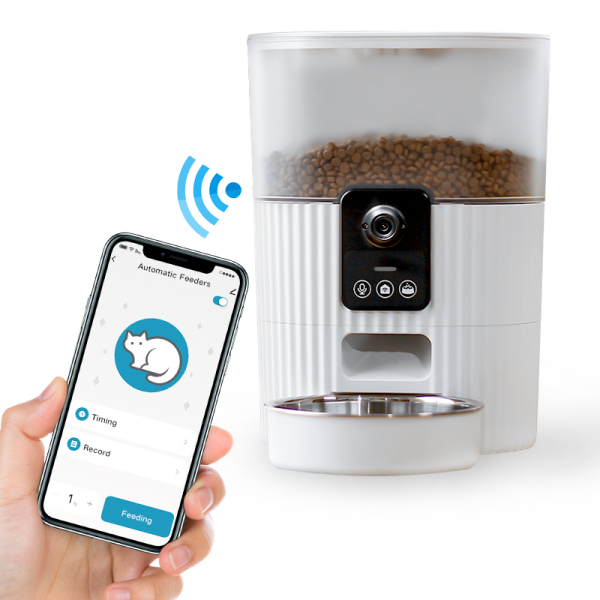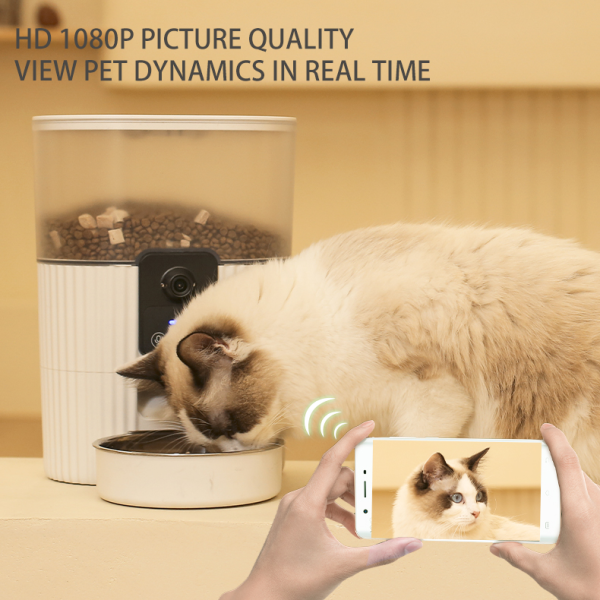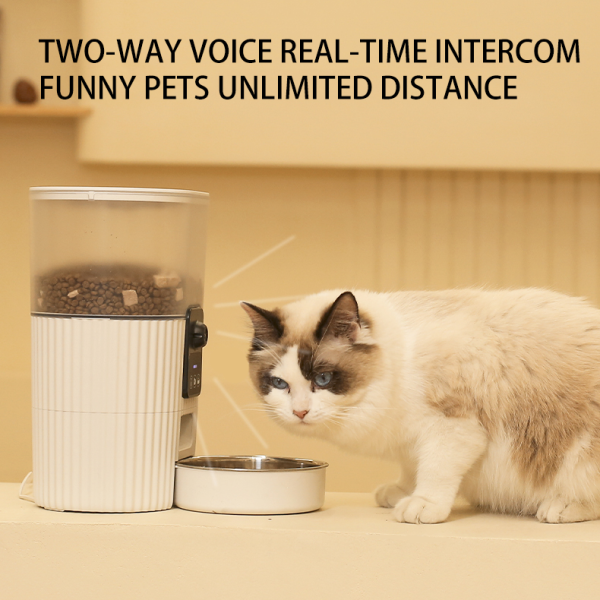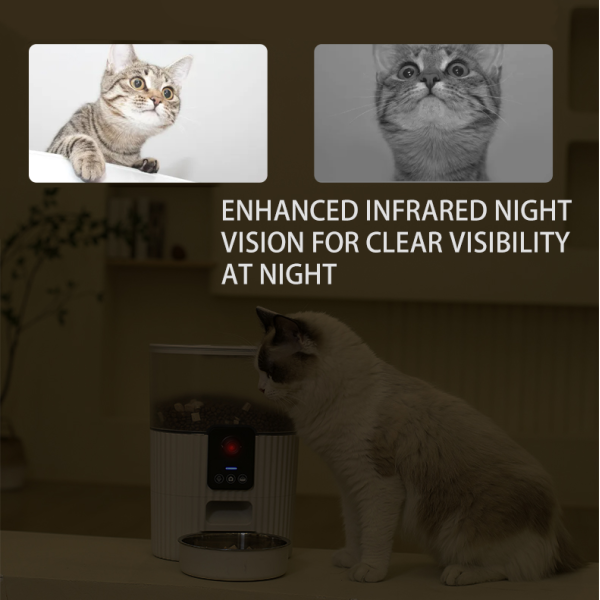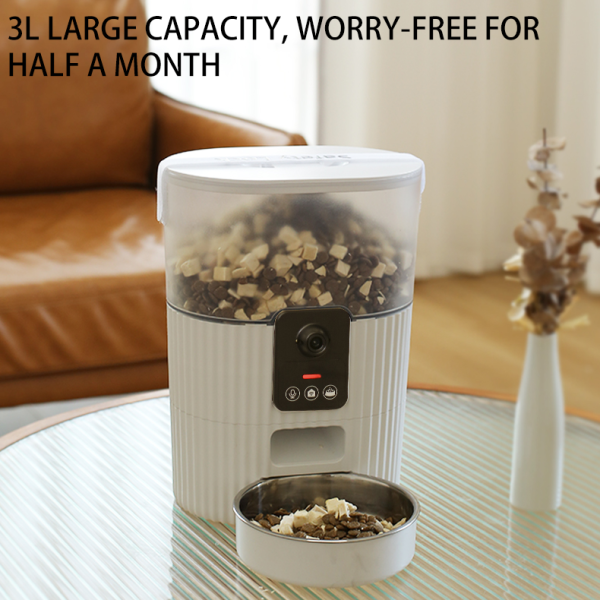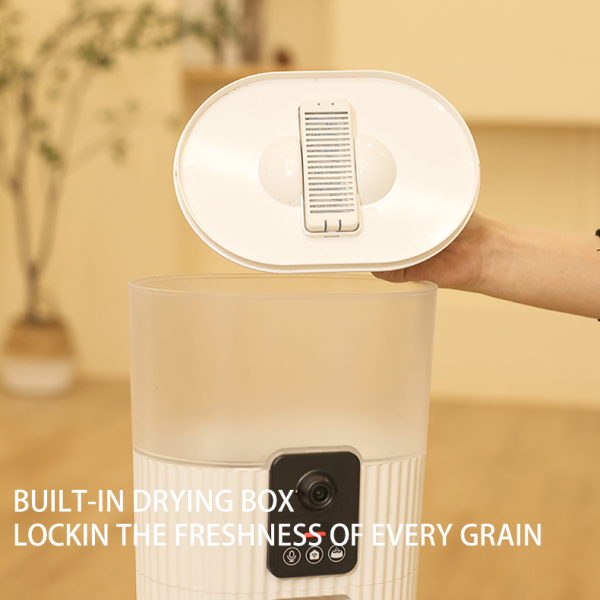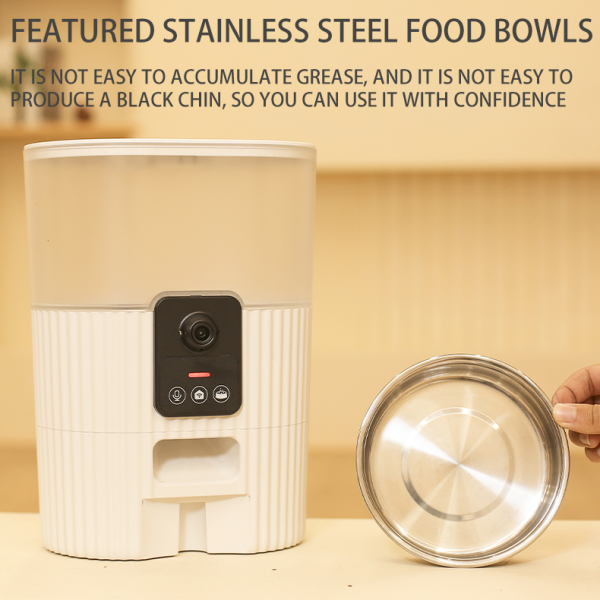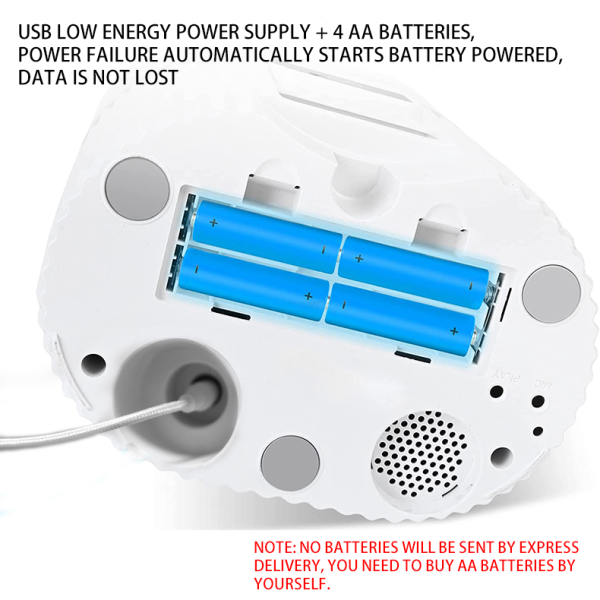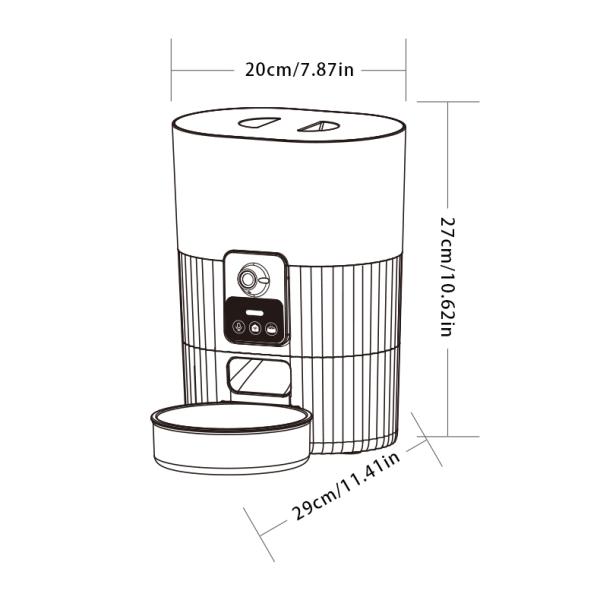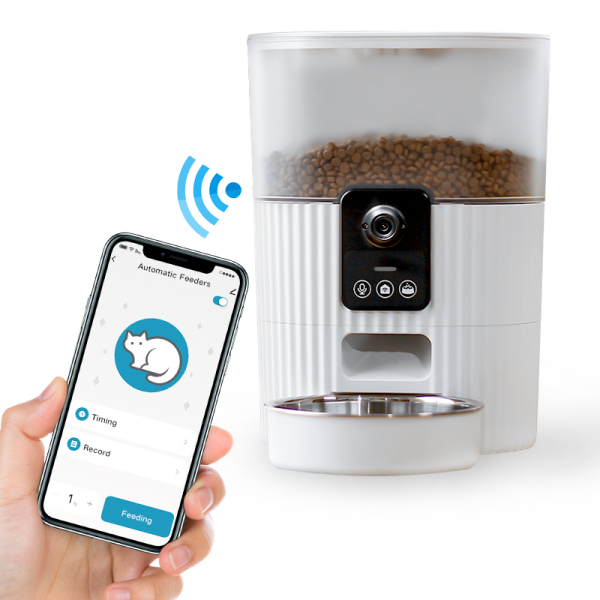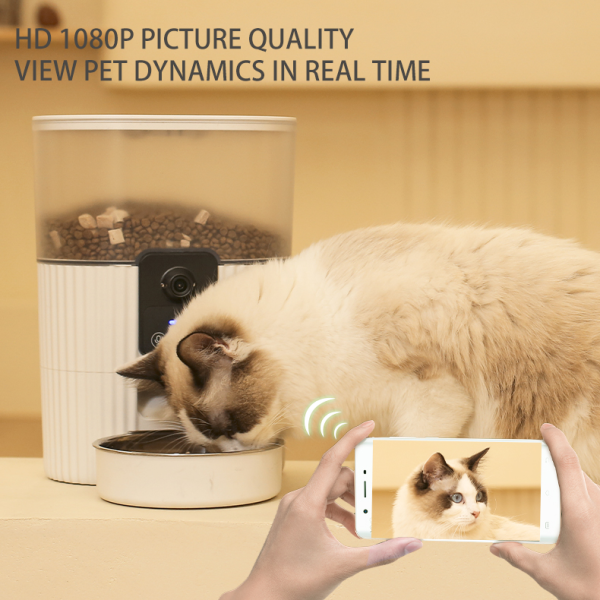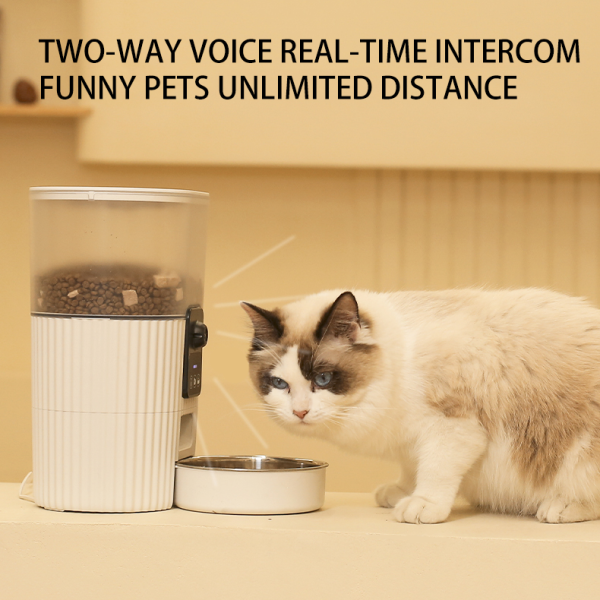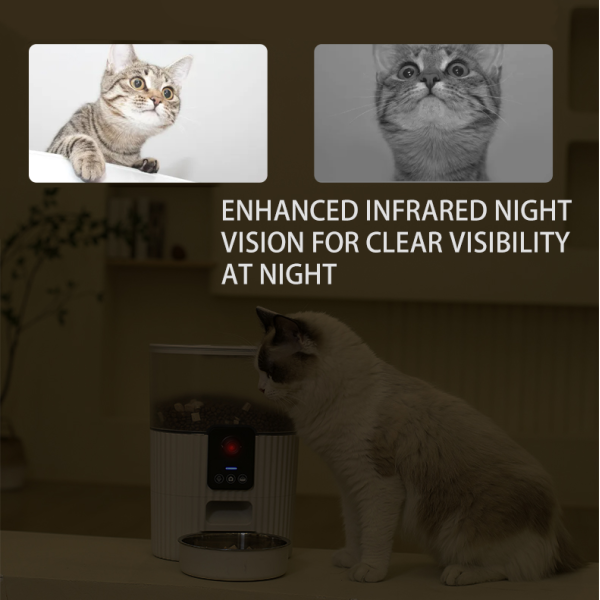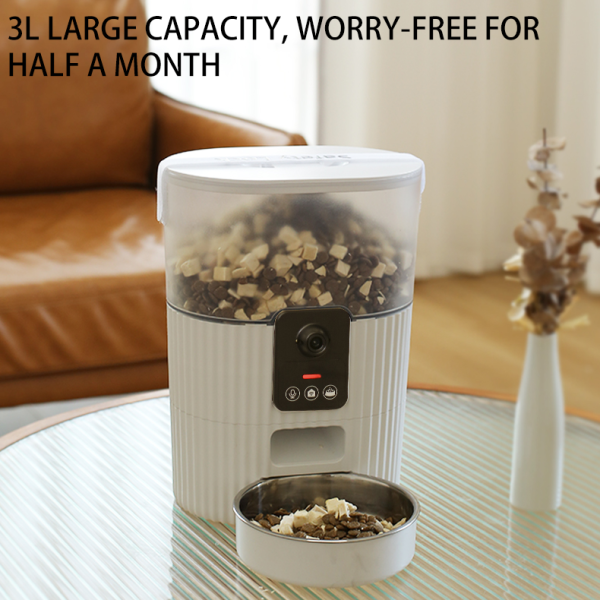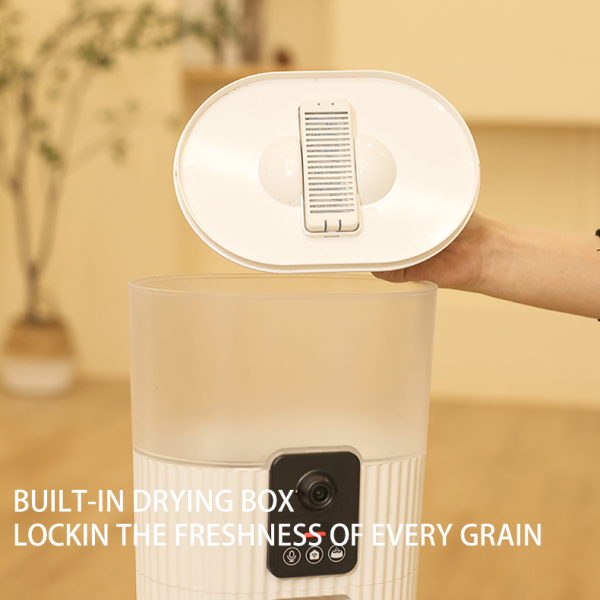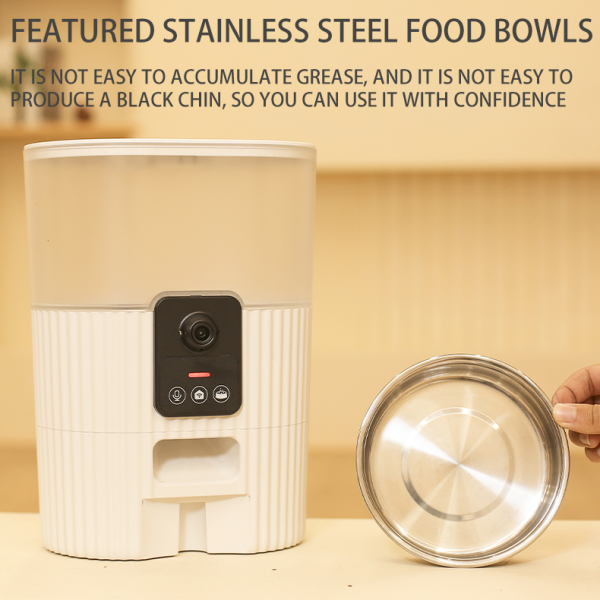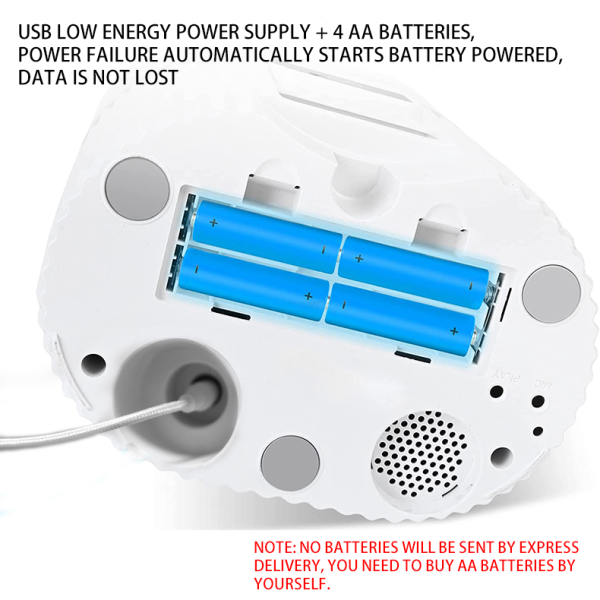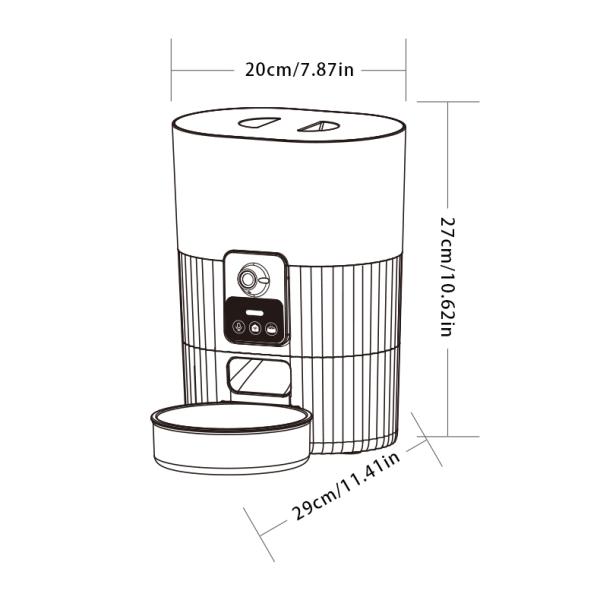 Automatic Cat Feeder With Wide Angle Hd Camera 3L

Feed regularly to ensure a healthy diet for your pet.
3L large capacity to feed your pet for days on end.
Dual power supply to maintain power in case of power outage.
1080HD camera, check your pet status anytime, anywhere.
Built-in desiccant box, sealed against moisture.
Note:no batteries will be sent by expressdelivery,you need to buy aa batteries byyourself.
See more
Product Name: Automatic Cat Feeder With Wide Angle Hd Camera

Material: ABS,PP

Ideal For Breeds: Small Medium Large Dogs,Small Medium Large Cats

Ideal For Scenes: Feed Your Pet Automatically When You Need To Travel Or Go On A Business Trip. Feed Your Pet Regularly And Quantitatively Every Day, So You Don't Have To Worry About Your Pet's Hunger.

Product Features

Never Miss A Meal: Suitable for a variety of dry pet foods. And it can be fed regularly and quantitatively, so that the cat has a more regular diet and a healthier stomach.

1080P HD Vision: Remote control via APP allows you to clearly see your pet from anywhere using your smartphone. And during the video, you can interact with your pet in real time.

Dual Power Mode: Power the feeder via the included power adapter or 4 AA batteries (not included). A backup battery ensures that your pet can get food even in the event of a power outage. It is recommended to use both the battery and the adapter in case of a power outage.

Voice Reminder: Record your voice message and play it back to get your pet better accustomed to the feeder when distributing food. Automatic broadcasts remind your pets it's time to eat, so they no longer feel lonely when they hear your recordings.

Moisture-Proof And Fresh: The automatic pet feeder has a replaceable moisture-proof desiccant cartridge on the lid to keep your pet food fresh.

Product Display
Reviews (7)
WRITE A REVIEW
Review:
Review is required
Picture: ( 0 / 6 )

Rating Snapshot
Select a row below to filter reviews.
Average Customer Ratings
Sort by:
Highest to Lowest Rating
Highest to Lowest Rating
Lowest to Highest Rating
Most Recent
This feeder loves my cats which is really funny but they have lost weight since then too! I don't think my cat eats that much, but in only a month or so, she probably lost 2 pounds. I highly recommend the super awesome work they hear the food falling and they will rush down the stairs anyway.

It's so convenient to feed, you don't have to worry about it being hungry anymore, the operation is very simple, and the kitten likes to eat in it.

No odor, easy to use! I use it for small treats and dogs love interacting with this feeder! Now you can go out and feel at ease, you can watch the dog at any time

Perfect for my cat to feed him on a specific schedule without me being present. It's very convenient to go out, don't worry about him eating, and when I'm at home, it's still good to let him eat without looking at the time.

I have memory issues and this cat feeder is exactly what I needed. My cat, Clawmydia would constantly remind me to give her treats... she still does even after I've given her some to test me.
Now I have. the perfect device to dispence her crunchies so I don't have to worry about it!!!

Great automatic feeder!

It's very good, you can see the cat even when you are not at home, and you don't have to worry about the cat not feeding him cat food on time.
Who Viewed This Also Viewed