LISPOO Dog Knee Brace With Adjustable Hinge Stabilizer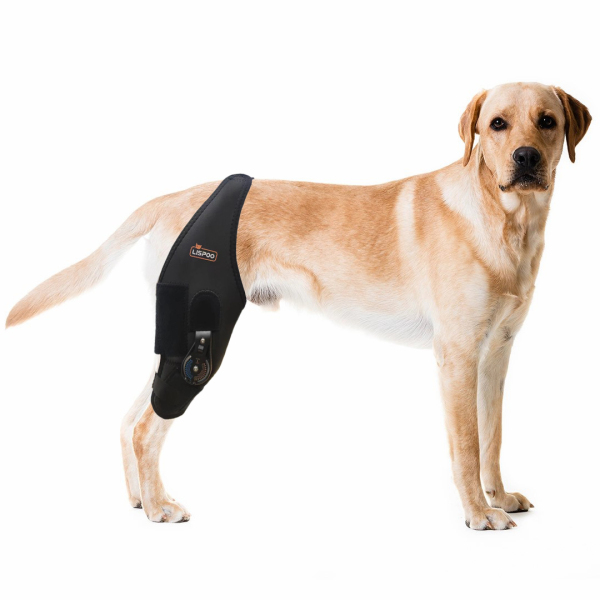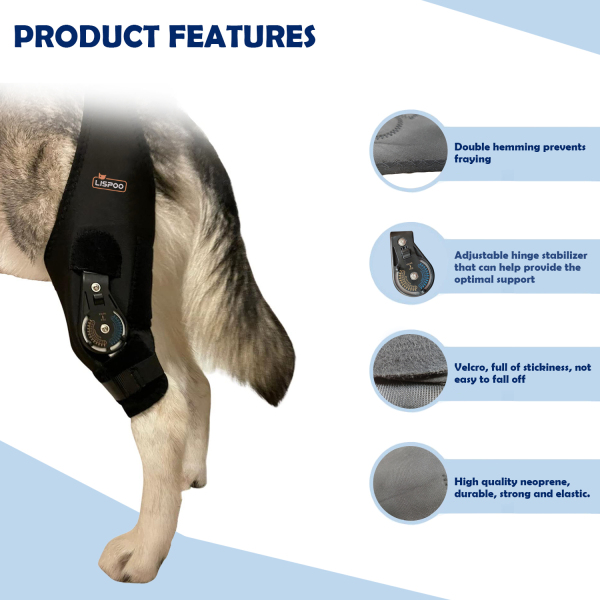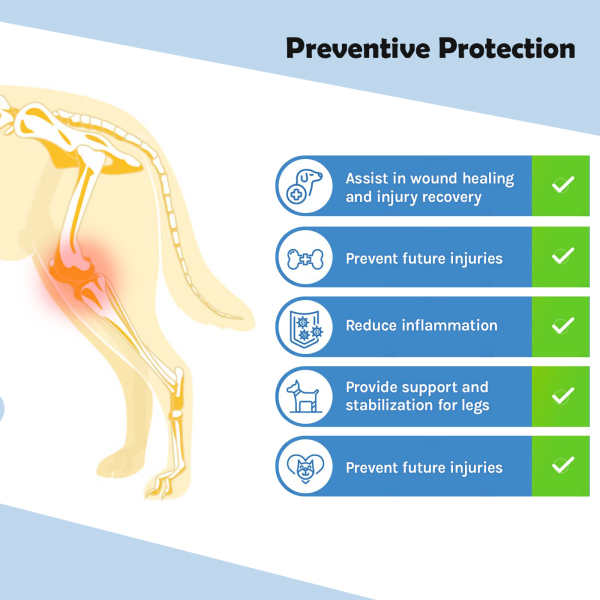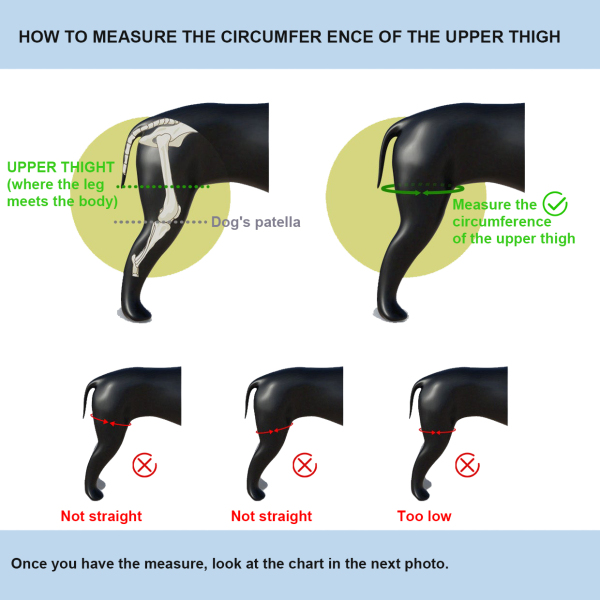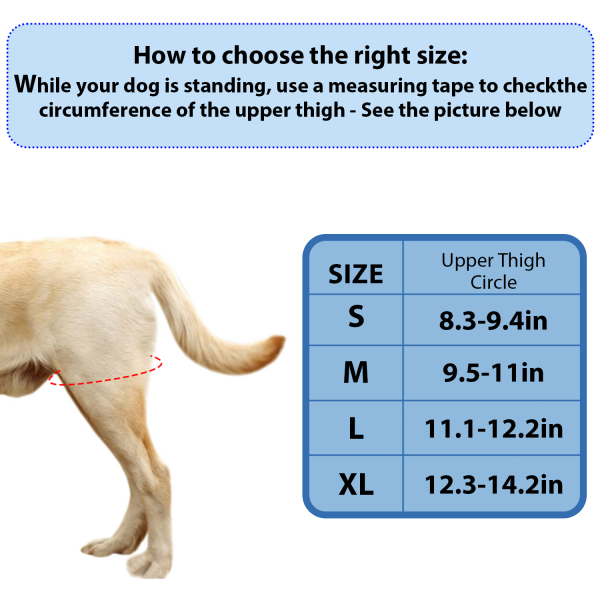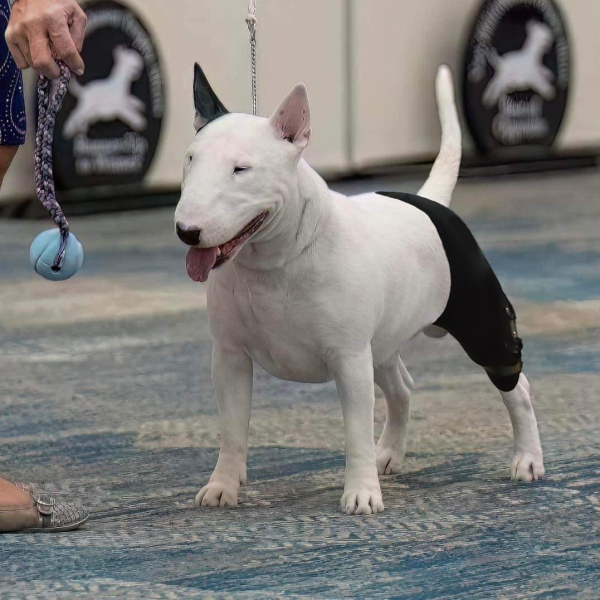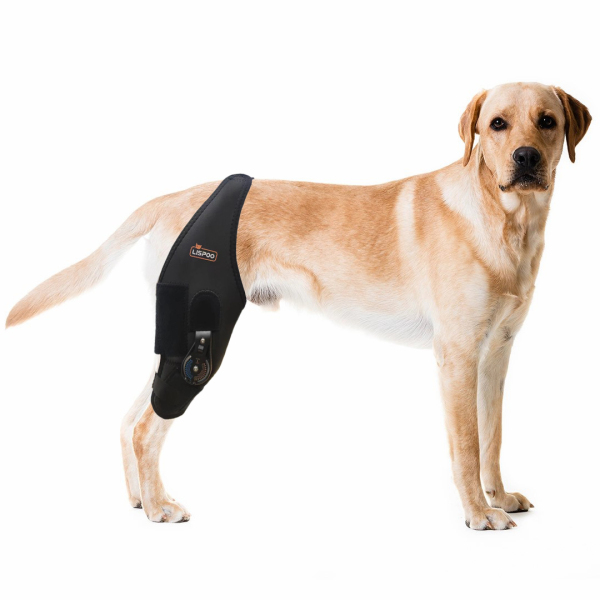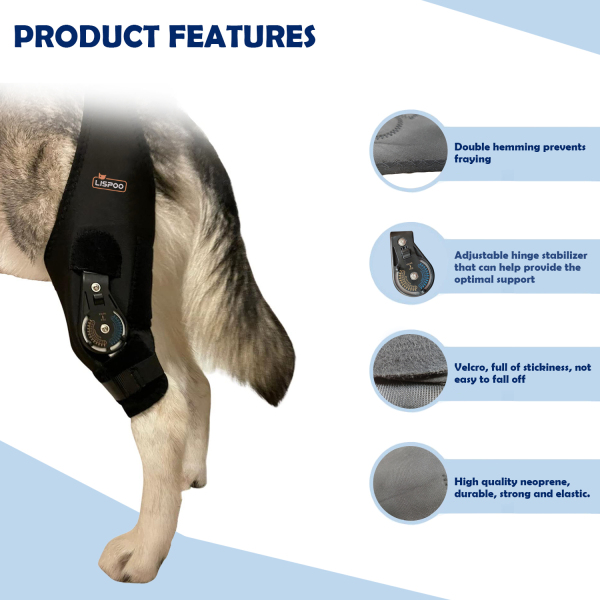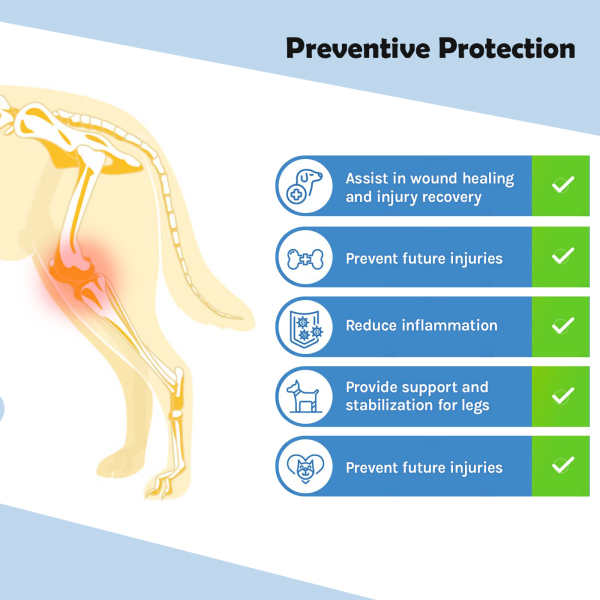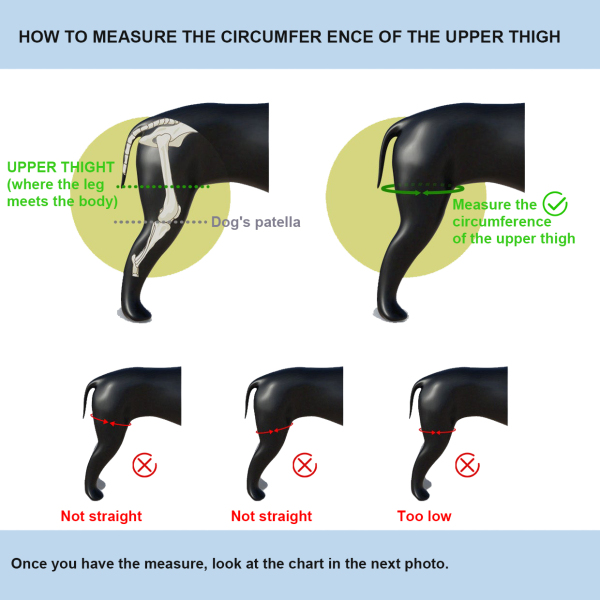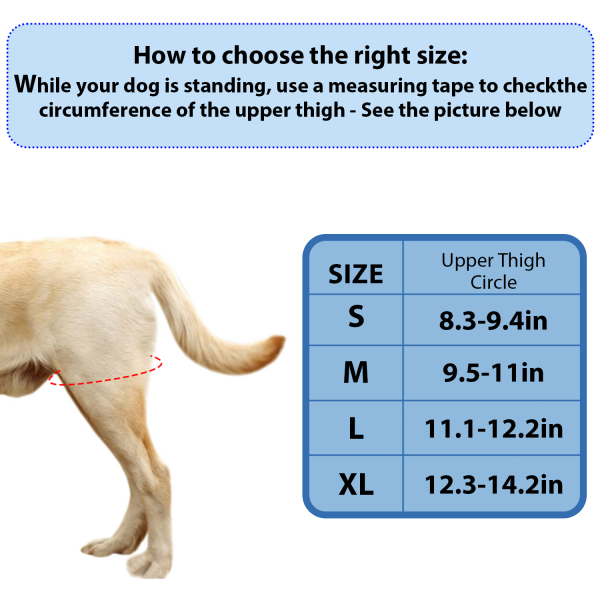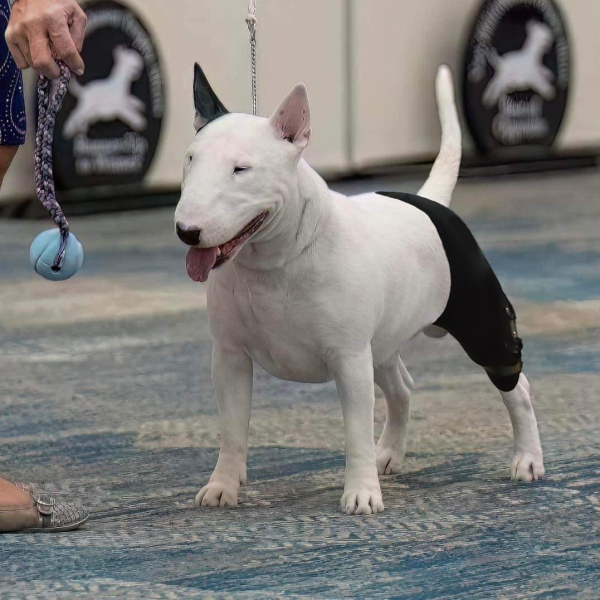 LISPOO Dog Knee Brace With Adjustable Hinge Stabilizer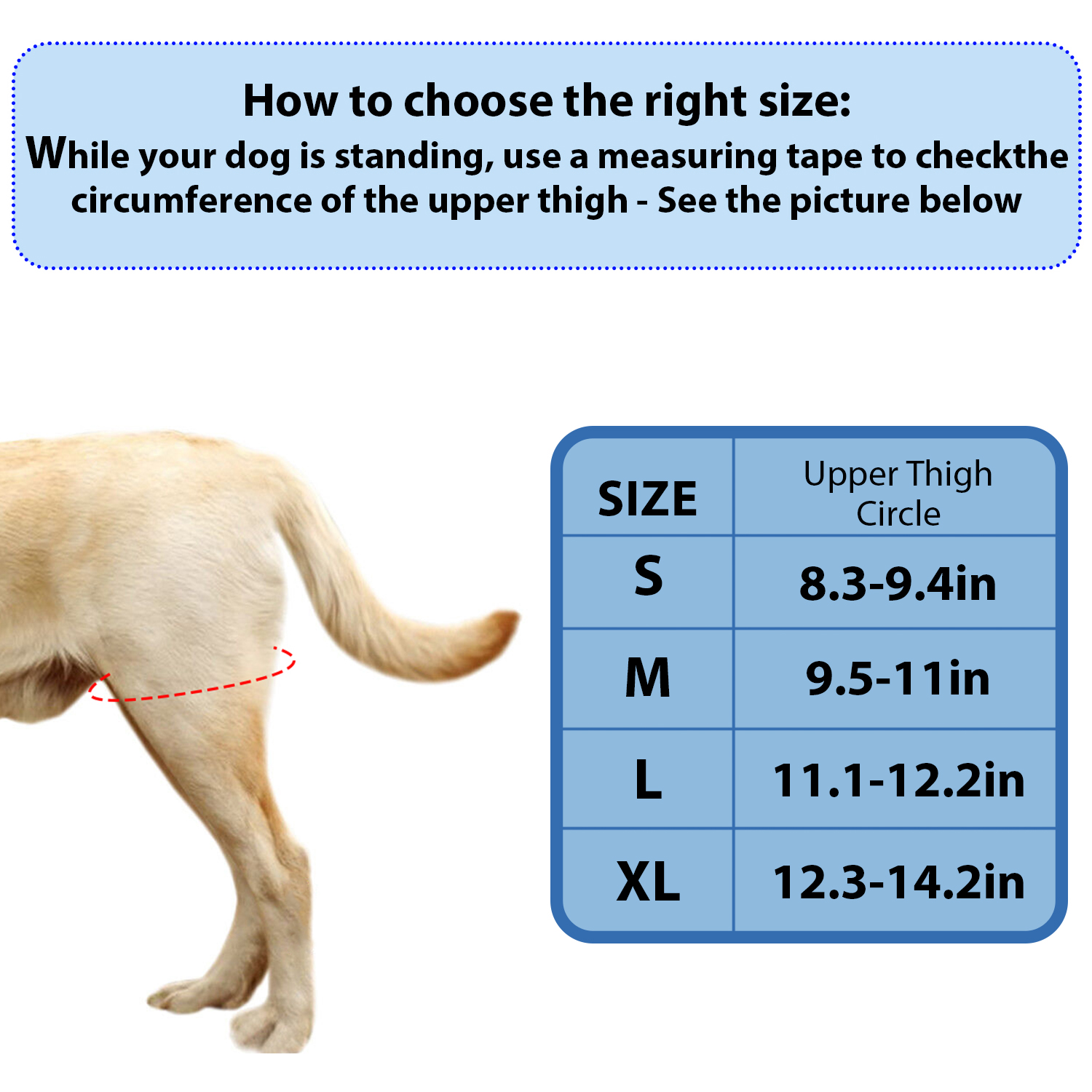 Stabilizes joints, which helps reduce pain and promotes muscle movement to prevent atrophy.
Promotes muscle activity, avoids atrophy and increases joints.
It is suitable for dogs recovering from surgery or injury and reduces recovery time.
Veterinarian recommended, safe to use, provides adequate support and comfort for dogs.
See more
Product Name: LISPOO Dog Knee Brace With Adjustable Hinge Stabilizer

Brand: LISPOO

Product Category: Knee Brace For Dogs

Material: Sandwich Mesh, Nylon

Ideal For Breeds: Small Medium Large Dogs

Ideal For Scenes: The LISPOO Dog Knee Brace is designed to help support recovery, knees and joints so your beloved pet can run and play like never before.

Product Features

Adjustable Hinge Stabilizer: The LISPOO Neoprene Knee Brace is the latest design with an adjustable hinge stabilizer at the knee position, allowing you to choose flexion and extension as needed, helping to provide optimal support and leg recovery position.

Highest Quality Materials: Our knee brace for dogs is made with premium quality neoprene, which is extremely durable, strong but also elastic and breathable, offering your dog both excellent comfort and superior mobility.

Excellent Knee Support: This professional dog leg sleeve is most suitable for knee and joint injuries and post-surgery recovery, as it can help alleviate pain and discomfort and maintain the joint in the right position for support and stabilization.

Enhanced Recovery: The joint support knee brace is very comfortable and breathable but also can help reduce inflammation and pain. Also, it can help enhance performance and improve recovery time, while helping your dog perform its regular activities to stay in shape during the recovery.

Product Display
Reviews (5)
WRITE A REVIEW
Review:
Review is required
Picture: ( 0 / 6 )

Rating Snapshot
Select a row below to filter reviews.
Average Customer Ratings
Sort by:
Highest to Lowest Rating
Highest to Lowest Rating
Lowest to Highest Rating
Most Recent
Seams to working, she's only a year old so we are just trying to slower her down so her slipping knee cap can heal. She was hurting her knee by chasing her tail and jumping off the back of the couch! Poor little Muppet. But she got used to the brace after only 6 hours and it's inhabiting her from injuring herself but not from doing normal dog stuff like using stairs.

The brace is well made and super easy to put on. I have a retriever mix and got the size large. I could probably gone up a size. She immediately took to it. Was quite happy as it relieved some of the pain trying to walk. We used it for 3 weeks giving her the occasional night time break from wearing it. Now she is able to walk more comfortably after she tore her ACL without it. We are taking it very slow. Short short walk a few times a day. She has energy to expell and needs something but will be a while until a lot more. Remember to removed the support and look for rubbing spots or hot spot. I think she developed that from laying on the injured side only. Hope this helps you and your pup too!

I bought this for my border collie mix. He is about 70 pounds. He has a tear in his right hind leg. He can't have an operation and an orthopedic wants thousand dollars for a brace, which is something I really couldn't afford since my dog also has cancer and he's undergoing chemo treatments which are quite expensive. I did my research and tried three different braces from three manufacturers. I found this brace with the hinge mechanism and the support it provided, by far exceeded my expectations. My dog no longer limos when he's walking, he is back to normal activity- runs and plays and rarely shows any signs of discomfort I returned the other braces and recommend this product.

My 13.5 year old golden retriever does well with it. Her activity level has increased along with a pain med. It slips a bit on her lower back when she rises from lying down but, is easy to readjust, velcro on top. The brace is also easy to place on her injured knee. I remove it at night for her comfort while she sleeps.

My dog has a partially torn ACL. Doc said she can't run on it for 6 weeks. After week 2 she was showing signs of improvement. A lot less limping. Then she figured out how to get it off. Now she strips it off in the yard and we have to go find it.
Who Viewed This Also Viewed