DUDUPET Cat & Dog Smart Automatic Feeder With HD Camera 4L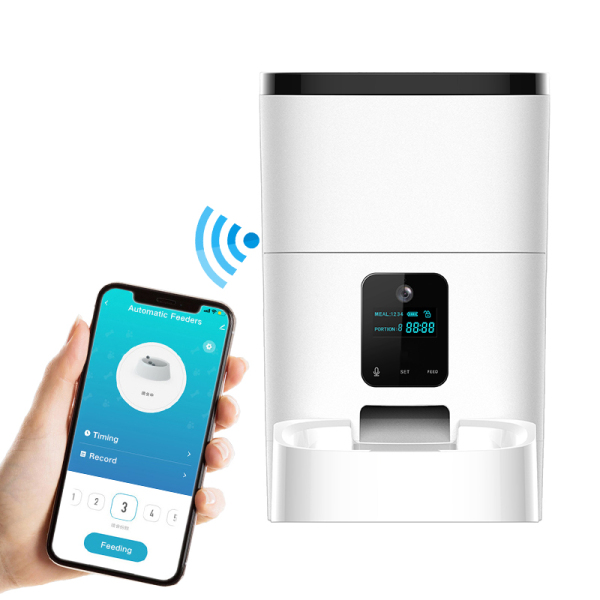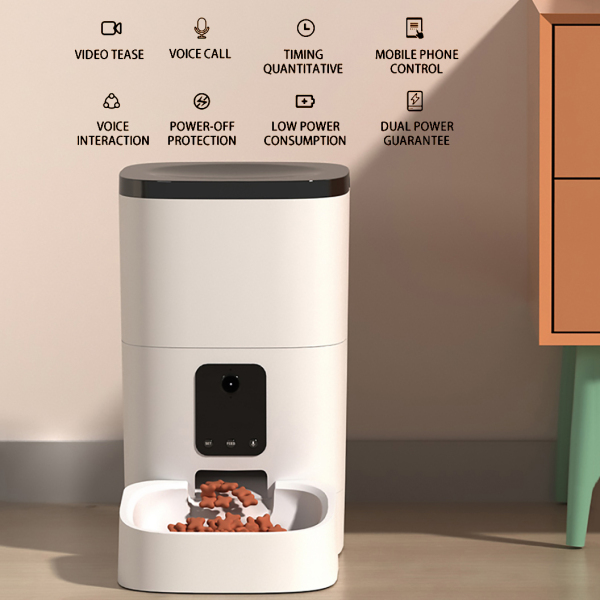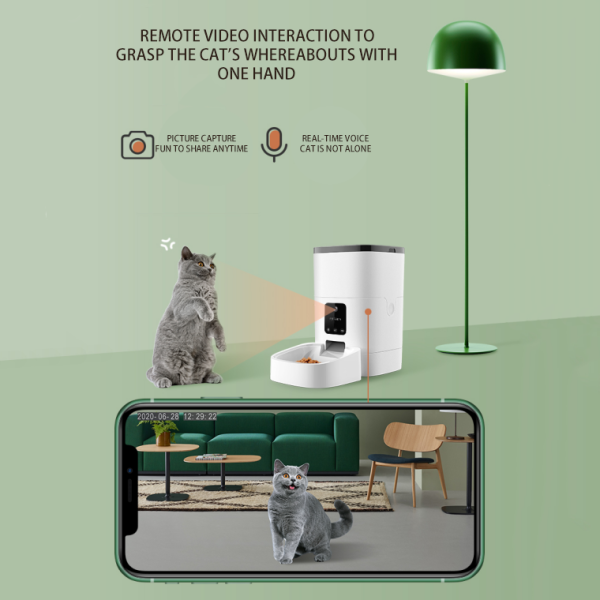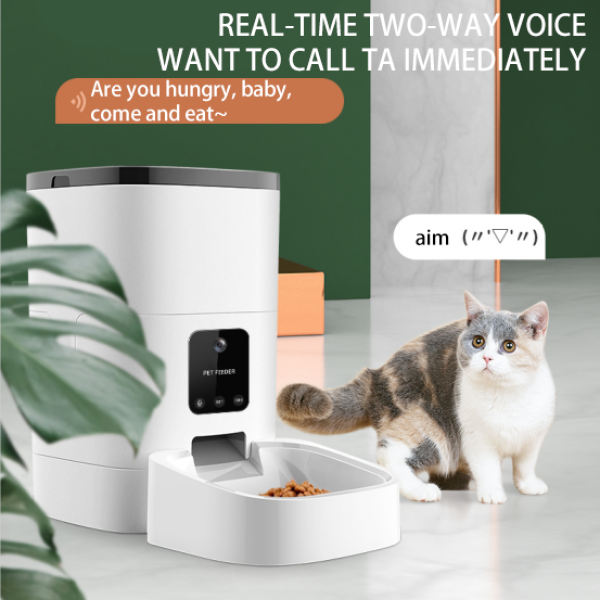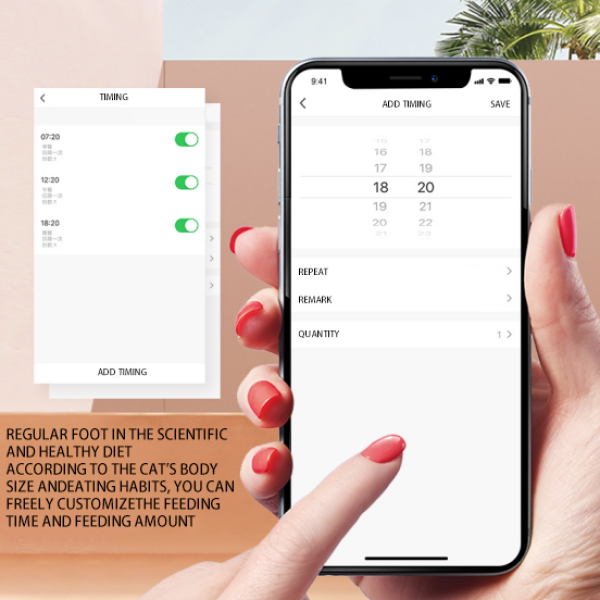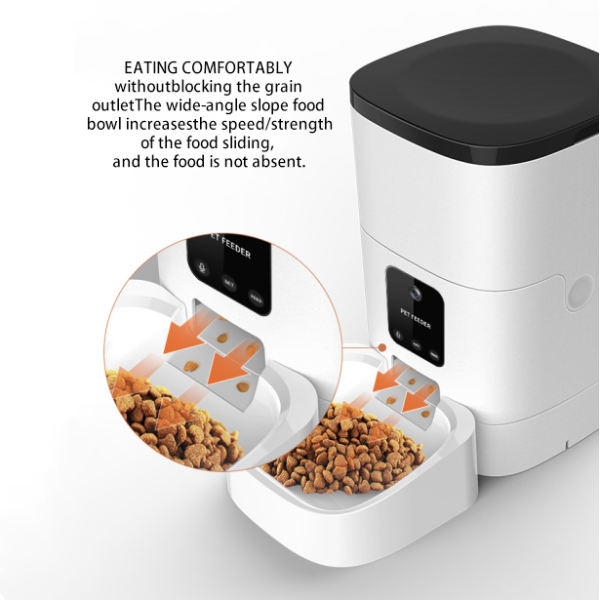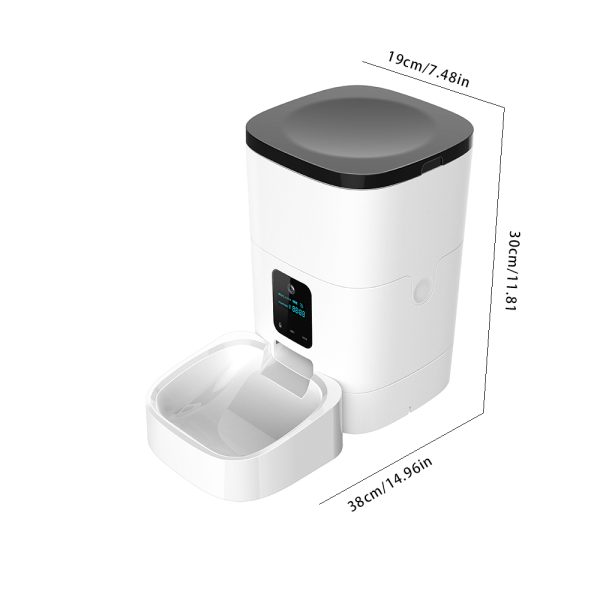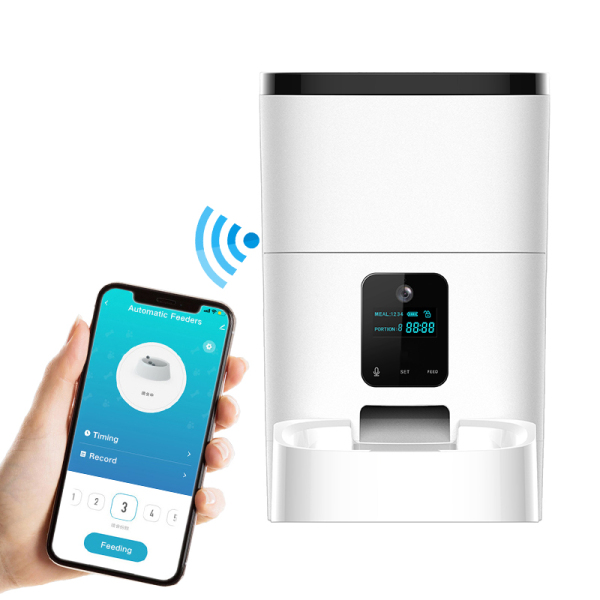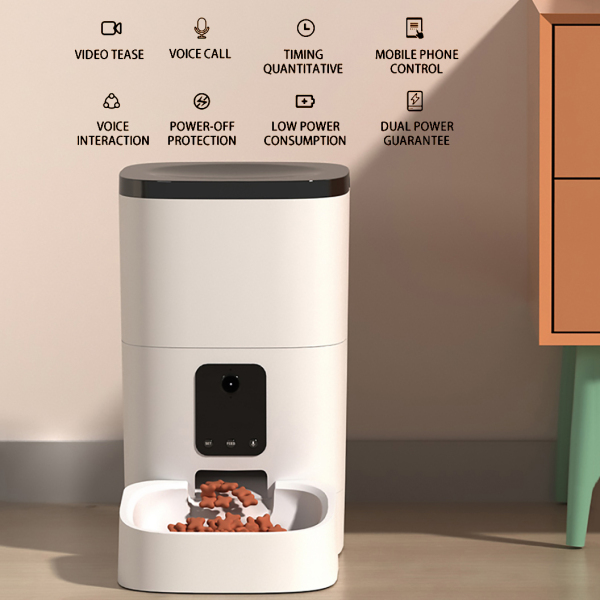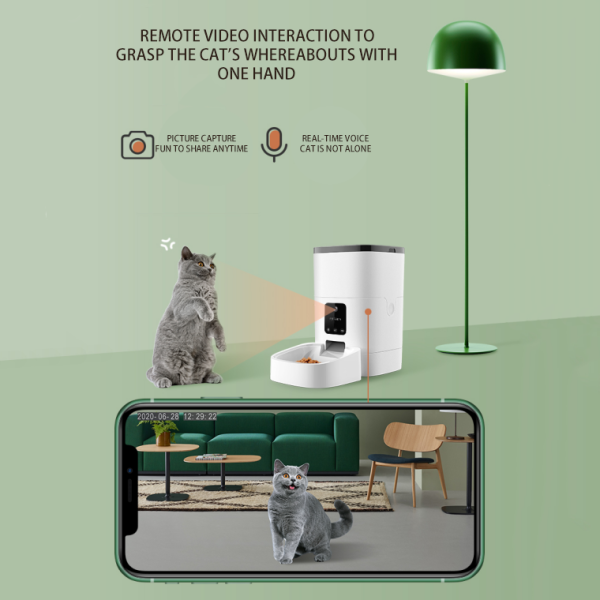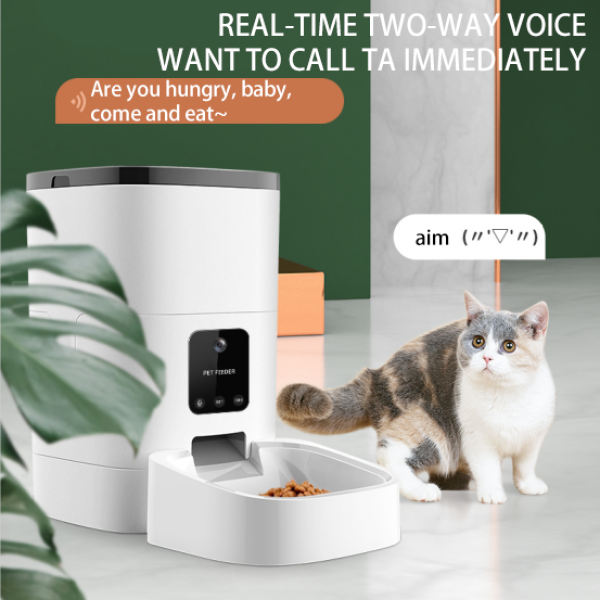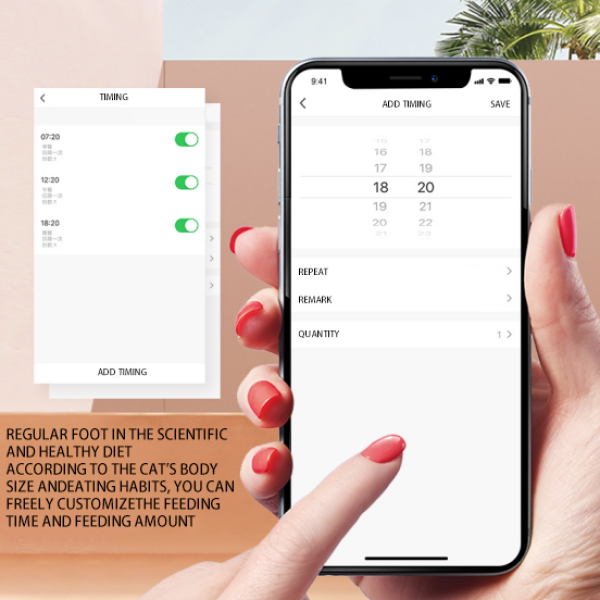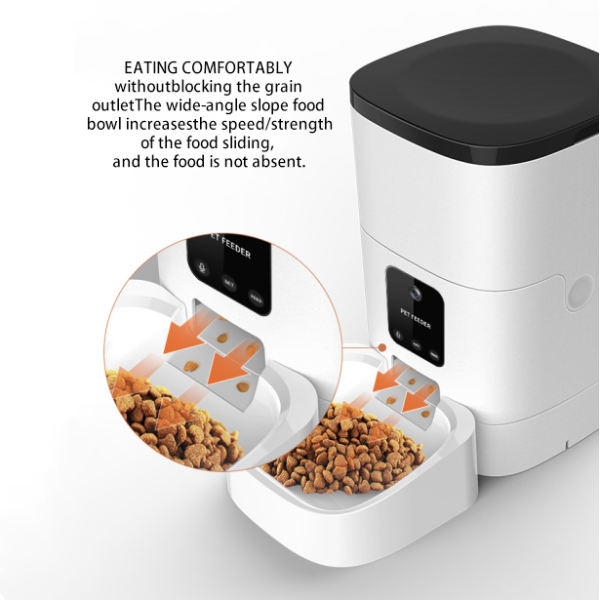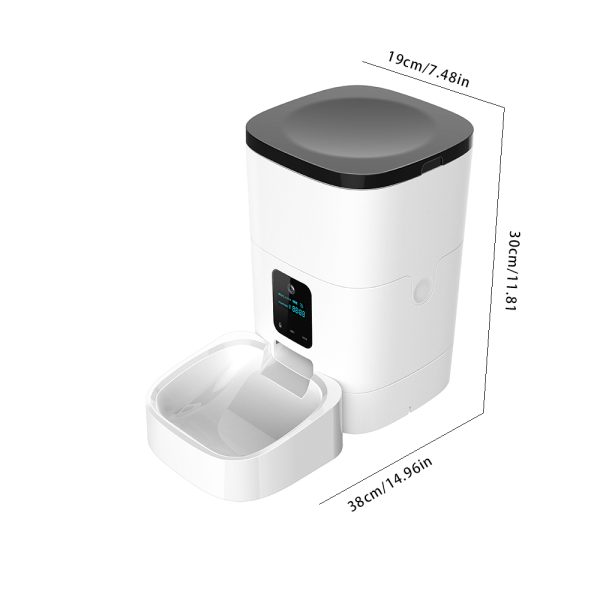 DUDUPET Cat & Dog Smart Automatic Feeder With HD Camera 4L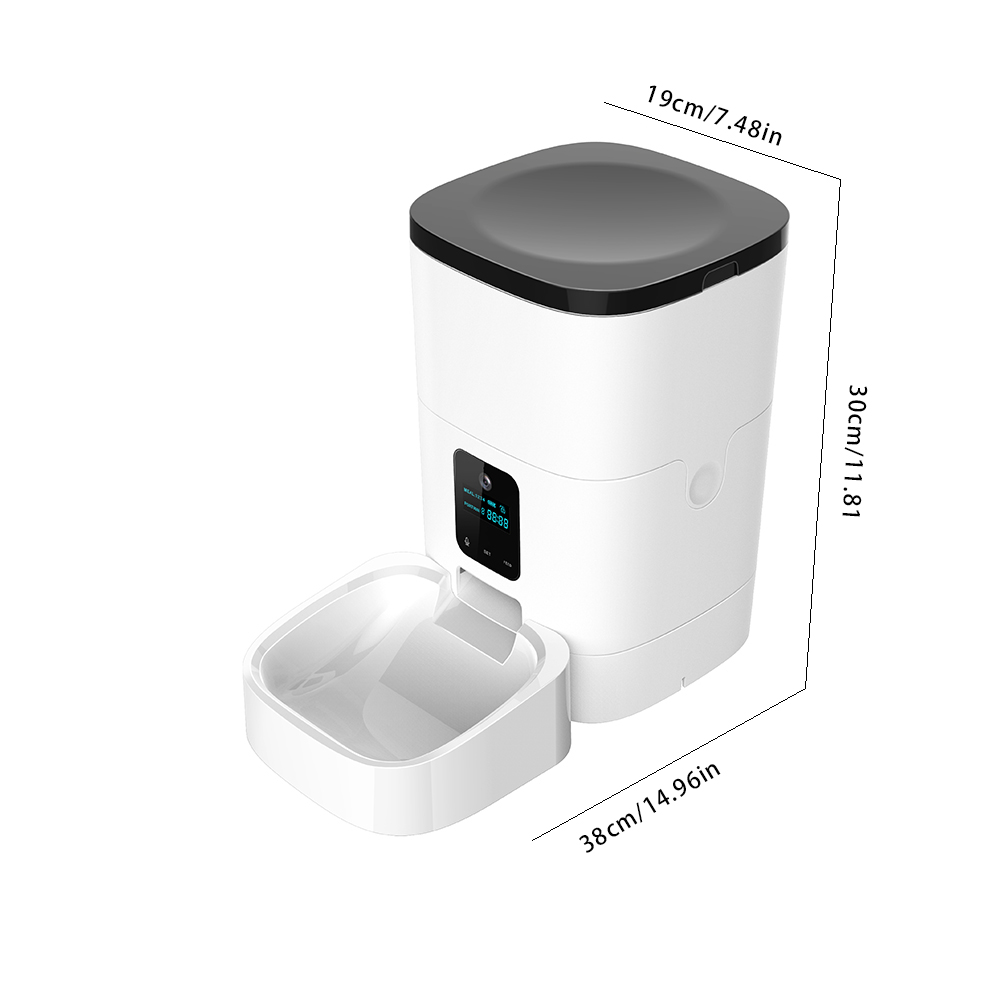 Hd Video Function, 1080P camera, App Wifi Remote Control, check your pet status anytime, anywhere.
Flexible timed feeding dispense food in right time, Per day customized healthy diet for your cats and dogs.
4L large capacity to feed your pet for days on end, Built-in Desiccant Box, Sealed Against Moisture.
Dual power supply, While sustaining power via 3 batteries(not included) installed in case of power outages.
Two-way Voice Function, Space Interaction, Remotely amuse the cat, so that it is not alone.
See more
Product Name: DUDUPET Cat & Dog Smart Automatic Feeder With HD Camera

Material: ABS

Ideal For Breeds: Small Medium Large Dogs,Small Medium Large Cats

Ideal For Scenes: Feed Your Pet Automatically When You Need To Travel Or Go On A Business Trip. Feed Your Pet Regularly And Quantitatively Every Day, So You Don't Have To Worry About Your Pet's Hunger.

Product Features

Never Missing A Meal: The Feeder Is Only Suitable For 2-12mm Dry Pet Food. The Timetable For Providing Pets Is Up To 10 Meals, With 1-10 Servings Per Meal, And Each Serving Is About 8-10 Grams.if The Food Is Insufficient, Our App Will Remind You On It.

1080p Hd Vision: 1080P Full HD Live Streaming Lets You See Your Pet Clearly From Anywhere Using Your Smartphone. While Live Streaming, The Two-way Audio Allow You To Talk With Your Pet In Real Time.

Smart To Use: Support Both Ac Power And Battery (3 D-cell Alkaline Batteries Not Included). Once Unplugged Or Power Outage, The Feeder Will Automatically Divert To The Battery Powered Mode For Continuous Operation.

Pre-meal Voice Reminder: Press And Hold The Voice Recording Button On The Pet Feeder Panel To Create Your Own 10s Personalized Voice Recording That Calls Your Pets When Food Is Dispensed, Letting Them Know When It's Time To Eat.

Convenient & Safe Design: The Auto Pet Feeder Has A Replaceable Moisture-proof Desiccant Box In The Lid To Keep Your Pet's Kibble Fresh.

Product Display
Reviews (4)
WRITE A REVIEW
Review:
Review is required
Picture: ( 0 / 6 )

Rating Snapshot
Select a row below to filter reviews.
Average Customer Ratings
Sort by:
Highest to Lowest Rating
Highest to Lowest Rating
Lowest to Highest Rating
Most Recent
Great product so far. Reliably fed the cat while I was away from home for four days. Now the feeder is the cat's beat friend - he runs, literally runs to it when the dinner bell rings. Easy set up, hygienic, and full controllable. …As long as the house has power.

It has been a WONDERFUL feeder for my Frenchie, she absolutely LOVES it.
It always feeds her the correct amount at the correct time. Since she is still a puppy I have her set up for three feedings a day & I'm able to adjust just how much she receives for each feeding. I love that I'm able to record a message and she hears it for every feeding. Highly recommend this feeder.

This is a recent purchase for me, so while I can't speak to its longevity, it has been good so far. My cat spent all last night trying to break into the food bank and he hasn't been successful yet and seems to have given up. It automatically connected to my smart home app, which I previously had installed for other devices, so that was excellent. The stainless steel bowl is also great because it makes a distinct noise when the food is dispensed so my cat can hear it from a distance.

This is the first automatic feeder I've ever owned and I'm not sure how I lived without. After a ton of research, I'm so happy I found this one. It came sophistically packaged and works great! My kitty, Maude, also loves it! She can be very skittish with most sounds (it is super quiet) but goes running every time she hears her kibble hit the bowl. I absolutely love the free app and how easy it is to schedule multiple portioned feedings throughout the day or immediately release a bit of food if Maude wants a snack and I can't pull myself away from that zoom meeting that should have been an email. Also, the WiFi set up could not have been easier, even my parents could have done it.
Who Viewed This Also Viewed