DUDUPET CAT DOG Automatic Feeders HD Video 4L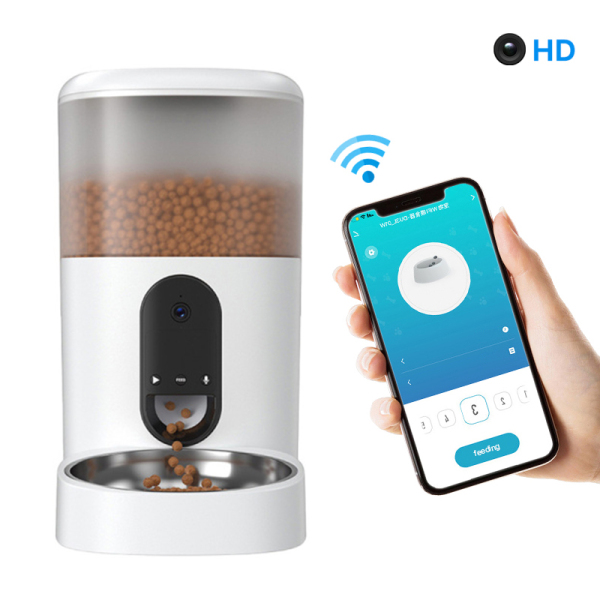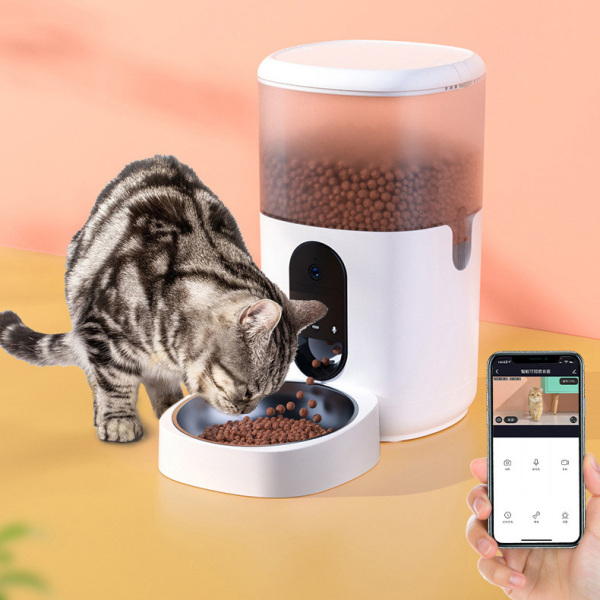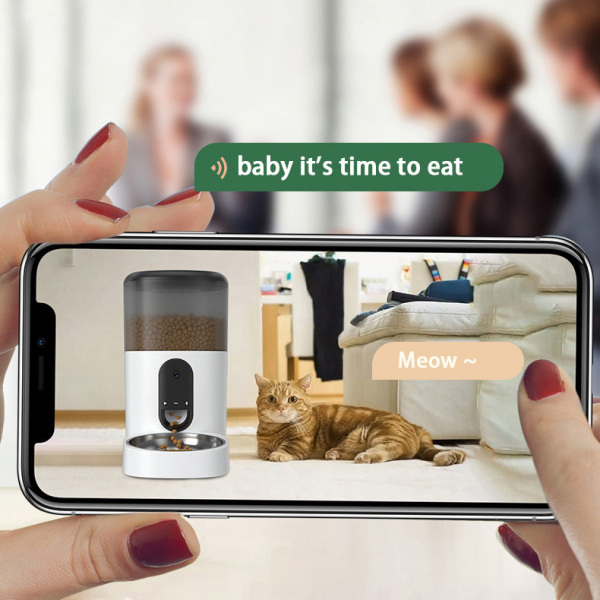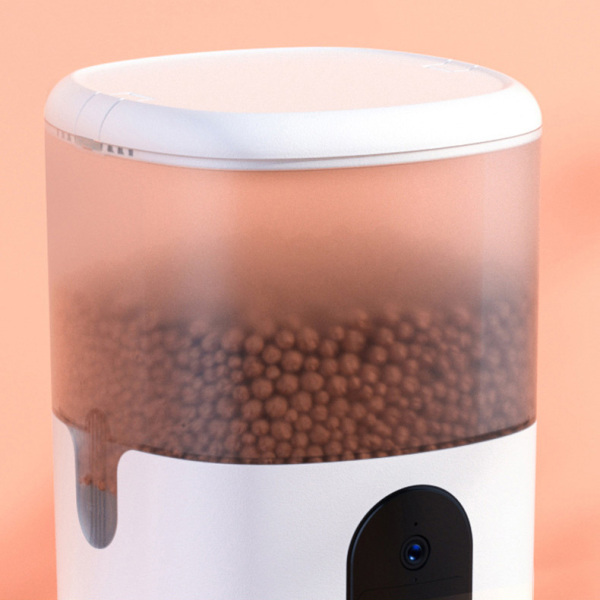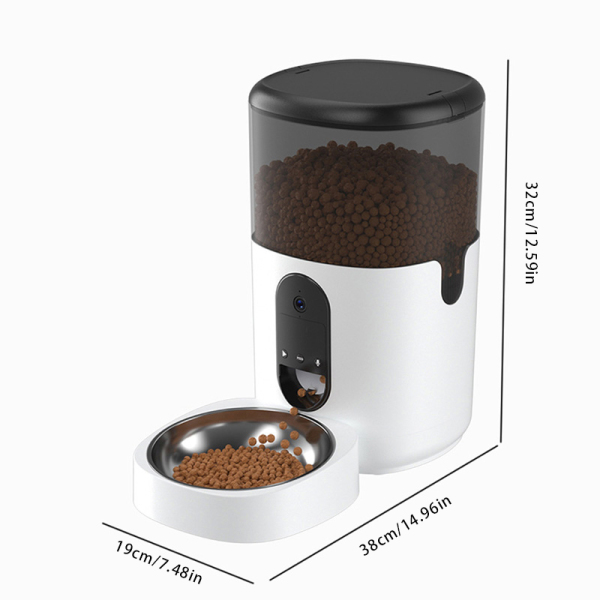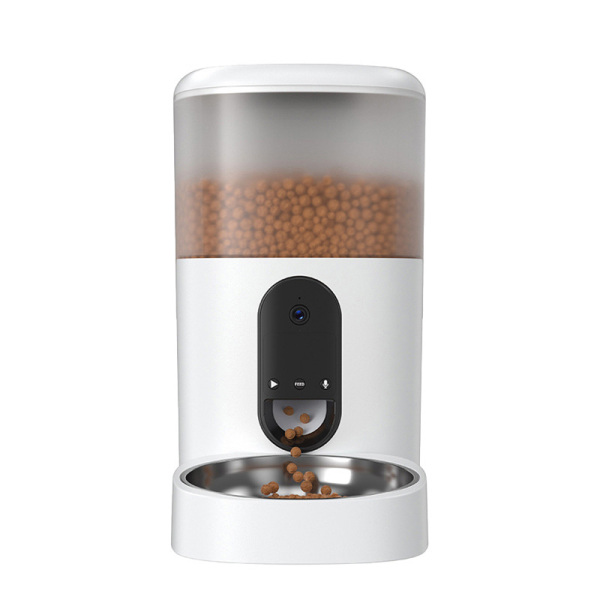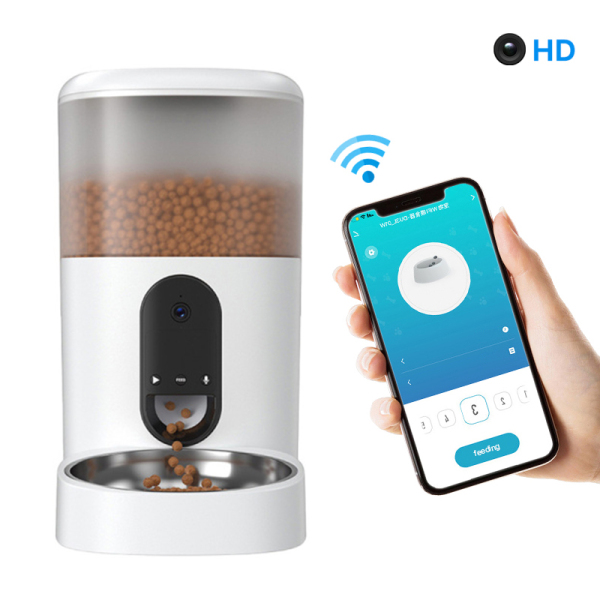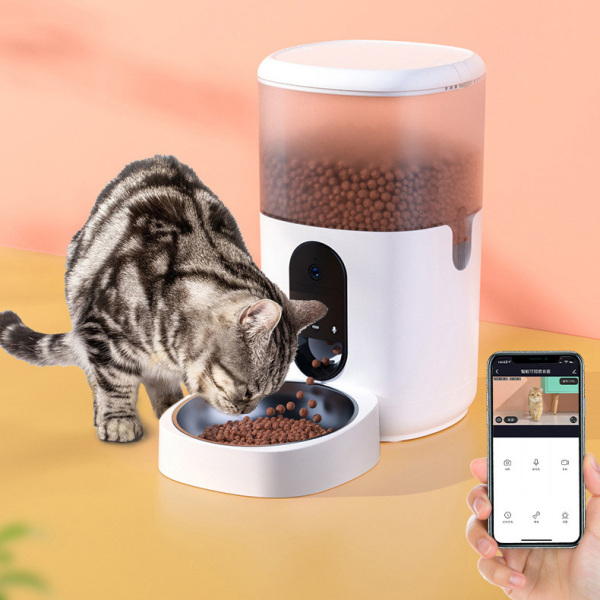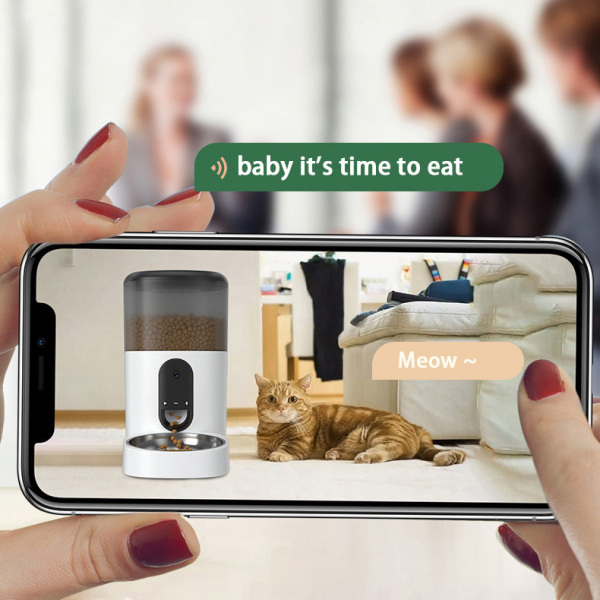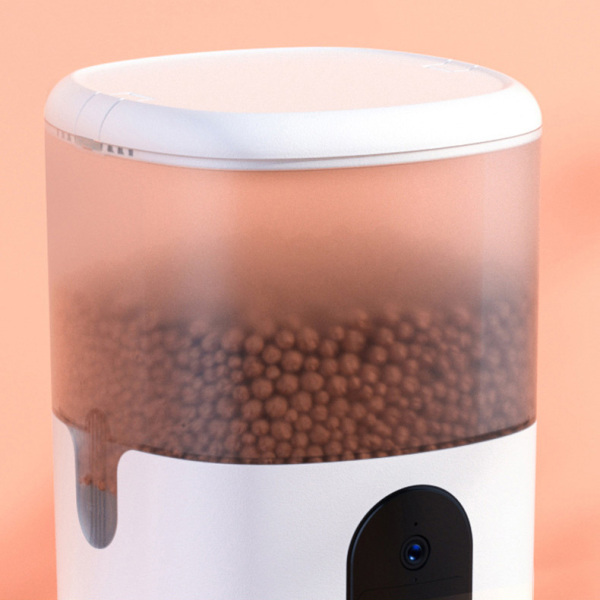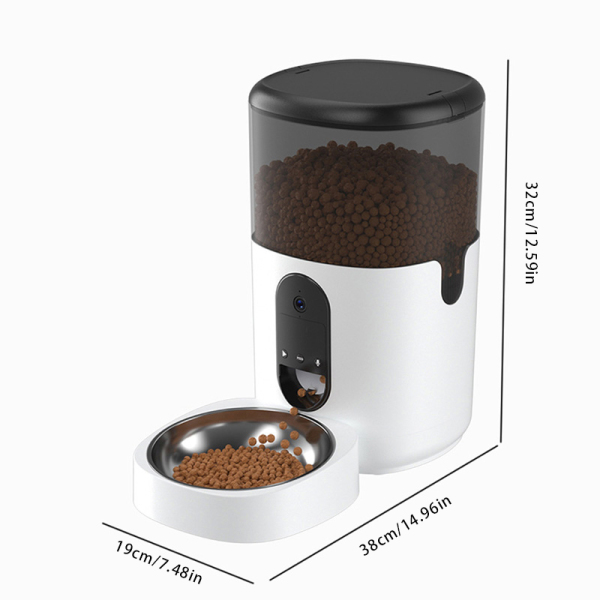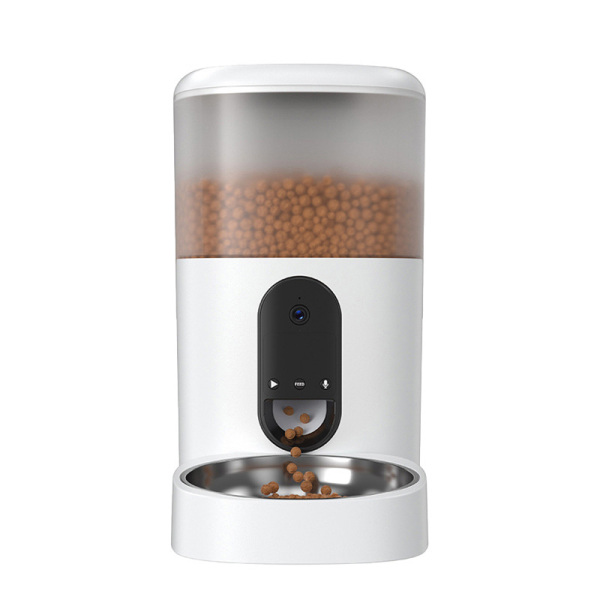 DUDUPET CAT DOG Automatic Feeders HD Video 4L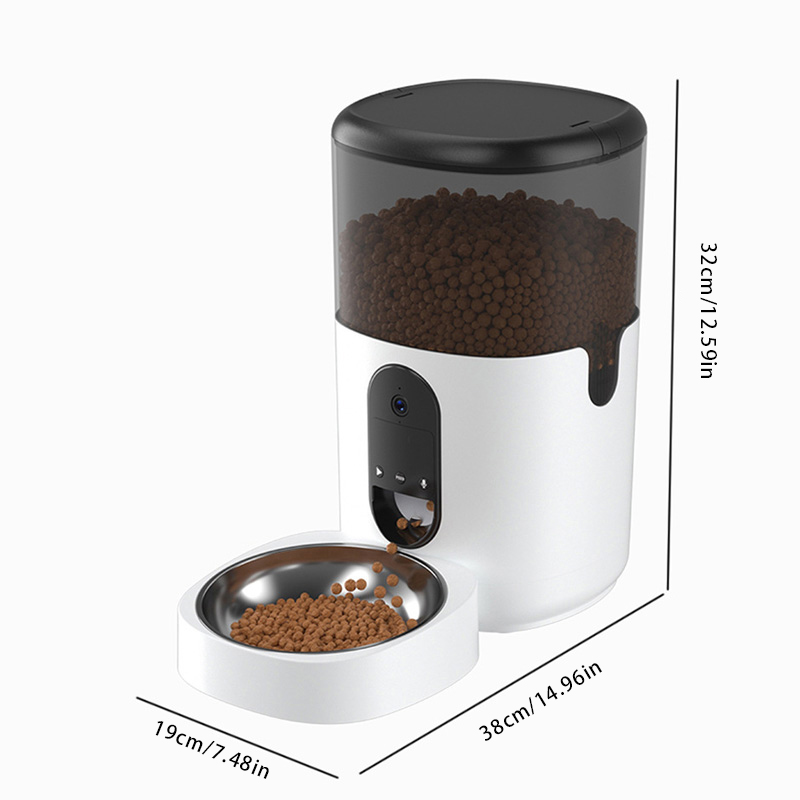 Easy control by mobile app, scientific feeding is more convenient.
Video shooting, through the mobile APP, keep an eye on the pet's every move.
Translucent grain storage body, excess grain can be seen at any time, add grain timely.
With dual power supply, there will be no food supply when the power is off.
See more
Product Name: DUDUPET CAT DOG Automatic Feeders HD Video 4L

Brand:DUDUPET

Material: TPC

Ideal For Breeds: Small Medium Large Dogs,Small Medium Large Cats

Ideal For Scenes: Feed your pet automatically when you need to travel or go on a business trip. Feed your pet regularly and quantitatively every day, so you don't have to worry about your pet's hunger.

Product Features

Smart remote feeding: Easy control by mobile app, scientific feeding is more convenient, move your fingers thousands of miles to add meals at any time, regular meals and quantitative, tailor-made scientific diet plans.

Video shooting: Through the mobile APP, keep an eye on the pet's every move, understand the pet at home alone in real time, capture the cute moment, and share it with family and friends.

Double carding design: Translucent grain storage body, excess grain can be seen at any time, visible frosted body body, which is convenient to observe the state of excess grain, add grain timely and ensuring light resistance, the grain outlet channel is 45° inclined, smooth without accumulating grain.

With dual power supply: There will be no food supply when the power is off. Built-in emergency power system, accidental power failure will automatically switch to battery mode.

Anti-theft and anti-lock: Long press the lock/unlock button, the red light flashes 2 and then it is locked/unlocked. Easily prevent pets from getting dirty and maintain a healthy weight at all times.

Suitable for multiple sizes dry food: Most pet food in the wild market, suitable for dry food with diameter 2-12mm.

Product Display
Reviews (3)
WRITE A REVIEW
Review:
Review is required
Picture: ( 0 / 6 )

Rating Snapshot
Select a row below to filter reviews.
Average Customer Ratings
Sort by:
Highest to Lowest Rating
Highest to Lowest Rating
Lowest to Highest Rating
Most Recent
it was a little difficult to link the Wi-Fi, I literally sat on the floor next to the router to get it to work. Once that was done the rest was super easy. I had to leave town for the weekend and had no one to watch my cat. He would eat all the food in one sitting if i left it out! Not only does this automatically feed him at the times i designate, with the portions i tell it to, it also allows my voice recording to tell him its time to eat!! It also sends me a notification that he ate! This has also been a blessing on weekends as it automatically feeds him in the morning so he doesn't feel the need to nibble on my face at 7am... Love love love this product!!

This feeder is GREAT. so great, that i replaced my other 2 auto feeders that were working just fine. i have 3 of these now, because all of my furry kids want different food. they all need diets too. i can setup a ton (okay, perhaps a dozen, but after only having 4 previously, i feel like it's a ton) of feed schedules for each one. i can click the radial buttons for on/off of each schedule. on each schedule i can pick quantity given out. i can push a button to give a manual feeding, and select the portion. right now i'm working from home, and the kids come and complain about lack of food, i just have to push the button! they hear it go and off they run, leaving me to work in peace and QUIET. the recording option is alright. not a fan of hearing my voice yell out 'higgie butt' every time, so it's off now. dude, you can pick how many times you hear 'higgie butt'. it tells you when you don't have food. you can see how much food is in the hopper. my only negative...okay, maybe two if i try hard. 1. plugged in seems to be required. i wasn't able to get it to give out food without ac power. 2. the bowl is on the small side. (that is why you see photos of other people using their own bowls. but that is it for negatives, and i'm obviously living with them just fine. [btw, my other feeder made me cycle through 39 portions, cycle through the clock, put on my glasses to see the analog screen...someone else can have those feeders now, but you can't have my new feeders]. just do it.

Wow! I can't say enough good things about this feeder. And I am not using it for when I go on vacation either. It's for ALL the time. Why? Cat food that stays out gets stale. The cats smell that it's old and always go to the fresher food. This keeps the dry food in the hopper and releases it as you want either on a schedule or on command. My cats preferred this to their regular bowl I would always keep filled. The ONLY drawback is that you need a 2.4GHZ WiFi connection for the initial setup. Most have this option so it shouldn't be an issue. Once it's setup it is completely customizable. Love it more than I thought I would.
Who Viewed This Also Viewed