Pine Pet Urns With Photo Frame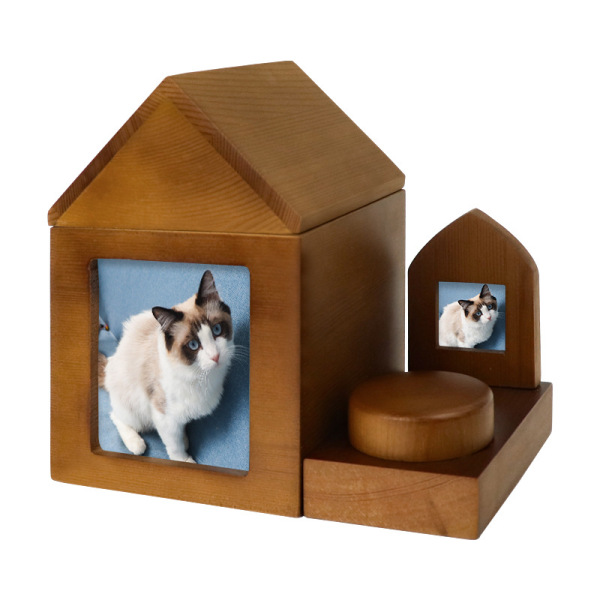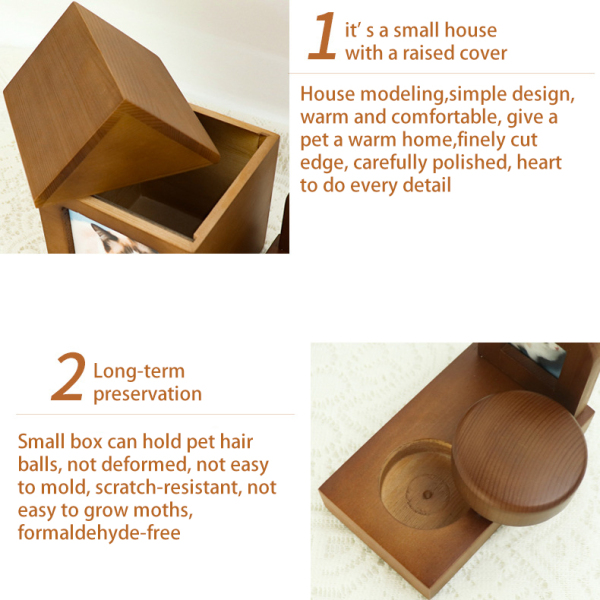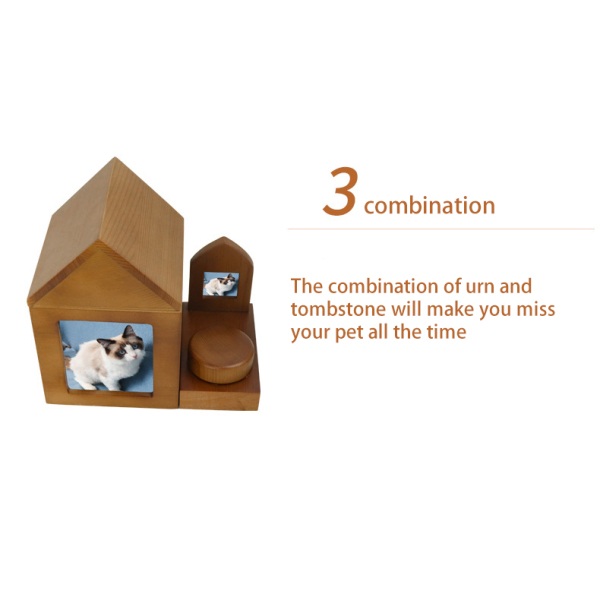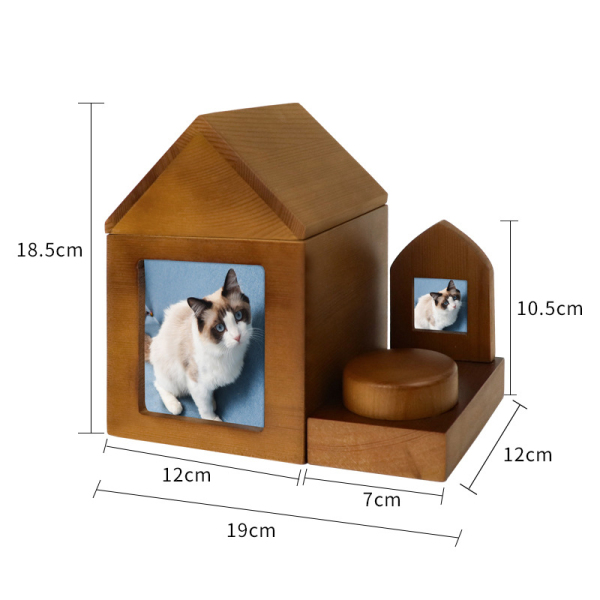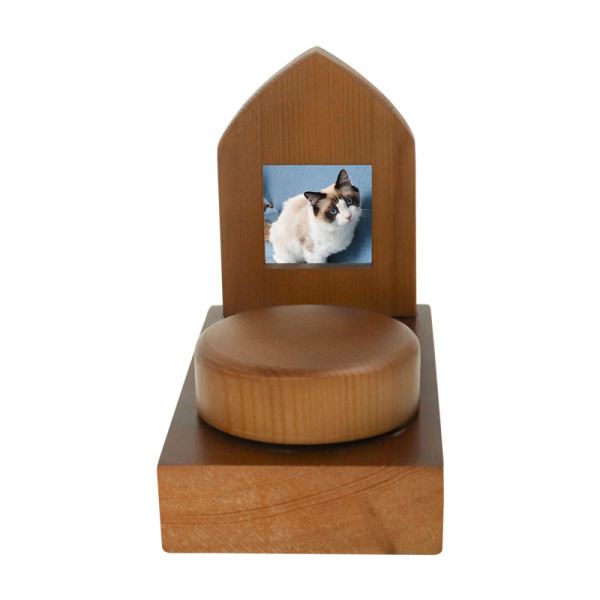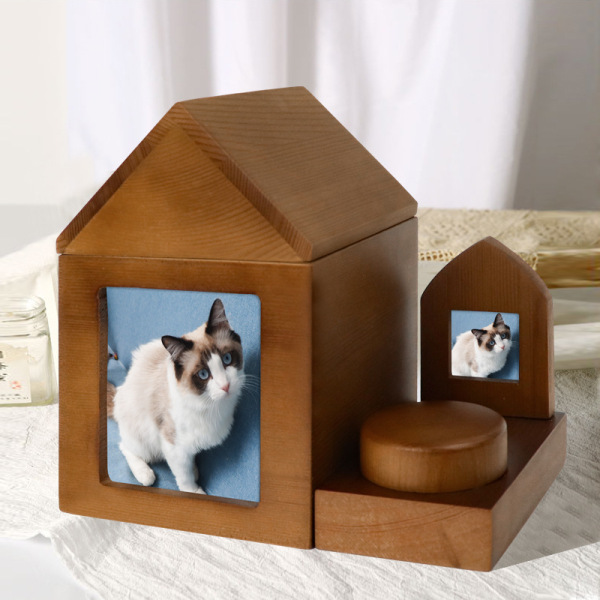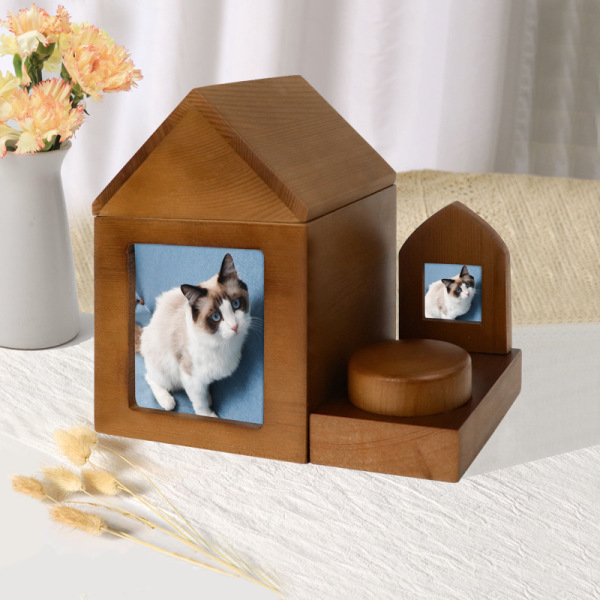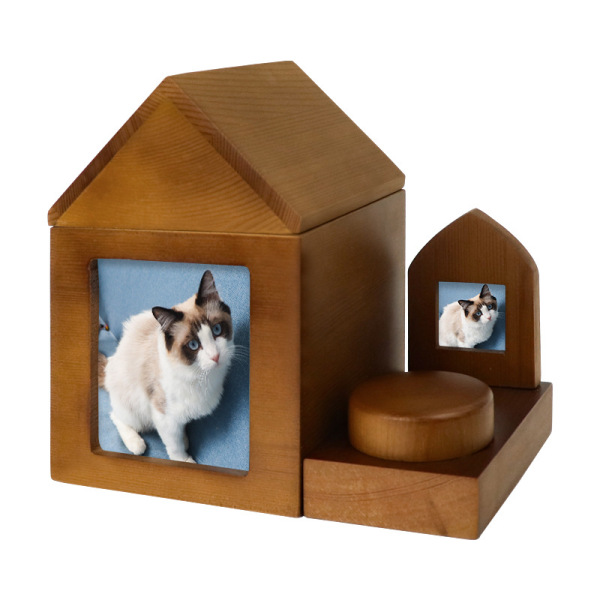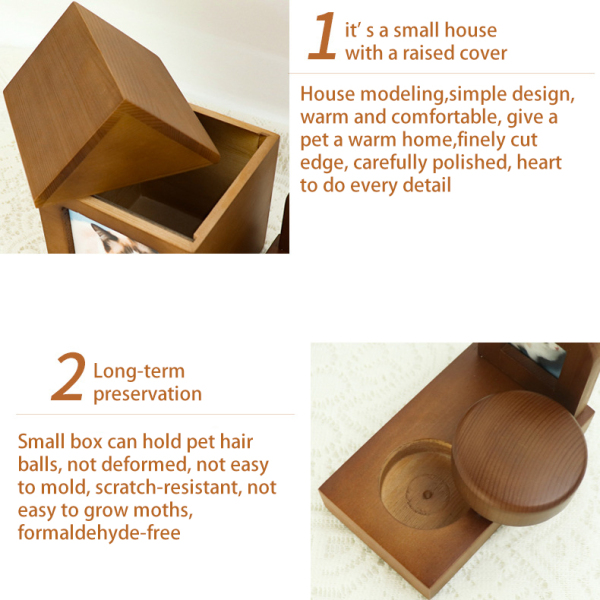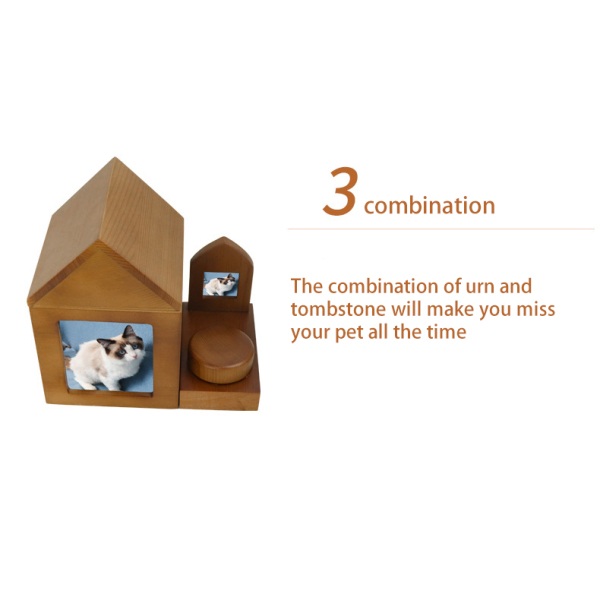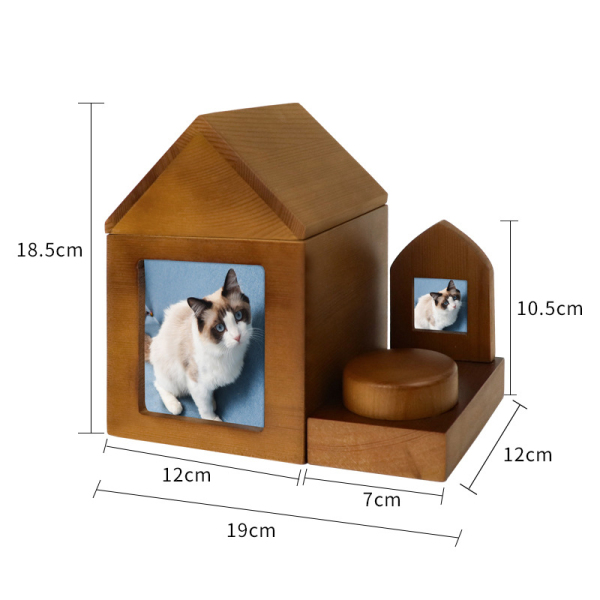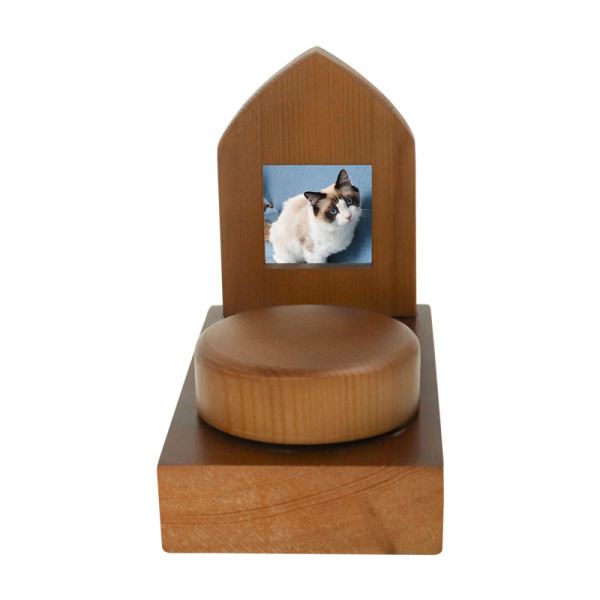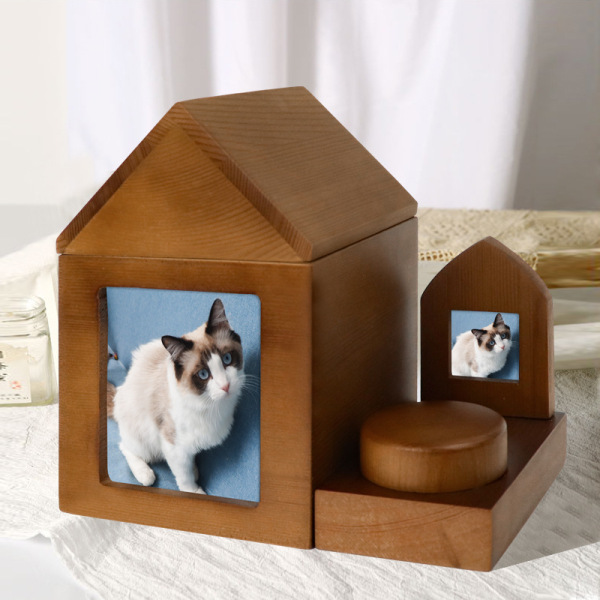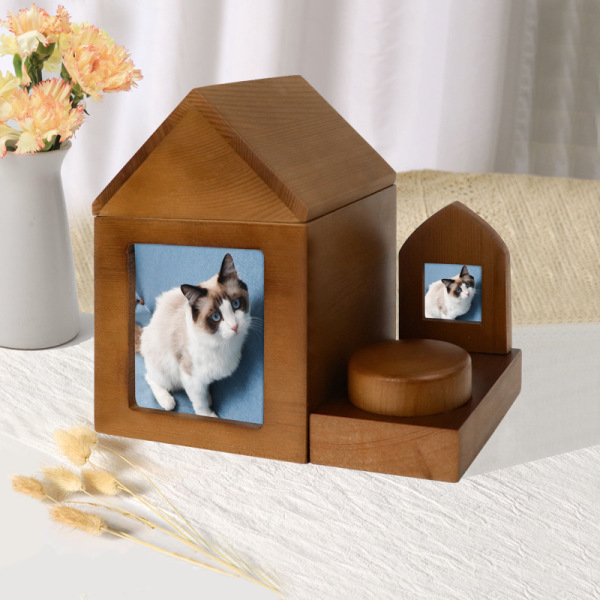 Pine Pet Urns With Photo Frame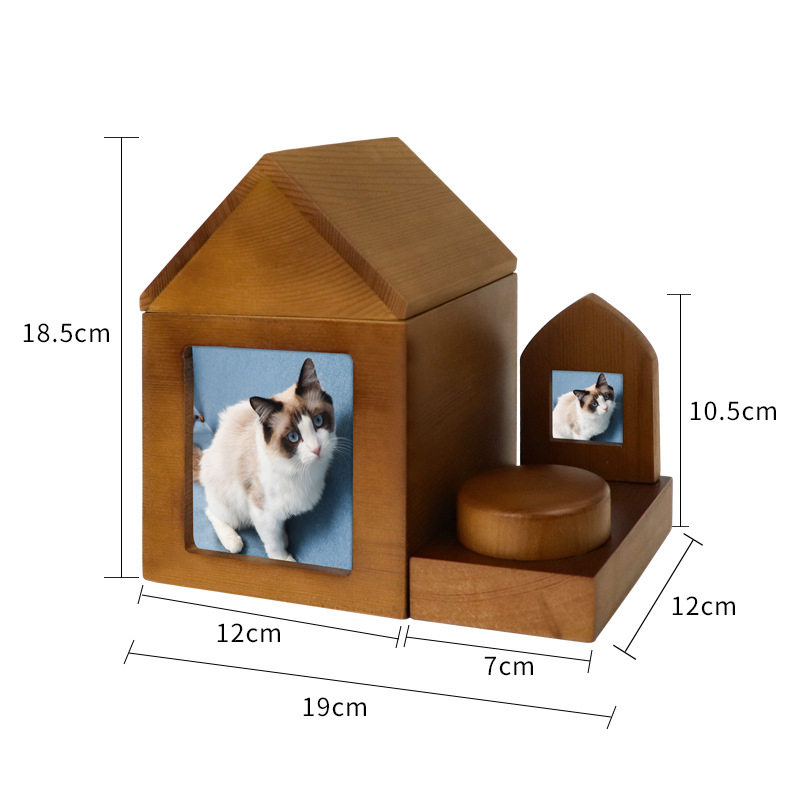 High-quality craftsmanship, waterproof and moisture-proof, corrosion-resistant and wear-resistant.
The tombstone can be opened and put in the pet's hair and other items
For cats and dogs up to 80 pounds before death.
See more
Product Name: Pine Pet Urns With Photo Frame

Product Category: DOG Urns ,CAT Urns

Material: Pine

Ideal For Breeds: Small Medium Large Dogs And Cats

Ideal For Scenes: While your pets may be gone, their memories will live on forever, and pet memorial boxes are a beautiful way to express our condolences when we lose our lovely baby

Product Features

Natural Material
Made of sturdy natural pine wood and treated for water and moisture resistance, corrosion resistance and abrasion resistance. A quality pet urn expresses your love for your pets and gives your loved ones the quality they deserve.

Photo Frame Design
The photo pet urn allows one pictures to be inserted on the front of the box. Keep your most memorable memories with your friends.

Memorial Funeral Supplies
The urn and tombstone can be stored separately in the place you need, so that you can miss your pet all the time.

Product Display
Reviews (2)
WRITE A REVIEW
Review:
Review is required
Picture: ( 0 / 6 )

Rating Snapshot
Select a row below to filter reviews.
Average Customer Ratings
Sort by:
Highest to Lowest Rating
Highest to Lowest Rating
Lowest to Highest Rating
Most Recent
This is beautifully crafted from pine and beautifully designed..my big boy died of bone cancer..🙏🏼

My Cat had recently passed away and when I got his ashes back they were in a cardboard box. It was pretty but I wanted something more sturdy that couldn't get ruined or break. If you are reading this review, I'm sorry for your loss as my heart aches for my beautiful cat. When he had passed he was only 5.1 pounds. I wasn't sure if the small urn would work. But I purchased it anyways. And it's absolutely beautiful and his ashes fit perfectly inside. I left him inside his silk pouch and also added some of his fur inside of it.
Who Viewed This Also Viewed