Angel Dog Memorial Stone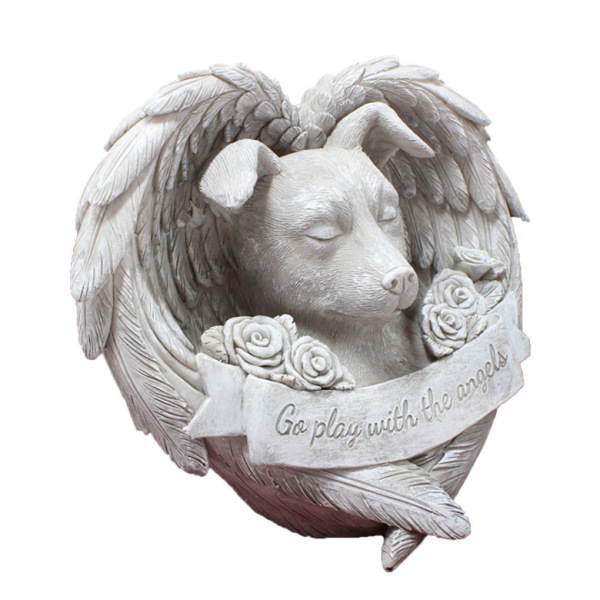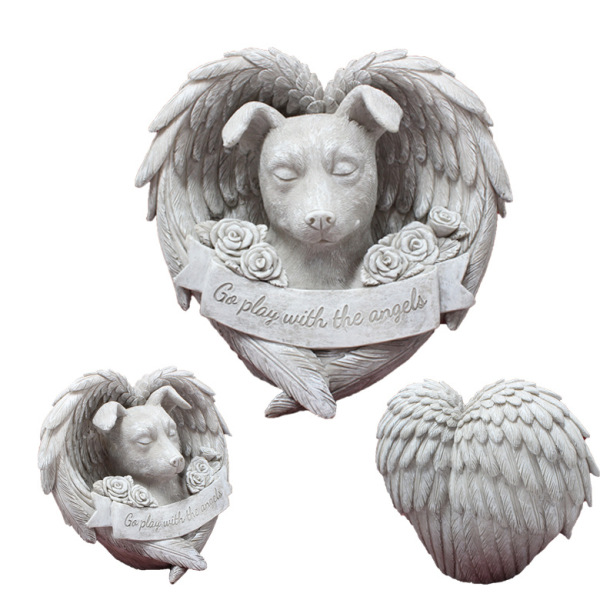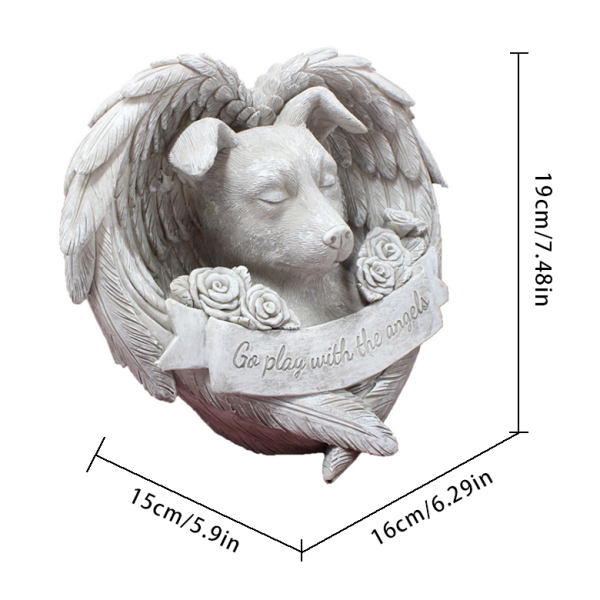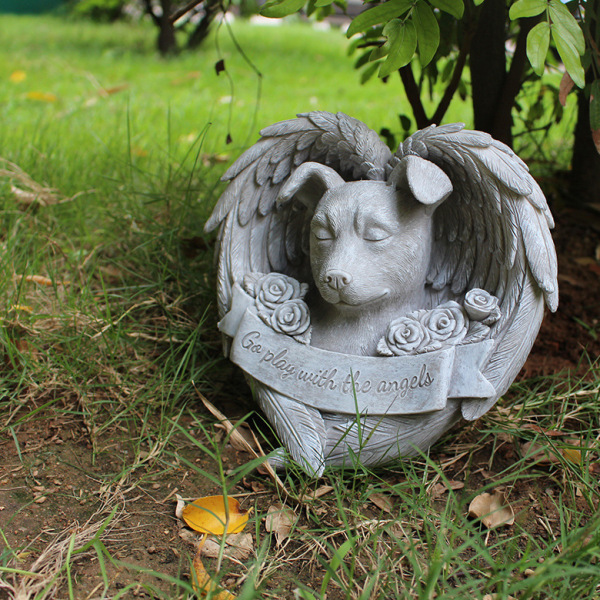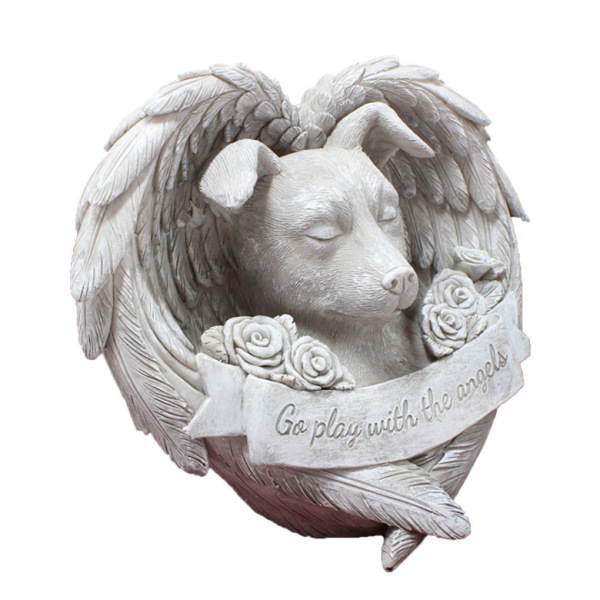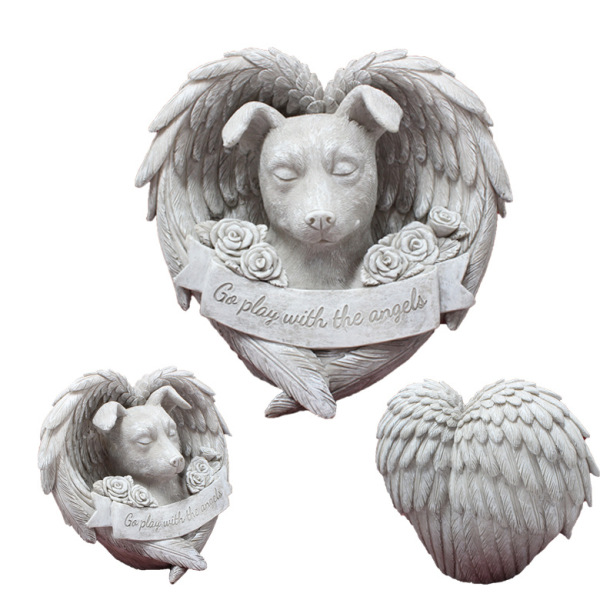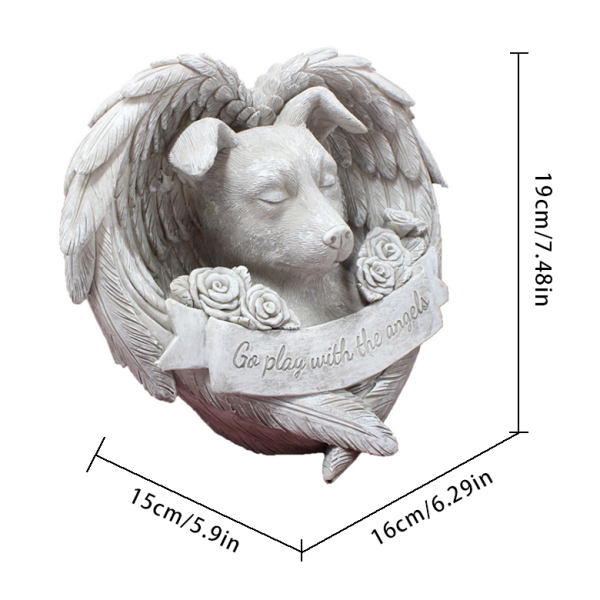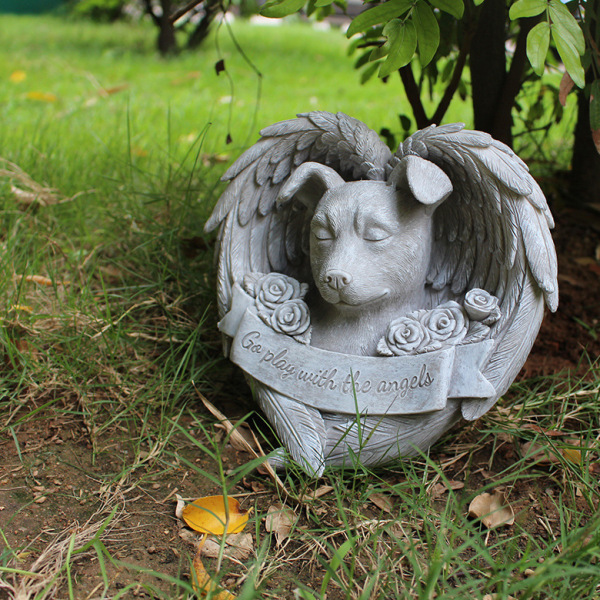 Angel Dog Memorial Stone

The dog Memorial Stone features a peaceful sleeping dog within an angel's wings in a concrete grey finish.
Handcrafted and painted with high quality resin, dog Memorial Stones are designed for indoor and outdoor use, durable and waterproof.
Crafted in detail, the dog's decor is enough to display anywhere in your home or office.
See more
Product Name: Angel Dog Memorial Stone

Product Category: DOG Headstone

Material: Resin

Ideal For Scenes: While your pets may be gone, their memories will live on forever, and pet headstone monument are a beautiful way to express our condolences when we lose our lovely baby. For Yard, Lawn, Garden, Outdoor.

Product Features

Dog Memorial Stones: Honor the memory of a lost or dead pet with our special tribute statues of peaceful sleeping dogs depicted with feathered angel wings.When we see this statue, we will feel our dogs are accompanying us.

Touching And Meaningful Gift: Displayed as grave stones at a pet's final resting place or as commemorative animal statue tributes in a place of honor in their home, this sculpture is a healing gift to loved ones.

High Quality Figurines: Hand-cast using real crushed stone bonded with durable designer resin,it is topped with a UV resistant finish.

Meaningful Design: This monument to your loyal dog can be decorated indoors, in the garden or on the lawn.

Product Display
Reviews
WRITE A REVIEW
Review:
Review is required
Picture: ( 0 / 6 )

Who Viewed This Also Viewed