Dog Leg Brace for Fix Elbow Joints Injure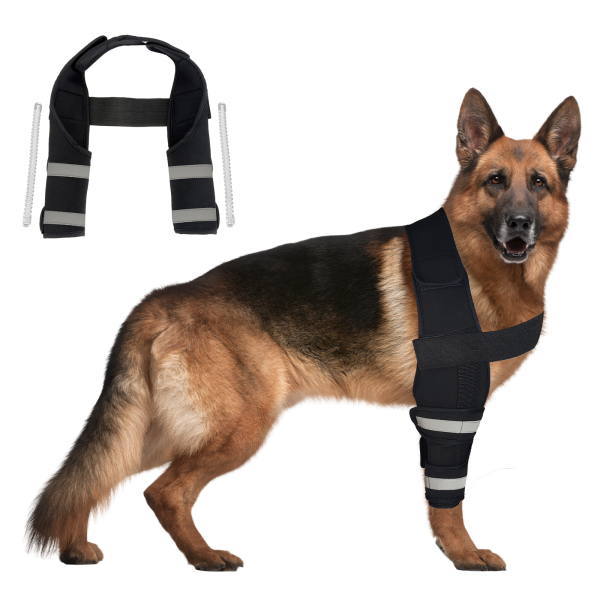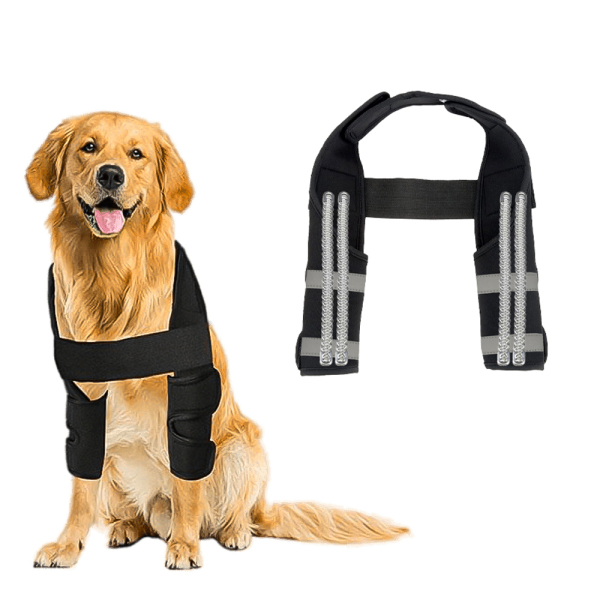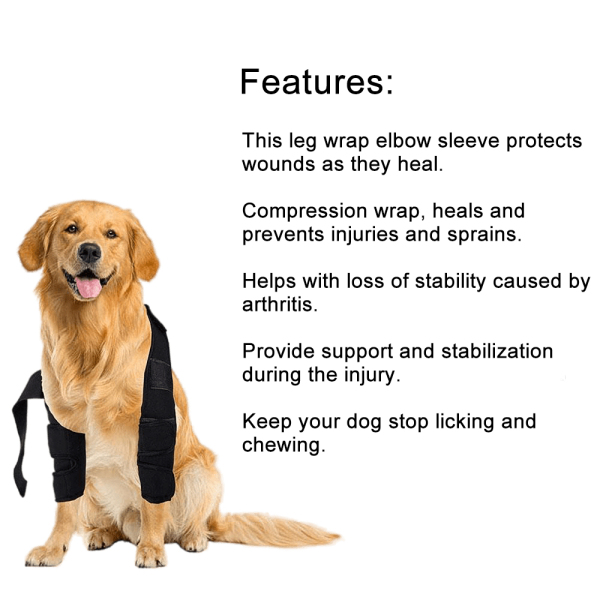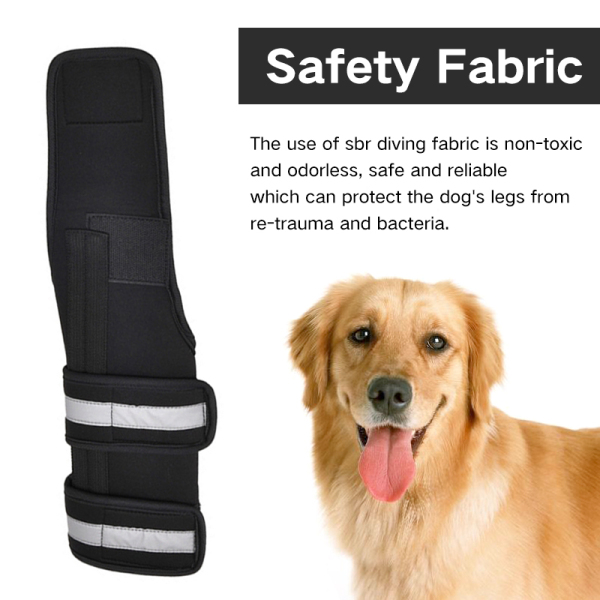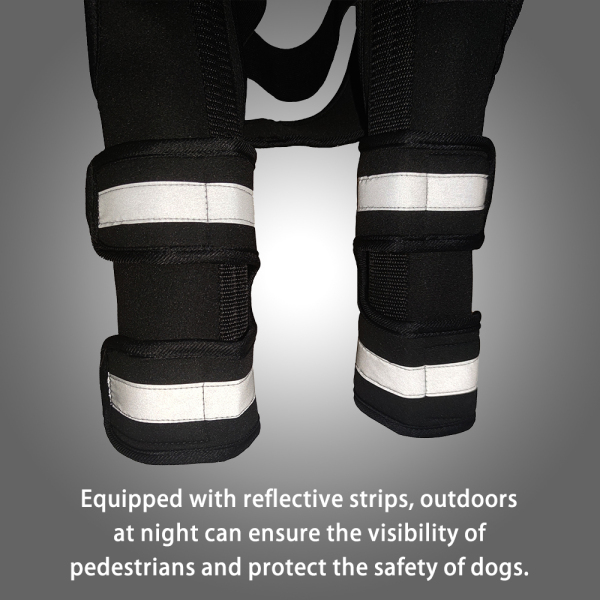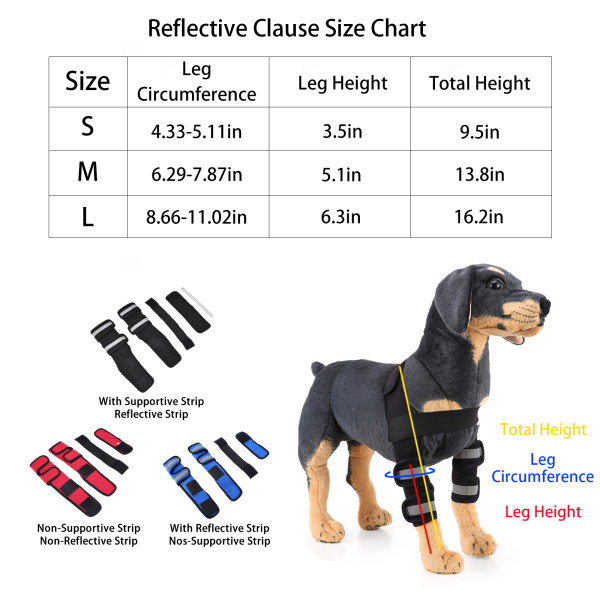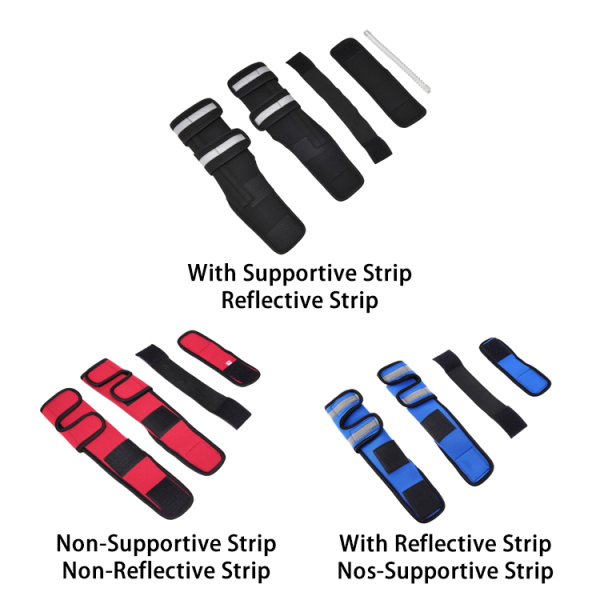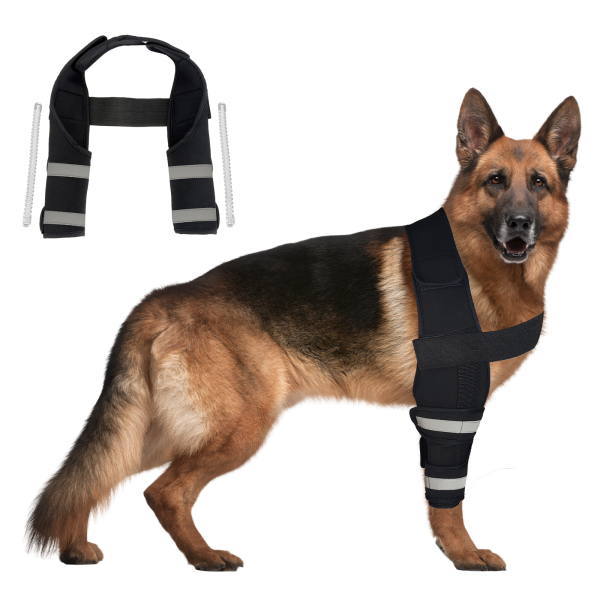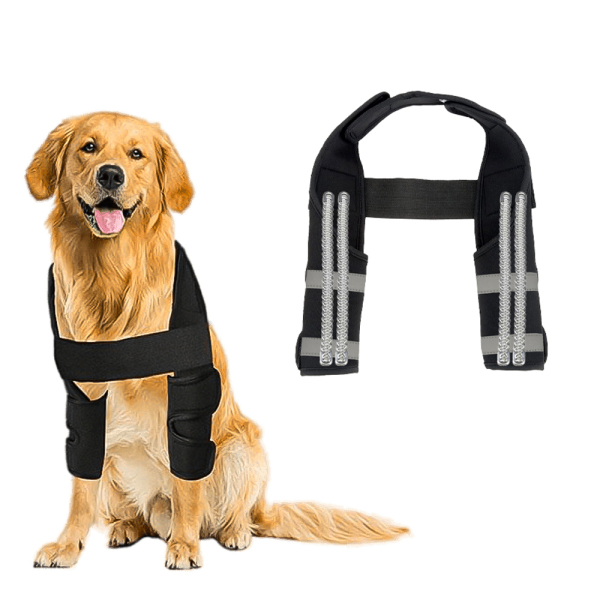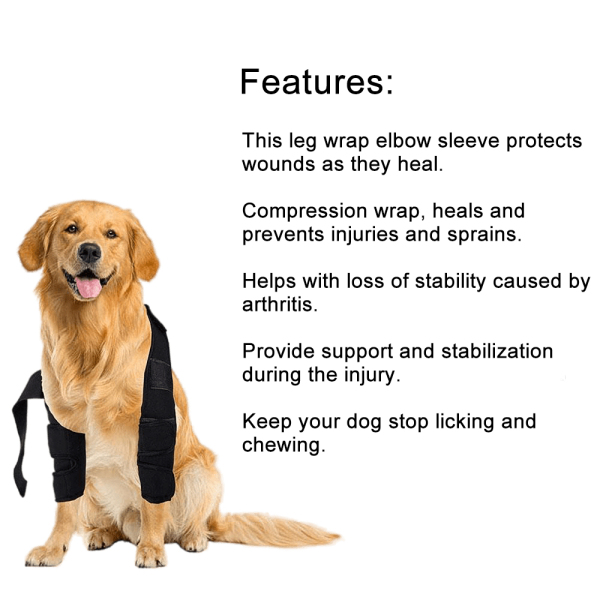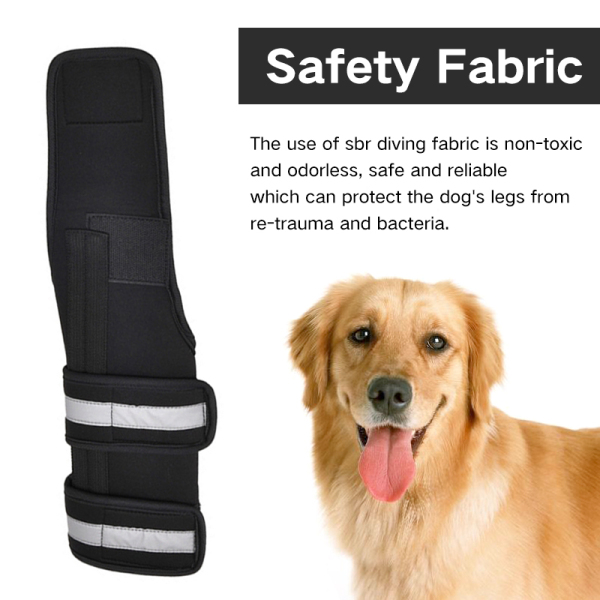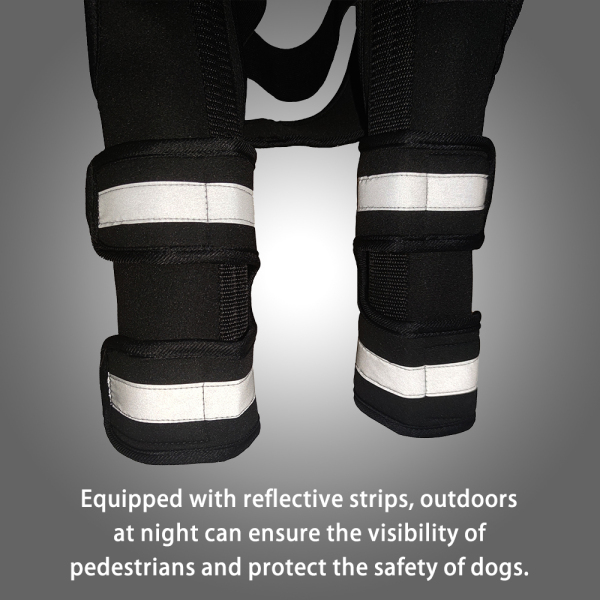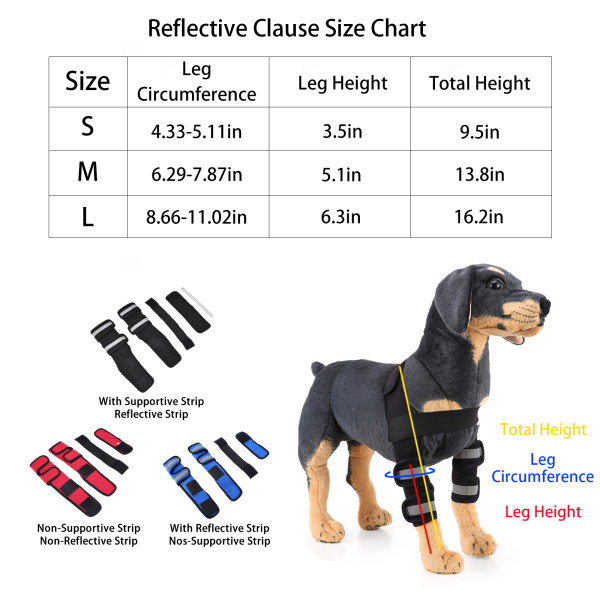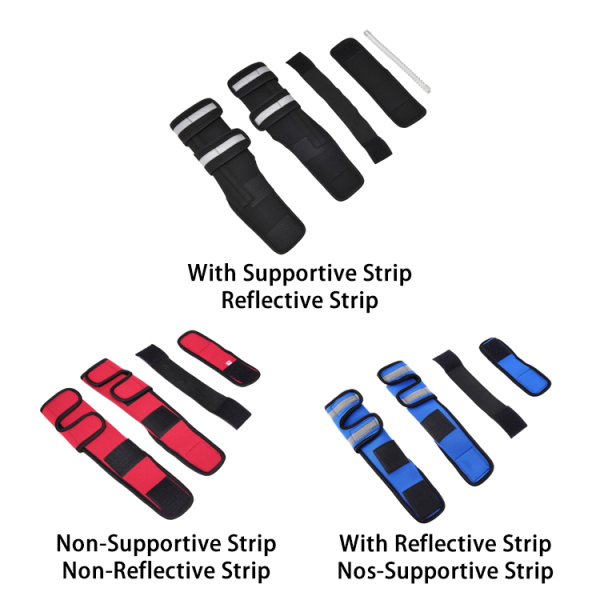 Dog Leg Brace for Fix Elbow Joints Injure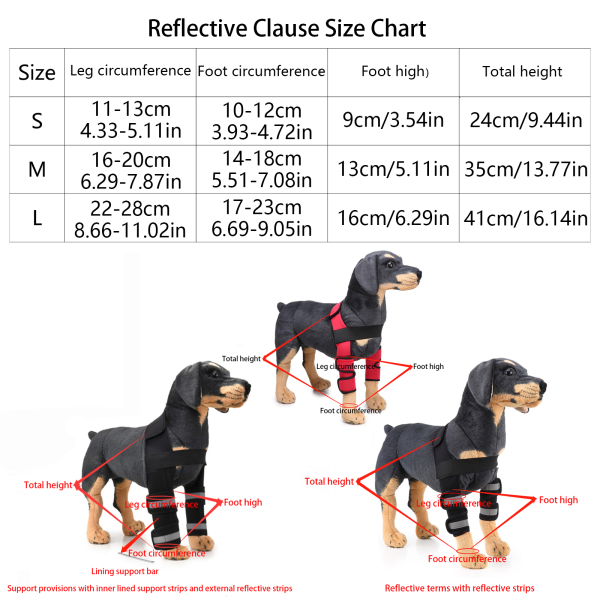 The dog elbow brace built-in metal springs offers elbow and shoulder support.
Help improve mobility in canines with elbow hygroma, dysplasia, arthritis, and shoulder dislocation, improves your dog's mobility and stability.
Help with stabilizing and supporting their hock joint. Speed up the wounds healing and prevent the skin get infection.
Vetapproved And Recommended Choice. Safe to Use.
See more
Product Name: Dog Leg Brace for Fix Elbow Joints Injure

Product Category: Knee Brace For Dogs

Material: SBR

Ideal For Breeds: Small Medium Large Dogs

Ideal For Scenes: When Your Dog Is Injured Or Has A Weak Leg Due To Arthritis, It Can Cause Mobility Problems. With Our Dog Leg Assist Straps, You Don't Have To Worry Anymore.

Product Features

High Quality Material
The material is SBR, which is delicate, soft and elastic, and has good shockproof and thermal insulation effect, which is very suitable for use as a dog leg bracket

The New Upgrade
Built-in metal springs provide stable support for your pets; for injury and sprain protection, wound healing and arthritis; with reflective strips that can be seen even at night, for your pet at night provide security.

Perfect Fit Design
The design is based on dog body structure and thus adapts perfectly to the animal and guarantees a secure fit and comfort, and provides elbow support and protection in all circumstances - standing, walking, running, jumping, sitting, or lying down.

Relief The Pain
Helps reduce inflammation by increasing joint temperature and relieves pain caused by ligament injuries, osteoarthritis.

Product Display
Reviews (4)
WRITE A REVIEW
Review:
Review is required
Picture: ( 0 / 6 )

Rating Snapshot
Select a row below to filter reviews.
Average Customer Ratings
Sort by:
Highest to Lowest Rating
Highest to Lowest Rating
Lowest to Highest Rating
Most Recent
My Rat terrier is almost 13 and she has arthritis in her shoulders and loves to run and take naps (ikr she is very unique😂) When I first put it on her she wasn't very sure about it (as u can see in the pic🤣) and then once she walked around a little she got used to it and ran around the yard through the living room she was even able to lay down with it on! 👍

The material is soft and doesn't feel like it will hurt him , has nice stretch to make looser and tighter , Medium fits my pitbull nice added small amount of Velcro around top elbow to add a little room but over all great , large would fit good aswell

Good result! The dog is now more comfortable and happier. It relieves stress on the elbow joint. The dog walked 3 miles without issue.

We took in a little toy poodle who was 14 years old. 2 weeks after we had him he pinched a nerve in his neck. Which made one of his legs not so stable and I could tell it hurt. I ordered this and used just one side. He walked around so much happier with it on. Well he wouldnt actually try to walk and not scream.
Who Viewed This Also Viewed