Ebony Dog Urns - Free Custom Nameplate Content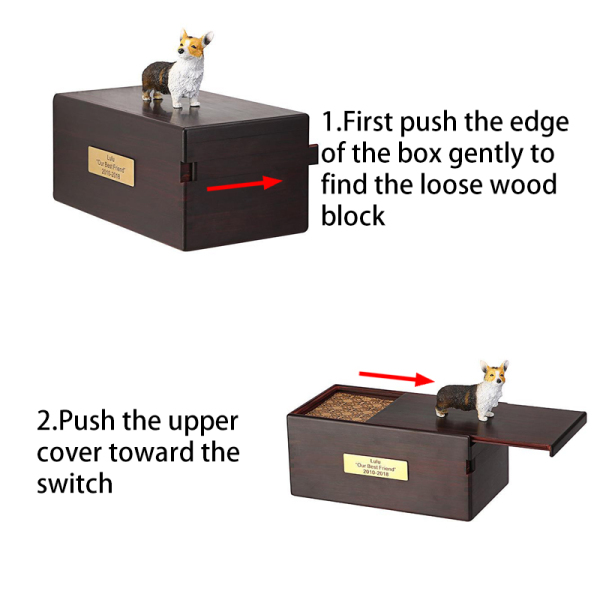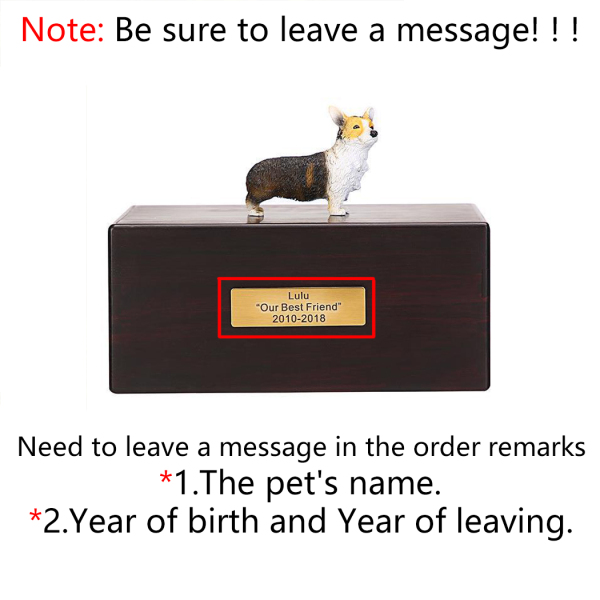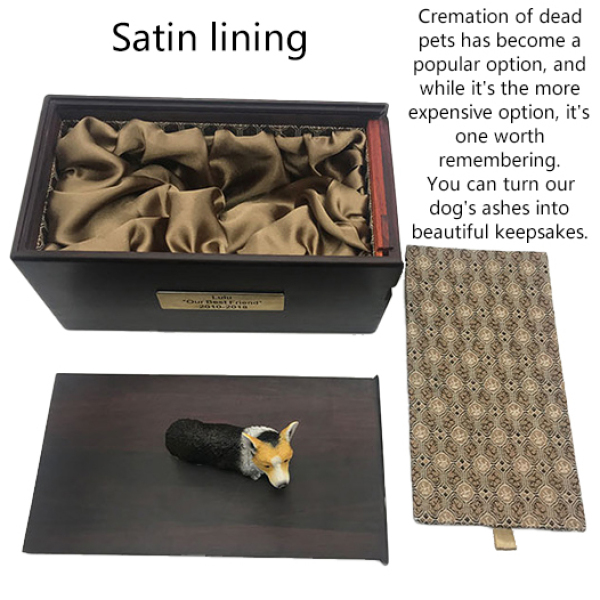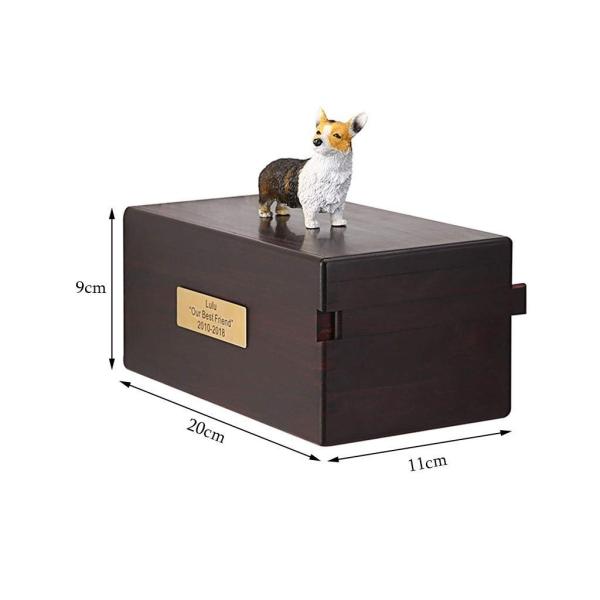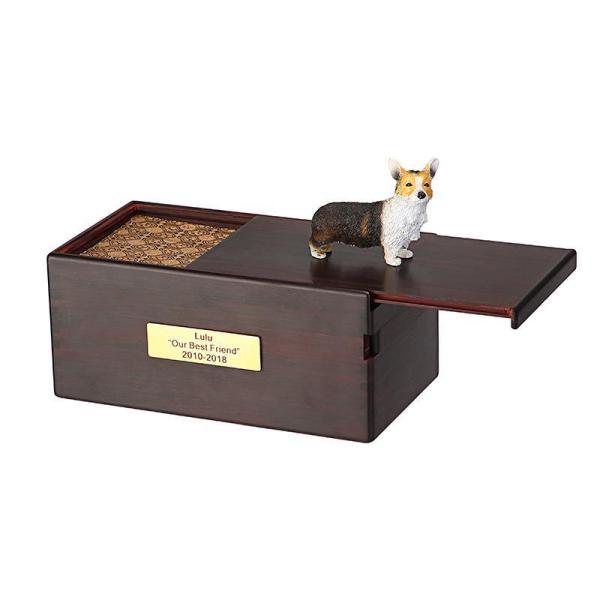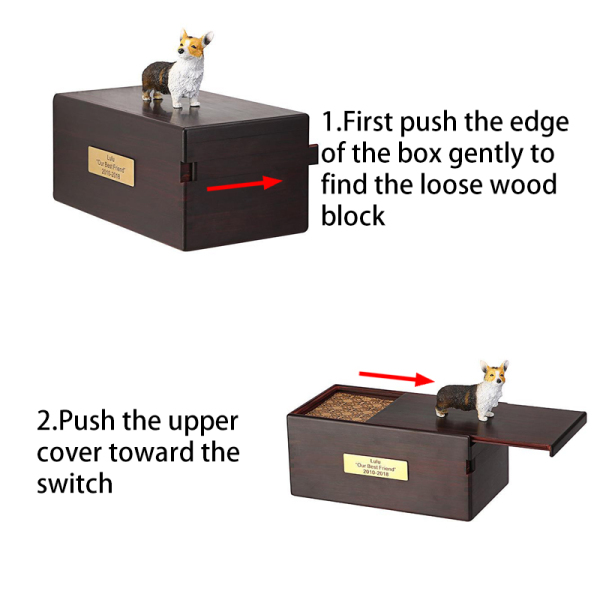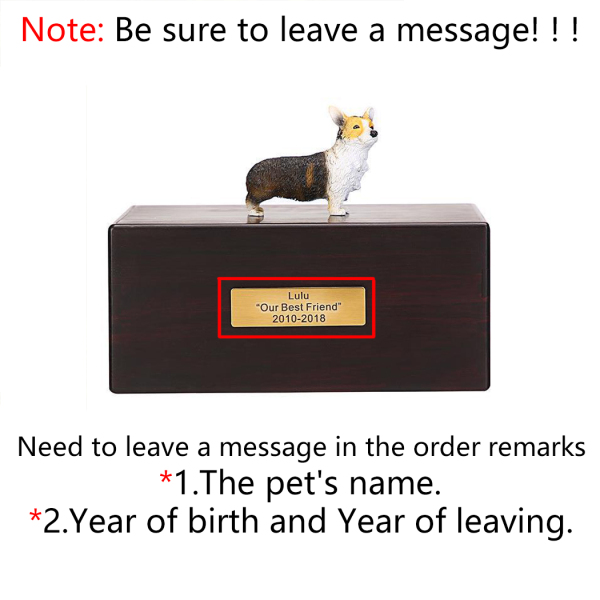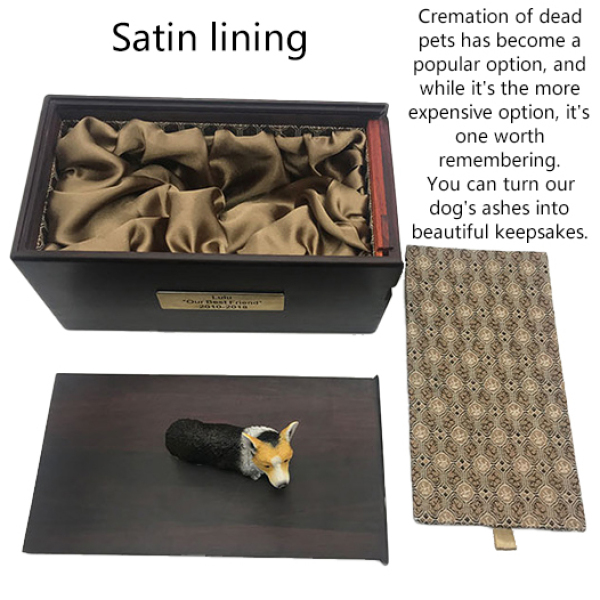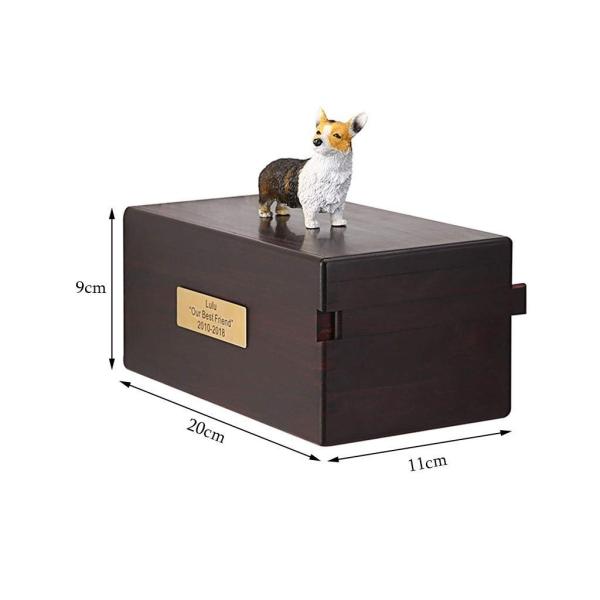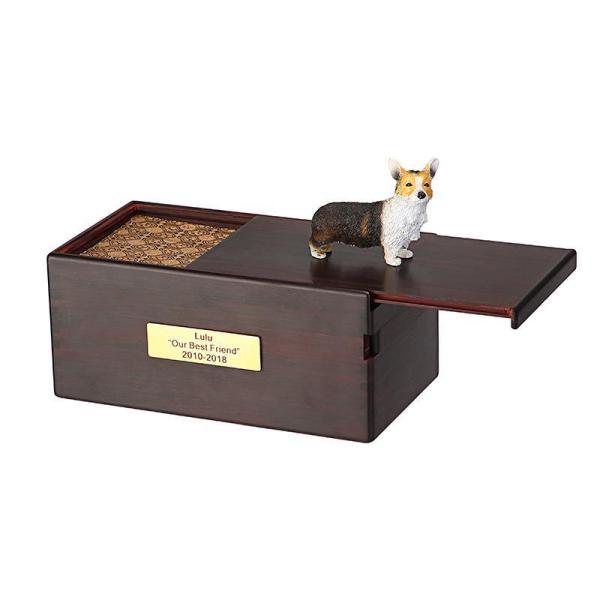 Ebony Dog Urns - Free Custom Nameplate Content

Made of high-quality ebony, moisture-proof and waterproof, with natural corrosion resistance.
Oriental mortise and tenon structure, no tools required.
Lined with satin lining for soft comfort.
Note: Free custom nameplate content, please leave a message when placing an order.
Note: If there is no message, it will not be shipped, and it will be automatically refunded within three days! ! !
See more
Product Name: Ebony Dog Urns - Free Custom Nameplate Content

Product Category: DOG Urns

Material: Ebony

Ideal For Breeds: Small Medium Large Dogs

Ideal For Scenes: While your pets may be gone, their memories will live on forever, and pet memorial boxes are a beautiful way to express our condolences when we lose our lovely baby.

Product Features

Natural High Grade Material: Made of natural high-quality black rosewood, the wood is hard, moisture-proof and waterproof, and has natural corrosion resistance. A quality pet urn expresses your love for your pets and provides your loved ones with the quality they deserve.

Mortise And Tenon Structure: No need to use tools, design is condensed with oriental craftsmanship.

Soft And Comfortable: The wooden box is lined with satin lining to give our friend a comfortable environment.

Special Design: A high-quality metal nameplate will be provided in the center of the urn, with your favorite dog sculpture on the top (the content of the nameplate will be engraved free of charge).

Product Display
Reviews
WRITE A REVIEW
Review:
Review is required
Picture: ( 0 / 6 )

Who Viewed This Also Viewed