Dog Leg Braces for Fix Hock Sprains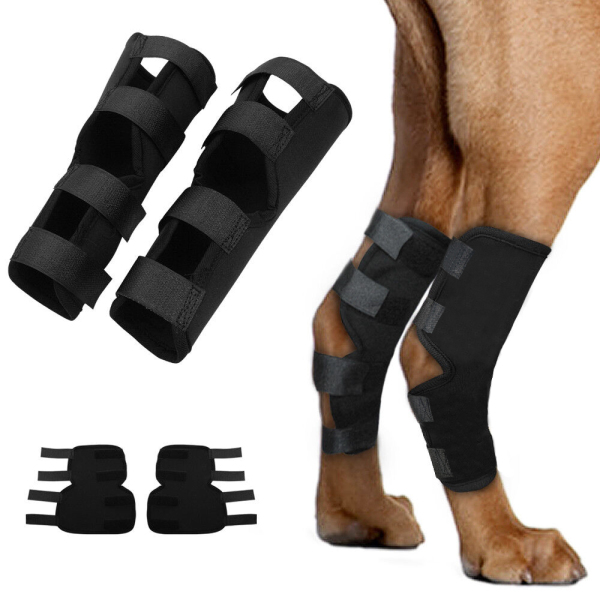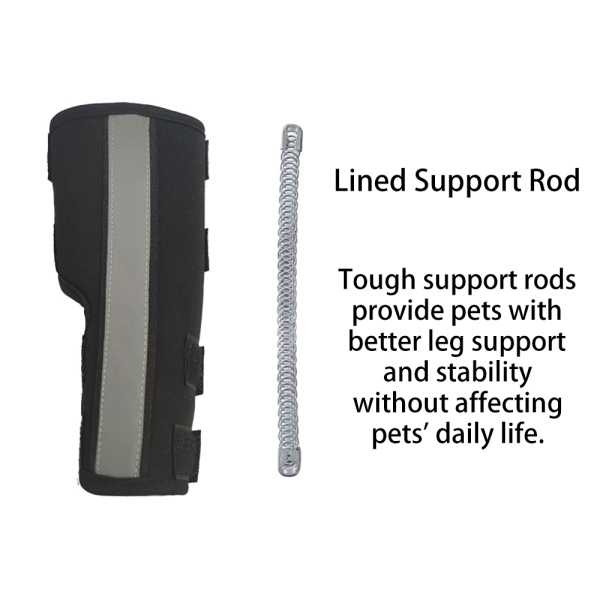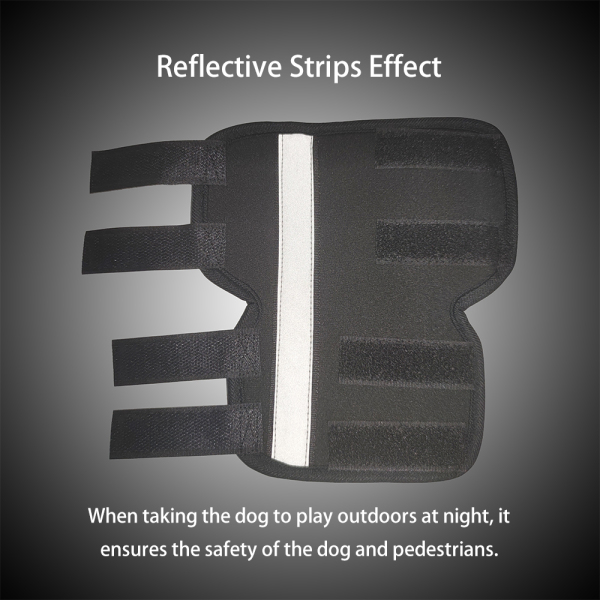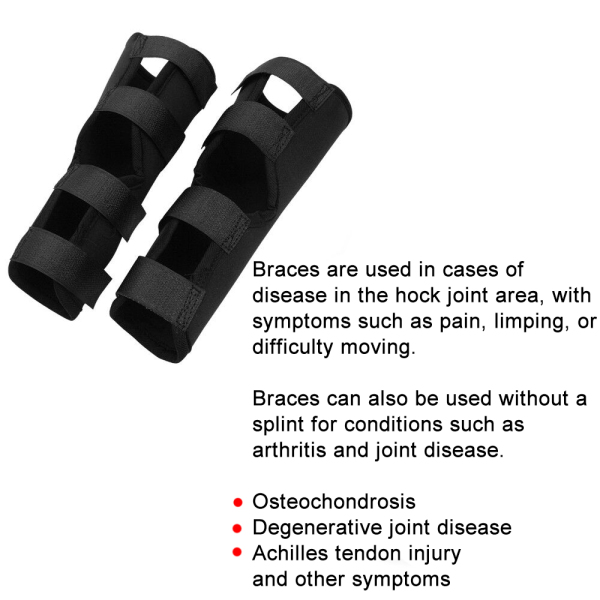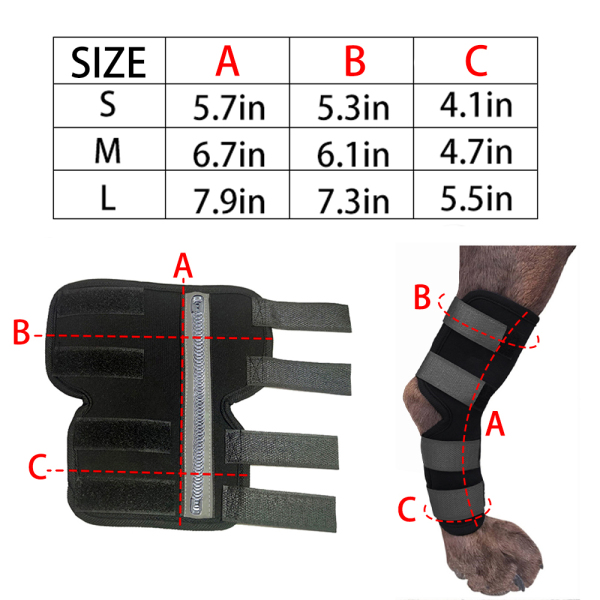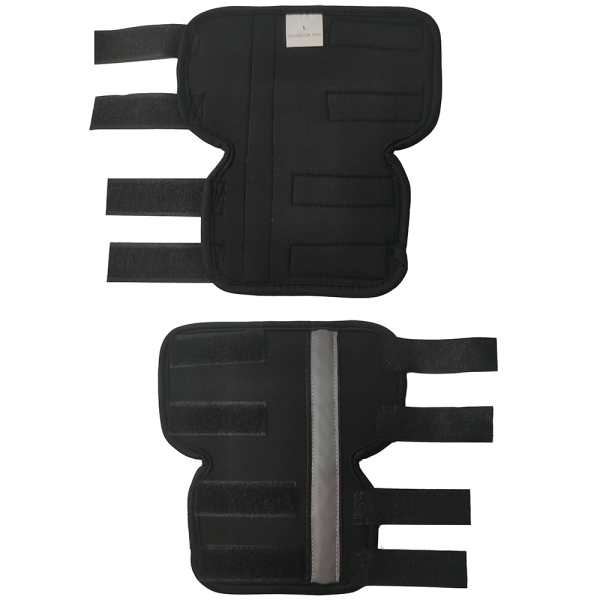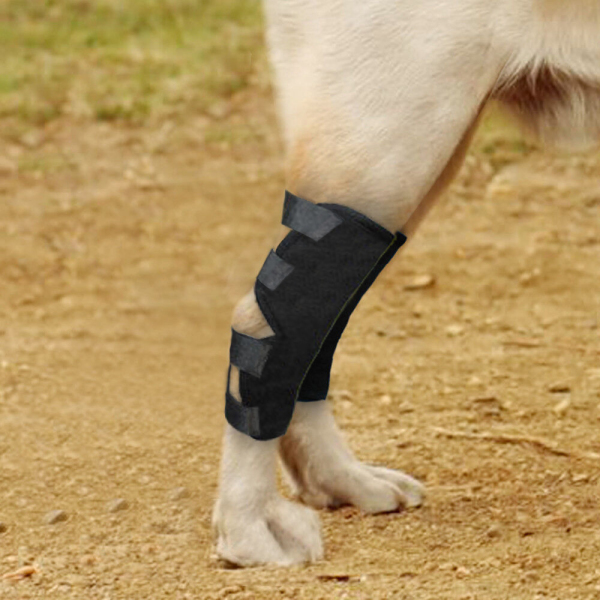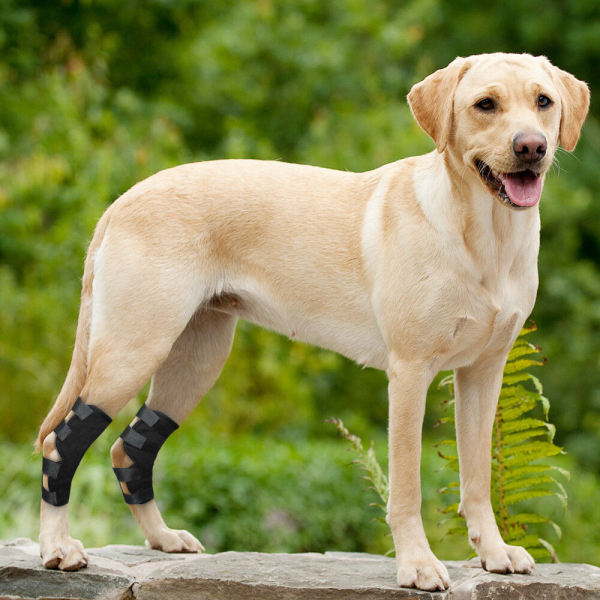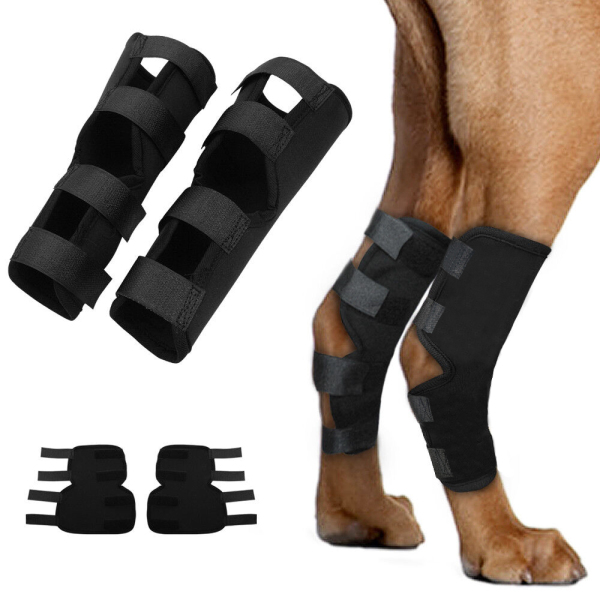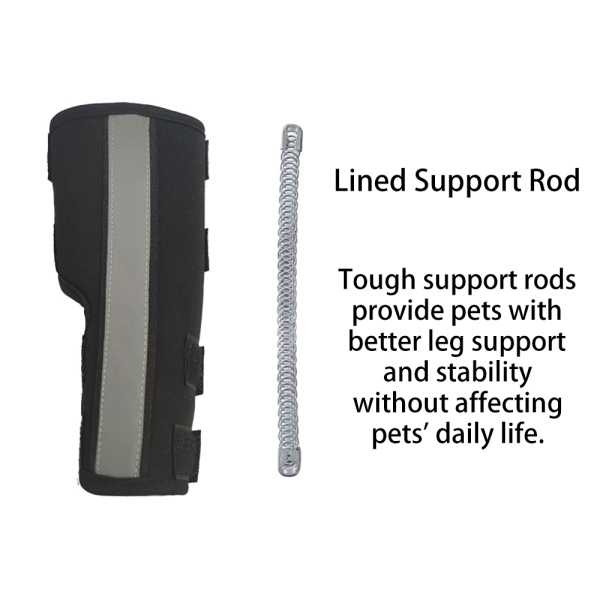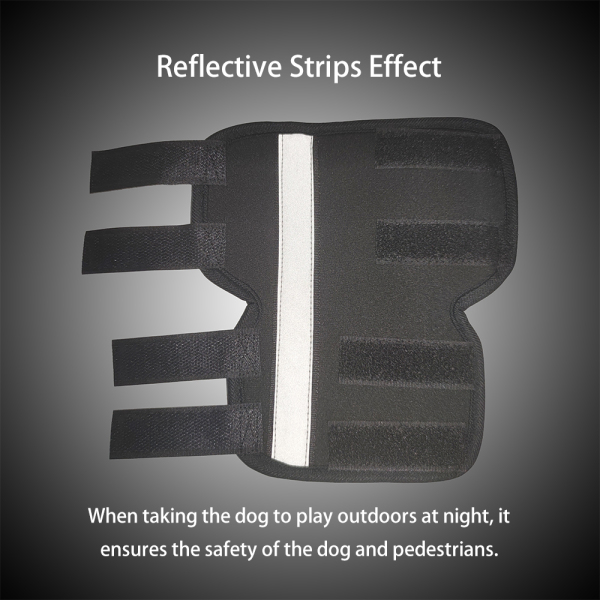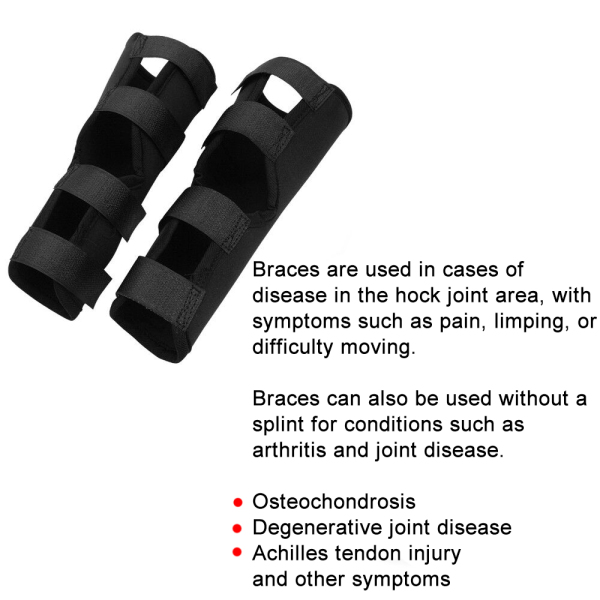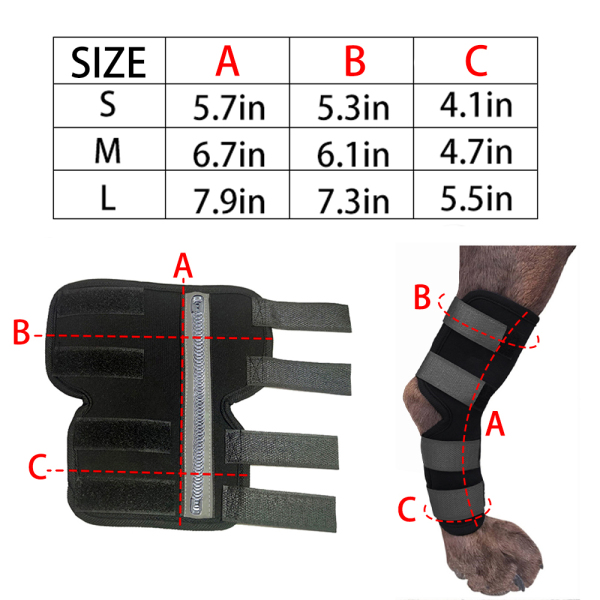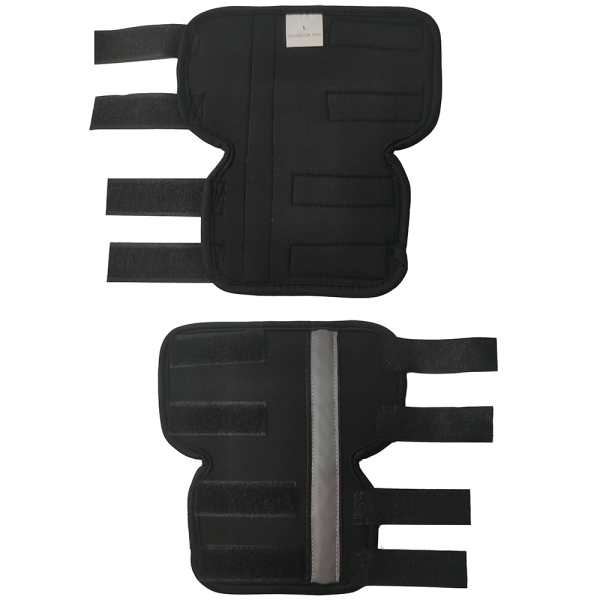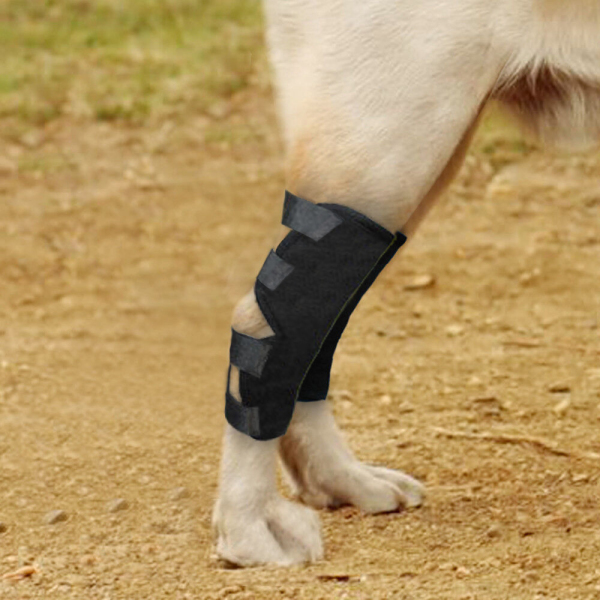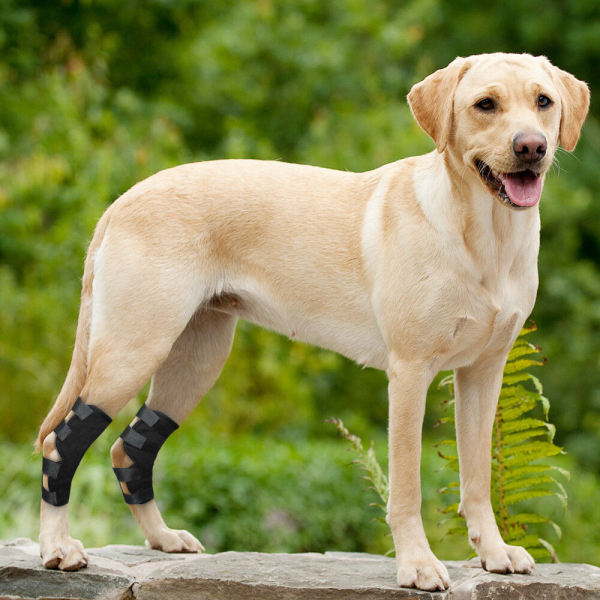 Dog Leg Braces for Fix Hock Sprains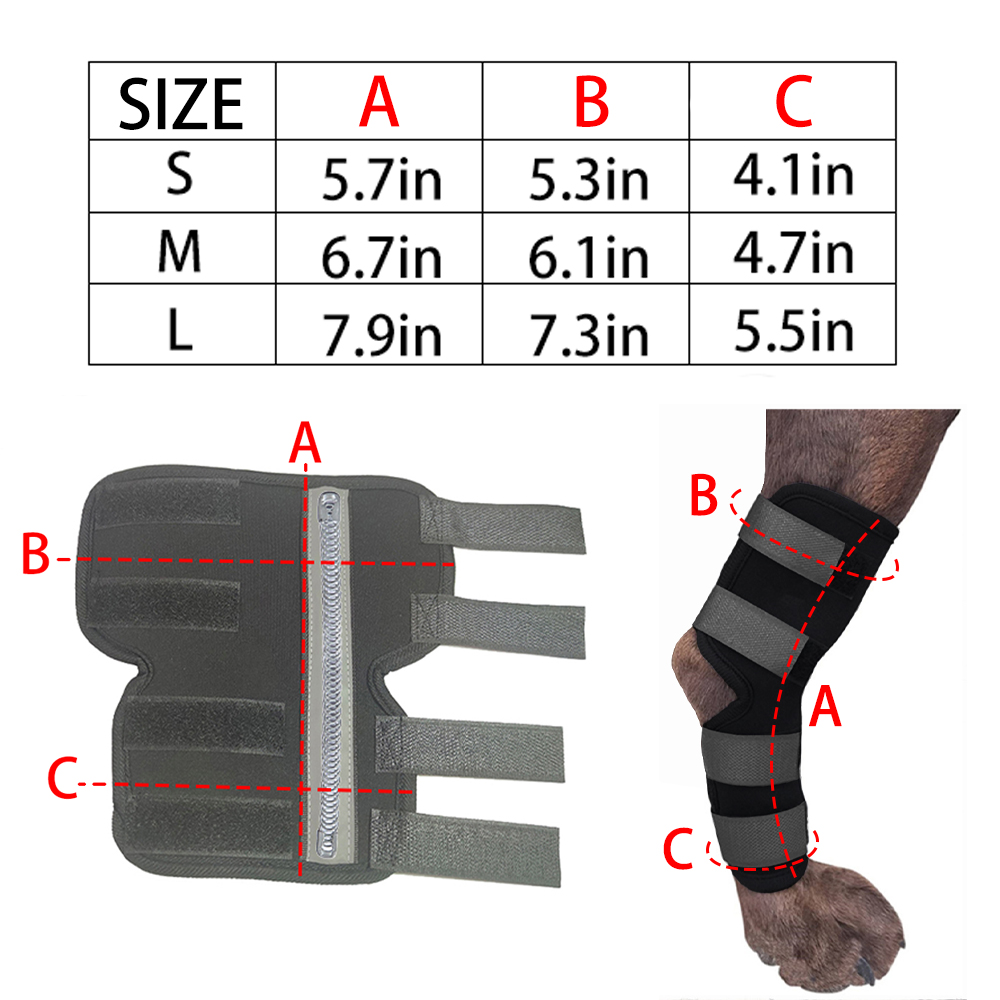 Helps protect wounds and relieve pain caused by issues such as ligament damage, arthritis and dysplasia.
Soft and breathable fabric provides compression and support in an extended period of use, while the elastic strap and snug fit offers flexibility.
Reflective strip design helps keep your dog clearly visible in dim light.
Safe to use, designed by veterinarians and tested on the most popular dog breeds for comfort, fitness and support.
See more
Product Name: Dog Leg Braces for Fix Hock Sprains

Product Category: Knee Brace For Dogs

Material: SBR

Ideal For Breeds: Small Medium Large Dogs

Ideal For Scenes: When Your Dog Is Injured Or Has A Weak Leg Due To Arthritis, It Can Cause Mobility Problems. With Our Dog Leg Assist Straps, You Don't Have To Worry Anymore.

Product Features

Ultimate Support: There are two metal bars on each dog hind leg form the splint, to provide stability to the dog leg while remaining comfortable.

Useful for Dog Heal: Good use for dogs with weak tarsus after surg-ery or due to osteo-arthritis, ligament arthritis or tendon injuries, ACL Rehabilitation.

Curve Design: Perfectly matching dog's hock joint for comfortable fit, allows your dog to act freely.

Adjustable and Secure: There are adjustable belts for each rear hind leg brace that secure the brace around hock without moving or sliding down.

Reflective straps: Provide visibility and safety in the dark. With this leg brace, regular protection for dog, not afraid of it getting injuries.

Product Display
Reviews (4)
WRITE A REVIEW
Review:
Review is required
Picture: ( 0 / 6 )

Rating Snapshot
Select a row below to filter reviews.
Average Customer Ratings
Sort by:
Highest to Lowest Rating
Highest to Lowest Rating
Lowest to Highest Rating
Most Recent
My older 14 year old Black white Lab Pit mix tore his ACL and there was no way I was going to do surgery in a dog his age. He couldn't bear any weight at all on his back legs. I looked at the reviews and thought for the price I couldn't go wrong. So I ordered two to give him extra stability. The sizing guide helps. He ended up being a small since he has small legs and hocks. They fit well and I was amazed at how well he could get around with them on. Now he can go out on his own. these supports

This is superb. It gives my dog the amount of support she needs Post-op after a de-gloving accident. I bought two so that as her muscle growth returns there is room to expand.

I have German Shepherds and all have x rayed with very good hips and OFA with AKC, My female will be 14 years old and is still a Diva. She developed some issues with her rear legs. They seamed to have very little coordination. The vet said it was not displays a but hip myelopathy caused by some arthritis in her spine that affects the nerves. It broke my heart to see her try so hard to patrol her yard which is two acres and to not have the control she needed for her rear legs. I was looking for something that would help stableize her legs and tried your product . I have the support on both hind legs. It was amazing the confidence it gave her. Her rear legs are still weak but the support for her rear legs is great. She is now walking her fence line and enjoying every new sniff. I know it is unusual to have a shepherd reach this age and still be going strong and I am so blessed to have her, and the help you provided with your product will provide a more peaceful and happy time for her.

I'm sure it would be 5 star on a dog with thicker legs. Our dog has long slim hind legs, so we are constantly adjusting it as it slides down whilst walking.
Who Viewed This Also Viewed