Dog Wheelchairs For Disabled Dogs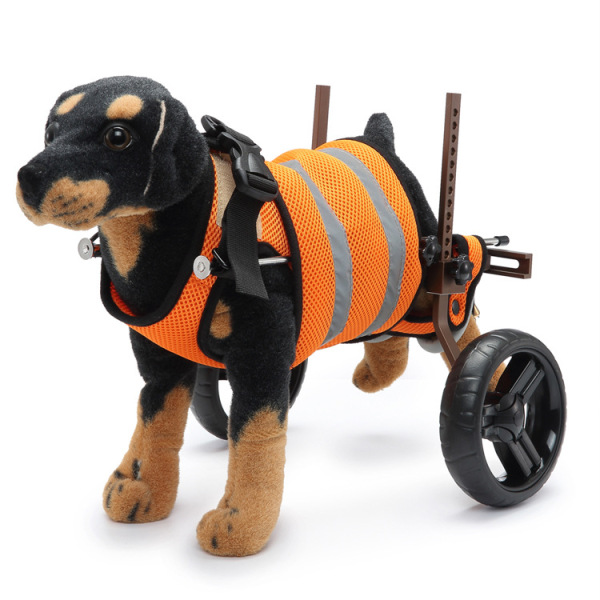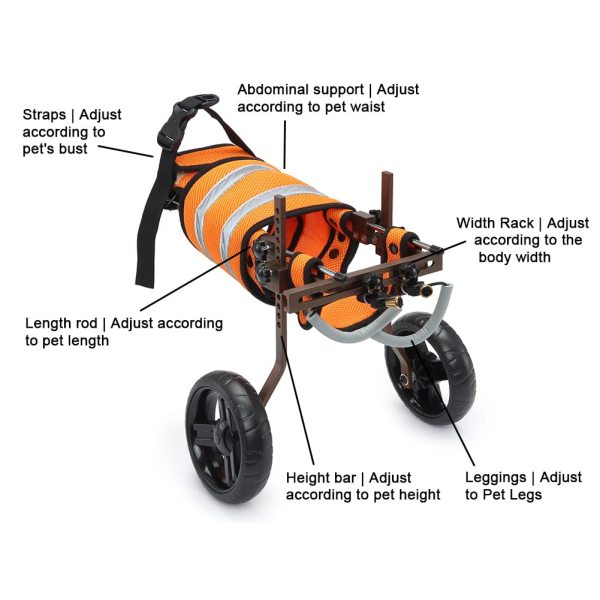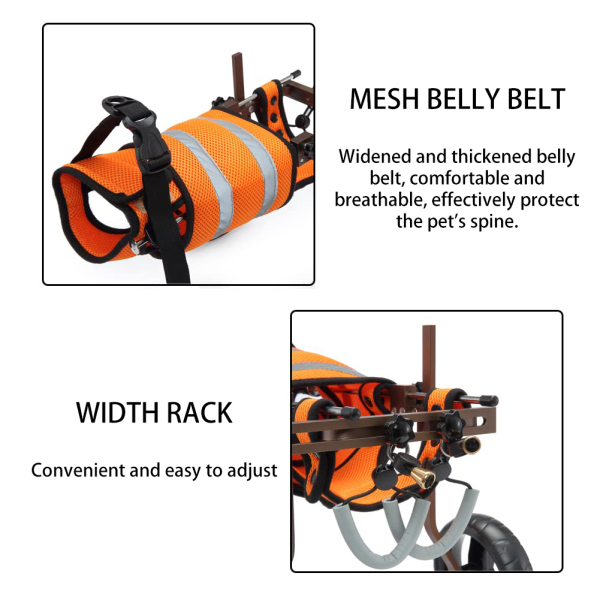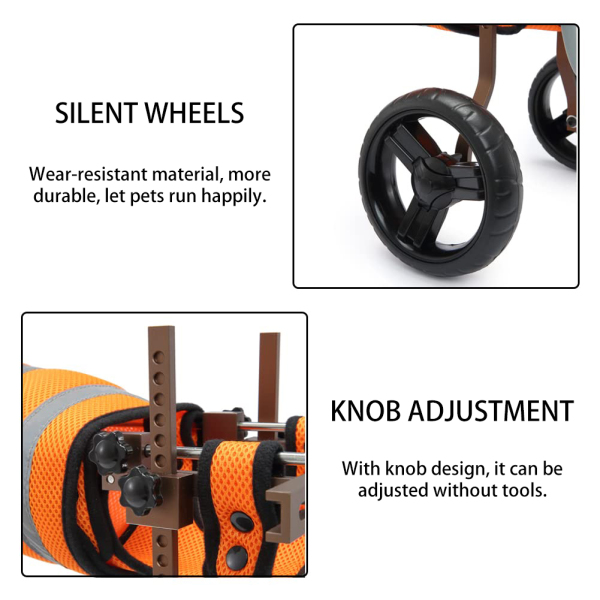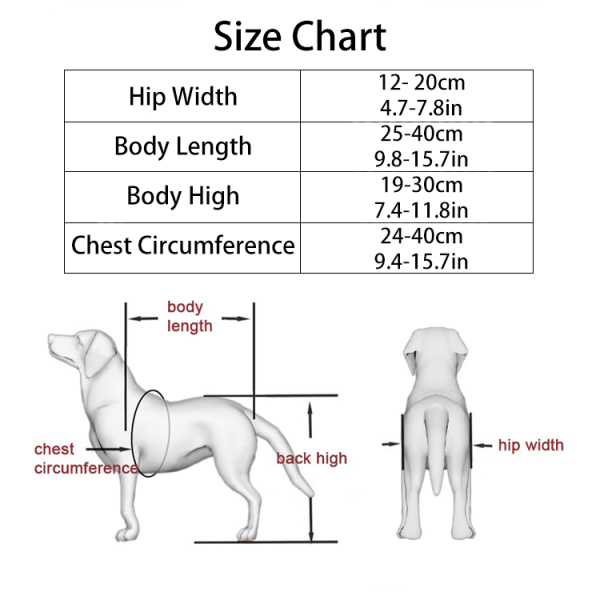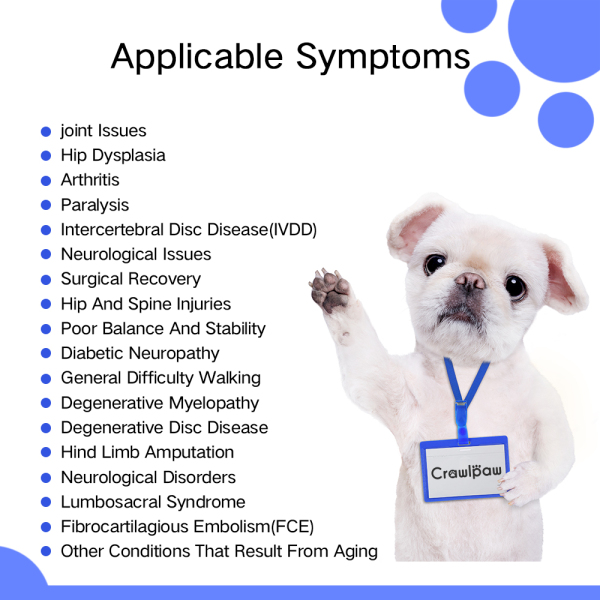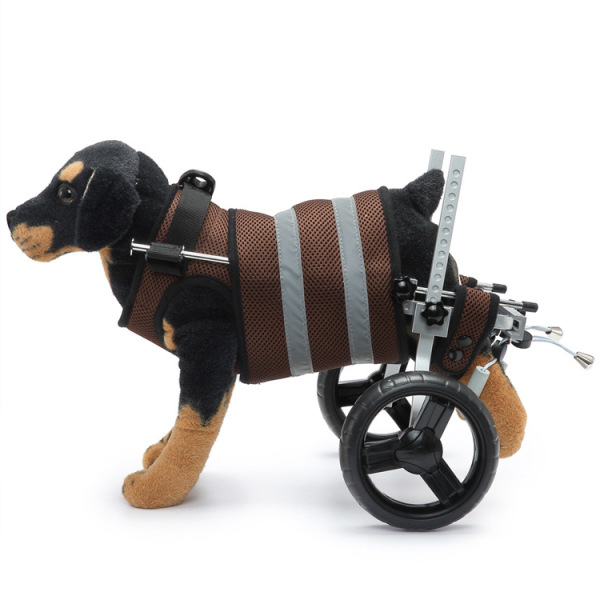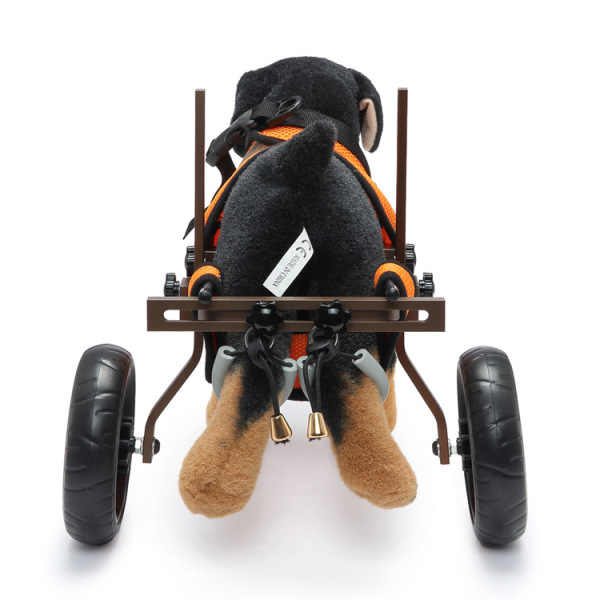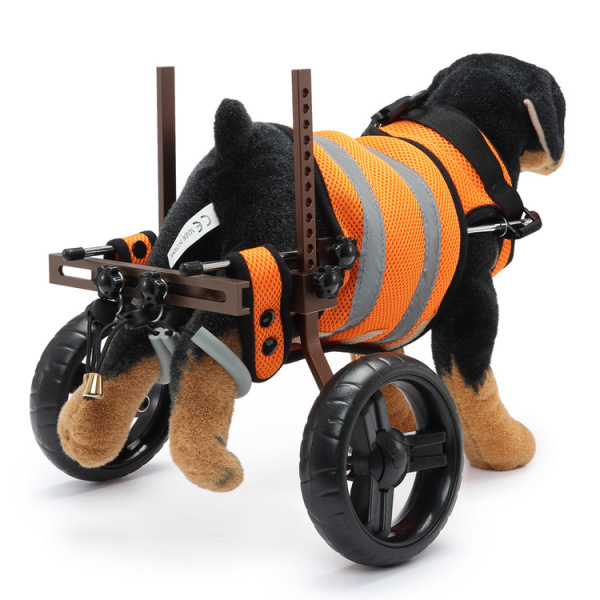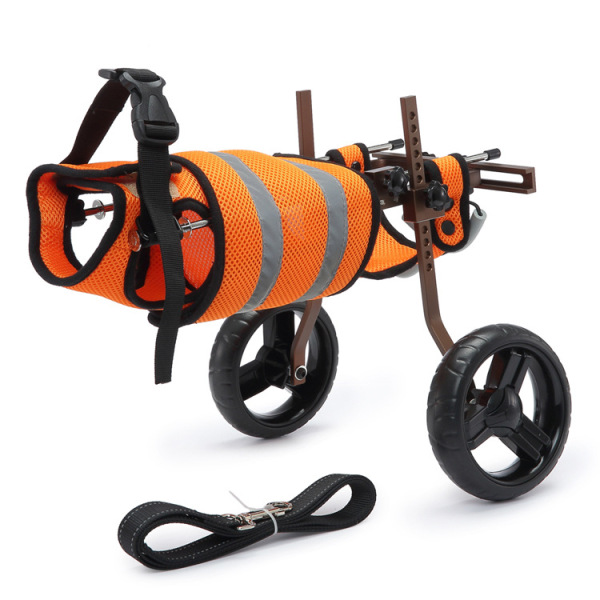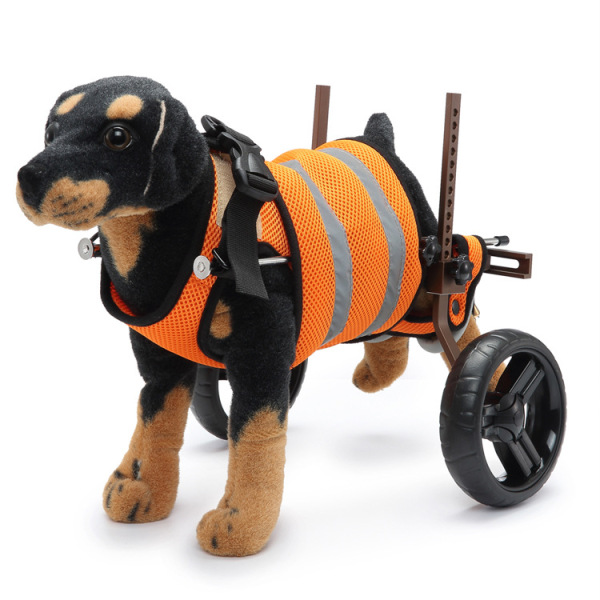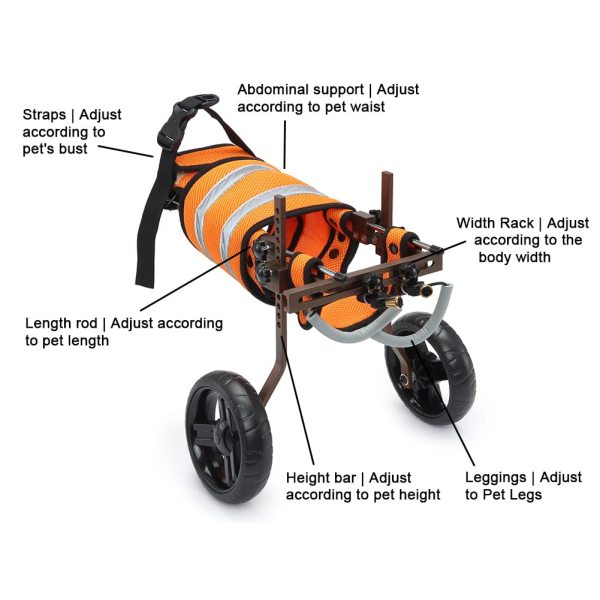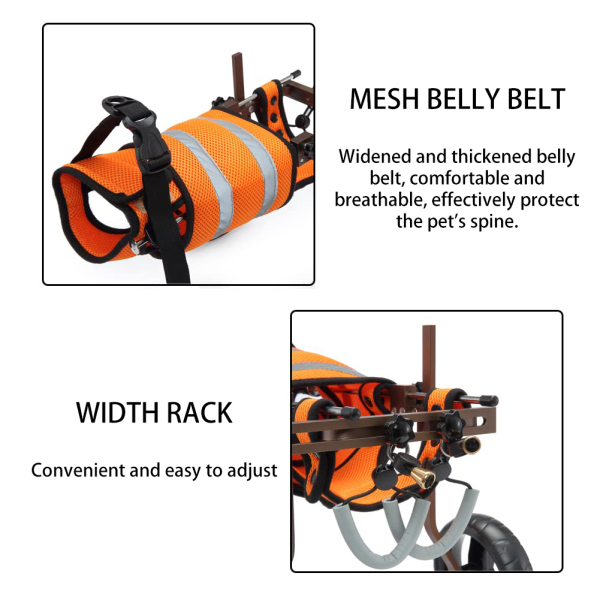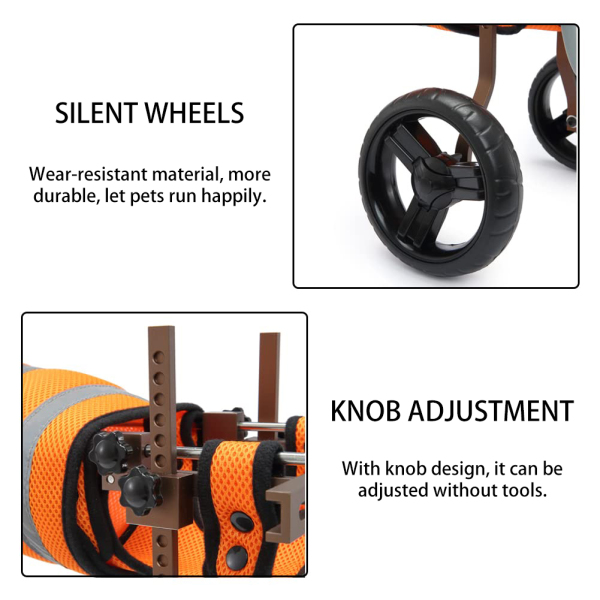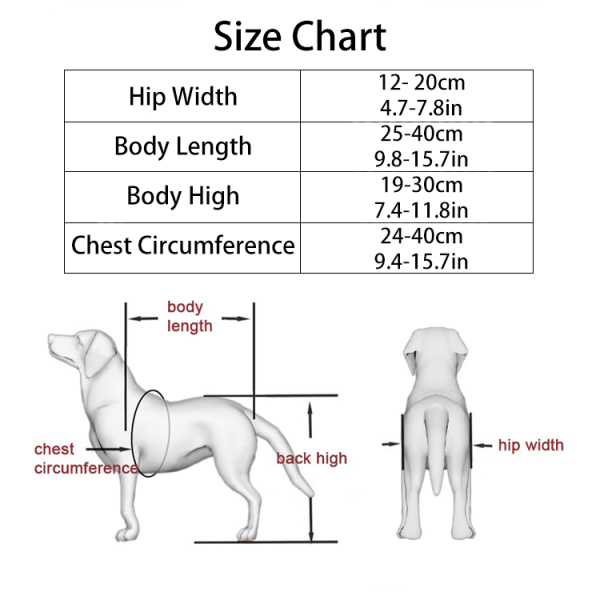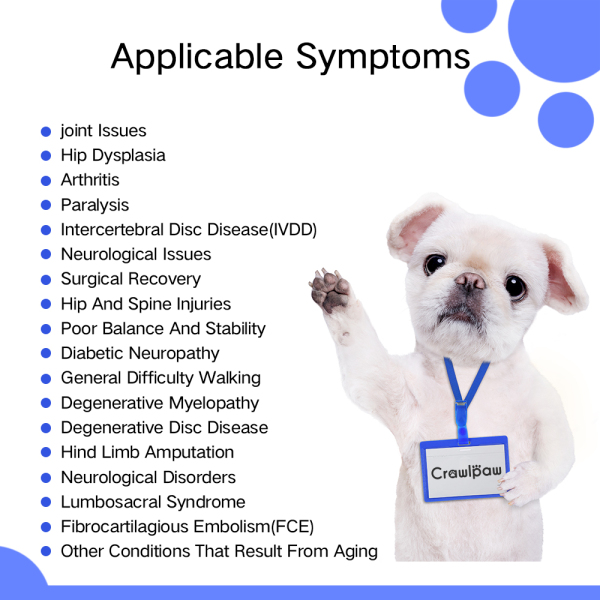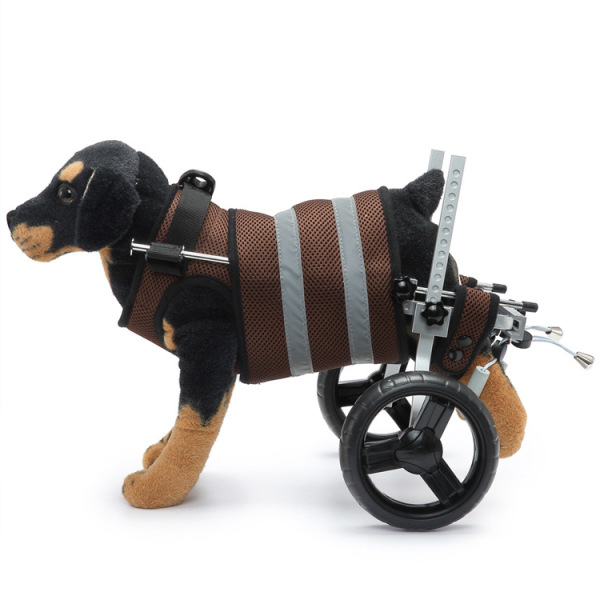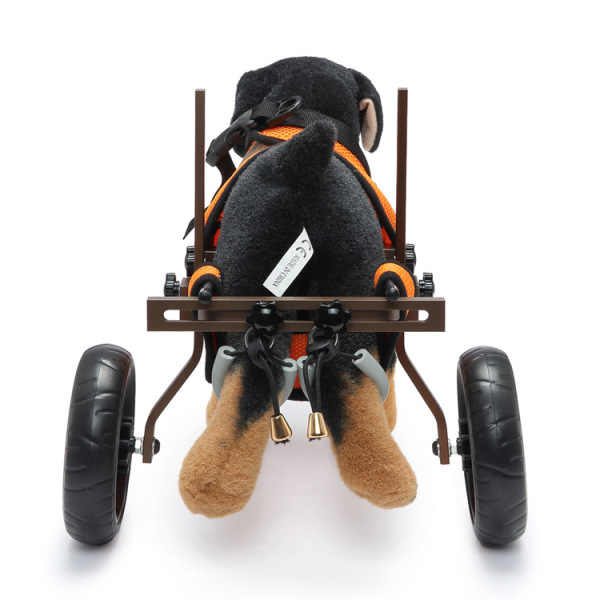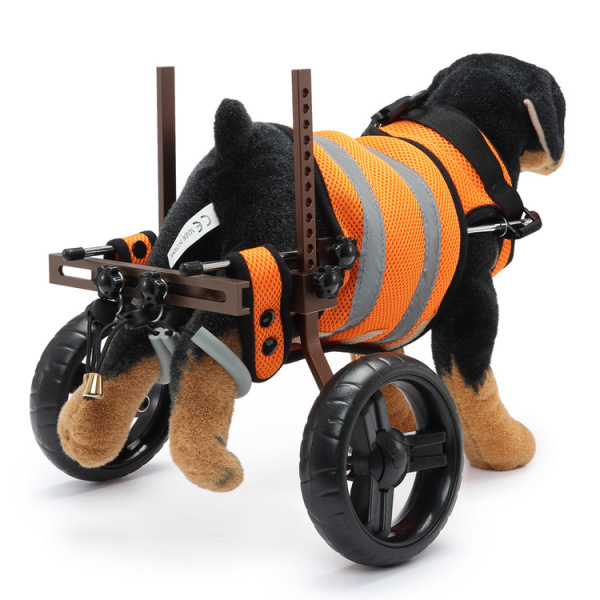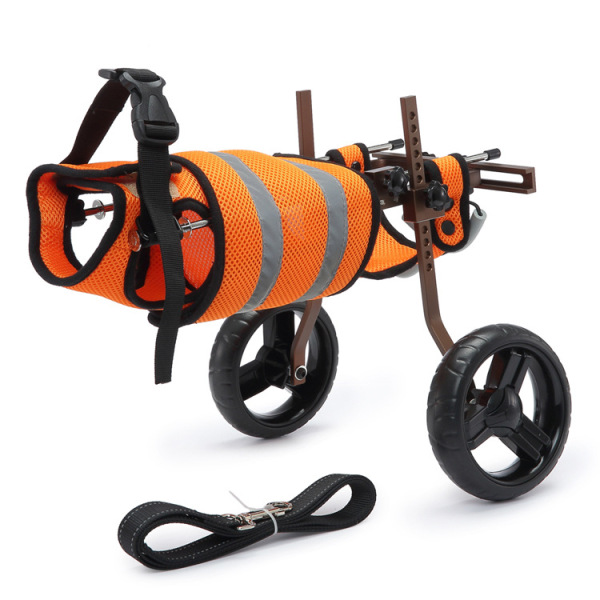 Dog Wheelchairs For Disabled Dogs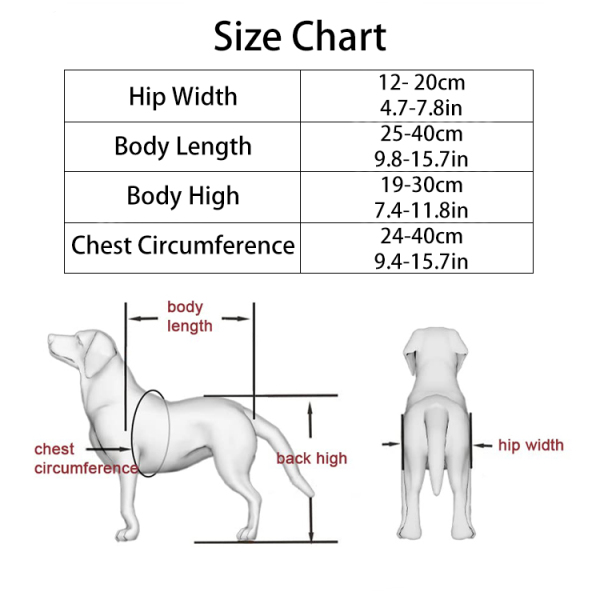 Suitable for older dogs and puppies with limited or no movement of the hind legs.
Easy installation and disassembly, light weight and easy to carry, simple operation.
Reflective strip design provides premium visibility in the dark.
Offers optimum comfort and mobility and is adjustable to keep your dog comfortable and safe.
See more
Product Name: Dog Wheelchairs For Disabled Dogs

Product Category: Dog Wheelchairs

Material: Aluminum Alloy

Ideal For Breeds: Small Medium Dogs

Ideal For Scenes: Dog wheelchairs help pets regain freedom and mobility due to injury, surgery, illness and advanced age.

Product Features

Adjustable Design
The body width adjustment plate is attached to the back of the fixed frame and has a width adjustment slot. Two adjustment knobs slide into the width adjustment slot, and are connected to the heel protector via the heel strap.

Portable And Lightweight
Made of lightweight aluminum alloy, which is durable and easy to carry. The wheelchair does not interfere with the dog's walk. provide them with a normal life.

Reflective Strips And Hook Loop
You can design with reflective strips and velcro hook, not only to provide visibility in the dark, but also to easily attach anywhere on the carrier, preventing your dog from moving or slipping.

Safe And Comfortable
This pet wheelchair has a soft rear leg hold and body fixed I-shaped harness. Provides security for pets, and the buttons on both sides can adjust the height. Premium materials and thoughtful design provide your pet with the most comfortable experience.

Product Display
Reviews
WRITE A REVIEW
Review:
Review is required
Picture: ( 0 / 6 )