Dog Headstones Outdoor Customizable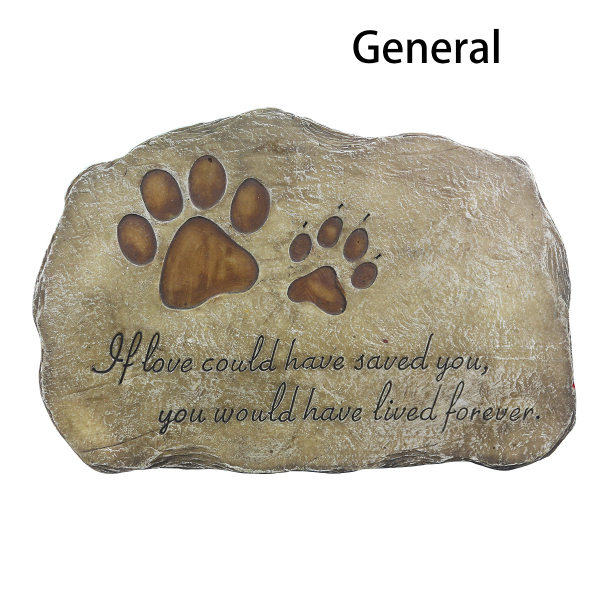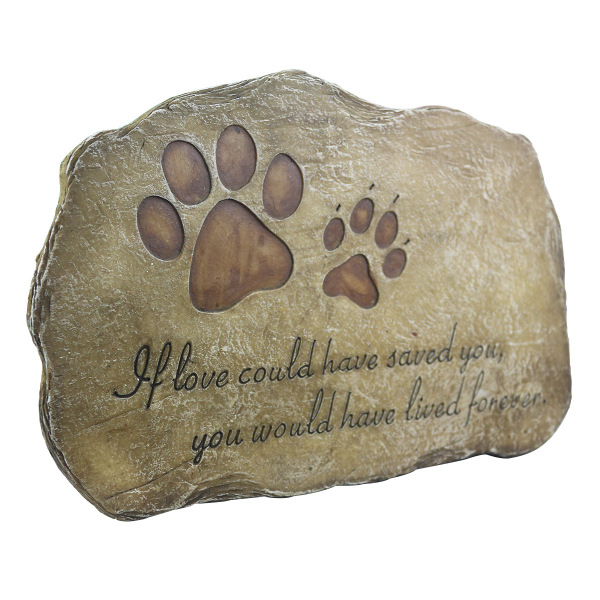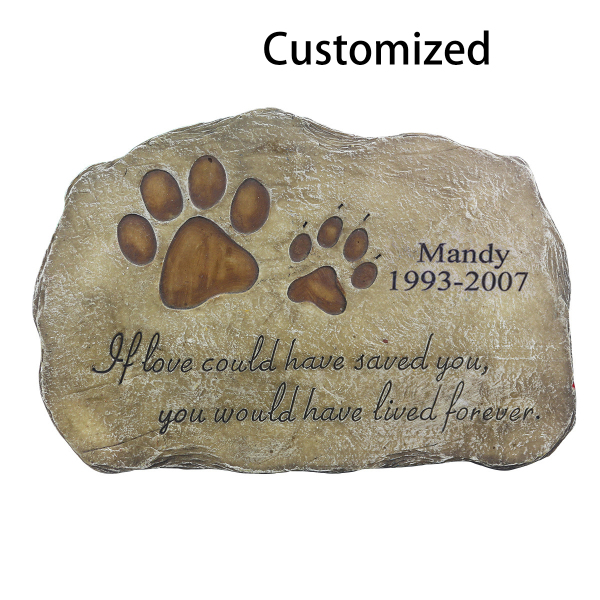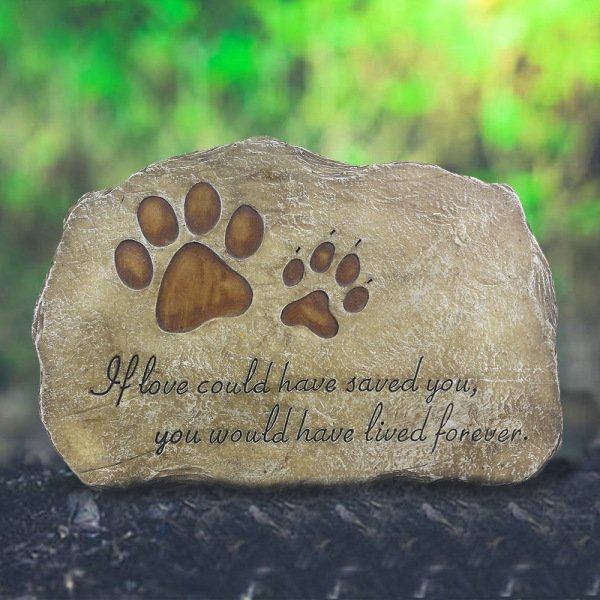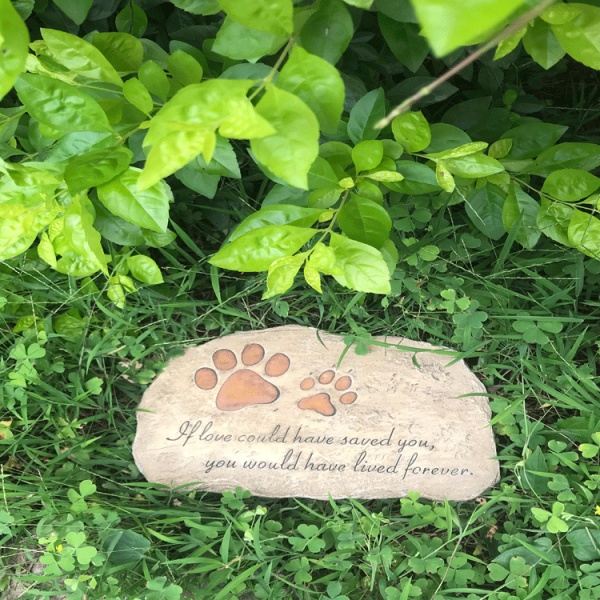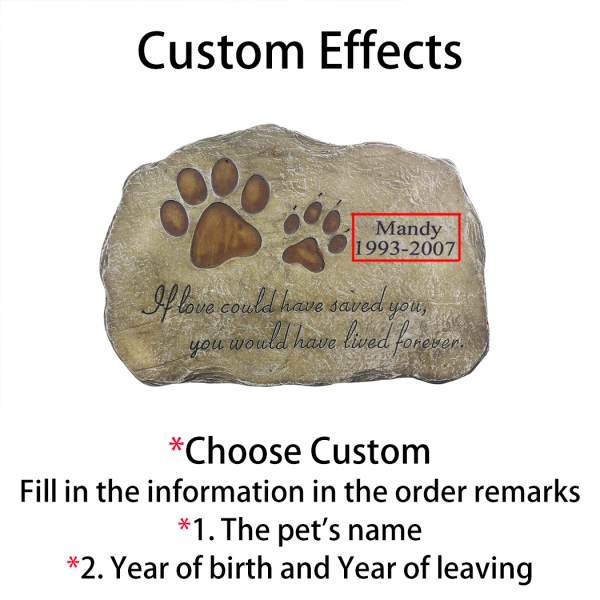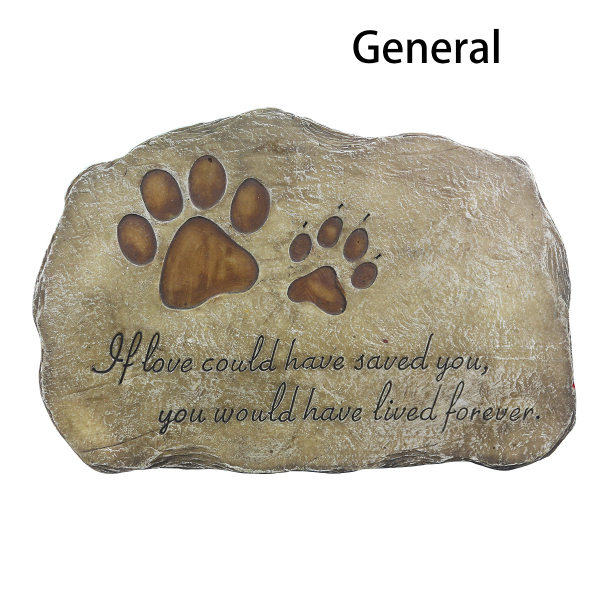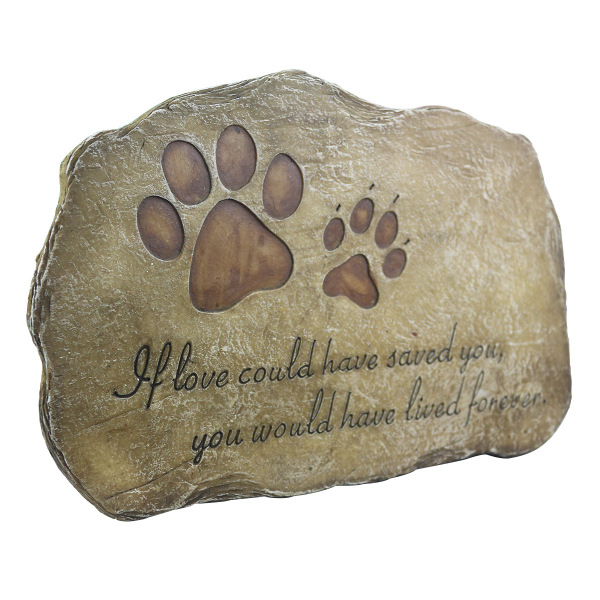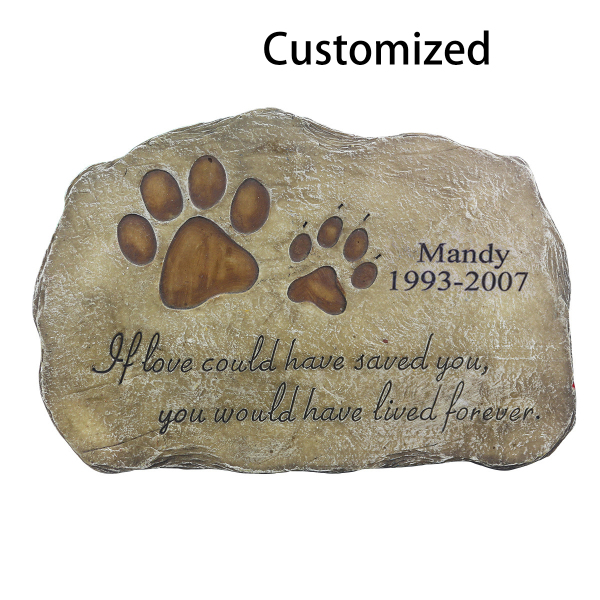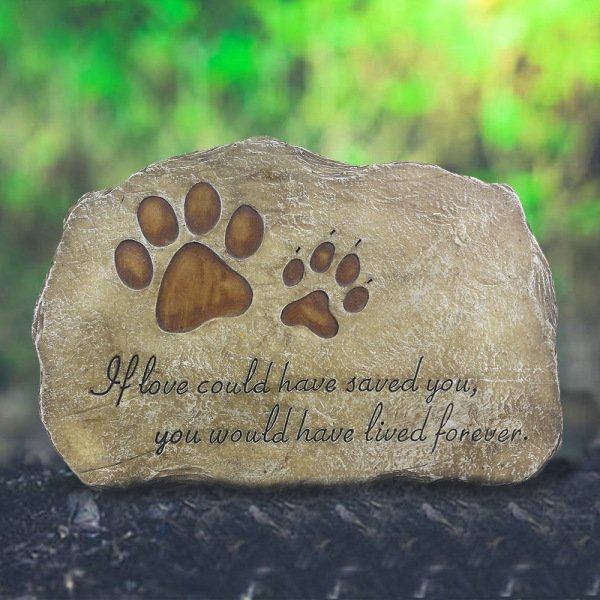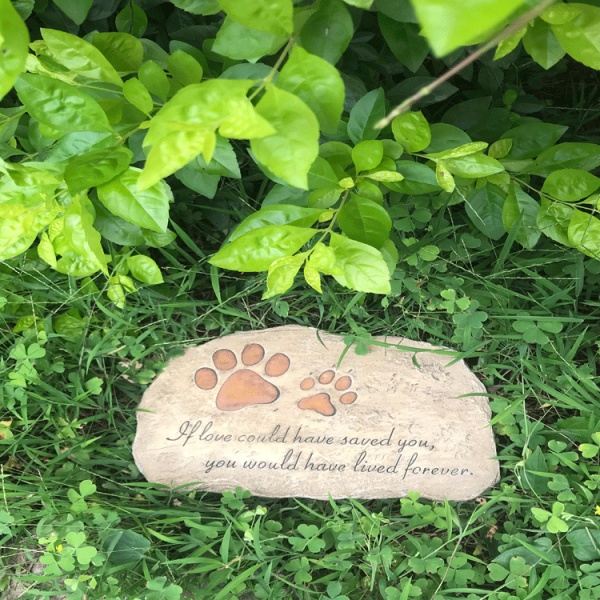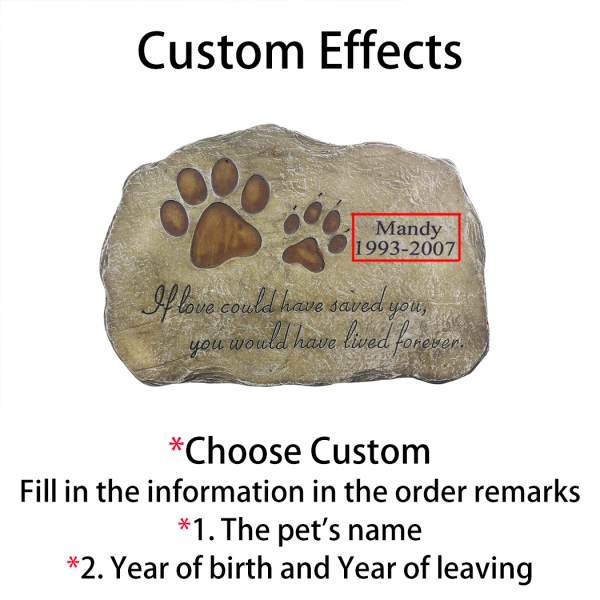 Dog Headstones Outdoor Customizable

The text on the tombstone: If love could have saved you, you would have lived forever.
Makes a touching remembrance piece for your beloved dog, cat or pet who has passed, but will always be in your heart.
To ensure that the dog gravestone is unique, each piece is hand-printed and cast by our skilled artisans.
Treated with a special finish for protection against the sun and weather.
NOTE: If you choose to customize, you need to remark the information in the order.
See more
Product Name: Dog Headstones Outdoor Customizable

Product Category: DOG Headstone

Material: Resin

Ideal For Scenes: While your pets may be gone, their memories will live on forever, and pet headstone monument are a beautiful way to express our condolences when we lose our lovely baby. For Yard, Lawn, Garden, Outdoor.

Product Features

High Quality Material: This pet memorial stepping stone is Made of resin material, featured by painted surface, with paw pattern.

Printed Stone: The text on the tombstone: If love could have saved you, you would have lived forever.

Forever Friends: Pets are part of the family, and the love and friendship they bring is worth celebrating.

Remember Your Loss: Makes a touching remembrance piece for your beloved dog, cat or pet who has passed, but will always be in your heart.

Wide Applications: Place the stone next to the walkway, under your favorite tree, next to a flowerbed, or on a corridor or patio.

Product Display
Reviews
WRITE A REVIEW
Review:
Review is required
Picture: ( 0 / 6 )

Who Viewed This Also Viewed