Product Name: Dog Whistle Ultrasonic Dog Whistle With Bracelet
Product Category: DOG Clickers & Whistles
Material: Brass
Idearal For Breeds: Small Medium Large Dogs
Idearal For Scenes: Make training your dog easier and more enjoyable with this training whistle.
Size Chart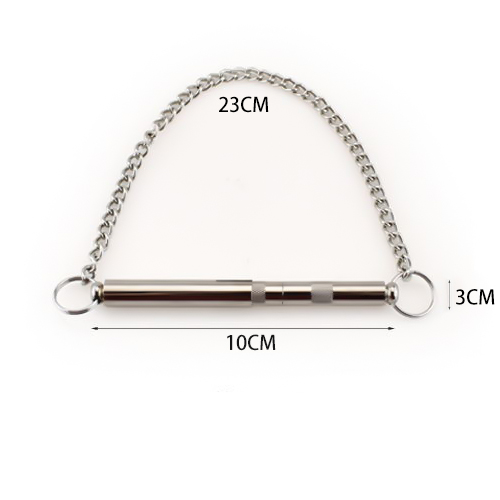 Product Features
Professional Dog Whistle
You can adjust the pitch to get the right frequencies, loosen the sonic adjustment screw while blowing the air in from the air inlet, turn the adjustment lever to adjust to the optimum pitch. After the adjustment lever is turned, tighten the sonic adjustment screw. This dog whistle can be used on any common breed of dog.
Safe Dog Whistle
Our dog whistle is made of high-quality brass, training your dog without any health concerns, it doesn't hurt your dog's hearing during training sessions, please to know you will hear the sound too.
Anti Loss Design
Our dog training whistles come with a high-quality lanyard and special lock nut & cover, it allows you to take this dog whistle to anywhere without worrying about losing them. Issue commands and gets in touch with your dog whenever needed.
Product Display