Product Name: Dog Slow Food Toys Pet Educational Feeder Toys Dog Slow Food Treatment Boredom IQ Training Dog Toys Feeding Slow Food Toys
Product Category:DOG Slow Food Toy
Material: ABS
Ideal For Breeds: Small Medium Large Dog
Ideal For Scenes: This can be interacted with when the dog is bored, food leaks when the dog is playing, and the dog can play and eat
Size Chart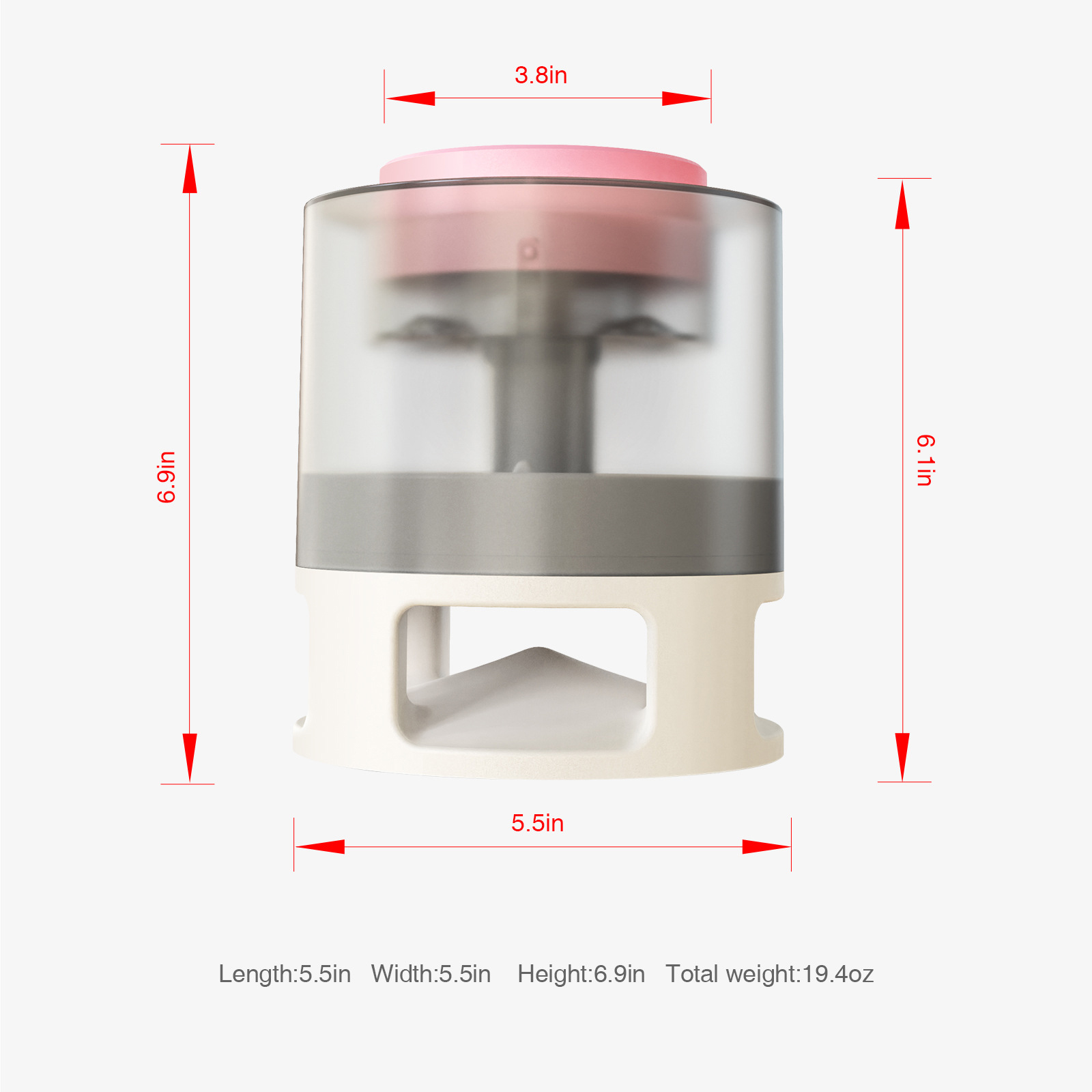 Product Features
Funny pop up food design: dogs gently press the top position, at the bottom of the toy, four sealed food channels can easily drop a series of random amounts of dog food, dog food falls on the tower in the form of a pop-up food ramp for dogs to eat. This feature can slow down the rate of daily food intake by the dog to protect the health of the dog's gastrointestinal tract.
Preventing food jams: The original food outlet structure design can prevent dog food or snacks from getting stuck when dropped.
Anti-slip design: bottom with four anti-slip rubber pads, in addition to each product, four suction cups are also supplied, which can be installed or removed. The suction cups can be fixed in the corresponding slot on the bottom, and then in daily use, will not be knocked down by the dog.
Transparent grain container design: translucent visual grain container, you can always know about storing snacks or dog food in the container. Open the top and press the feed out button to add dog food directly.
Product Display