Product Name: DOG Sniffing Mat Pizza Pet Sniffing Pads Dog Training Pads Consume Energy Slow Food Puzzle Training Sniffing Toys
Brand: DOGLEMI
Product Category: DOG Slow Food Toy,DOG Sniffing Mat
Material: Polar Fleece,Felt Cloth
Ideal For Breeds: Small Medium Large Dogs
Ideal For Scenes: This pet sniffer pad stimulates your pet's foraging instinct and satisfies your pet's senses, allowing your dog's nose and brain to work by mimicking foraging in nature.
Size Chart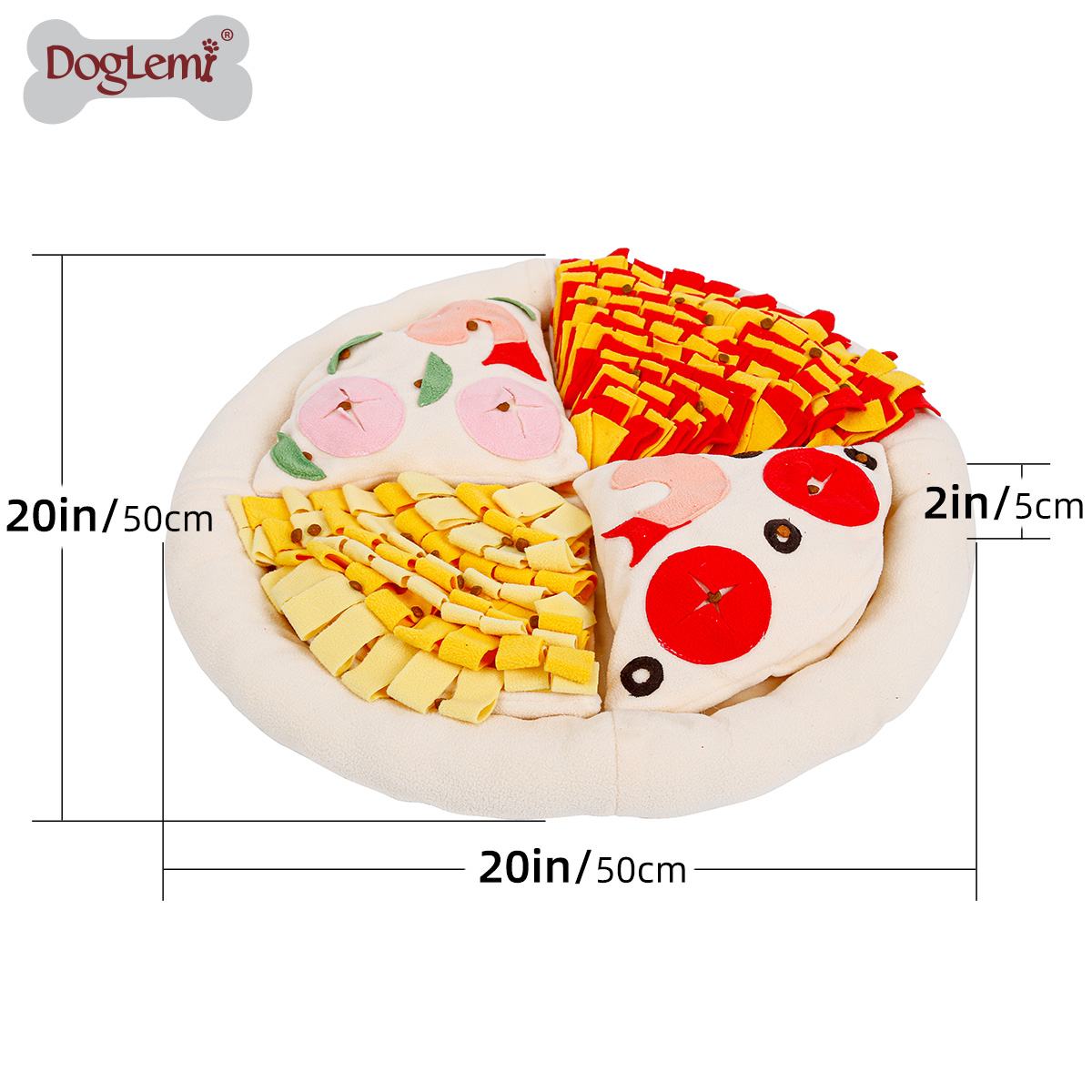 Product Features
The four small sniffing pads on the sniffing pad can all be taken out, and two of them can be used alone as educational toys for dogs.
The main fabric of the sniffing pad is polar fleece, which is soft and skin-friendly, and does not hurt the dog's nose.
Anti-skid particles at the bottom, effectively grip the ground, it is not easy for dogs to move the mat.
When you take out the pizza on all the mats, it becomes a sleeping mat for the puppy.
Modern people are under a lot of pressure, and dogs are no exception. Dogs can decompress by sniffing for food.
Sniffing for 10 minutes = running for 1 hour, you cannot walk the dog during rainy season or temporarily working overtime. Sniffing the mat can help you.
Product Display