Product Name: DOG Sniffing Mat Pet Bee Sniffing Pad Dog Hiding Food Training Supplies Consume Physical Interactive Play To Relieve Boredom Dog Toys
Brand: DOGLEMI
Product Category: DOG Slow Food Toy,DOG Sniffing Mat
Material: Polar Fleece,Felt Cloth
Ideal For Breeds: Small Medium Large Dogs
Ideal For Scenes: This pet sniffer pad stimulates your pet's foraging instinct and satisfies your pet's senses, allowing your dog's nose and brain to work by mimicking foraging in nature.
Size Chart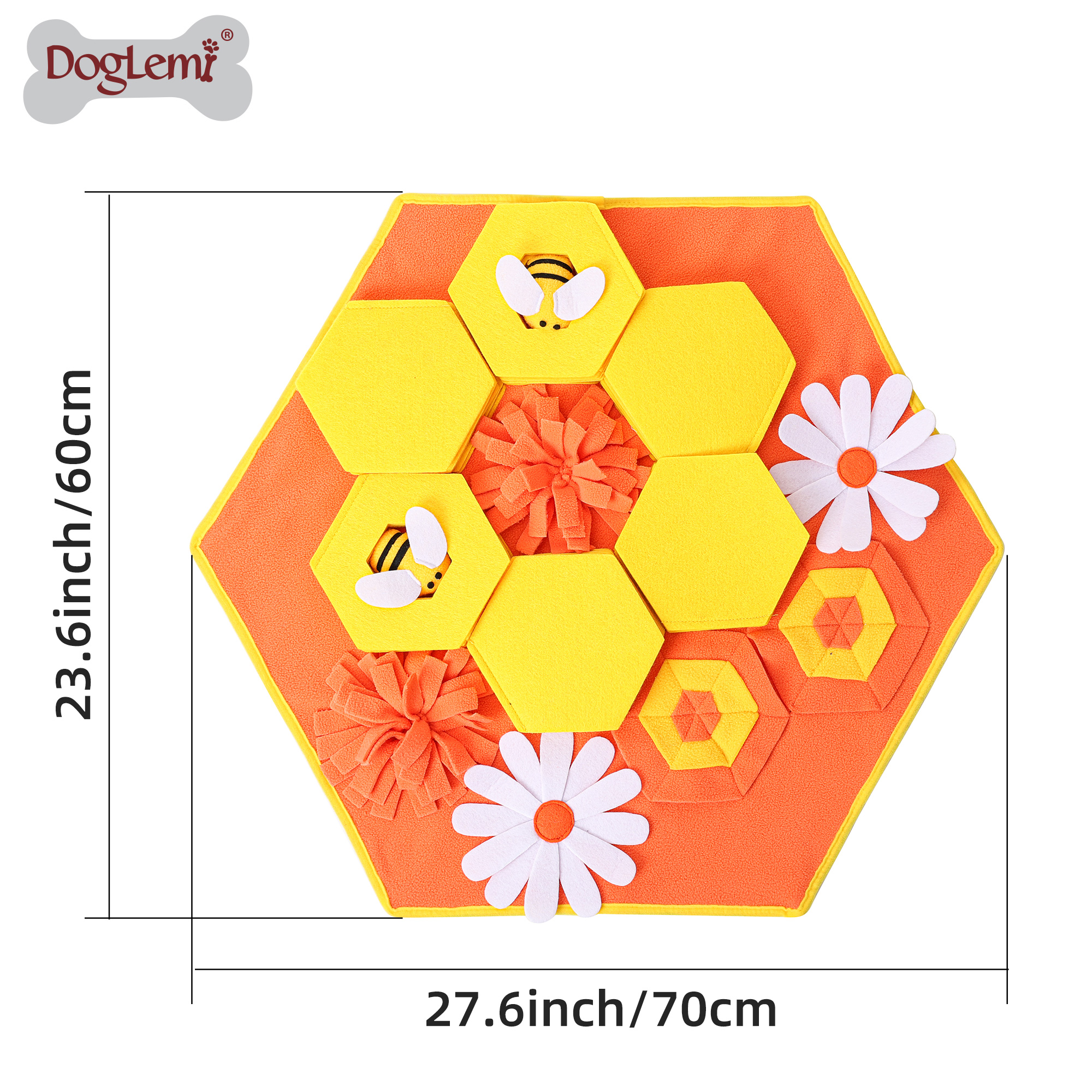 Product Features
Quality Materials: Made of durable, non-toxic and odorless polar fleece, with firm stitching, it is more bite resistant than those made of fragile tassels.
Good for Health: Sniffing for food can slow down the dog's eating rate and help the stomach health. And consume a lot of energy of the dog, reduce furniture damage.
Novel Design: Snuffle mat covered with rich and funny patterns, your puppy will be busy on it for a long time.
Easy to Use: Machine wash, hand wash and dryer are all OK. The snuffle mat can be easily folded or rolled up for storage, suitable for indoor and outdoor use.
Product Display