Product Name: DOG Sniffing Mat Pet Avocado Dog Sniffing Pad Anti-demolition Home Consumption Of Physical Strength Dog Bowl Pad Tibetan Food Slow Food Training
Brand: DOGLEMI
Product Category: DOG Slow Food Toy,DOG Sniffing Mat
Material: Polar Fleece
Ideal For Breeds: Small Medium Large Dogs
Ideal For Scenes: This pet sniffer pad stimulates your pet's foraging instinct and satisfies your pet's senses, allowing your dog's nose and brain to work by mimicking foraging in nature.
Size Chart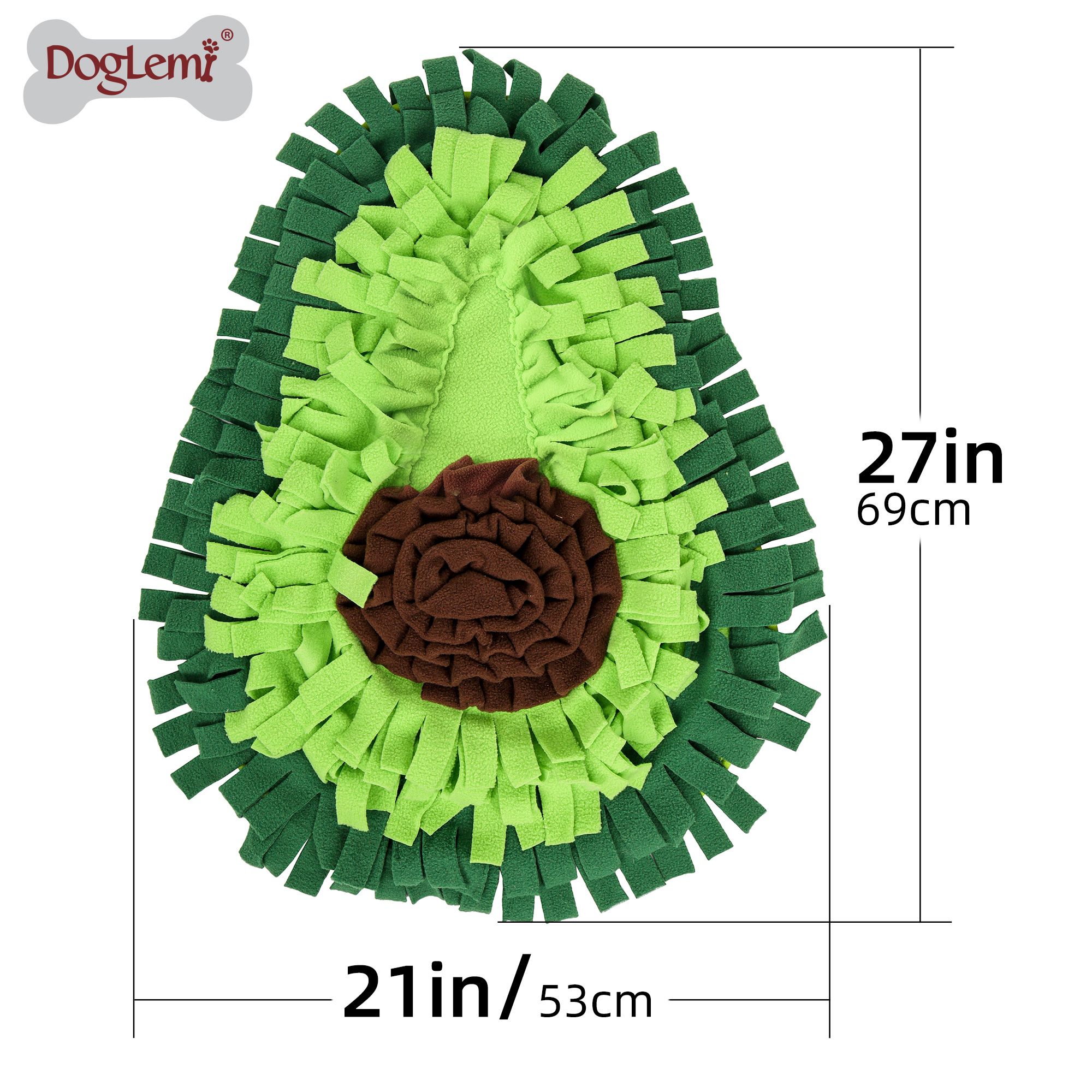 Product Features
SNIFFING TRAINING: This dog feeding mat draining the dog's energy and relieving their stress. You just hide your dog's favorite snack in play mat.
NOVEL DESIGN: A combination of intelligence and molars allows dogs to grind their teeth while eating. The multiple-use dog puzzle toy helps you save time and effort.
FUNNY: This colorful pet mat is more attractive to pets and stimulates the fun of their play. Don't worry that you don't have time to take him out for a walk.
DURABLE & WELL MADE: The dog food pad is made of high-quality soft polar fleece for comfort and durability. Washable and easy to clean.
PORTABLE: Easy to store and carry. Great for indoor and outdoor activities for pets.
Product Display