Product Name: DOG Sniffing Mat Dog Sniffing Pad Cotton Pet Sniffing Blanket Dog Training Puzzle Slow Food Sniffing Pad
Brand: DOGLEMI
Product Category: DOG Slow Food Toy,DOG Sniffing Mat
Material: Polyester Cotton
Ideal For Breeds: Small Medium Large Dogs
Ideal For Scenes: This pet sniffer pad stimulates your pet's foraging instinct and satisfies your pet's senses, allowing your dog's nose and brain to work by mimicking foraging in nature.
Size Chart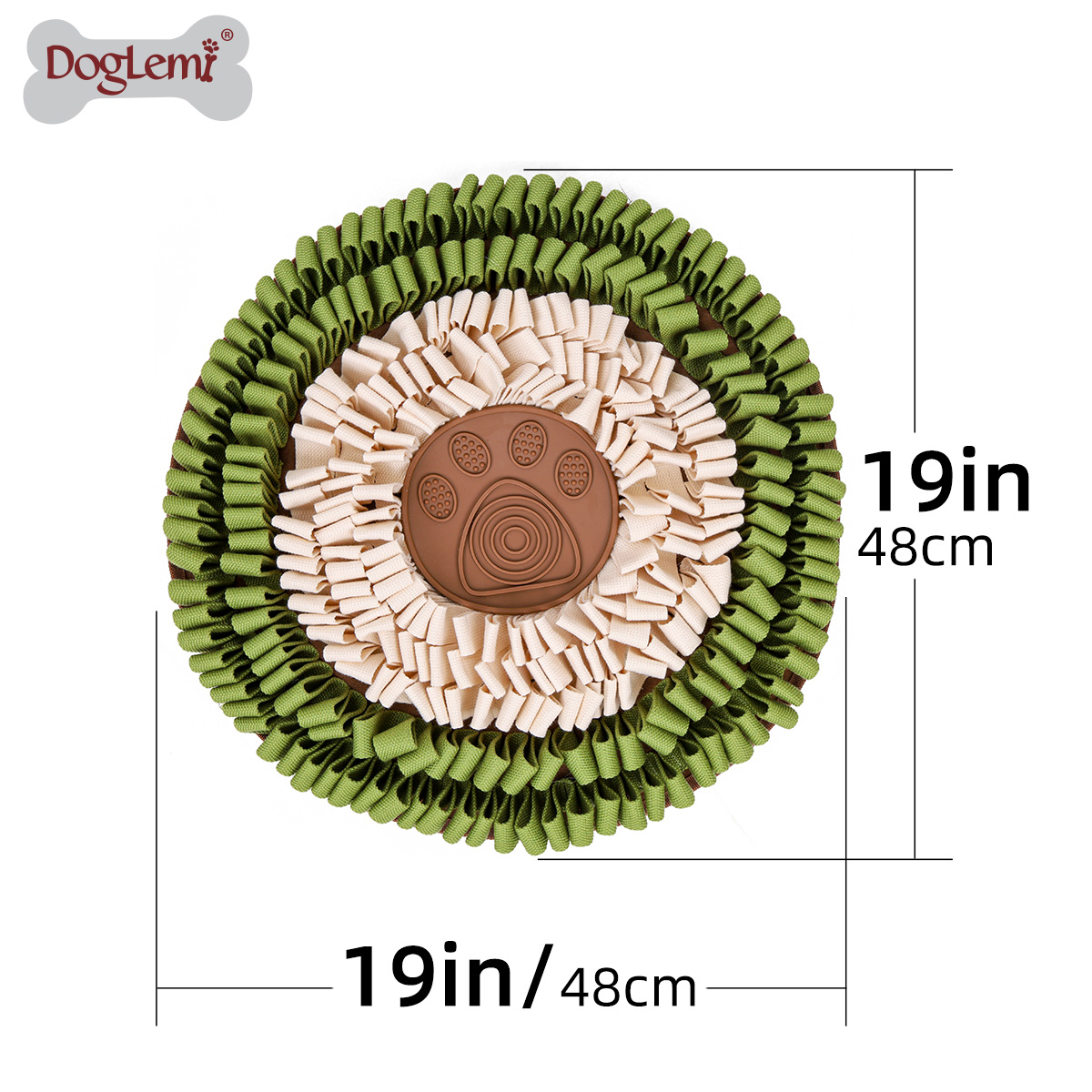 Product Features
Keep Your Dog Busy: This dog snuffling mat is a great way for a dog who has tons of energy to use their brain during their dinner time, it can wear them out just as much as a walk.
Durable & Well Made: The dog training mat is made of high quality Polycotton belt, the dog food mat features comfort and durability, durable construction, roll up for storage and carrying.
Novel Design: A combination of intelligence and molars allows dogs to grind their teeth while eating. The multiple-use dog puzzle toy helps you save time and effort.
Slow Feeding Training: This Fluffy feeding mat, slow your pet's feeding down to prevent chocking problems. It kicks in natural instincts and stimulates pet's other senses.
Washable And Portable Feeding mat: Simply throw this washable dog feeding mat into the washing machine and forget about it, Gently pull the rope to close it and great for indoor and outdoor activity for your pets
Product Display