Product Name: DOG Slow Food Toy Caterpillar Leaking Sound Dog Toy Bite-resistant Cotton Rope Molar Interactive Sniffing And Boring Pet Toy
Brand: DOGLEMI
Product Category: Dog Slow Food Toy,DOG Sounding Toy
Material: Polar Fleece,Cotton Rope
Ideal For Breeds: Small Medium Large Dogs
Ideal For Scenes: This is a great dog toy that can interact with when dog is bored, food leaks out when your dog is playing, and your dog can play and eat
Size Chart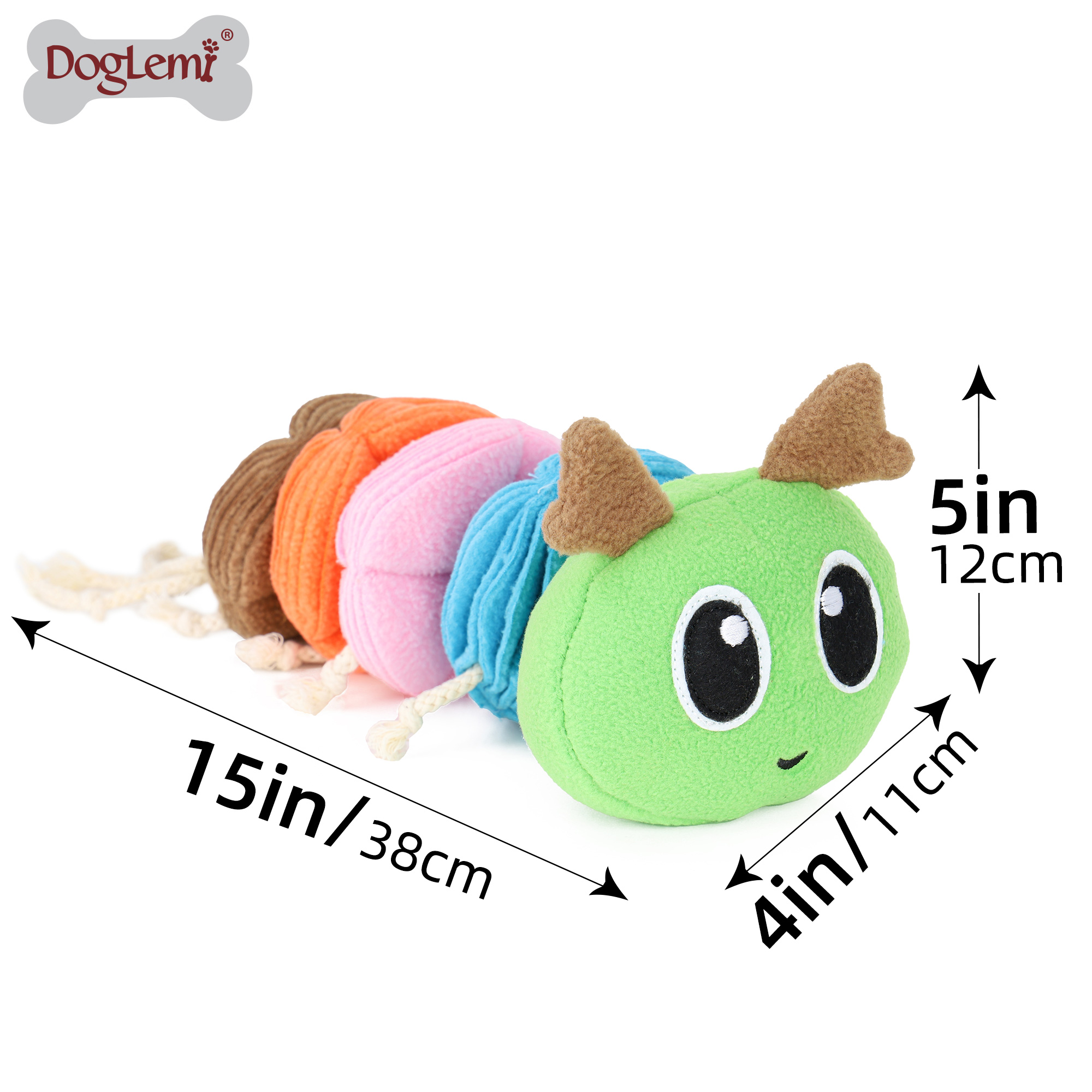 Product Features
Snufle Training: Let dogs use their powerful sense of smell to find treats hidden in the toy, spark their natural seeking instinct and keep their noses working by mimicking food-hunting behavior in the wild.
Squeaker for More Fun: Made of fleece with PP cotton filling, the plush toy is soft and stretchy; with cotton string for puppies to grind their teeth; The squeaker on the head part can make a squeaking sound once pressed.
Consume energy relaxation stress: Studies have shown that sniffing for ten minutes is equivalent to running for an hour, which can consume dogs' excess energy, relax their stress, improve self-confidence and reduce anxiety. agitation.
Treat Dispensing Toy: The caterpillar-shaped cushioning toy has a multi-layered body to hide food or treats for pets. Your dog will never get bored of finding the treats in this toy.
Product Display