Product Name: DOG Slow Food Toy Cabbage Dog Toy Sniff Dog Training Toy Iq Training Dog Play Sniff Pet Puzzle Slow Food Dog Bowl
Brand: DOGLEMI
Product Category: Dog Slow Food Toy,DOG Sounding Toy
Material: Felt Cloth
Ideal For Breeds: Small Medium Large Dogs
Ideal For Scenes: This is a great dog toy that can interact with when dog is bored, food leaks out when your dog is playing, and your dog can play and eat
Size Chart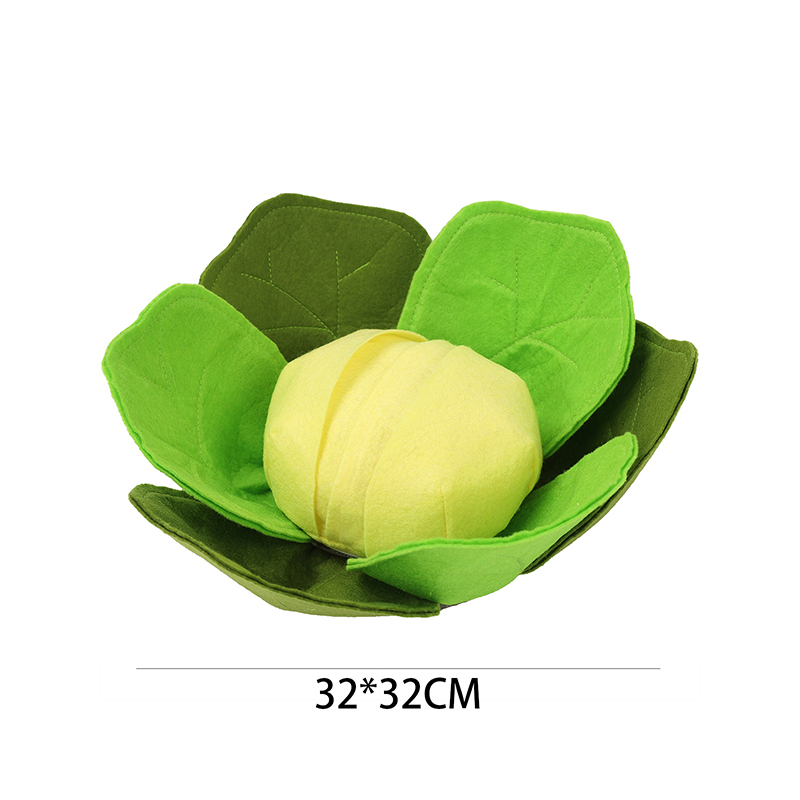 Product Features
COMFORTABLE MATERIAL: It is made of thick material, in order to provide high quality products and allow all customers to buy with confidence. All materials are high quality, non-toxic, durable and odorless so your dog won't feel uncomfortable. The bottom non-slip design makes it difficult to move.
VARIOUS STYLES: Sniffing is the nature of dogs. By sniffing to achieve self-satisfaction, it can relieve stress and release excess energy. Rich pet mats, each style is different in size, please read the instructions carefully before purchasing.
EASY TO CLEAN / EASY TO PACK: Machine washable and water washable. Sniffer pads are made of different materials such as cotton tape and felt. They all support machine wash/hand wash. After cleaning, they must be dried before they can be used. easy and convenient!
EASY TO DIGEST FOOD FOR PETS: Puzzle, interesting and feel slow food. By sniffing and eating snacks, dogs can increase their enjoyment of eating and their sense of accomplishment. At the same time, they can play a role of slow food and develop healthy eating habits.
Product Display