Product Name: DOG Slow Food Toy 3 In 1 Pear Set Cherry Ball Leaking Sound Dog Toy Anti-dismantling Home Consumes Physical Strength To Smell And Relieve Boredom IQ Pet Toy
Brand: DOGLEMI
Product Category: Dog Slow Food Toy,DOG Sounding Toy
Material: Polar Fleece,Cotton,TPR
Ideal For Breeds: Small Medium Large Dogs
Ideal For Scenes: This is a great dog toy that can interact with when dog is bored, food leaks out when your dog is playing, and your dog can play and eat
Size Chart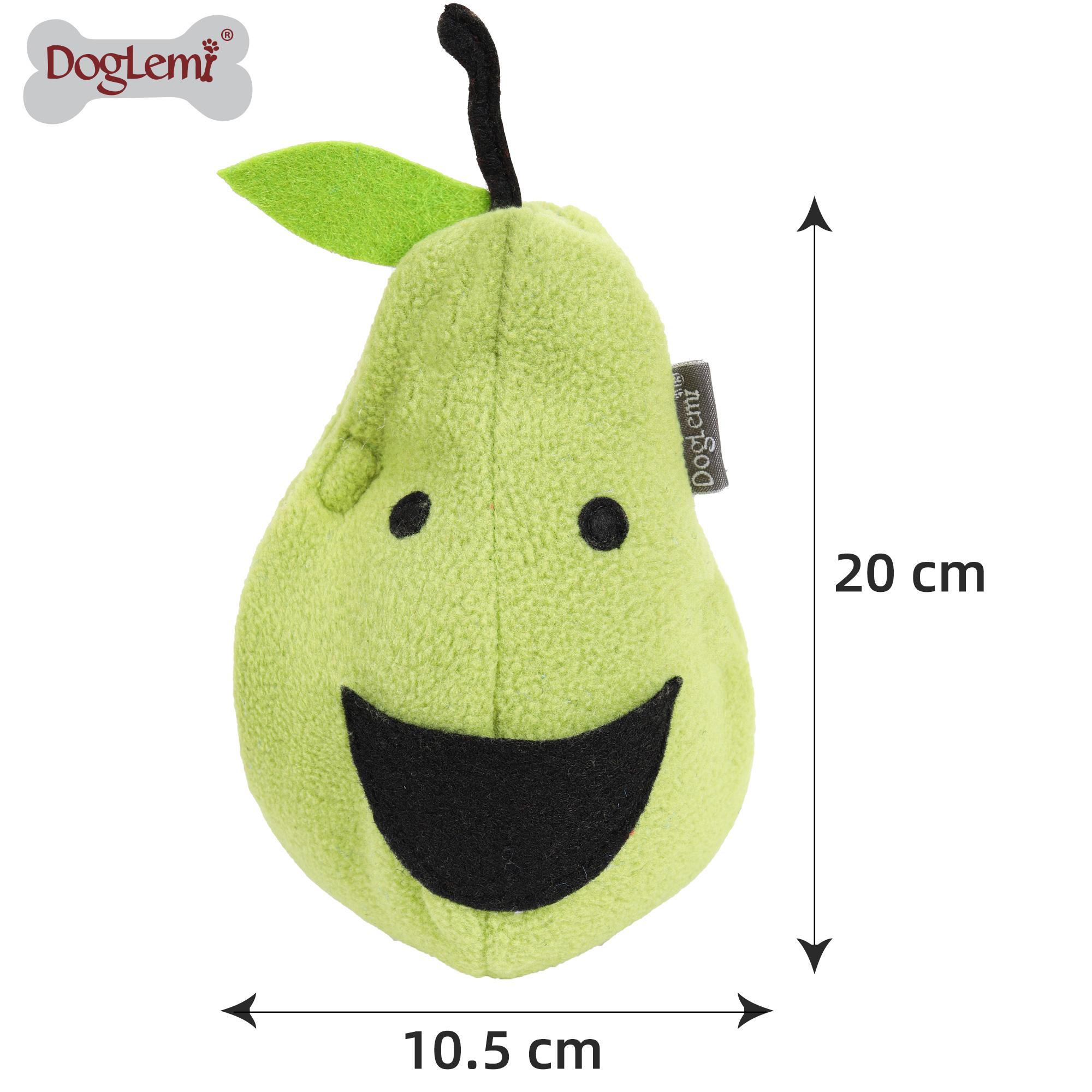 Product Features
THREE-IN-ONE DOG TOY: A pear with a cherry and a TPR ball, the best toy to accompany and train your lovely pet dog.
IQ TRAINING: When your dogs play with this toy, they will be trained to open the pear to get the cherry and the squeaker balls.
FUN TOY: Keep your dogs entertained when playing with our detailed designed dog toy.
Product Display