Product Name: DOG Bowls & Slow Feeder Bowls Outdoor Dog Bowl Double Bowl Portable Folding Pet Food Bowl Water Bowl Travel Standing Bowl
Brand: DOGLEMI
Product Category: DOG Bowls & Slow Feeder Bowls
Material: Waterproof Laminated Cloth,Waterproof Nylon
Ideal For Breeds: Small Medium Large Dogs
Ideal For Scenes: When your pet needs to eat, this pet bowl is perfect for outdoor training, travel, etc. This pet bowl is durable and easy to clean, with a colorful look that appeals to cats and dogs
Size Chart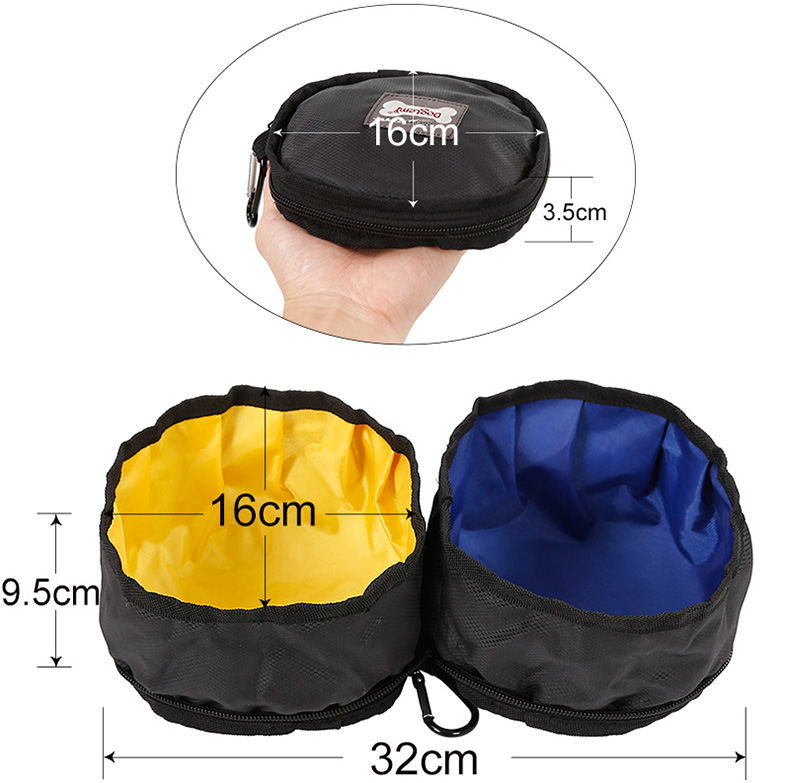 Product Features
The polyester material is waterproof, safe and durable, which is suitable for food and water feeding.
Different double hooks can be easily attached to your waistband, your belt and so on to meet your different needs.
The folding design is convenient to carry and store.
Wide opening and perfect base for feeding.
The non-slip texture on the base can prevent spills and reduce noise, which can provide a clean dining experience for your pet.
Product Display