Product Name: DOG Bowls & Slow Feeder Bowls DOG Bowls & Slow Feeder Bowls Outdoor Folding Water Feeding Pet Bowl Portable Travel Out Dog Bowl Snack Bowl
Brand: DOGLEMI
Product Category: DOG Bowls & Slow Feeder Bowls
Material: Polyester
Ideal For Breeds: Small Medium Large Dogs
Ideal For Scenes: When your pet needs to eat, this pet bowl is perfect for outdoor training, travel, etc. This pet bowl is durable and easy to clean, with a colorful look that appeals to cats and dogs
Size Chart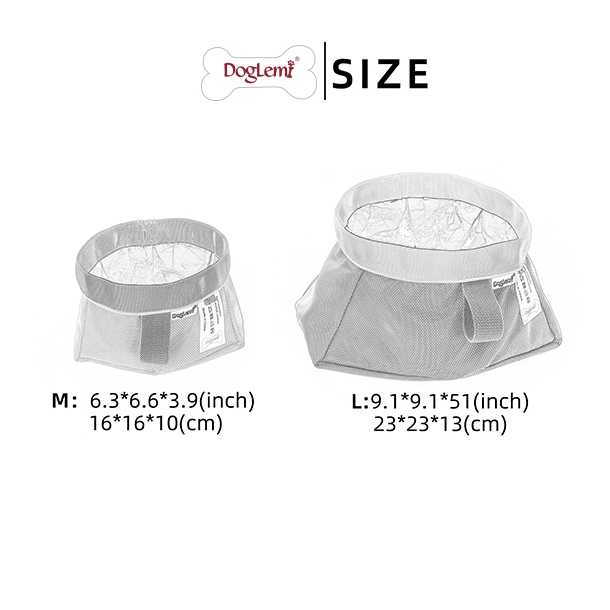 Product Features
Characterized by fabric and soft texture, this pet bandana is delicate, mild to skin and comfortable for your pet to wear and is easy to put on and take off.
Featuring love-heart pattern or other creative print and vibrant color, this pet bandana is exquisite, pretty and eye-catching as well as will create a romantic and festive ambience.
The pet Outdoor folding water feeding pet bowl is made of polyester.
There are 2 sizes of the product to choose from: S, L.
Product Display