Product Name: DOGLEMI Cat Dog Car Seat Pet Travel Safety Car Seat Pet Bed For Car
Brand: DOGLEMI
Product Category: CAT Protective Equipment & Nursing Clothes,DOG Protective Equipment & Nursing Clothes
Material: Nylon Tarpaulin
Ideal For Breeds: Small Medium Large Cats,Small Medium Large Dogs
Ideal For Scenes: When driving with pets to play, this car seat cushion plays a role, not only waterproof but also protects the original car from being bitten and scratched by pets
Size Chart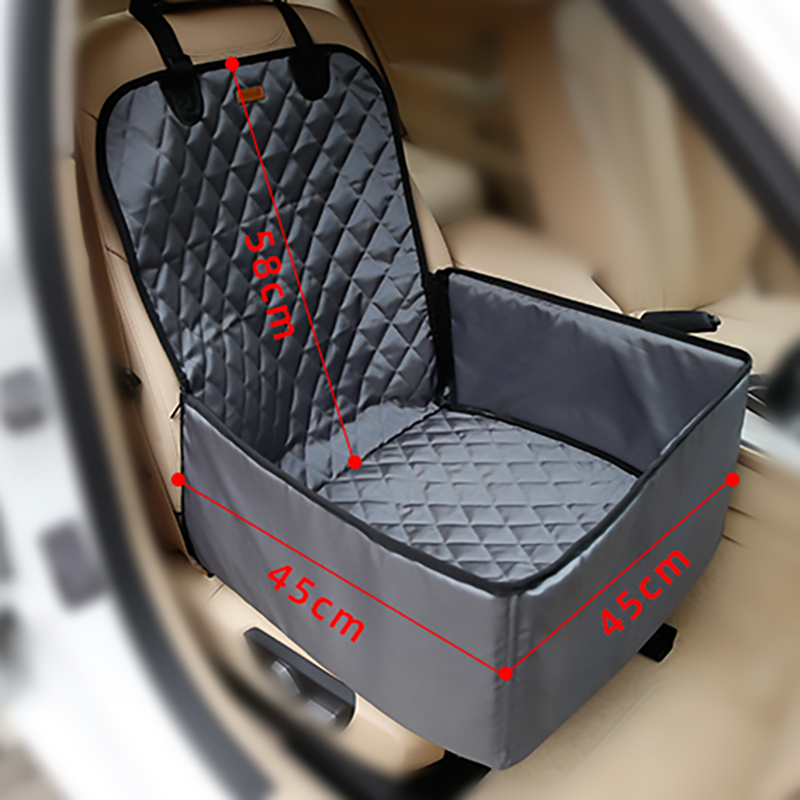 Product Features
100% WATERPROOF: Nylon tarpaulin is used to effectively block water penetration and keep the car seat clean and tidy.
USE 2-IN-1: The zipper on the side of the seat cushion allows your seat to stand or fold to meet your pet's various dynamic needs.
EASY AND FIRM INSTALLATION: The snap installation design is convenient and firm, reducing travel time and preparation work, so that your pet no longer waits.
WEAR-RESISTANT AND SCRATCH-RESISTANT: PU leather seat cushion design, webbing edge, not easy to be stained with pet hair, and the seat cushion is cleaner.
Product Display