Brand:DOGLEMI
Product Name: DOGLEMI Cat Dog Car Seat Dog Car Seat Covers Small Dog Car Seat
Product Category: DOG Car Accessories , CAT Car Accessories
Material: Felt Cloth
Ideal For Breeds: Small, Medium, Large Dogs,Small, Medium, Large Cats
Ideal For Scenes: A Pet Seat Is A Great Way To Bring Your Furry Friend On The Road And Can Be Used To Protect Your Car Seat From Pet Scratching And Peeing.
Size Chart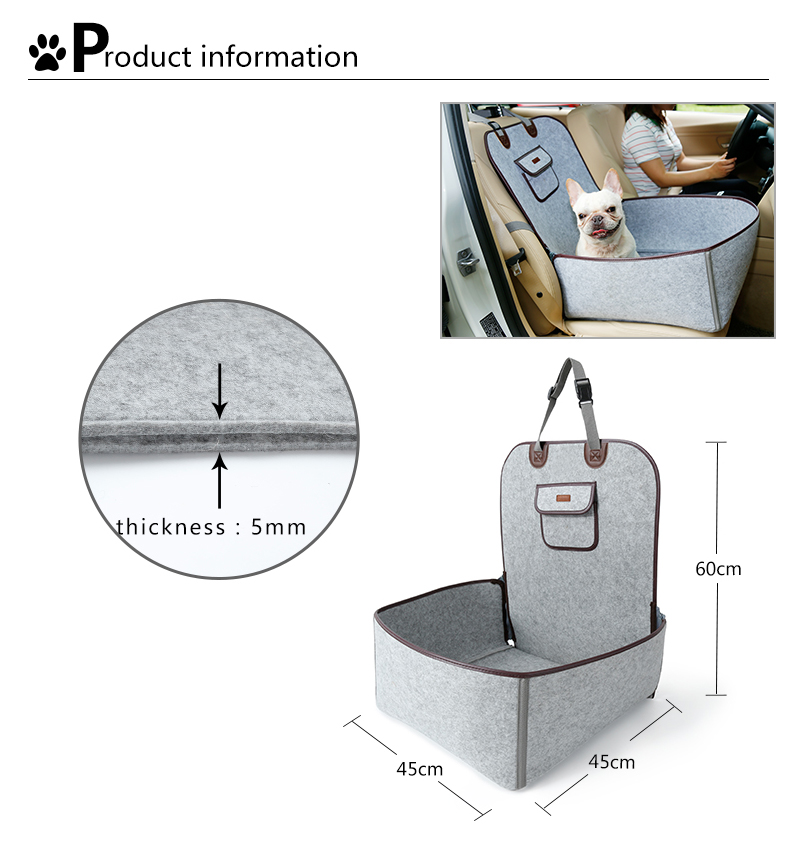 Product Features
Anti-collapse: If Your Dog Or Puppy Tries To Climb Out Of The Dog, The Reinforced Padded Sides Will Prevent Them From Collapsing.
Premium Material: This Pet Car Seat Cushion Is Made Of Durable Felt Cloth To Keep Your Pet Dry, Comfortable, Strong And Waterproof, Reducing The Hassle Of Cleaning.
Easy To Assemble And Store: Foldable, No Space, Folded, And Placed In Any Narrow Space When Not In Use