Brand:DOGLEMI
Product Name: DOGLEMI Cat Dog Car Seat Dog Car Seat Covers Dog Bed Car Seat
Product Category: DOG Car Accessories , CAT Car Accessories
Material: Nylon, Oxford Cloth, Cotton Filling
Ideal For Breeds: Small, Medium, Large Dogs,Small, Medium, Large Cats
Ideal For Scenes: This pet car seat is ideal for traveling with dogs/cats. It provides a safe and comfortable environment for dogs/cats without worrying about the impact of pets on safe driving.
Size Chart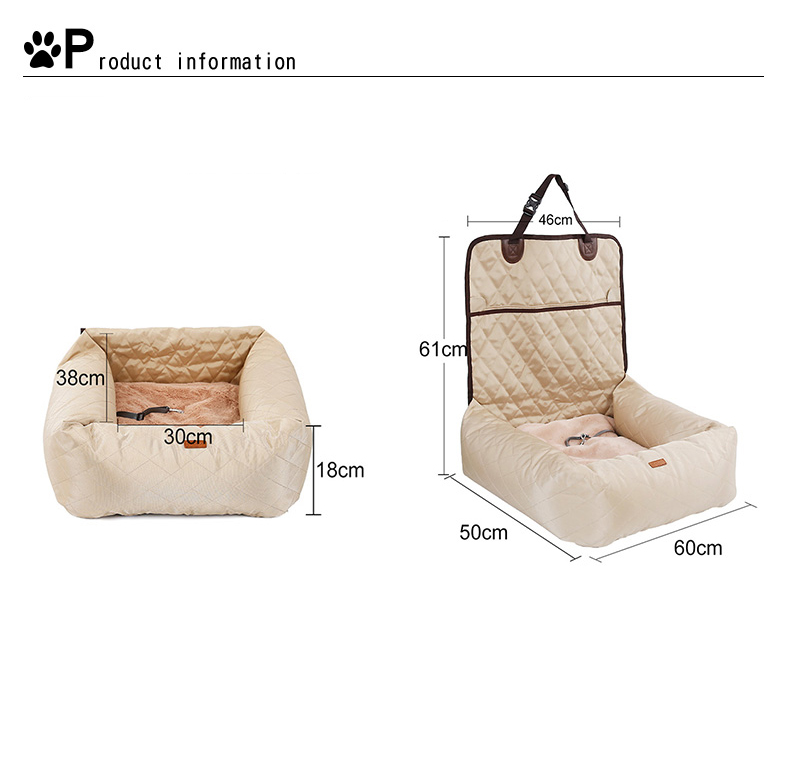 Product Features
Advantages Of A Pet Car Seat: Detachable, Easy To Machine Wash, With A Large Capacity Oxford Cloth Storage Pocket For Easy Loading Of The Dog Seat For Easy Storage And Space Saving.
Material: High-quality Oxford Made Dog Car Heightening Seat, Keeping Pet Warm And Comfortable, Wear-resistant, Bite-resistant And Durable.
Safety Performance: Robust Safety Belt/belt Ensures Pet Safety And Does Not Have To Worry About Pets Disturbing You While Driving; Adjustable Buckle Design, Quick To Install According To The Model, Suitable For All Types Of Vehicles.