Product Name: DOG Sniffing Mat Pet Sniffing Pad Tibetan Food Puzzle Plush Dog Toy Training Decompression Extra-large Dog Sniffing Pad
Product Category: DOG Slow Food Toy,DOG Sniffing Mat
Material: Polar Fleece
Ideal For Breeds: Small Medium Large Dog
Ideal For Scenes: This pet sniffer pad stimulates your pet's foraging instinct and satisfies your pet's senses, allowing your dog's nose and brain to work by mimicking foraging in nature.
Size Chart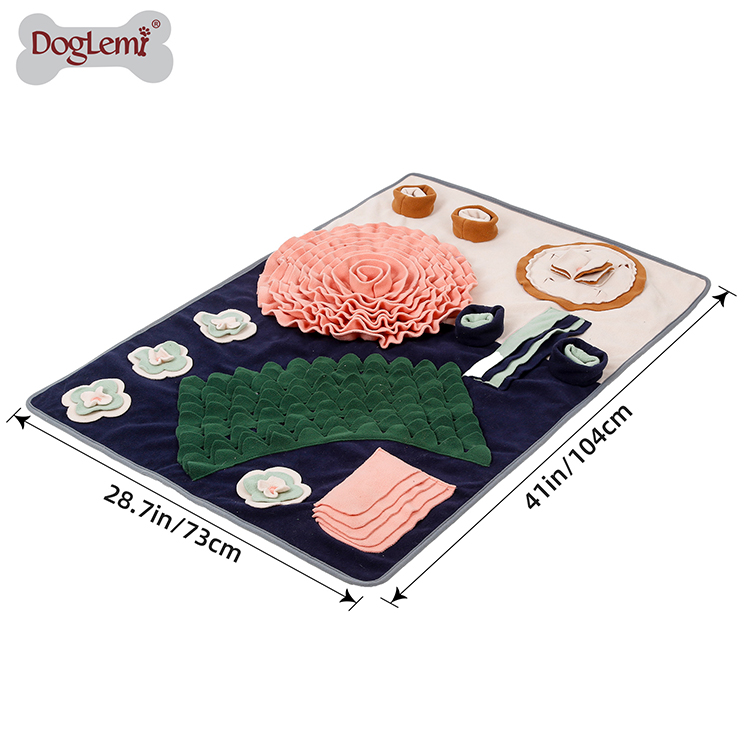 Product Features
FRESH AND FUN: A simple snuff pad that encourages your pet friends to use their sense of smell. You can hide treats in different pockets or tuck them deeper into the 3D pockets for easier play. As always, once playtime is over, keep the pads to keep this toy fresh and fun every playtime!
Benefits of snuff: Helps pets relieve stress. Encourage slower eating habits. Keep pets busy. Create mental stimulation for pets unable to perform normal playtime activities.
Product Care: Machine wash or hand wash, wash with pet safe detergent, do not use in dryer, let toys air dry.
NOTE: Never use snuff pads/toys in place of regular exercise. Snuff bottle pads/toys are not suitable for chewing and toys should always be given to pets under supervision.
Product Display