Product Name: DOG Sniffing Mat Color Pet Sniffing Pad Puzzle Slow Food Training Dog Toys Hide Food To Relieve Boredom
Product Category: DOG Slow Food Toy,DOG Sniffing Mat
Material: Polyester
Ideal For Breeds: Small Medium Large Dogs
Ideal For Scenes: This pet sniffer pad stimulates your pet's foraging instinct and satisfies your pet's senses, allowing your dog's nose and brain to work by mimicking foraging in nature.
Size Chart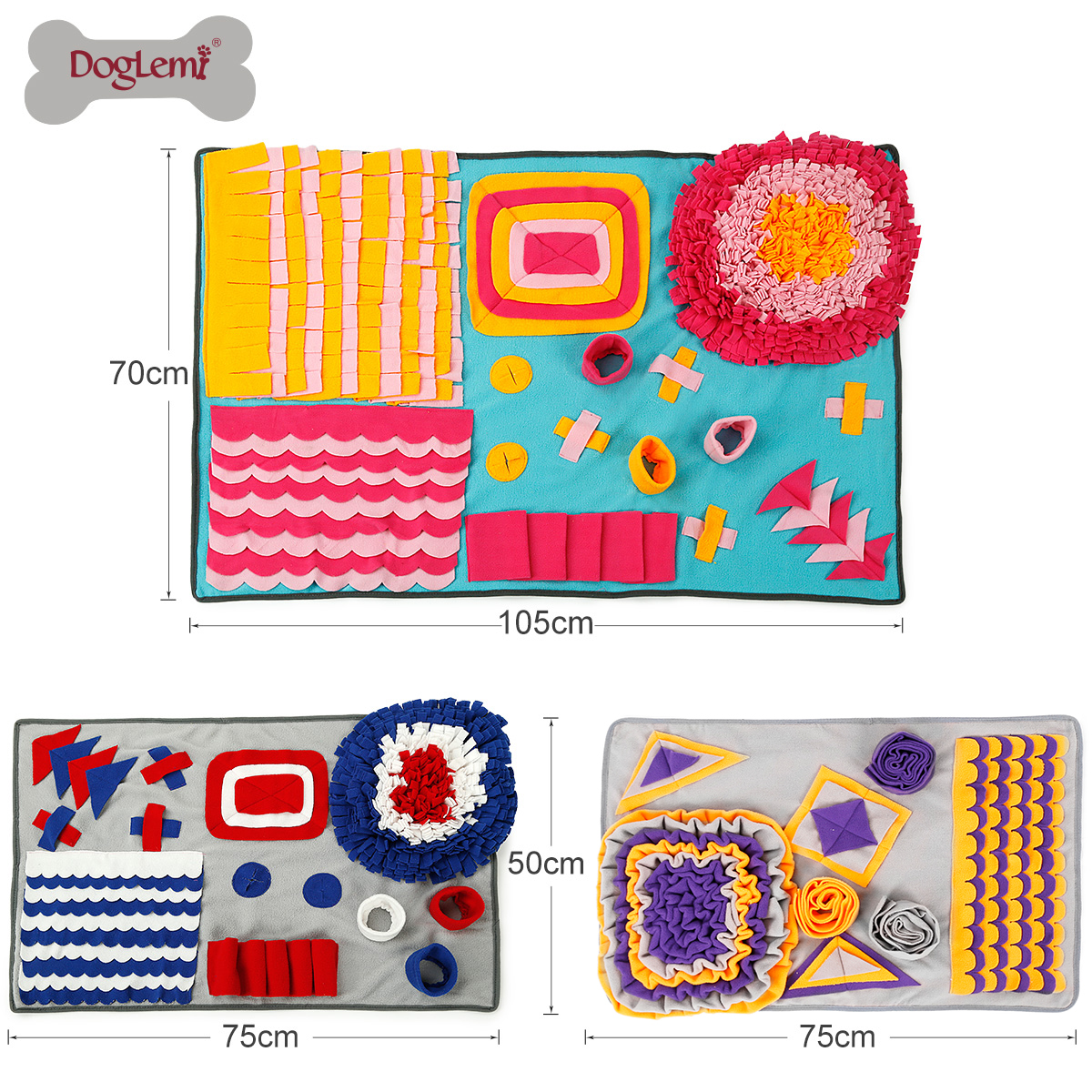 Product Features
Health Care: Use dogs nose work blanket to make meal/snack times last longer, make them find much fun, help correct bad eating habit to prevent digestive problems and keep fit.
Universal: Fun for dogs of any breed, any age, any size, all dogs and even potbelly pigs will love it!
Function: Helps to stimulate your dog's sense of smell and expend mental energy instead, avoid your pet's bored and engage in destructive behavior. Slow Feeding Mat: For those dogs eating dry food die.
Encourages Natural Foraging Skills: Promotes your dog's nose and brain to work by mimicking the hunt for food in nature instincts though all the nook and crannies.
Material: Features colorful reinforced durable construction, penta-layered stitching, sewn with thick cotton thread, non-toxic, odorless polyester, sustainably handmade of eco-friendly materials, stur.
Product Display