Product Name: DOG Slow Food Toy Dog Yizhi Tibetan Food Leak Slow Food Toy Dog Leak Food Turntable
Product Category: Dog Slow Food Toy
Material: PP
Ideal For Breeds: Small Medium Large Dogs
Ideal For Scenes: This is a great dog toy that can interact with when dog is bored, food leaks out when your dog is playing, and your dog can play and eat
Size Chart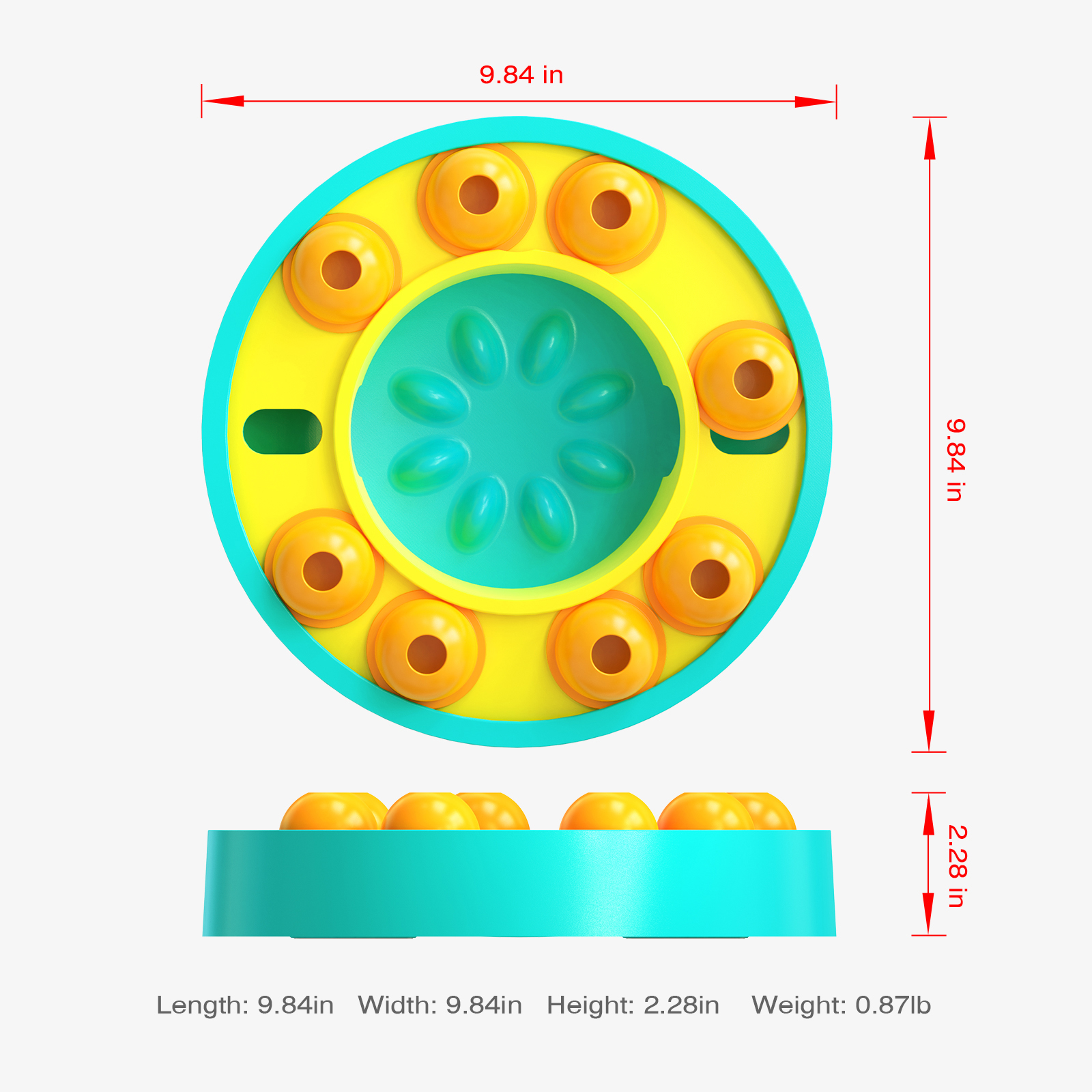 Product Features
Dogs feeder toy can help pets ireases IQ and mental stimulation. Moreover the puzzle toy reduces boredom and destructive behavior, maintaining your dog's physical alertness, as to fulfill their hunting instits.
Special inner structure controls the eating speed of your pets and prevents your pets from obesity. And it is good for you pets' digestion. So fill the food dispensing toy with your dog's favorite treats, when the slow food toy is pushed by pets, it will leak out snacks.
The interactive dog toy is composed of two materials, ABS and PP, and is injection molded through a composite process. It is durable, non-toxic and safe for your pets.
Dog brain stimulating toys,Let our dogs to seek foods or treats by sliding the interactive puzzle toy parts by themselves. It also can irease the IQ and training pets sense of smell too.
Product Display