Product Name: Dog Chew Toy Dog Toy Meteorite Noise Molar Ball Dog Chew Toy Dog Interactive Toy
Product Category: Dog Chew Toys,Dog Throw Toy,DOG Ball Toy,DOG Sounding Toy
Material: TPR,ABS
Ideal For Breeds:Small Medium Large Dogs
Ideal For Scenes:Lightweight and durable, this dog toy is perfect for any size dog (small, medium or large). It can easily be used to play with your dog.
Size Chart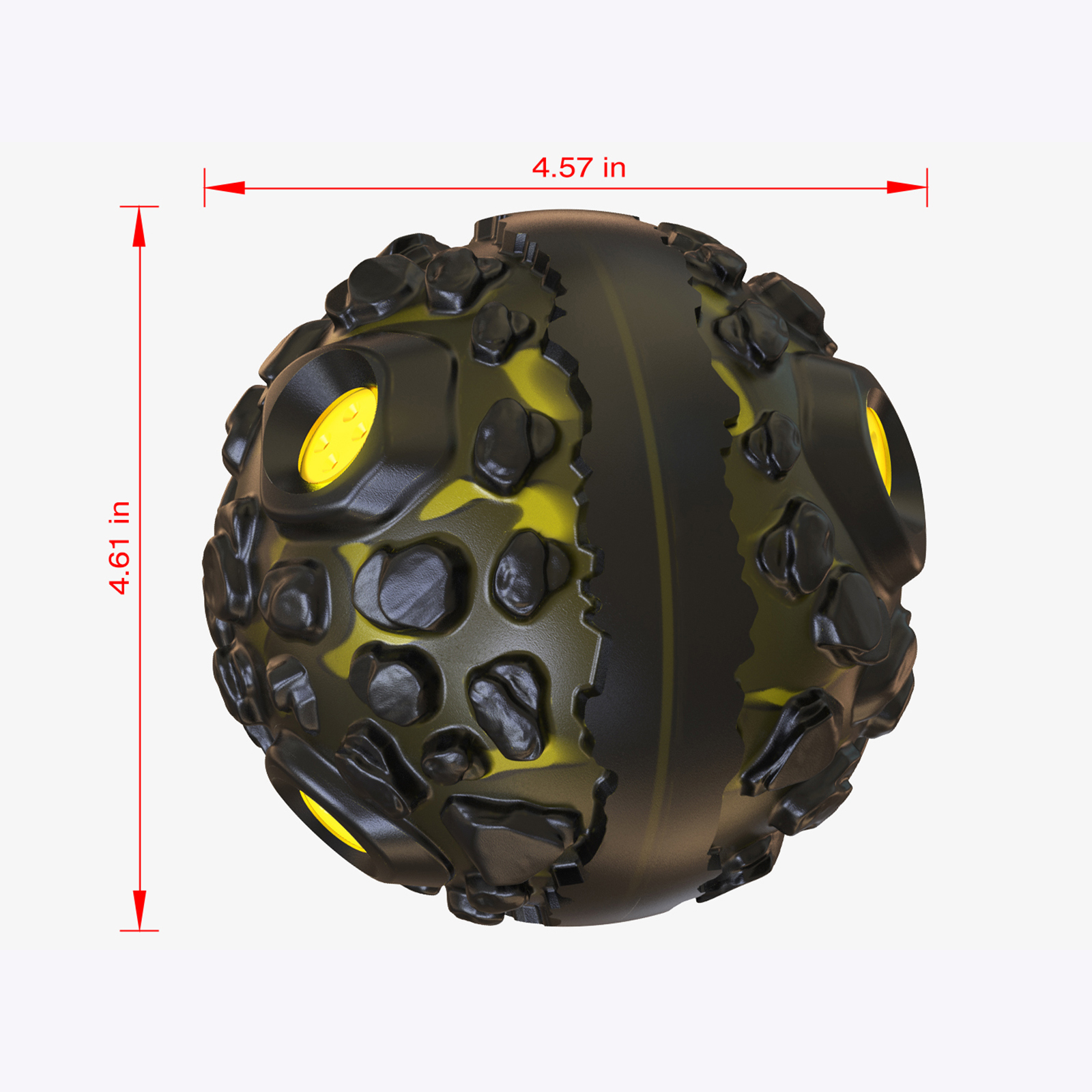 Product Features
Made of high-quality material, wear-resistant, bite-resistant, reusable and durable.
The toy squeaks when the pet is playing with it. This makes it more attractive to dogs.
Multifunctional dog toy: This is a multifunctional dog toy, which integrates teeth grinding, entertainment and other functions. This toy can bring multiple fun to the dog.
The toy can improve the dog's intelligence and reduce his daily anxiety, and can also prevent the dog from destroying the family's home, clothes, etc. at home.
Easy to use: When dogs use this product, they can clean their teeth while playing to ensure the dog's teeth are healthy every minute and every second.
Product Display