Product Name: DOG Bowls & Slow Feeder Bowls Waterproof Waxed Canvas Dog Bowl Outdoor Travel Foldable Portable Pet Drinking Water And Eating Dog Bowl
Product Category: DOG Bowls & Slow Feeder Bowls
Material: Canvas,Leather
Ideal For Breeds: Small Medium Large Dogs
Ideal For Scenes: When your pet needs to eat, this pet bowl is perfect for activities such as the outdoors, this pet bowl is durable and easy to clean, its colorful appearance is very dog-friendly, and it is waterproof, it can hold food as well as water
Size Chart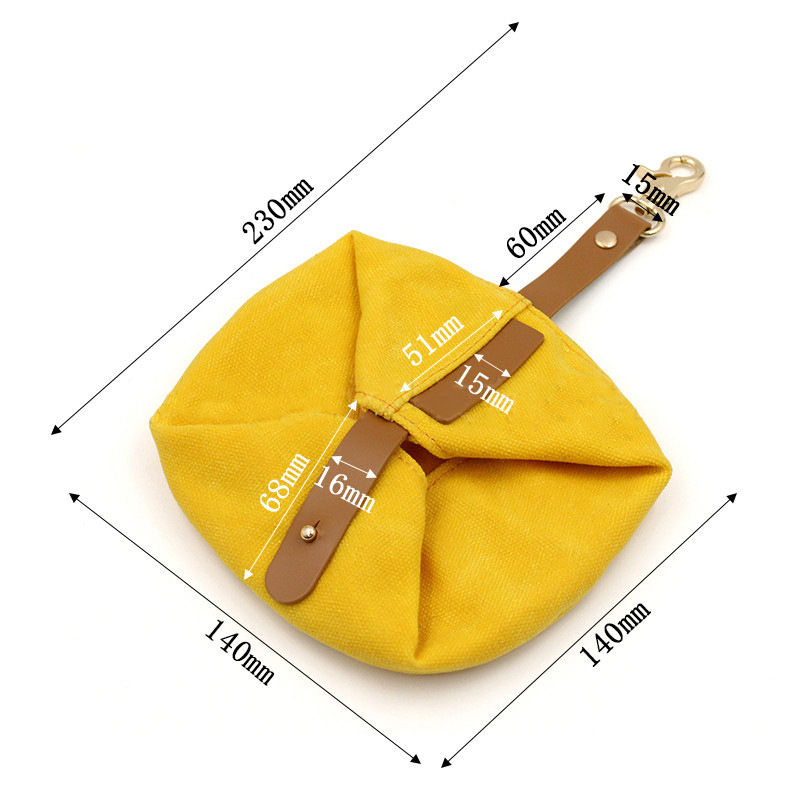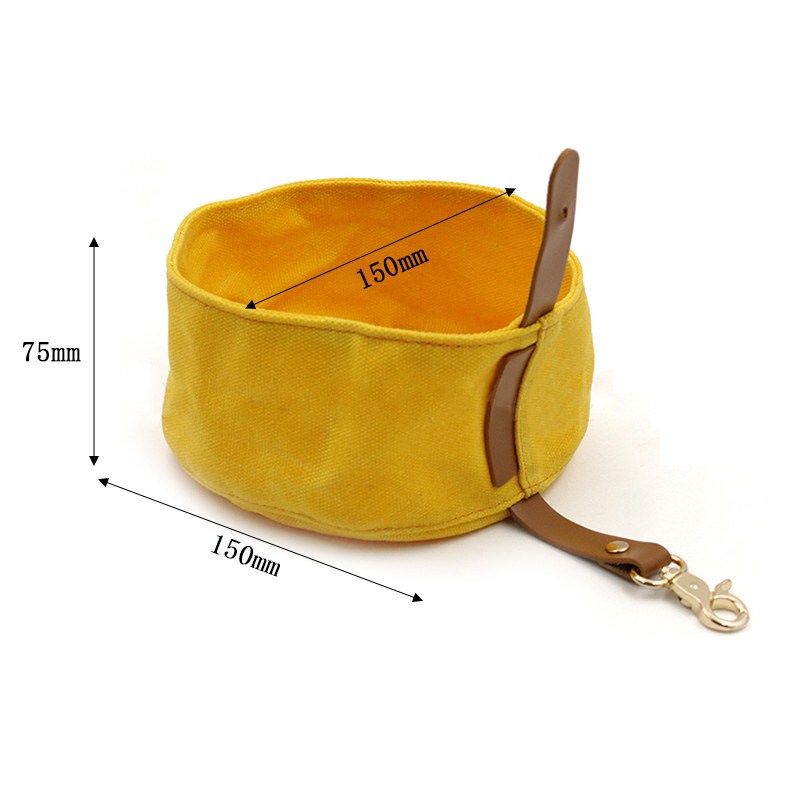 Product Features
CLASSY AND DURABLE TRAVEL DOG FOOD & WATER BOWL: This foldable bowl is the perfect companion for you and your four legged furry friend when out walking and exploring. After a long hike you may be craving a cold beer, but man's best friend is after some water, and this is the perfect way to keep them hydrated. Handcrafted using Waterproof Waxed Canvas for durability and protection, this is a stylish way to treat your dog.
HANDMADE WITH WAXED CANVAS AND FULL GRAIN LEATHER: We use only high-quality materials to ensure durability and reliability, which is why we only use the leather, 100% Full Grain Leather, and heavy duty, waterproof Waxed Canvas to create Canvas Dog Bowl.
EASY TO ROLL UP AND FOLD AWAY BEFORE AND AFTER USE: The lightweight but durable canvas can be rolled up making it ideal for walks, hikes and road trips. Use the bowl for food or water and easily wipe clean afterwards. Give your dog the best he deserves, and do it in style with this classy yet rustic Travel Dog Bowl.
LONG LASTING, EASY TO CARRY & STORE: The Canvas Bowl is durable and made with double stitched and double layered seams to ensure longevity. The look is completed with rustic brass hardware used to fasten the bowl closed, and a heavy duty clip so you can clasp it onto your back pocket or belt loop hole as you enjoy your walk, and in the trunk of your car on the way home.
Product Display