Product Name: DOG Bowls & Slow Feeder Bowls Oxford Cloth Pet Bowl Waterproof Zipper Folding Pet Supplies Outdoor Travel Portable Dog Bowl
Product Category: DOG Bowls & Slow Feeder Bowls
Material: Oxford Cloth
Ideal For Breeds: Small Medium Large Dogs
Ideal For Scenes: This pet bowl is perfect for activities such as the outdoors, this pet bowl is durable and easy to clean, its colorful appearance is very dog-friendly, and it is waterproof, it can hold food as well as water.
Size Chart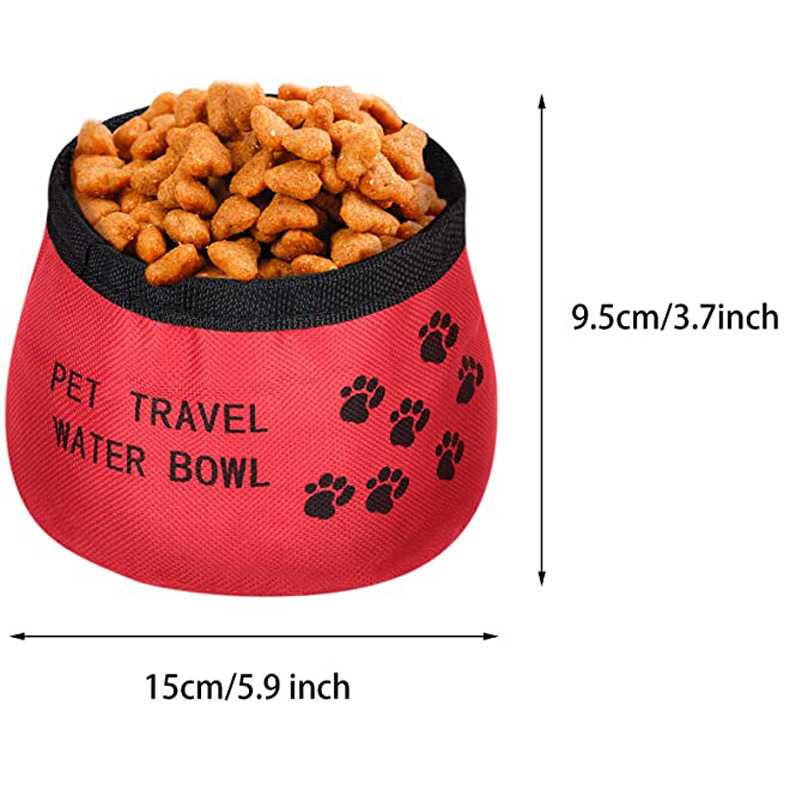 Product Features
LEAK-PROOF MATERIAL: The fabric inside the bowl is leak-proof and durable, keeping your furry friend's water out for long periods of time, whether at home or on the trail. The bowl is made of food safety cloth to keep your pet safe.
EASY TO USE AND CLEAN: Unzip and shape the bowl and you now have a quick meal or water bowl. Dry quickly and wipe clean for easy care and packaging.
Lightweight and easy to use: The fabric material makes it lightweight and easy to carry. Folds up and zips nicely, compact and small enough to stash in a pocket.
Travel-friendly design: Hook design, can be attached to a dog leash or backpack, portable and convenient during travel/camping/hiking/walking.
Product Display