Cat Tunnel 5 Way Foldable Cat Tube Tunnel Cat Tunnel Toy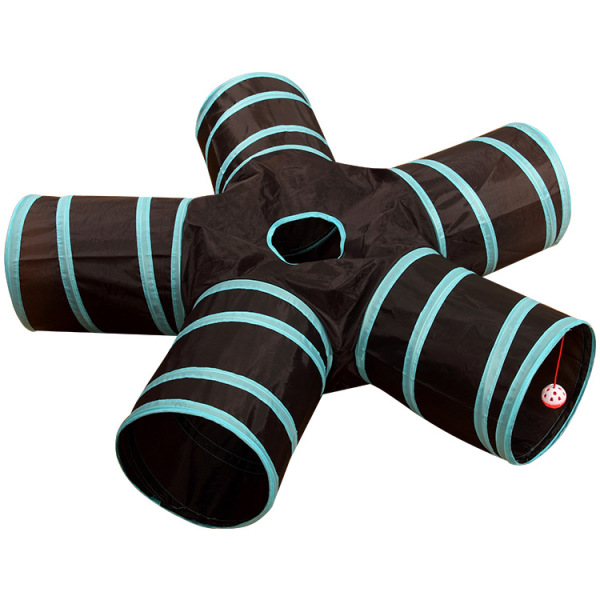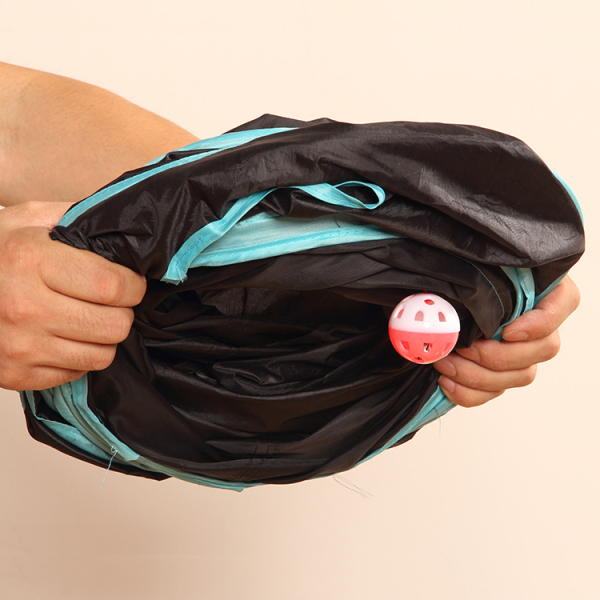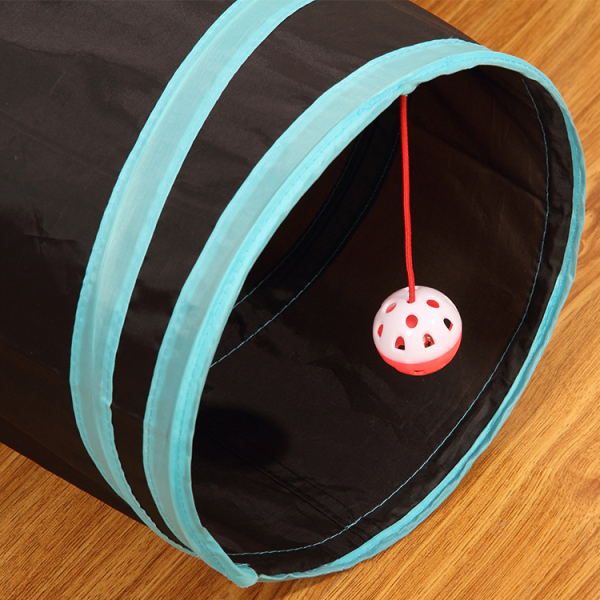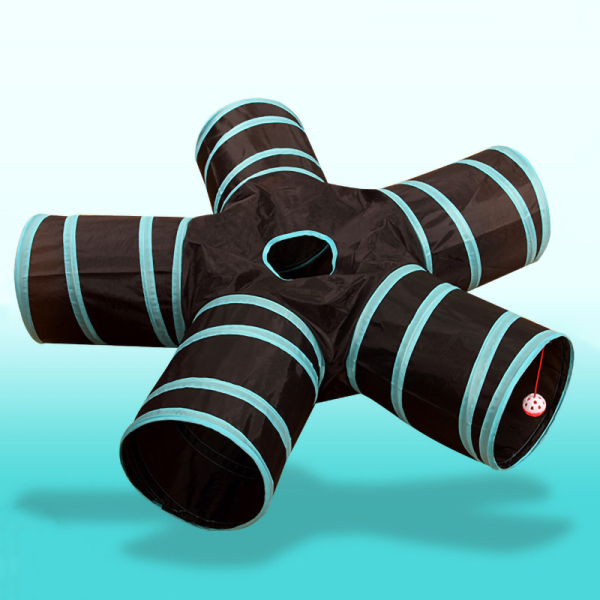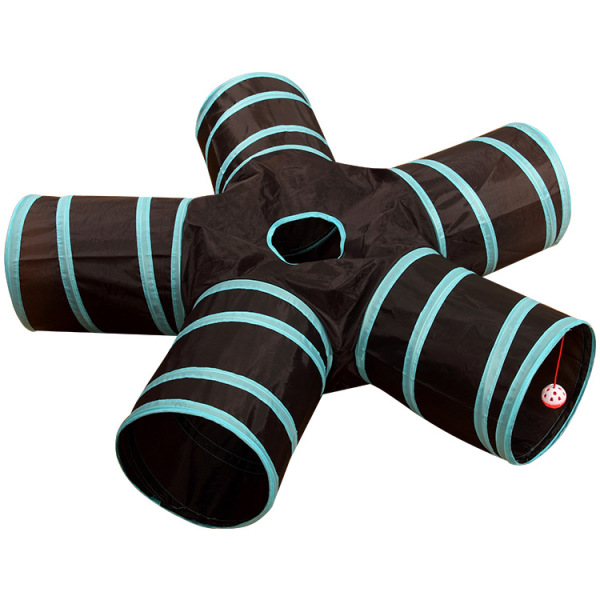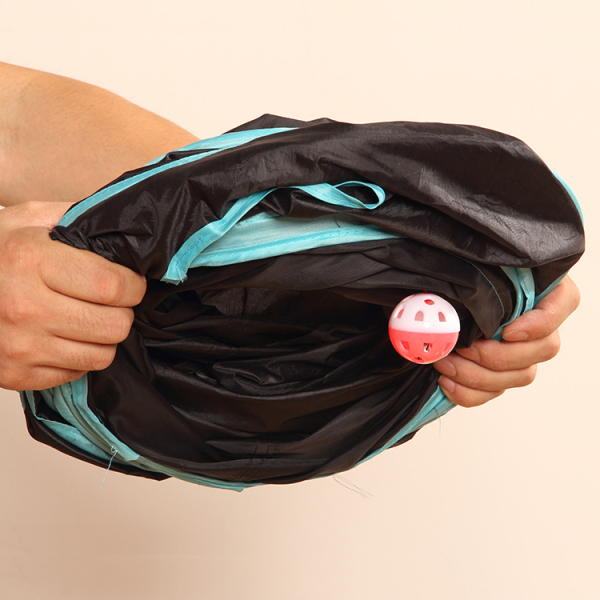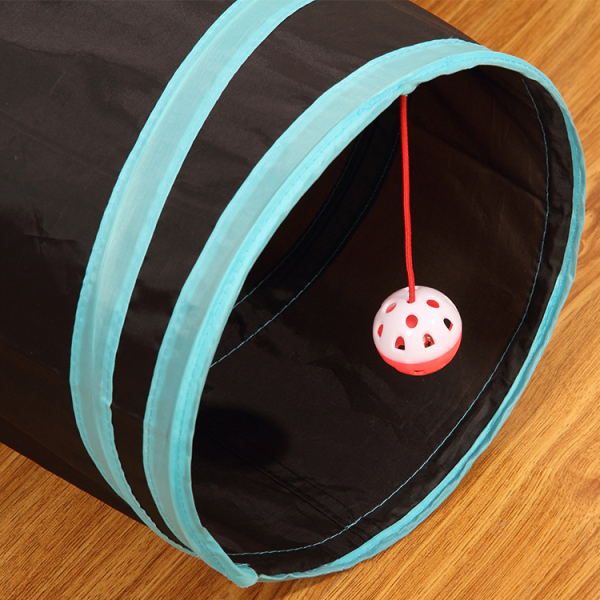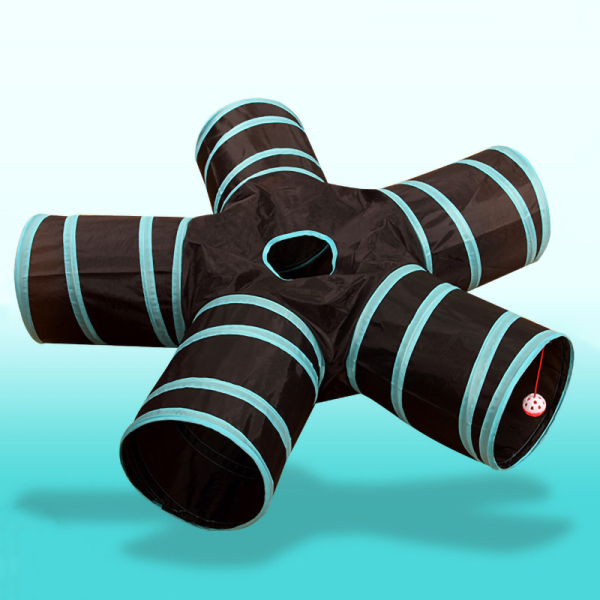 Cat Tunnel 5 Way Foldable Cat Tube Tunnel Cat Tunnel Toy
Strong fabric, good breathability, suitable for all seasons, scratch and bite resistant, suitable for cats to play.
The hanging bell ball will attract the cat to exercise and keep the cat active at all times.
The hole in the center allows the cat to stick its head out, adding to the fun of finding and hiding.
See more
Product Name: Cat Tunnel 5 Way Foldable Cat Tube Tunnel Cat Tunnel Toy

Product Category: CAT Tunnels

Material: Polyester

Ideal For Breeds: Small Medium Large Cats

Ideal For Scenes: Create A Tunnel Maze For Your Cat! Give Your Cat Hours Of Entertainment And Exercise With These Fun, Collapsible Cat Tunnel.

Size Chart

Product Features

Bell Ball
Peep hole and hanging ball bell toys in the middle make sound to arouse curiosity, keeping your cat entertained for long hours.

Durable In Use
Ultra-strong, tear-resistent polyester with sturdy sprung-steel frame underneath, this tunnel withstands a certain amount of rough play and scratching.

Spacious Tunnels
Give your cat more space so your pet can play peek-a-boo, bounce and chase for fun, privacy and exercise.

Easy Storage
These tubes pop out in seconds, folded easily with a provided elastic band for easy storage and travel.

Product Display
Reviews
WRITE A REVIEW
Review:
Review is required
Picture: ( 0 / 6 )