Product Name: CAT DOG Bowls & Slow Feeder Bowls Pet Silicone Folding Bowl Travel Portable Dog Bowl Dog Food Bowl Cat Bowl Foldable Dog Bowl
Product Category: CAT Bowls & Slow Feeder Bowls,DOG Bowls & Slow Feeder Bowls
Material: Silica Gel
Ideal For Breeds: Small Medium Large Cats,Small Medium Large Dogs
Ideal For Scenes: This pet bowl is perfect for activities like outdoors, this pet bowl is durable and easy to clean, its colorful look is perfect for dogs, and it's waterproof, it can hold food as well as water.
Size Chart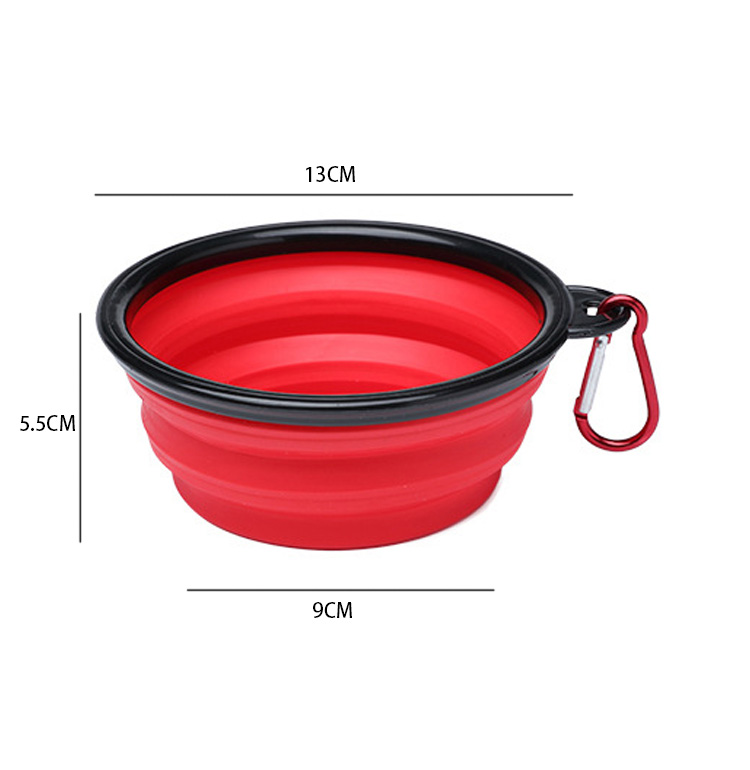 Product Features
SAFE MATERIALS AND ECO-FRIENDLY: Made with high quality silicone. You also can rest assured that when your pet is enjoying food or water from one of our bowls they're completely safe.
DURABLE AND REUSABLE: The bowl's durable construction means that they can be rinsed or wiped clean after use. also gives the bowl greater longevity over other similar products.
EASY FOR STORAGE AND TRANSPORTATION: Non-Slip collapsible dog bowl set great for travel dog bowl, pet travel bowl and cat food bowl - The Bowls include color-matching carabiners clip it or collapse it to your backpack, purse, dog travel crate, dog training leash or collapse flat for your pocket, stroller, glovebox AND MORE! Terrific Pet Supplies for Dogs Water Bowl or Dog Travel Bowl
Product Display