Bodysuits for Dogs After Surgery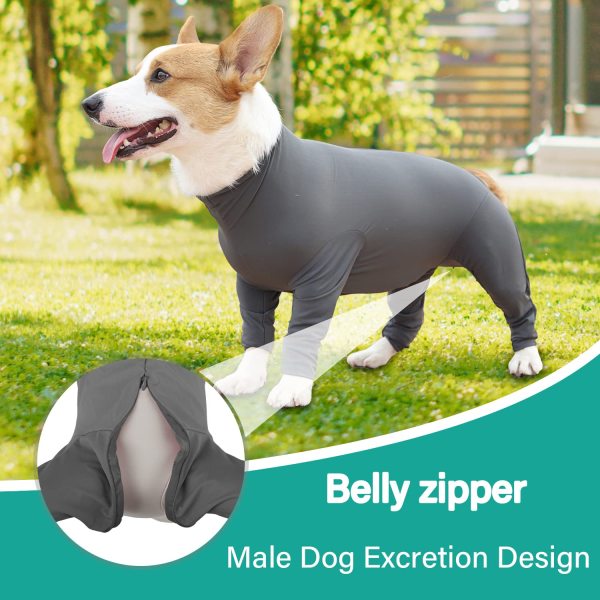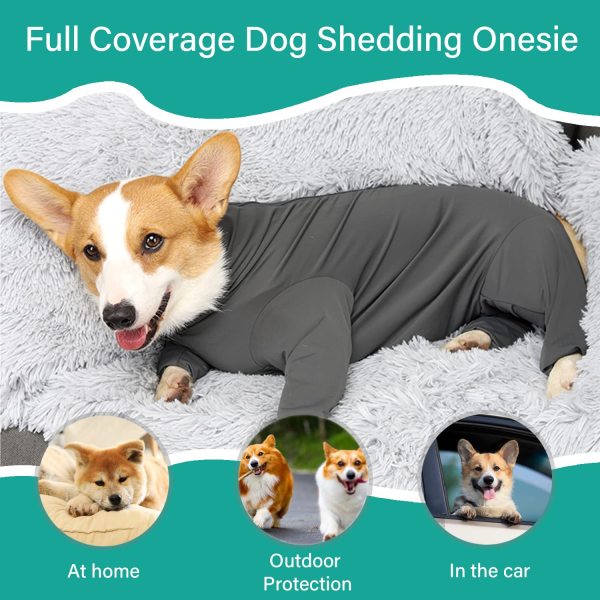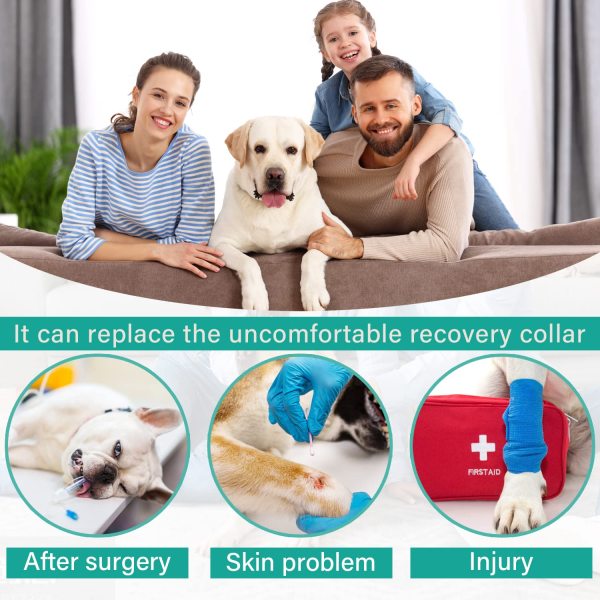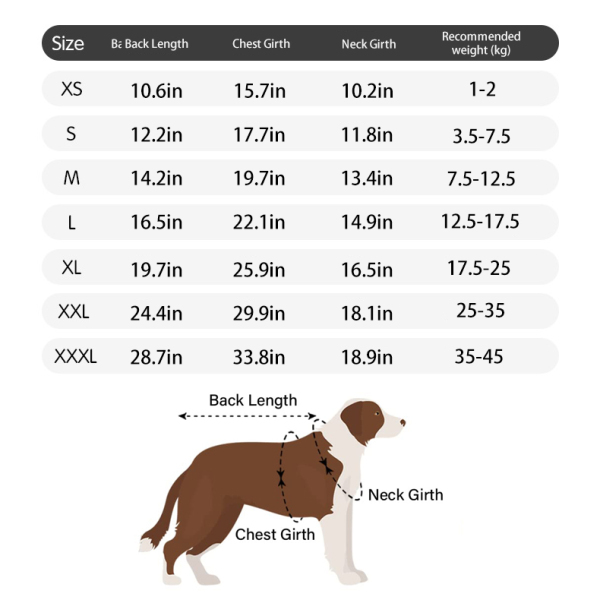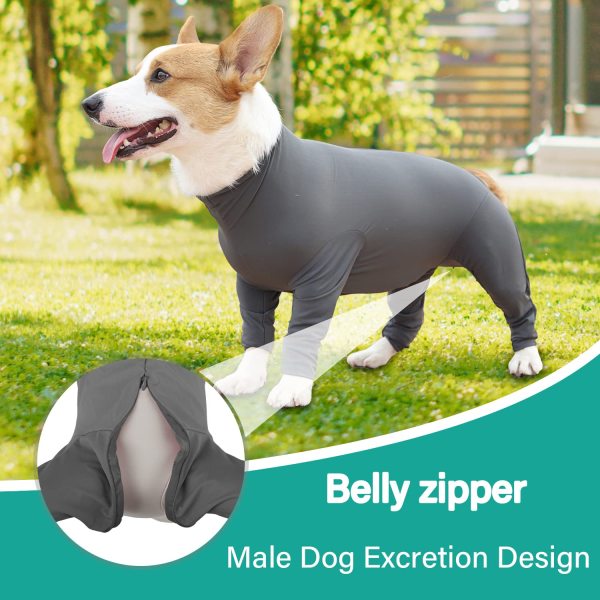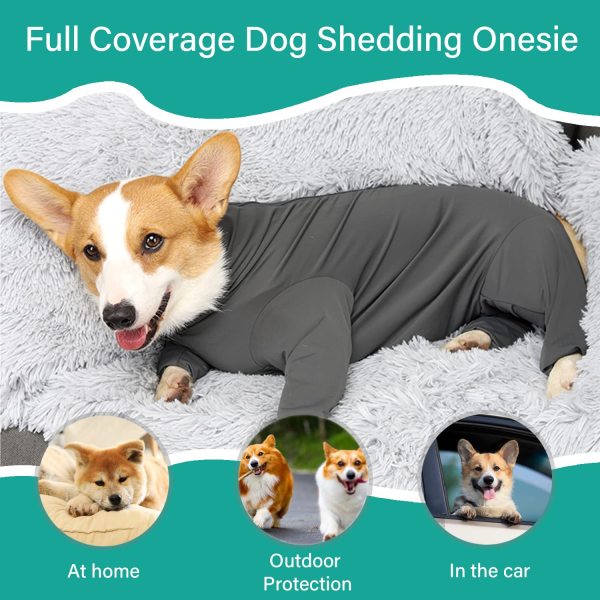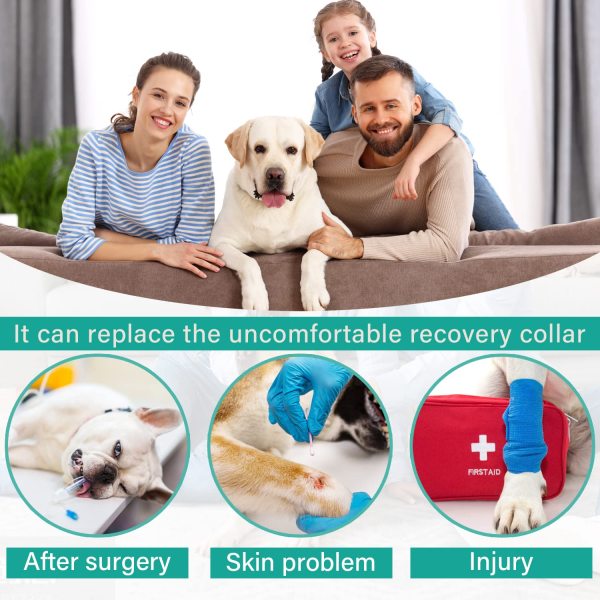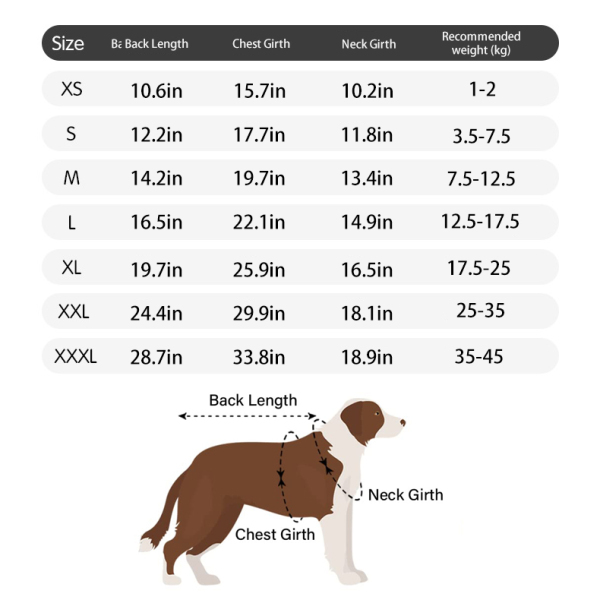 Bodysuits for Dogs After Surgery
The snug fit reduces stress and makes dogs feel calmer and more secure.
It can prevent dogs from licking, scratching or biting surgical sites and wounds.
Reduces dog hair shedding and provides protection for dogs outdoors.
The back zipper allows for easy on and off, and the bottom zipper opening provides drainage for male dogs.
See more
Product Name: Bodysuits for Dogs After Surgery

Product Category: DOG Recovery Suits

Material: Polyester

Ideal For Breeds: small Medium Large Dogs

Ideal For Scenes: When your dog, dog hair is all over the place and you don't want to clean it, use this long sleeve onesie to keep it from falling out all over the place while still letting the dog hair fall out naturally inside the onesie.

Product Features

Comfortable & Keep calming: made of lightweight, breathable, super stretchy fabric to allow full mobility for your dog. The snug fit applies a gentle pressure, making dogs feel more calm and safe.

Reduce shedding dog hair: This dog's bodysuit that design to cover dog's body and all four legs for trapping the shedding hair inside the suit for fast and easy clean up. It's suitable your dog wear in the house, car or anywhere you don't want leave dog hair.

Post-surgery use: It can replace the uncomfortable e-collar by covering injuries, wounds and other sensitive areas to prevent your pooch from licking or chewing. It can prevent dogs from licking, scratching or biting surgical sites, wounds.

Outdoor Protection: Dog will run around excitedly when they go to outside. The suit will provide protection for dog's entire body, like a strong piece of armor.

Easy to put on and take off: the long back zipper of the dog bodysuit make it more convenient to put on and take off. And the zipper opening from belly to tail at bottom is specially designed for male dogs to excrete.
Reviews
WRITE A REVIEW
Review:
Review is required
Picture: ( 0 / 6 )